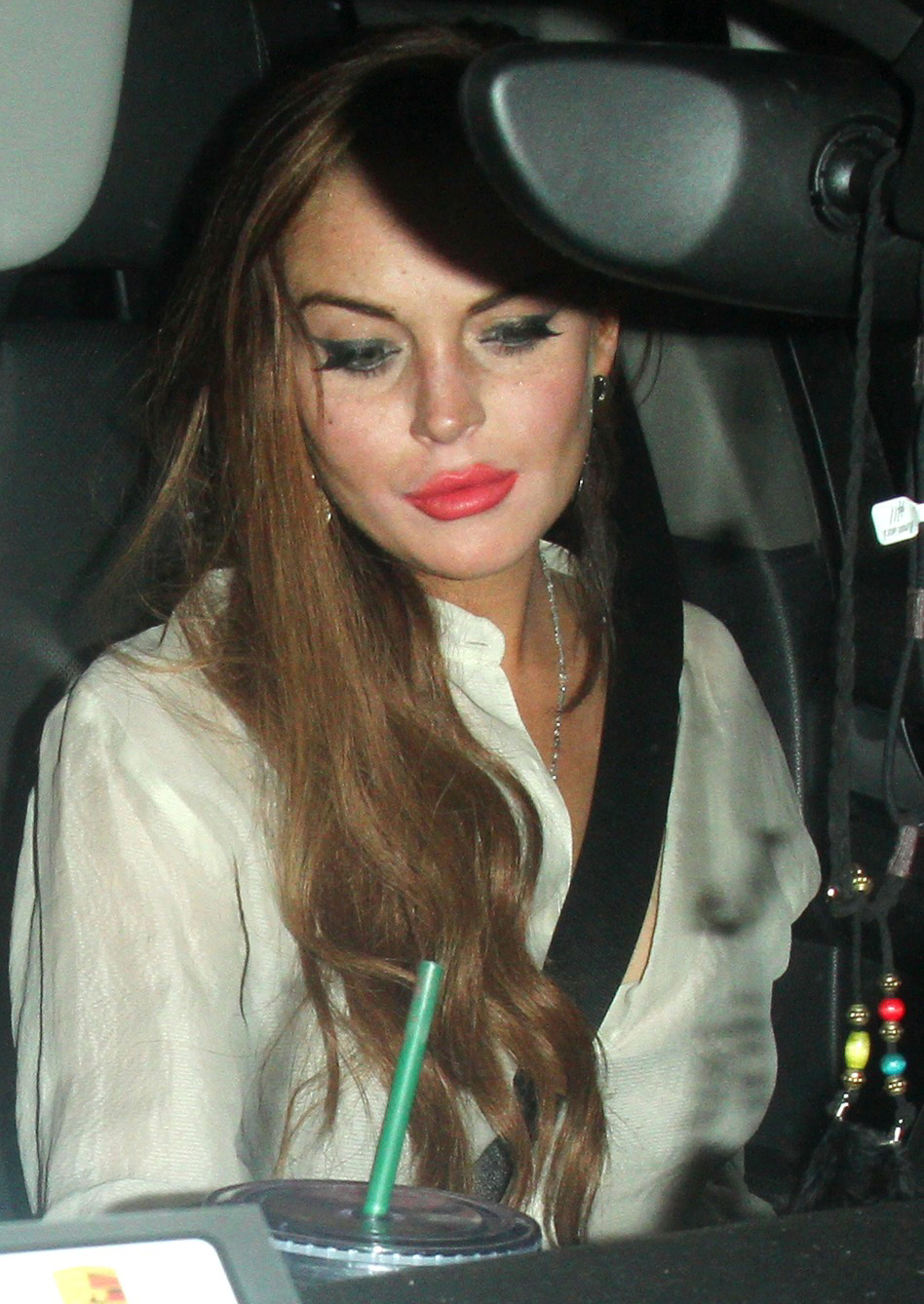 These are photos of Lindsay Lohan leaving (guess!) the Chateau Marmont on Saturday night. Pacific Coast News described the photos this way: "Actress Lindsay Lohan looking a little worse for wear after an evening of partying was seen getting into the driving seat of her Porsche while smoking a cigarette at the Chateau Marmont in Hollywood." Um, "a little worse for wear"? Masters of understatement. Once again, I think we just have to get used to the fact that THIS is her face now. I would like to know just how crackie you have to be before you start applying your makeup to look like this – like a deranged, out-of-control whore-clown. She's like something out of Stephen King's nightmares. Oh, and FOR THE LOVE OF GOD she needs to stop getting behind the wheel. Jesus, literally (!) take the wheel.
Meanwhile, LL decided to pitch a film remake to her Twitter followers after what I can only assume was a mountain of blow. Lindsay's idea: to remake Thelma & Louise with Jennifer Lawrence! But crackie thinks the remake would be better "ala Natural Born Killers (style wise) 2 girls-2 guys."

[Via Lindsay's Twitter]
Crackie Von Cracks-A-Lot basically wants to make a p0rno with Jennifer Lawrence in which they take a roadtrip and take turns boning each other's boyfriends. And if I was advising Jennifer Lawrence, I would just tell her to ignore it completely. Don't even bother to respond negatively, because Lindsay will just latch on to it. Just don't even engage.
I guess Lindsay is feeling special these days because she's been "working" so much. So far this year she's had a cracked-out appearance on Glee, she barely managed to get through a month-long shoot for Lifetime's Liz & Dick, and she's been filming The Canyons with p0rn star James Deen. Someone posted this photo of Deen and Lohan "in bed" together during a scene. Even in a blurry camera-phone shot, her face still looks so incredibly jacked.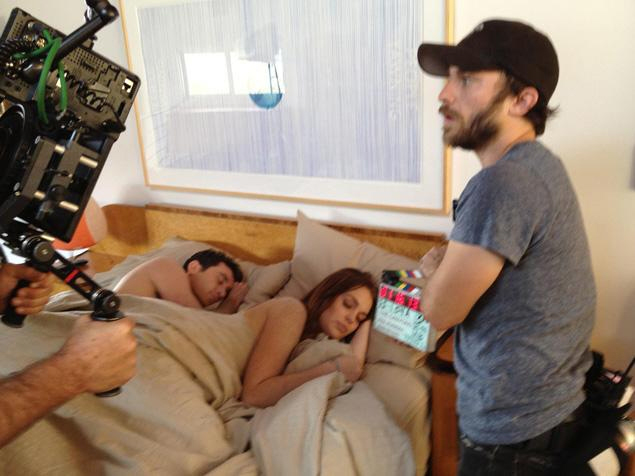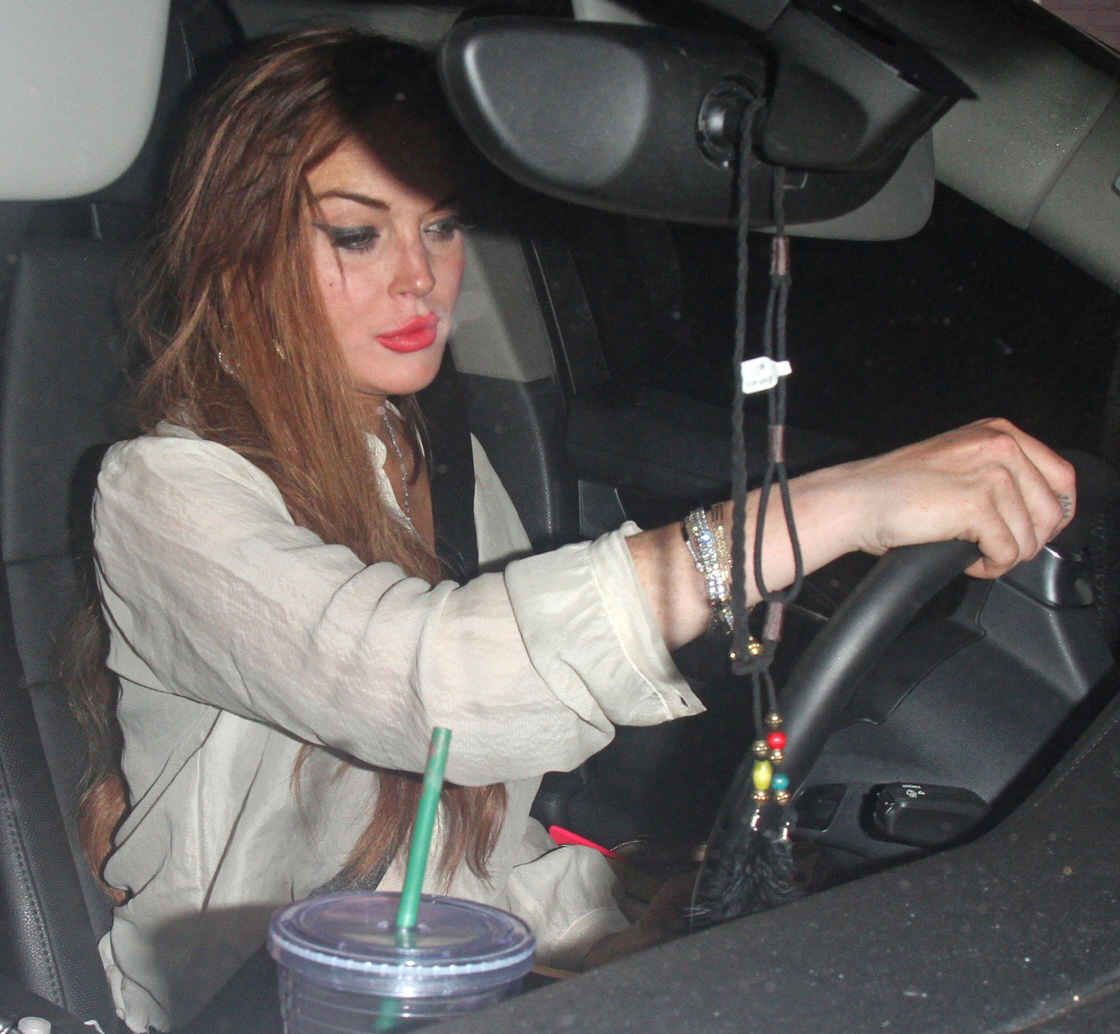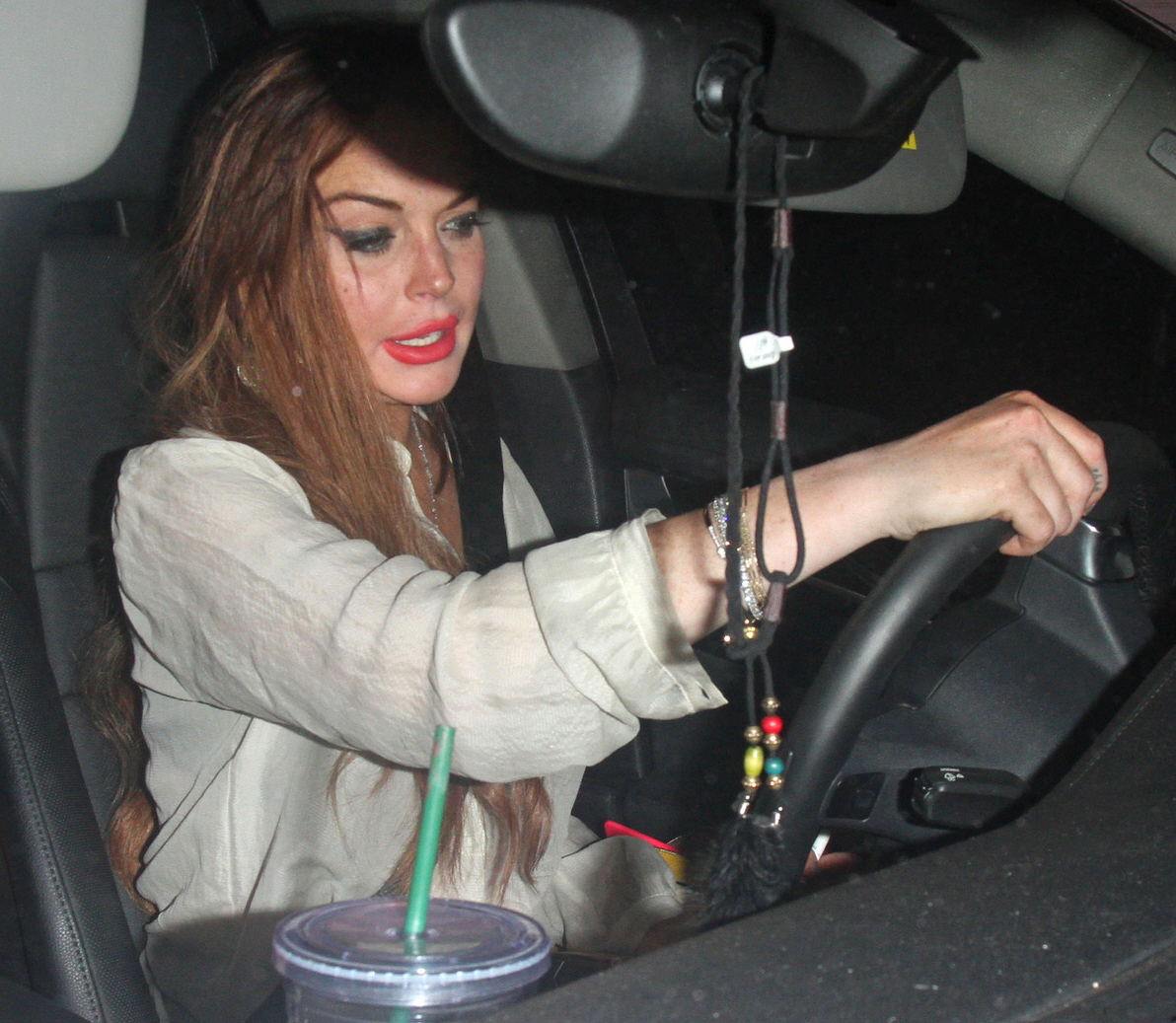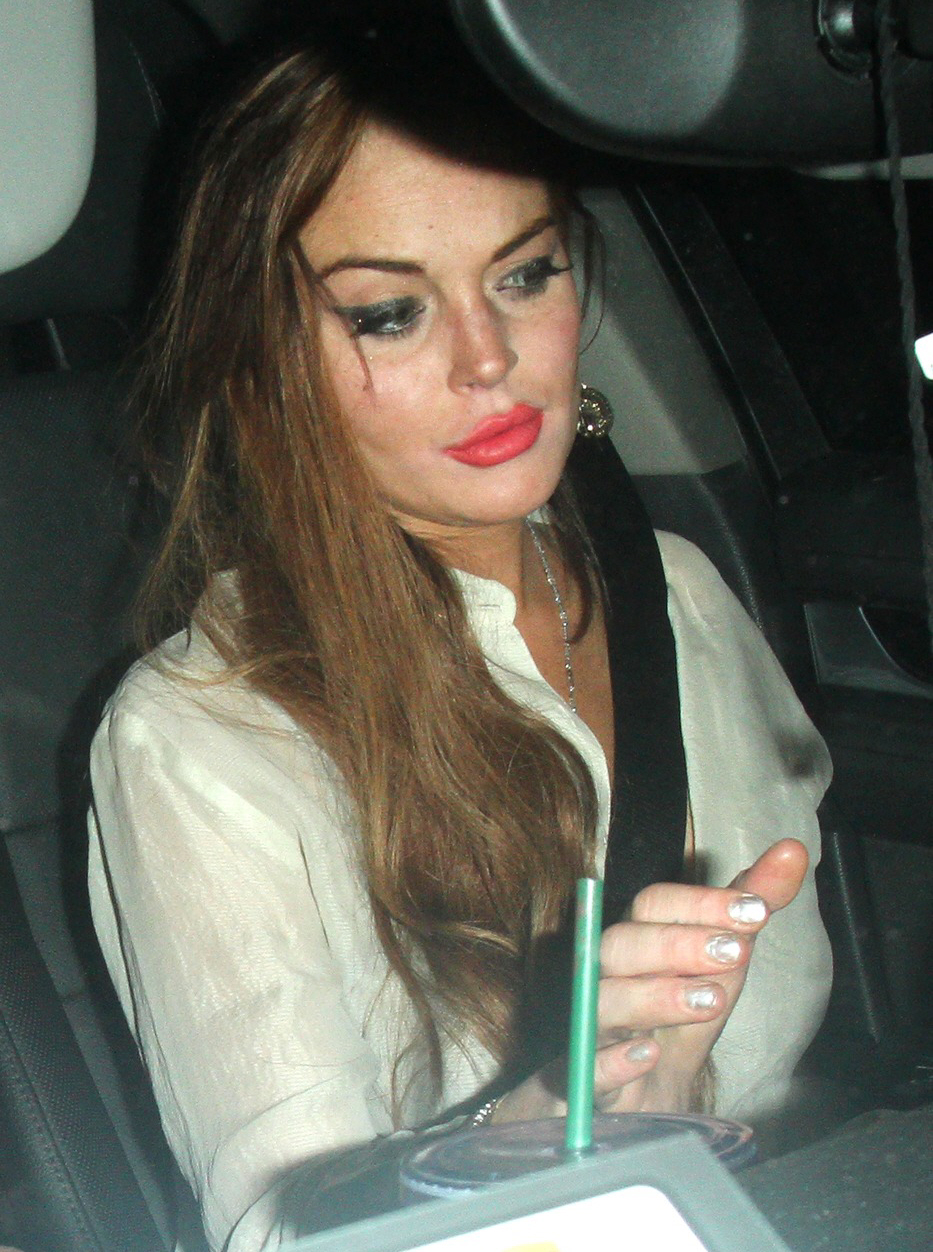 Photos courtesy of Pacific Coast News.