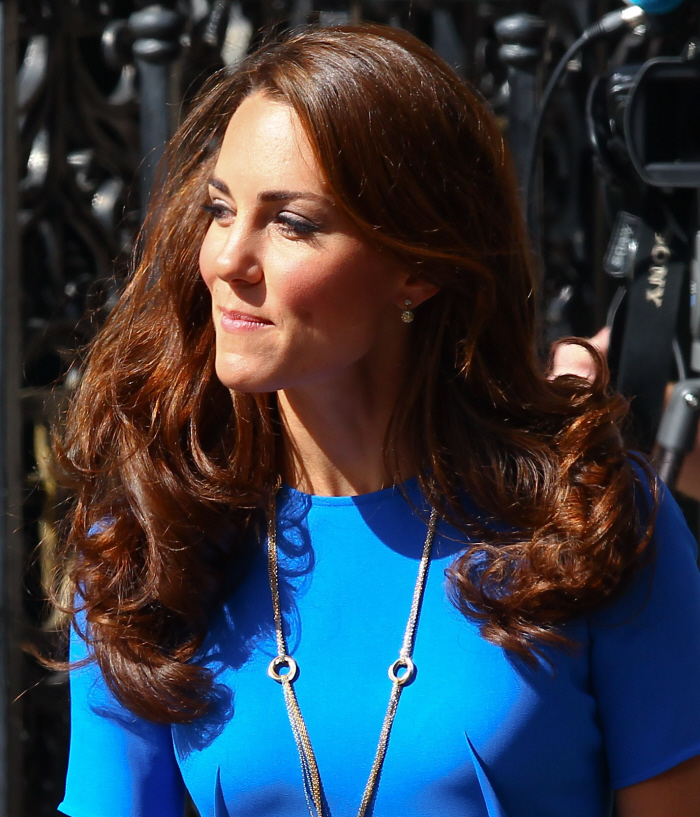 We got a special request for even more Duchess Kate coverage! You know I love to talk about Kate, even if these stories are somewhat intensive, dry and insider-y. Still, I'll do my best. These stories all come from The Telegraph, a newspaper I respect a great deal, although I know many British people refer to it as "The Torygraph" – as in, the newspaper does tend to be the newspaper of choice for those with conservative politics, or Tories. The Telegraph also has a history of being rather sympathetic towards the royal family – mostly to The Queen, but in total, it's a very royalist paper. What I'm basically saying is that I believe all of these stories. Here we go:
*First off, it seems that Buckingham Palace "gave" Duchess Kate £300,000 "to donate to charity as a thank-you for lending her wedding dress to Buckingham Palace." Kate temporarily donated her wedding gown to the Palace shortly after the wedding, and Kate and the Queen had a nice little photo-op together too – except for the Queen calling the exhibit "creepy". Which was a highlight of the year, honestly. To be fair to the Queen, it WAS creepy. The exhibit featured Kate's wedding gown surrounded by inky blackness, with the "Halo" tiara and veil suspended eerily above the gown. It was like "the ghost bride exhibit". Creepy or not, nearly 191,000 people came to see Kate's dress, and the Palace scored £10 million in ticket sales – an increase of £3.5 million from the year before. So Kate and her dress brought in millions of pounds, so they "gifted" her a percentage and they sincerely hope she'll use it for charity. And before you say "But it wasn't even Kate's dress to lend out" – you're wrong. The Middletons paid for Kate's dress. It's privately owned, and Kate can lend it out to whoever she wants.
*Second story: Kate is costing the royal protection service a great deal of extra money. The Telegraph has an extensive report (here) on how there's a movement to cut the royal protection details of the "non-working" members of the royal family, and of the so-called "minor" royals. Apparently, the UK has a £128 million annual bill for royal and VIP protection, and there's a major movement within the government to begin "editing" who gets protection. Princesses Beatrice and Eugenie have been "downgraded" from their annual cost of £500,000 a year. Princess Alexandra, the Duke and Duchess of Kent and the Duke and Duchess of Gloucester are all going to be downgraded too. Which is especially interesting because The Telegraph says the royal protection costs have skyrocketed since Kate joined The Firm. Additional protection measures have added more than £1 million a year – JUST to secure Will and Kate's Anglesey home. So… while Kate is bringing in money to The Firm, she's also one of the most costly members (alongside William).
*Meanwhile, Kate and William are being sent out to earn their keep during the Olympics. William, Kate and Harry will be highly visible throughout the Olympics, cheering on Team Great Britain. Kate has been assigned several events – hockey, tennis, and some of the horsey competitions. All of the royal family will be on display during the lead-up to the Opening Ceremony, and then at the Opening Ceremony. But… hilariously, Prince Charles and Camilla are taking off! They're leaving it to the young ones to handle. Charles and Camilla are going on vacation in Scotland as of next week. Which is kind of tone-deaf, I think. The London Games are going to be a huge boon for the UK economy (they hope), and Charles and Camilla can't even hang out for two weeks and cheer on Team GB? Weird.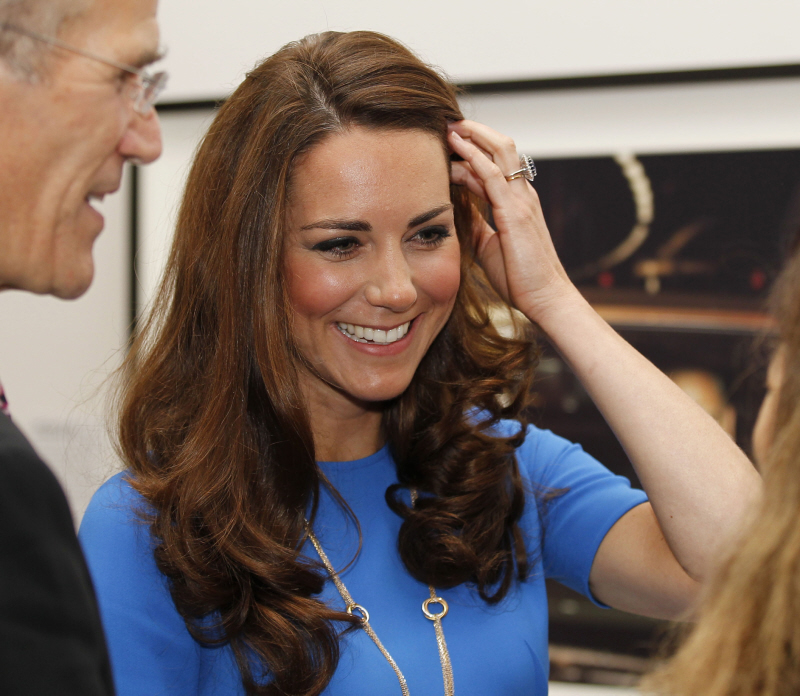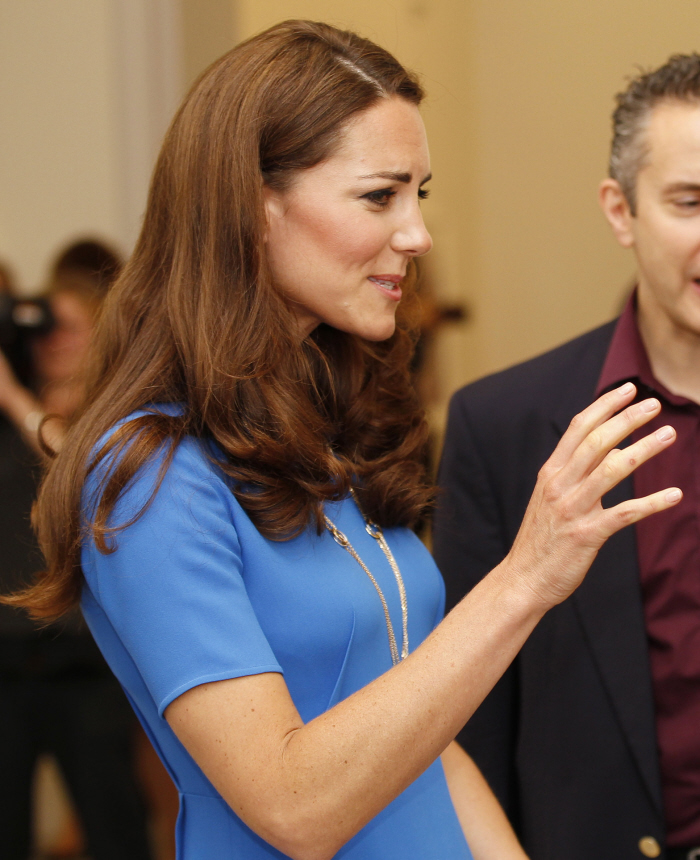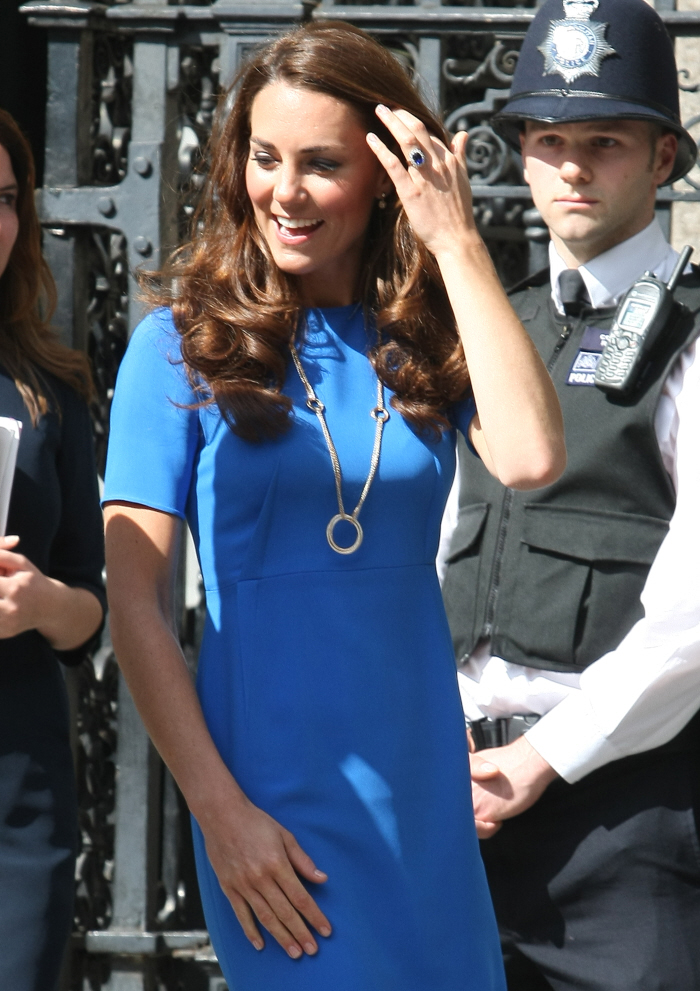 Photos courtesy of WENN.