Us Weekly: Kourtney Kardashian reveals 1-month old baby Penelope Scotland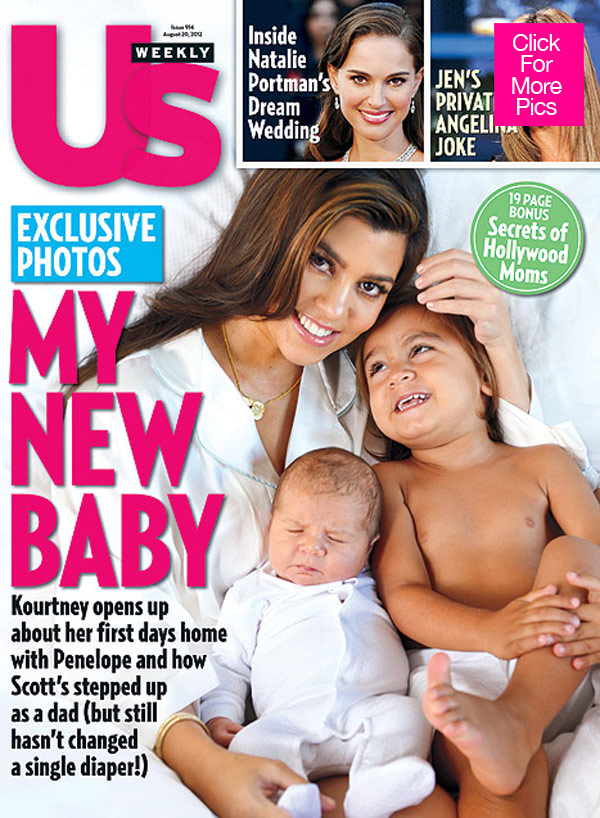 Kourtney Kardashian gave away (sold?) the first baby photos of her daughter Penelope to Us Weekly. It's a step up from Life & Style, who got the first photos of Mason (Dixon) Disick two years ago. I bet Kourtney got a nice check from Us Weekly, but it was probably in the low six-figures, don't you think? Kourtney gave birth to Penelope Scotland Disick on July 8 – which makes this baby one month old. Granted, I know nothing about babies, but is it just me or is this a big one-month-old? Maybe it looks that way because Kourtney is so petite. Also: it's interesting that Scott didn't make the cover, right?
And Penelope makes four!

Kourtney Kardashian introduces adorable daughter Penelope Scotland Disick — — with pages of exclusive photos — in the new issue of Us Weekly, out now.

Born July 8 at Cedars-Sinai Medical Center in Los Angeles and weighing 7 pounds, 14 ounces, Penelope joins big brother Mason, Kardashian's first child with Scott Disick, her boyfriend of six years.

Gushes the ecstatic second-time mom (who shares her new Us Weekly cover with sleepy Penelope and a beaming Mason): "Nothing could prepare me for how hard I fell in love with her."

In the new issue, the reality star, 33, and Disick, 29, open up to Us about Penelope's delivery (with the entire Kardashian-Jenner family in tow!), how Mason is adjusting to big-brotherhood, Kourtney's push present, why Disick's afraid to change Penelope's diaper and much more!
I can't wait to find out about Kourtney's push present. What do you think Scott gave her? A gift certificate for ten bikini waxes? No, I jest. I keep hearing that Scott really has "changed" and he's a better man these days. And I can't reiterate enough how happy I am that Kourtney and Scott have ended the cycle of "K" names, and that they didn't start their own trend of "M" names either.
Here are some photos of Scott and Mason in Miami over the weekend. Mason is so friggin' cute. I like that he's all "I'm going to walk everywhere by myself."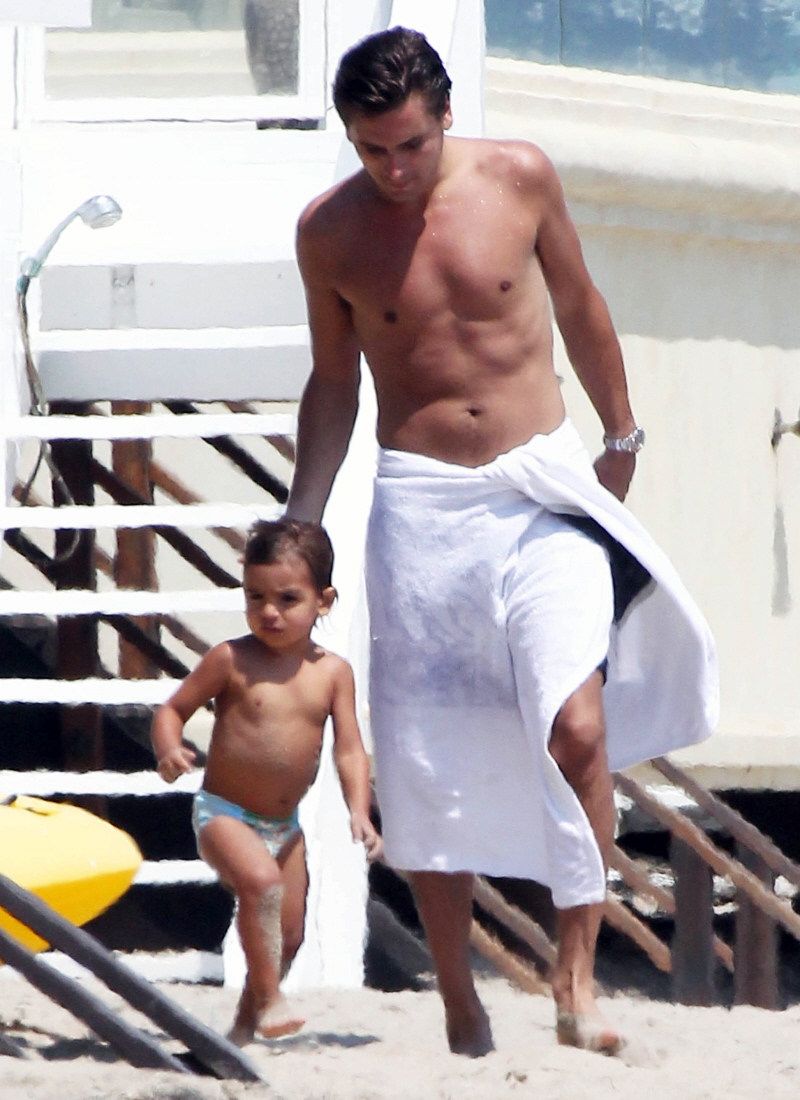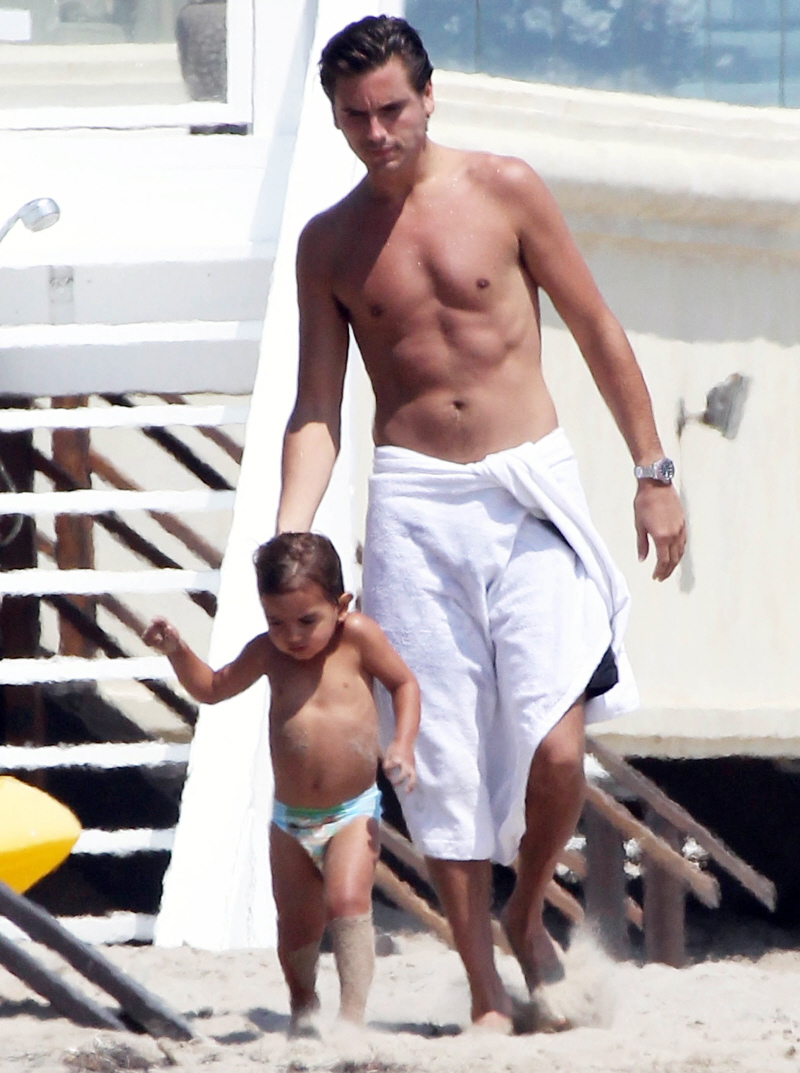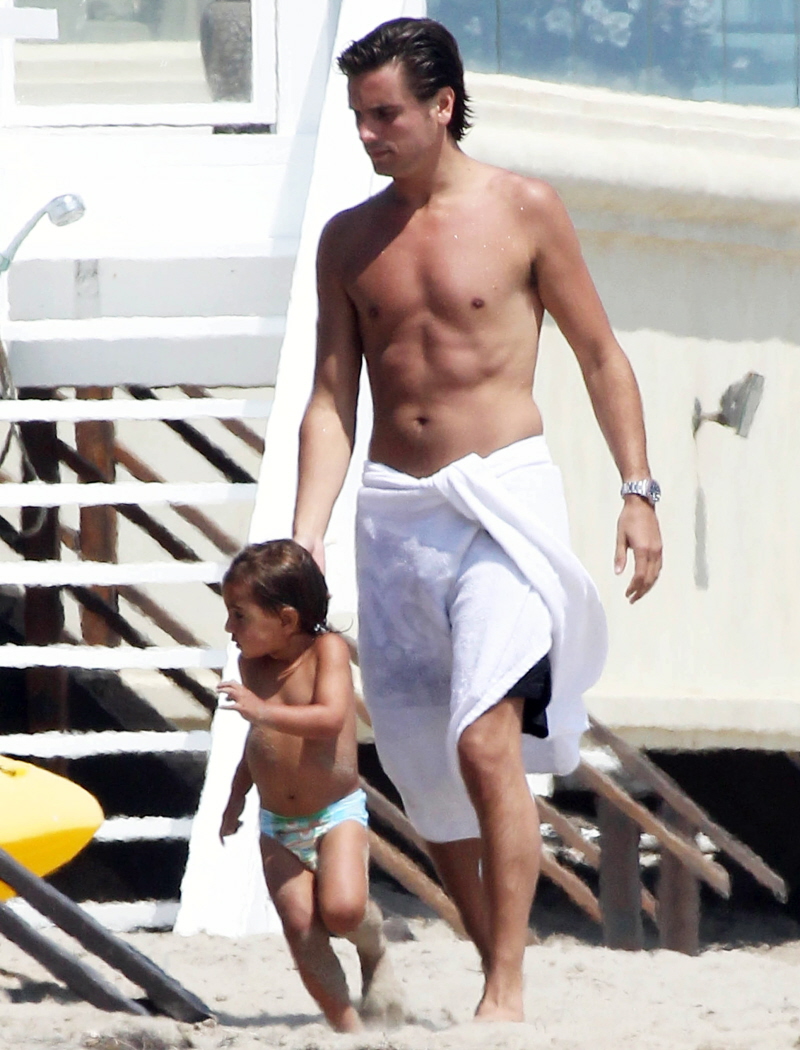 Photos courtesy of Fame/Flynet.

Written by Kaiser

Posted in Babies, Kourtney Kardashian, Scott Disick

- Friends reunion on Ellen [Popsugar]
- Lindsey Vonn watches Tigers kids [Lainey Gossip]
- George Michael fell out of a car going 70mph [D-Listed]
- Real Housewives of Orange County recap [Reality Tea]
- New Man of Steel trailer [Pajiba]
- Jared Padalecki's hot bod [Buzzfeed]
- Doctors confirm Taylor Swift's new boobs [Evil Beet]
- Catherine Zeta-Jones finished treatment [CDAN]
- Anna Paquin hates the paps [Celebslam]
- Lance Armstrong is gross [The Blemish]
- What is Barbara Palvin wearing? [Moe Jackson]
- This is Petra Nemcova? [SVC]
74 Responses to "Us Weekly: Kourtney Kardashian reveals 1-month old baby Penelope Scotland"