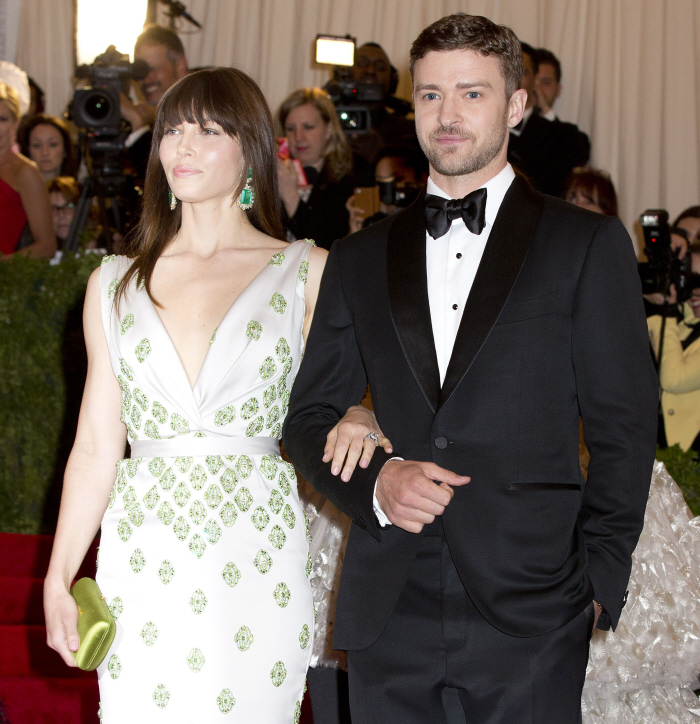 I've been hating on Jessica Biel's bangs for months now. If Jessica was looking for a way for me to repeatedly tell her that she's pretty – much too pretty for these thick, shaggy-dog bangs – she found the right way. It's all I can think about whenever I'm writing about her: BANGS. And how awful she looks with bangs, and how pretty her face would be if she grew them out, and how I hope she doesn't end up a bangs-trauma'd bride. I've also repeatedly suggested that Justin ordered her to get bangs because JT basically acts as Jessica's stylist, and I could see him making a douche move like, "Baby, maybe you should try bangs." But according to Radar, JT hates them as much as me.
As far as Justin Timberlake is concerned, Jessica Biel is having a bad hair day! The Sexy Back singer is not a fan of the Total Recall star's new do, RadarOnline.com is exclusively reporting. And Justin has even gone as far to tell Jessica not to think about sporting the choppy bangs for their big day.

"Jessica's new bangs hairdo isn't doing it for Justin, he absolutely hates it," a source revealed. "He prefers it when Jessica has her hair side-parted, with a little bit of wave, or when she has it simply tied back. She's very conscious of her forehead, which she thinks is a little big, despite Justin's reassurances that there's nothing wrong with her. Justin has begged Jessica to change it back to how he likes it because he thinks the bangs look boyish. She's always asking him to grow his hair a little, Jessica detests it when Justin shaves his head, so he's had to compromise at times for her."

"There's no way he'd be happy if she wore her hair like that for their wedding, and she certainly won't let him cut his hair short either," the source revealed.

Jessica told the Chicago Sun-Times on July 30 that she and Justin hadn't even begun planning their nuptials yet.

"I'm just enjoying being engaged," she revealed. "I do feel like there is a lot of time and nothing needs to be rushed. But being engaged is just absolutely amazing. You're in this romantic, ahhhhh, breathless moment that I'm just trying to extend as long as possible."

As RadarOnline.com previously reported, Jessica isn't embarrassed to admit that her husband-to-be, has a better sense of style than she does! The 30-year-old actress revealed in the August 2012 InStyle that she isn't quite as style savvy as her man – and that he even picks out her outfits.

"I'll be honest: He has better taste than I do," she admits. "When I walk out of the closet after getting dressed in the morning, I'll go like this [turns palms upward as if to say, 'Well?']. And he goes like this [shakes head no]. Then he picks again. It's hilarious."
"He prefers it when Jessica has her hair side-parted, with a little bit of wave, or when she has it simply tied back." That gave me the image of Justin sitting Jessica down and saying, "OK, we're going to figure this out. I brought ribbons, hair clips, some gel and a comb. Cancel all of your appointments today because we need to figure out what kind of style works best on your face." There's an element of Professor Higgins/Pygmalion to this whole situation – as if Justin is treating his fiancée like his own private Barbie doll. While I think Justin is a controlling douche in general… yeah, I agree with him about her bangs. UGH!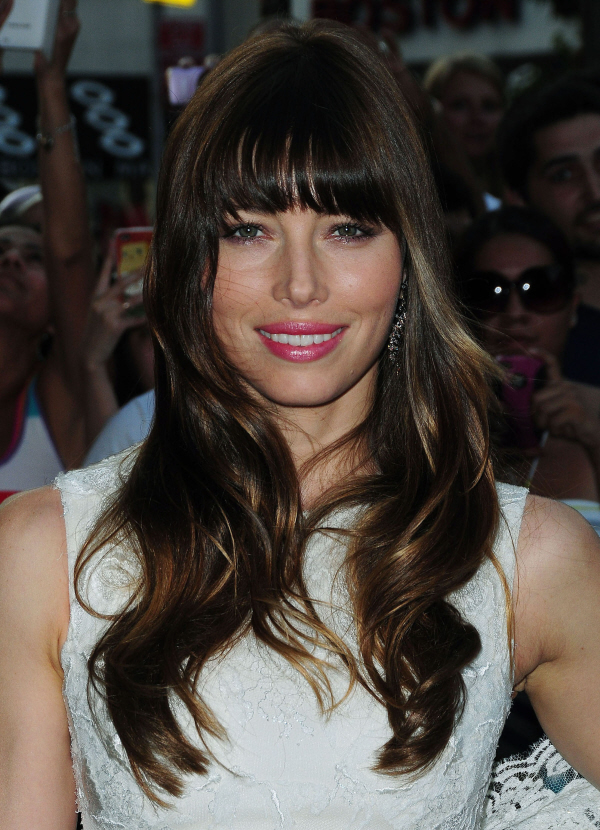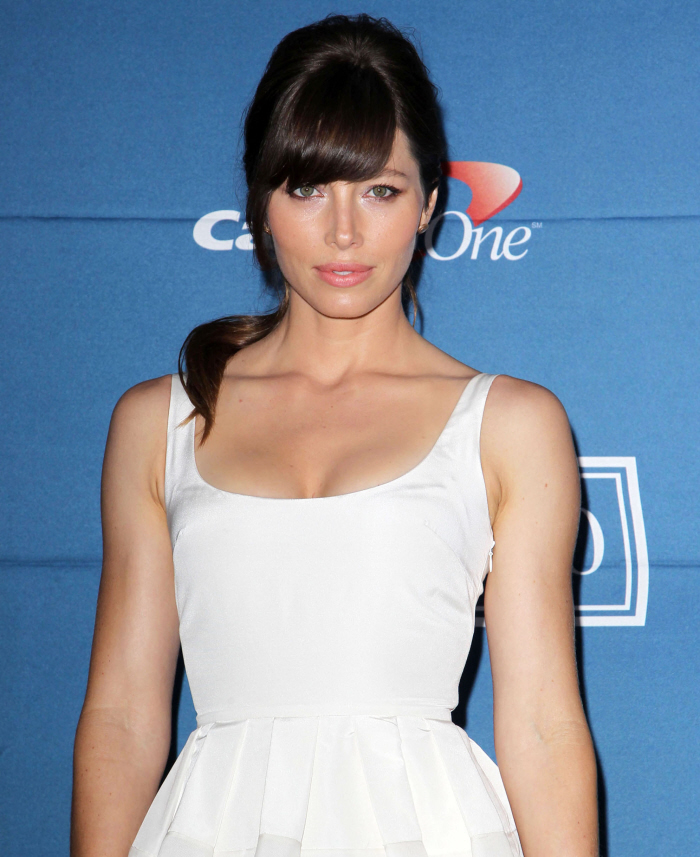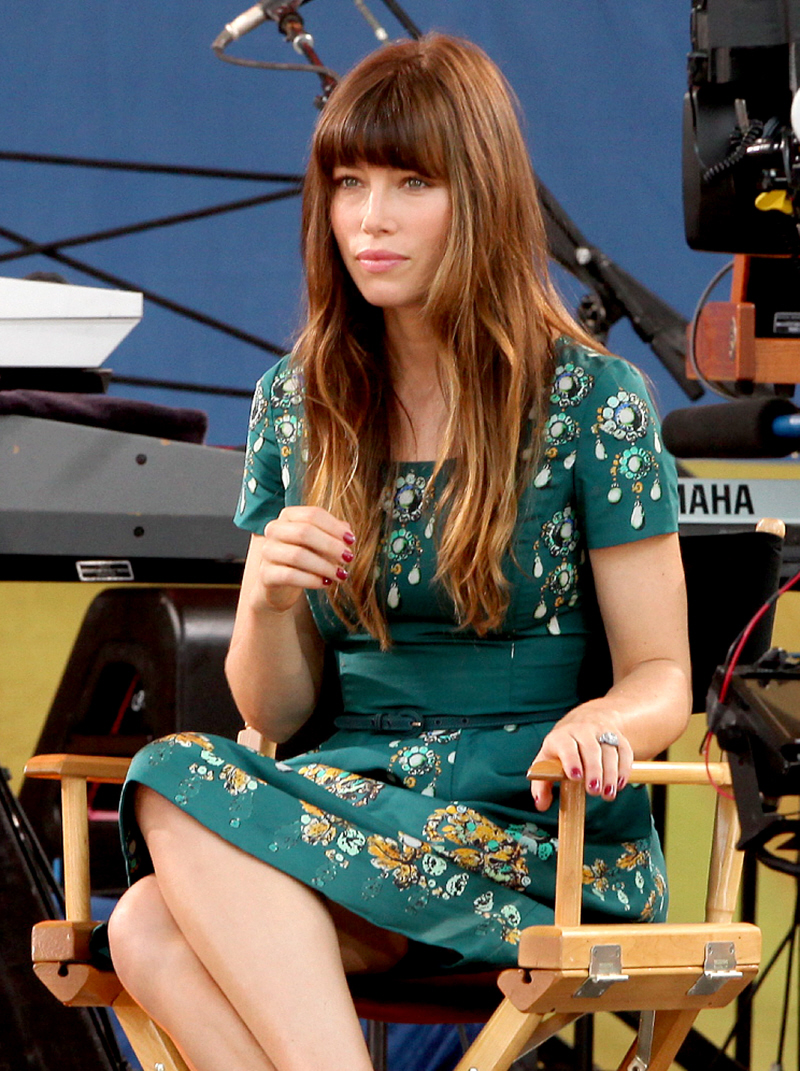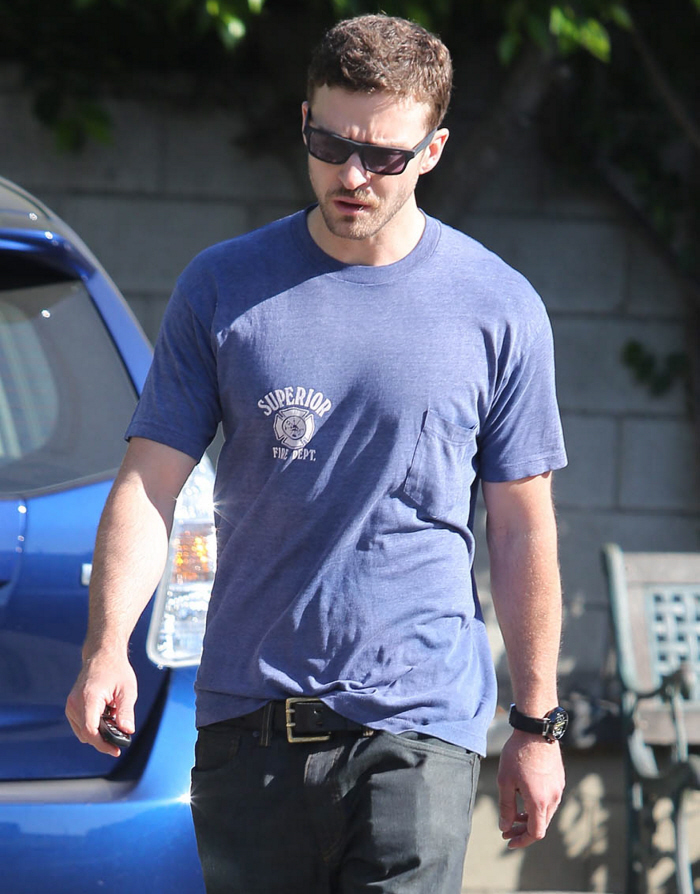 Photos courtesy of WENN.