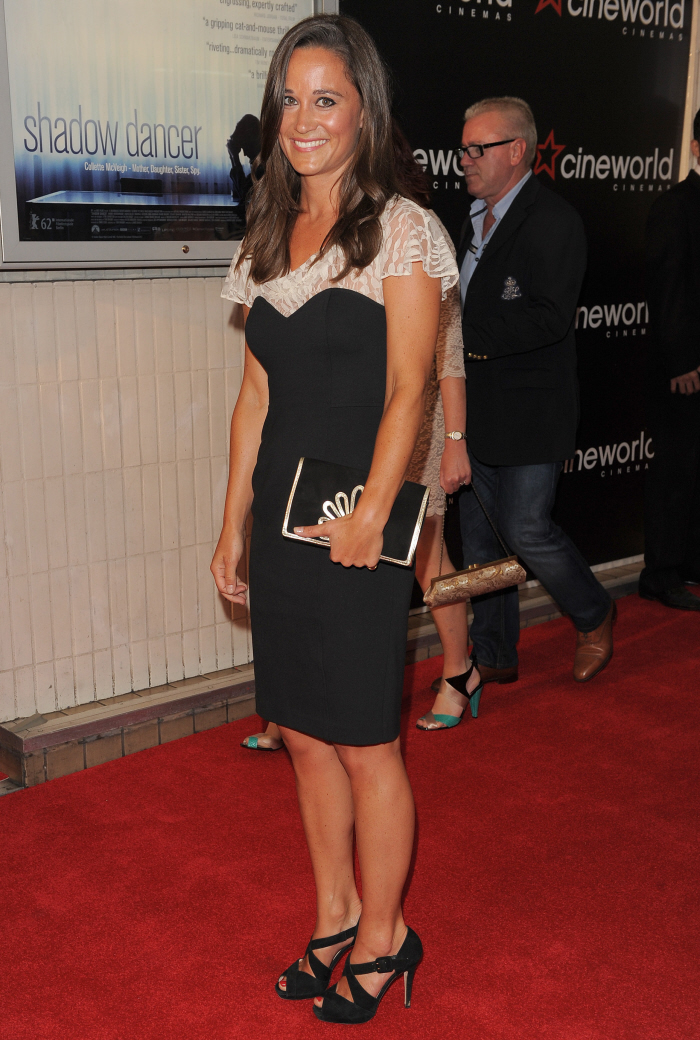 OH DEAR LORD. What in the world is Pippa Middleton wearing?! Ugh. Let's do some background first, shall we? Duchess Kate's little sister Pippa has been keeping a much lower profile lately, basically ever since the awful incident in which Pippa was out joy-riding with a bunch of French dudes in Paris and one of them started waving a gun around while Pippa laughed. Pippa was criticized and she was forced to "take her medicine" – meaning, she had to limit her public exposure for a while, and when she did make public appearances, she made sure not to draw attention to herself. Well, I guess that period is now over, because these are new photos of Pippa at last night's London premiere of Shadow Dancer.
Pippa is wearing Alice By Temperley – I actually think Alice Temperley makes lovely, feminine, girlishly-wearable clothes ordinarily (I've always wanted Duchess Kate to wear more Temperley), but this dress is just kind of awful and cheap-looking. You know what it looks like to me? Holmes & Yang. This looks like something cheap that Katie Holmes would have made (and worn herself). Of course, the fact that it's PIPPA who is wearing the dress doesn't help matters. Some women can make a burlap sack look like Chanel (cough-DianeKruger-cough). Some women can make Chanel look like burlap – like Pippa. Why is she orange? Why is her eyeliner so, so heavy? And, again, why is her skin that color?
Incidentally, this film actually looks kind of good. It's set in 1990s Belfast (before the Good Friday Accord) where "an active member of the IRA becomes an informant for MI5 in order to protect her son's welfare." Guess who is in it? Ladies, prepare yourselves… CLIVE OWEN. And he was at the premiere too. Do you think he spoke to Pippa? Oooooh, I will be so mad at her if she tried to flirt with The Clive.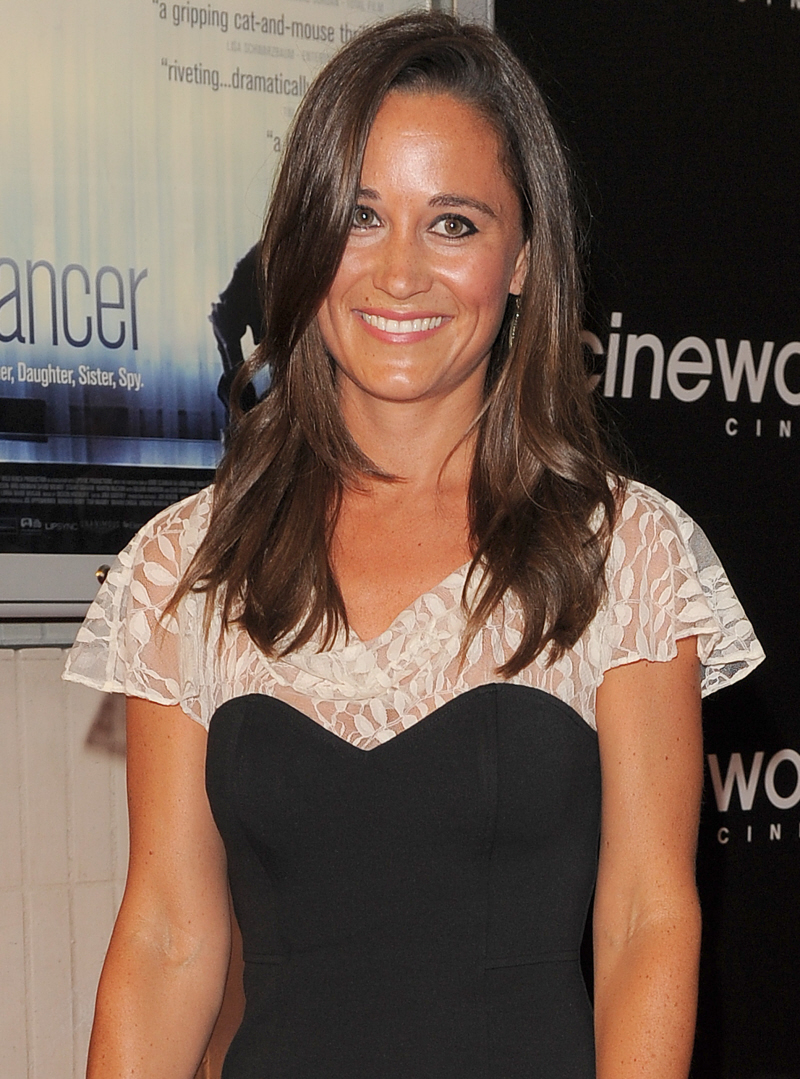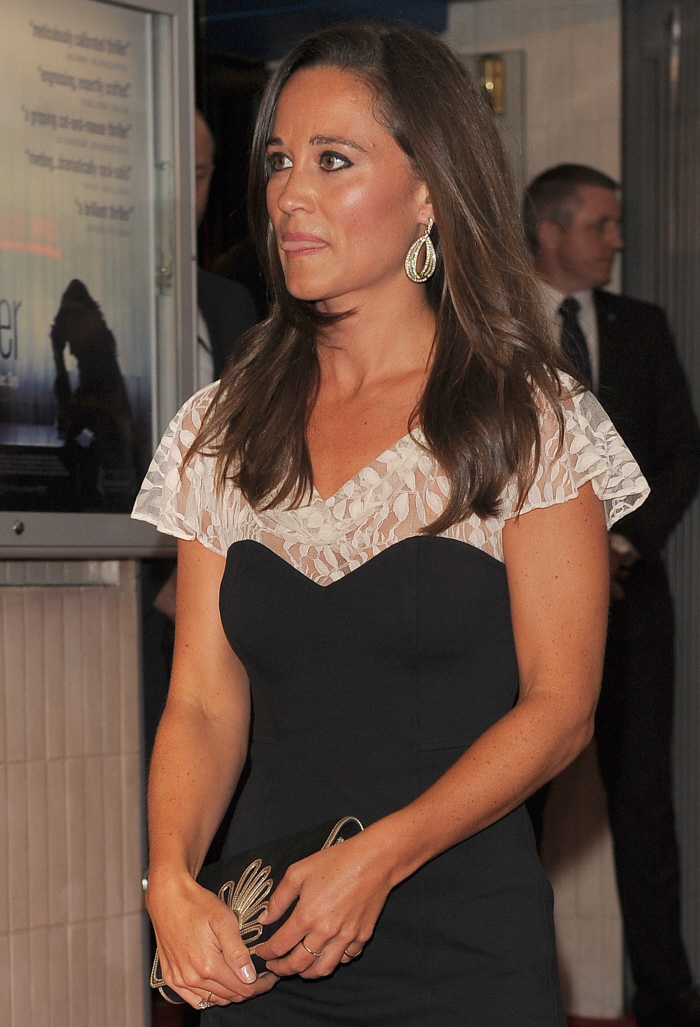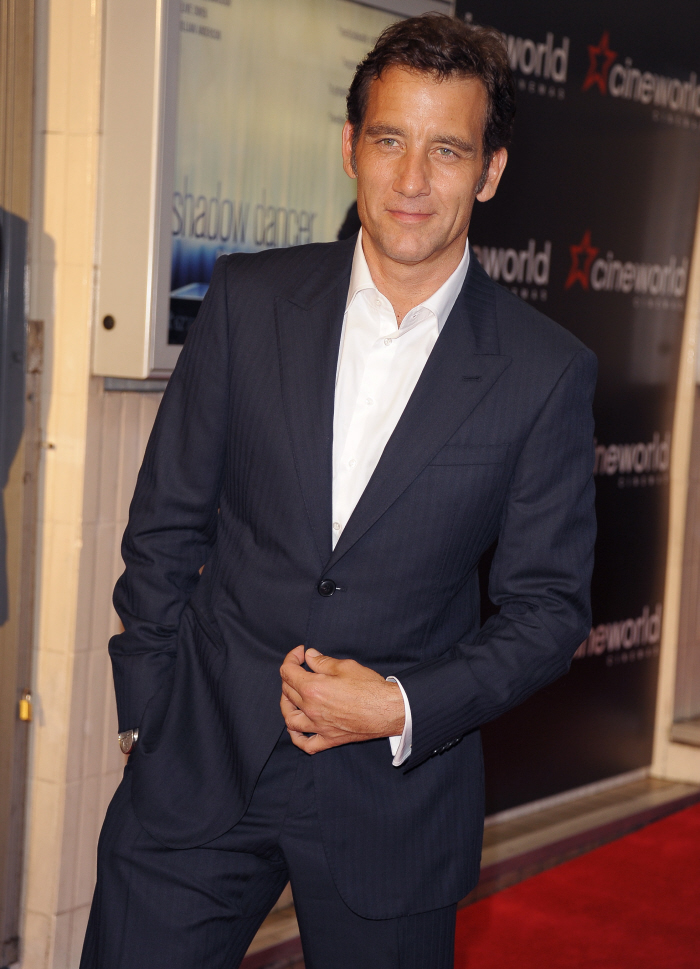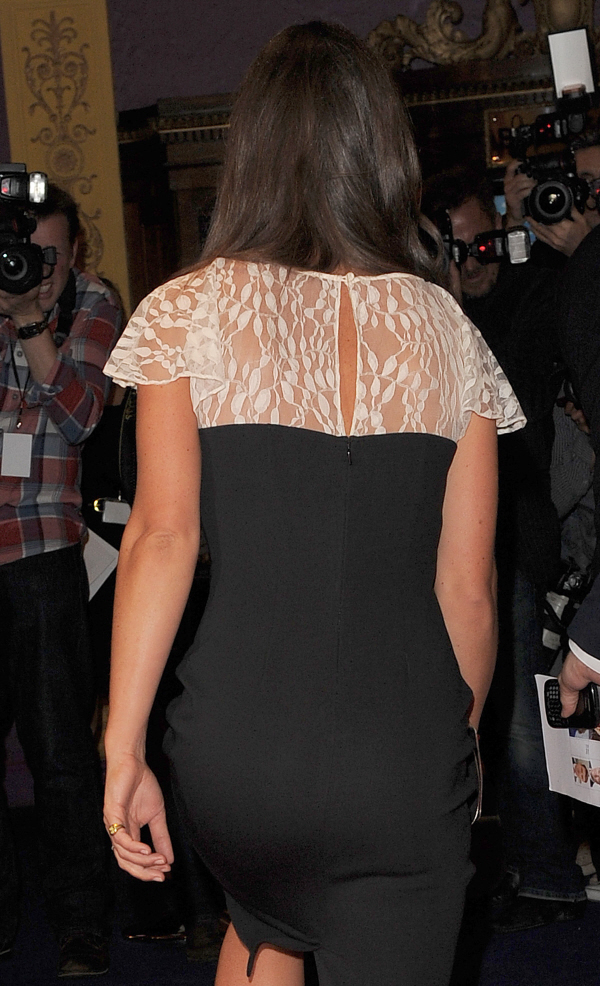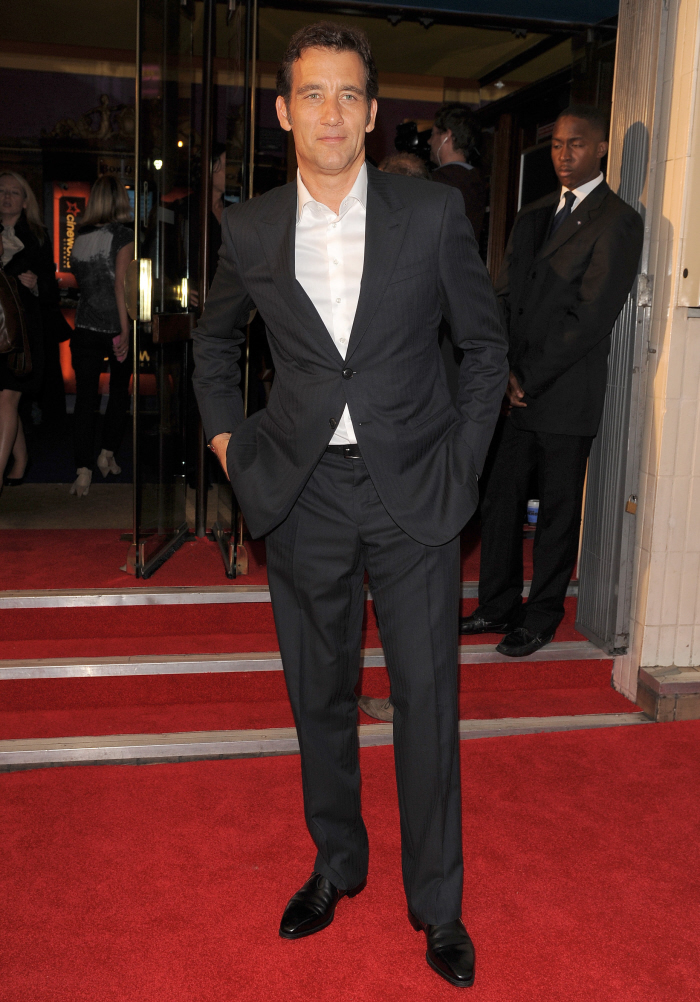 Photos courtesy of WENN.