Rashida Jones apologizes for saying John Travolta should come out of the closet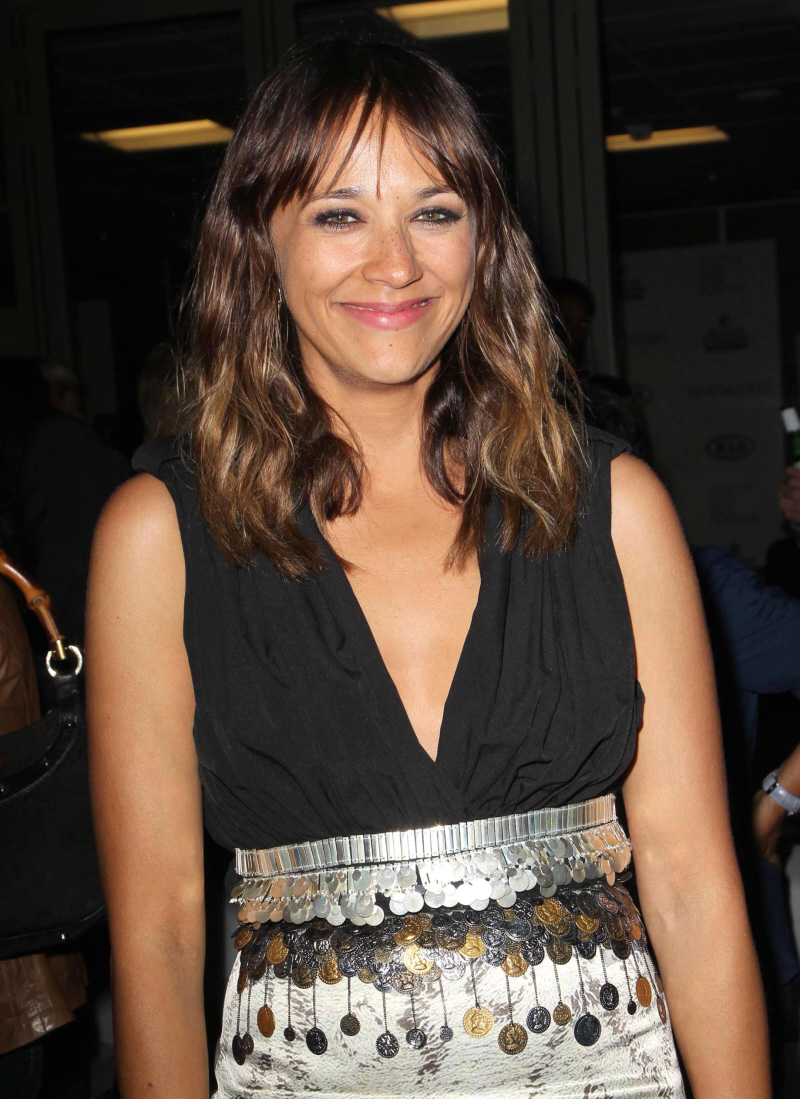 A lot of you bashed Rashida Jones yesterday when she discussed John Travolta's sexuality in an interview while promoting her latest film. Rashida and her ex, Will McCormack, were discussing homosexuality and Hollywood, and how more people need to come out of the closet. Rashida name-checked Travolta, saying: "And a movie star! It's time…Like John Travolta? Come out! Come on. How many masseurs have to come forward? Let's do this." Well, Rashida is sorry she said it. She tweeted her apology, and I'm including some of her followers' responses just because I think it's funny: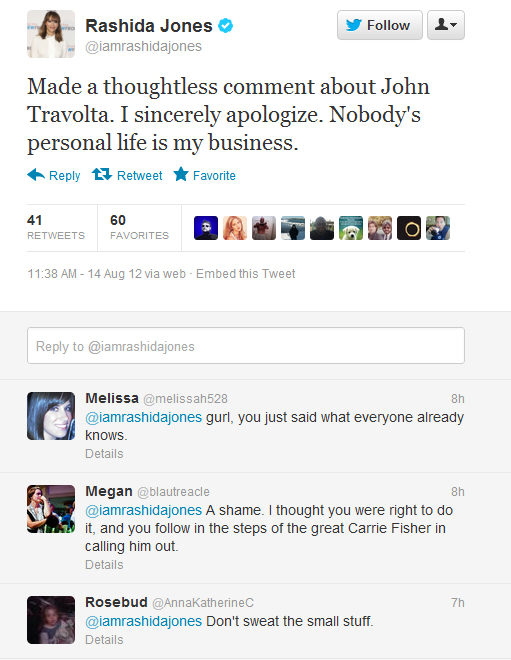 I love "gurl, you just said what everyone already knows." Because TRUTH. Do I think Rashida needed to apologize for what she said? Not really. She wasn't trying to "out" someone who simply keeps a low profile, someone who isn't hurting anyone. Rashida was – as I said in the original post – simply gossiping about a major gossip story this summer, much in the way all of us are just gossiping. Plus, John Travolta is being accused of sexually assaulting masseurs – this isn't just a case of "Oh, it's his bidness." Travolta's bidness is groping unwilling participants. But whatever… Rashida just apologized on Twitter, of all things. It's not like she issued an apology to People Magazine or anything.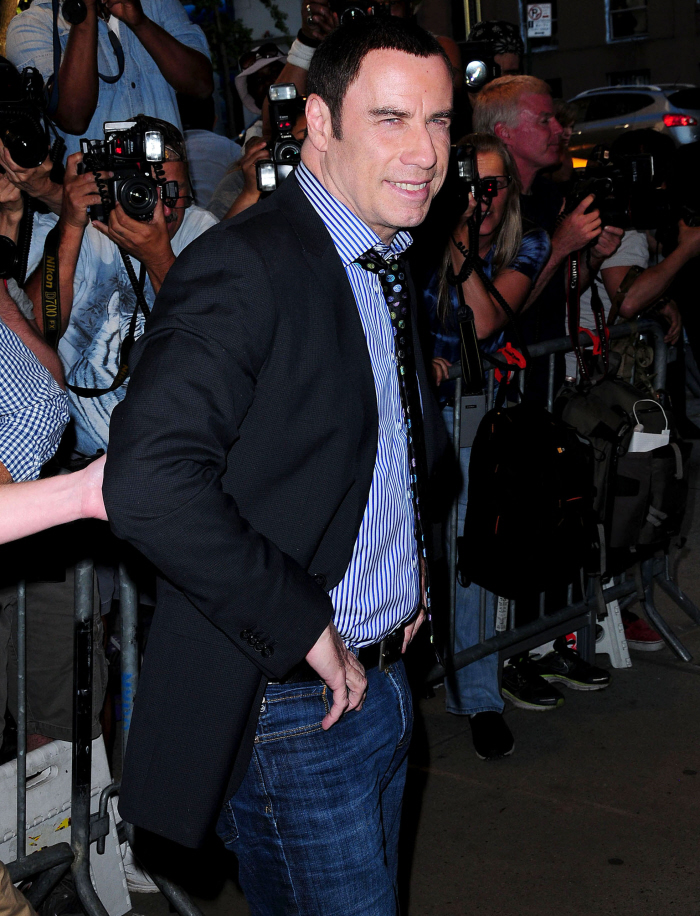 Photos courtesy of WENN.

Written by Kaiser

Posted in John Travolta, Rashida Jones

- Zach Galifianakis is awesome [Buzzfeed]
- Prince at the Billboard Music Awards [D-Listed]
- Bieber's Billboard look [Go Fug Yourself]
- Married to Medicine recap [Reality Tea]
- Celebrity first marriages [Pajiba]
- The last Mad Men baffled a lot of people [Lainey]
- Karolina Kurkova's crazy hot dress [Moe Jackson]
- Jennifer Garner on set [Popsugar]
- Kitten vs. Lizard [CDAN]
- Doetzen Kroes' great butt [Celebslam]
- Shameless star Jeremy Allen White [OMG Blog]
- RIP Ray Manzarek [Bossip]
44 Responses to "Rashida Jones apologizes for saying John Travolta should come out of the closet"