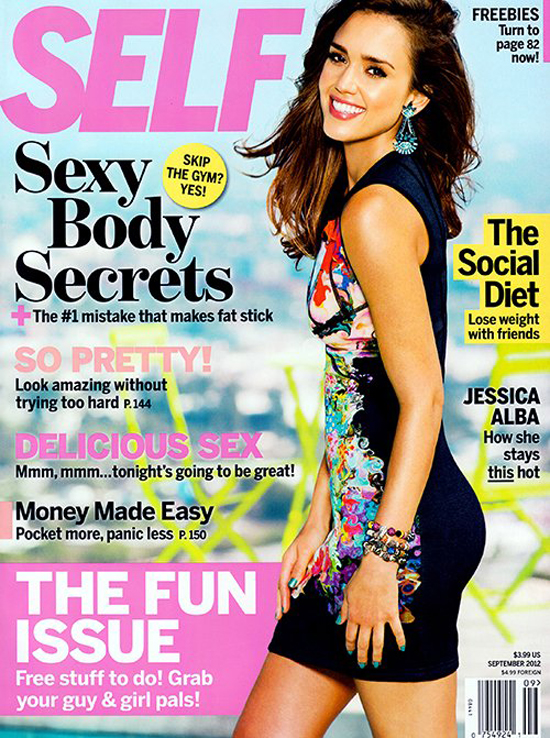 Jessica Alba covers the September issue of Self magazine, and she mostly uses the interview as a platform to discuss the The Honest Company, which (as we've discussed on prior occasions) aims to deliver safe, non-toxic baby and household goods to one's doorstep for a non-exorbitant price. CB and I were talking about how the service seems like a pretty decent deal, especially for households with one or more chemically sensitive members. Still, since it's a monthly subscription service, it seems like a bit of a scam by default. Order-as-you-go would be better, I think.
Still, I can't fault Alba for using her public profile to create a company based upon something for which she feels strongly and for which there is clearly a market. She's also created a second career for herself, which has also happened at a great time since she doesn't have much going on with movies these days, and she never really seemed to enjoy acting much anyway. Or rather, Jessica didn't like being relegated to the roles (basically "the hot chick") that came her way, and she talked some smack about how objectified she feels in Hollywood. Never mind that she felt the need to get back into a bikini 5 months after giving birth, right? Here's some interview excerpts: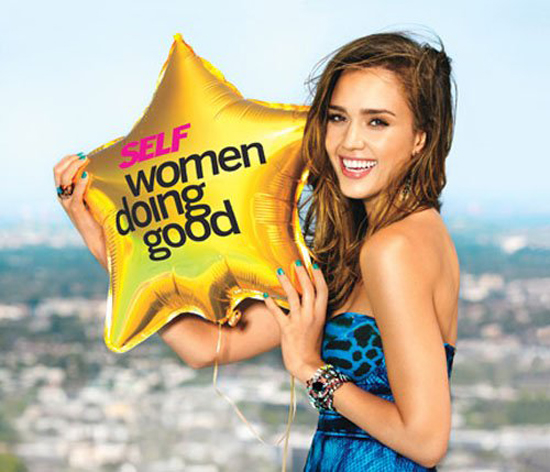 On her main workout routine: "Bubble butts, like my dad and I have, run in my family! To tone up, I do jump lunges and squat jumps. They make me want to vomit, but they're the best for getting my legs in shape."

Her nightmare parenting moment: "I found my daughter Honor sitting in her crib, eating these tiny beads from the inside of her diaper. They were all over her face. It was a moment of terror. Thankfully, Honor was OK, but it was so crazy, and I felt guilty afterward. I worried that I'd poisoned my daughter–and these were eco-diapers! I found ones that seemed safer, but they leaked, so I had to use two at once, and they were already so expensive. The more research I did, the more irritated I got. Most parents don't have time to do all this research–they need a company with products they can trust. I wanted to create that."

On using her public profile for good: "I can't think of a better way to spend my work life than on a movie set. But with people following me when I go out and everyone wanting me to endorse things, I thought, I can either go into a cave and hide or use my access to influence something I'm passionate about. So I turned the attention into a positive by offering safe, nontoxic, affordable but high-quality products for families, all from one place."

On being a business woman: "It's awesome; it really does feel like this is my third baby. It's a deep passion of mine and I spend all my time at the office. I think it's a nice balance to Hollywood because it's so free and it's so creative and so much of what you do is in someone else's hands, essentially and this is something that I could actually control and I could see something from the beginning to the end and there's something really wonderful and fulfilling about that. Especially when it was so hard to get it going for so long. For it to actually be here and exist is pretty cool."

Cash encouraged her: "It took me 3 1/2 years to launch The Honest Company. When things didn't go smoothly, I'd get really upset. I worried that I was wasting so much time and money! But my husband, Cash, would tell me, 'You didn't waste anything. Look how much you've learned.' His perspective kept me going."
[From Self]
You know, I'm kind of tired of bagging on Jessica for her deluded attitude about filmmaking and how she has a history of trashing screenwriters and blaming directors for her less than stellar performances. So unless she says something else that's particuarly clueless on the topic, I'm going to shift gears and try to view Alba as a fairly astute entrepreneur who knows her market demographic. Isn't that a weird story about the beaded diaper though? Who ever thought babies need to poop on beads?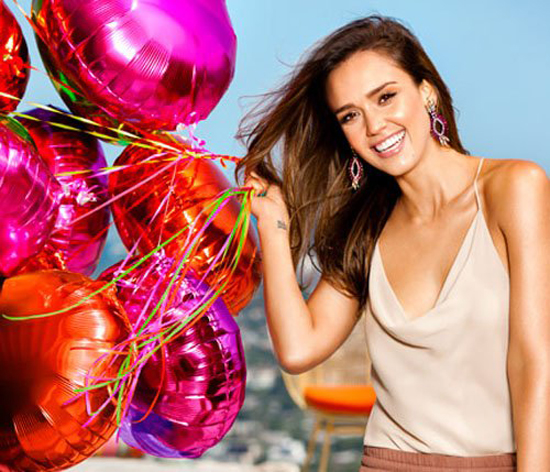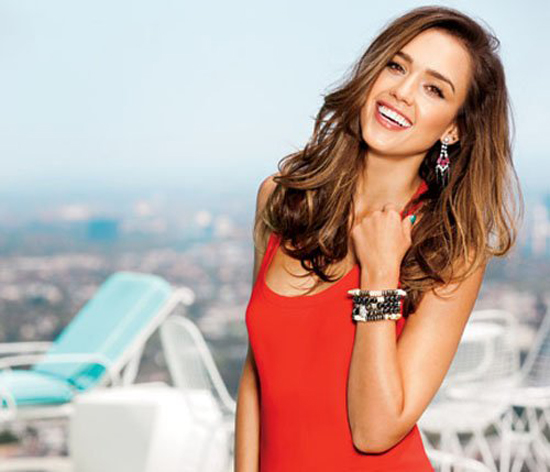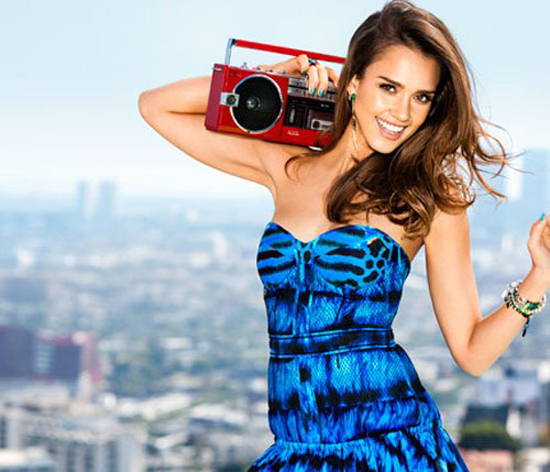 Photos courtesy of Self