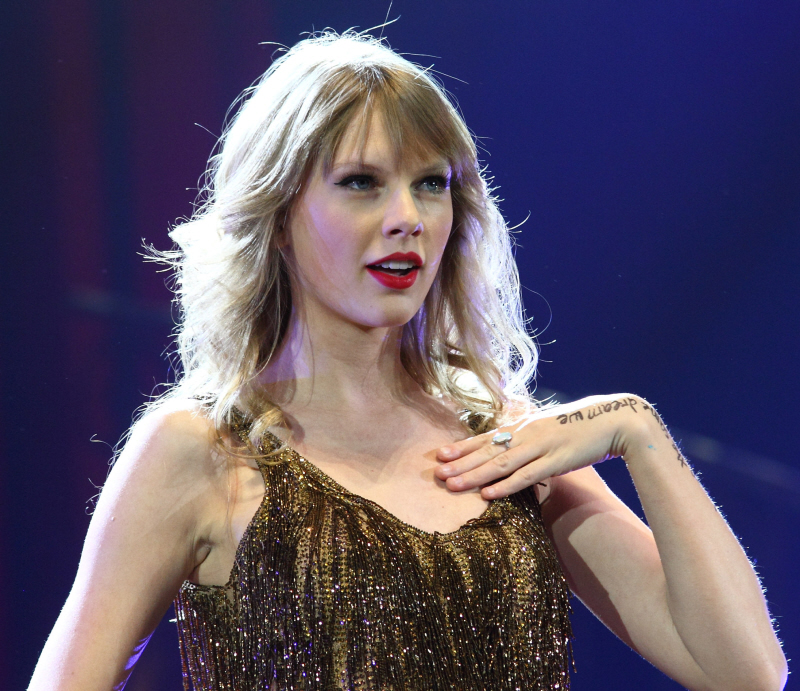 I feel like an idiot for missing this story earlier this week, but better late than never, I guess. I apologize for not seeing it! Taylor Swift is cray, obviously, and I mentioned yesterday that Swifty managed to finagle her way into a Kennedy wedding over the weekend. What I didn't mention – but several commenters discussed – was that Swifty was asked REPEATEDLY to leave the wedding, and that she and Conor Kennedy basically crashed the wedding. Some details:
Taylor Swift crashed the Kennedy wedding in Boston over the weekend and did not leave after being twice asked to do so, the mother of the bride, Victoria Gifford Kennedy, told the Track yesterday. But Swift's publicist insisted that the country superstar was a welcome guest and that the bride was happy to have her share the spotlight.

A source at the hotel reported seeing Swift being asked to leave the Fairmont Copley Plaza hotel where Kyle Kennedy, the daughter of the late Michael Kennedy and Victoria Gifford Kennedy, was celebrating her marriage to Liam Kerr on Saturday. So we rang up Vicki for the 411.

"They texted me an hour before the wedding and asked if they could come," Vicki Kennedy said. "I responded with a very clear, 'Please do not come.' They came anyway. … I personally went up to Ms. Swift, whose entrance distracted the entire event, politely introduced myself to her, and asked her as nicely as I could to leave. It was like talking to a ghost. She seemed to look right past me."

But Swift's spokeswoman Paula Erikson insisted it was not true.

"There is no truth to that," she said. "Taylor was invited to the wedding and the bride thanked her profusely for being there."

According to Vicki, Conor was invited to the wedding, but he never RSVP'd. When she got a text asking if he and his new girlfriend could come to the reception, the mother of the bride declined, because she didn't want the country superstar to detract from her daughter's big day.

But Swift and Conor showed up at the hotel and the singer's appearance caused a mild commotion in the lobby with fans asking for pictures and autographs. Vicki said the duo left the reception during the dinner — and indeed pictures of Taylor walking through Haymarket in her wedding outfit were posted on Twitter and the singer was spotted in the North End. But, Vicki said, they returned after the meal and spent the rest of the night dancing at the reception.

As you know, Taylor, 22, and Conor, 18, — who is going to be a junior at Deerfield Academy in the fall — have been dating for most of the summer. According to The Associated Press, the Grammy winner, Conor and several other members of the Kennedy clan, made a visit to the grave of Conor's mother, Mary Richardson, in Hyannis the other day. Swift held hands with Conor, consoled him, and the group at one point bowed their heads in prayer, according to the report.

Conor's 52-year-old mother hanged herself May 16 in a barn behind the couple's home in Bedford, N.Y., amid bitter divorce proceedings and a battle with depression and addiction. Reports say Swift is helping Conor deal with the tragedy.
Some people are blaming Swifty. Some people are blaming Conor. You know what? They're both to blame. It doesn't make either of them look good, and if I had been that bride, I would have pitched an unqualified fit. Why would a famous person – any given celebrity, just name one – crash a stranger's wedding? The average bride would be totally pissed that the celebrity is hijacking her special day, and while I think Swifty's denial is funny ("Taylor was invited to the wedding and the bride thanked her profusely for being there"), I'd be interested in hearing that from the actual bride, you know? RUDE. As for the discrepancies in just what year Conor Kennedy is – junior or senior – we still don't know. CB thinks Team Swifty is saying he's a junior, but the Boston Herald probably has more credibility.
Oh, and Us Weekly has a story about Swifty's romance too – I tend to put a lot of stock into Us Weekly's Swifty overall coverage, because Swifty pretty much called up Us Weekly's editors and told them everything from her side of the Jake Gyllenhaal relationship and breakup. Anyway, a "source" tells Us Weekly that Swifty "is not bothered" by the fact that Conor will only be starting his senior year of high school in September. Swifty thinks Conor is "a smart, sensitive guy… She says it's a fantasy come true." Because she's had fantasies about becoming the next unhappy Kennedy wife, I guess. Another friend tells Us Weekly, "She's always rushing into love. We all wonder why she can't take it slow." Cough. Another terrible, negative person says, "She has a habit of smothering guys and pushing them away." OMG, you mean Swifty is NOT the second coming of Jackie Kennedy. Color me shocked.
As for how Conor's mom recently died and how Conor is in charge of his late mother's estate, a Swifty insider says, "Taylor's been counseling him. He's taking over Mary's estate and she can relate. She oversees everything in her life. They're so similar." LIKE OMG Your mom just died and you're in charge of her estate that's so funny because I write checks for my bills OMG we should get married.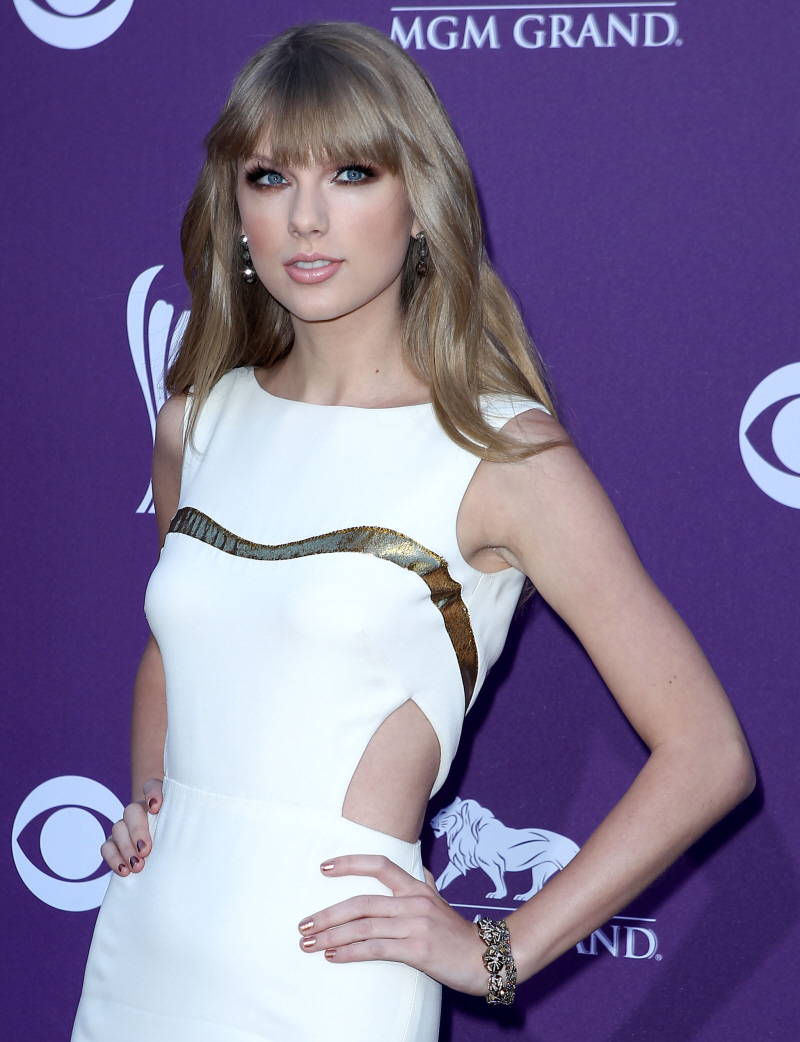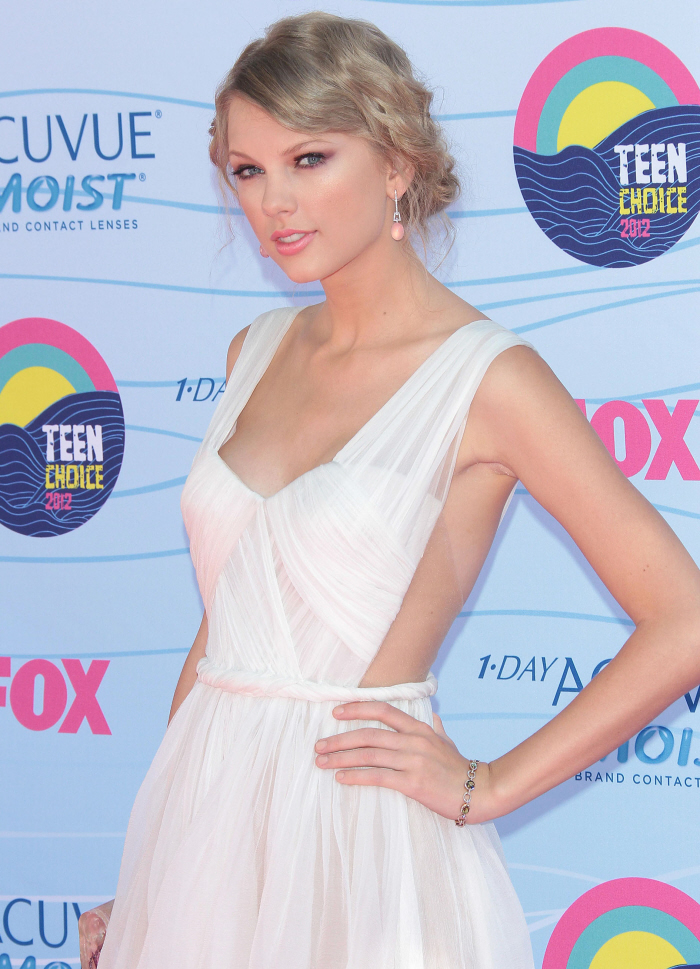 Photos courtesy of WENN.