Lindsay Lohan, crack burglar: "Whenever I'm doing great, people fabricate lies"
There are new photos of Lindsay Lohan floating around – go here to see. She's in New York now, and she shockingly went out partying last night, probably after she fenced the watches that she stole at that coke party in the Hollywood Hills. Does Lindsay even realize or understand how we've all lived through this exact same crack drama before? The Cracken heists something, The Cracken blows off the cops, The Cracken leaves town to fence her stolen wares. Next move in the Crack M.O. is to release a self-pitying statement about her own fragile crack-martyrdom. Oh, here we go: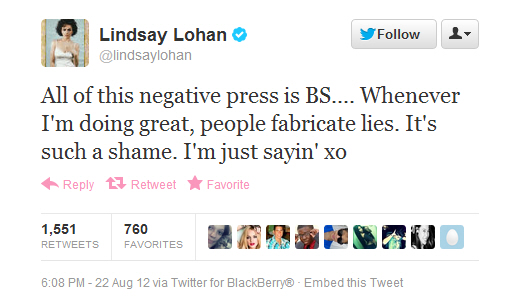 Well, now that she's denied it, I guess we know it's true for sure. "Whenever I'm doing great, people fabricate lies." Dear Crackie: Whenever you're doing "great," you screw yourself over by acting like a crackie. When you get a part in a Lifetime movie, you get all drunk and coked up and you crash your Porsche and lie to the police. When you get a gig on Glee, you show up late and cause crack drama. It's a pattern of behavior that we've seen through the years. Self-sabatoge, Crackie, is the most dangerous thing of all.
Still, she managed to get her "business associate" to release a statement to Radar as well:
Amidst reports that Lindsay Lohan was questioned by the Los Angeles Police Department regarding an alleged burglary at Hollywood Hills mansion, her close friend and business associate, Claus Hjelmbak tells RadarOnline.com exclusively that the actress "is doing remarkably well and focused on work."

Despite claims that Lohan was "getting the hell out of dodge," after being questioned by the cops, Hjelmbak, who accompanied Lohan to Los Angeles International Airport on Tuesday afternoon, told RadarOnline.com exclusively: "The trip to New York City had been planned for awhile and she will be having several work meetings and spending time with her family. There was no escaping anything. I had dinner with Lindsay, Dina and her brother Cody, on Monday night at the Viceroy Hotel and she is doing remarkably well and focused on work. There was no drinking at all at dinner and Lindsay is just very excited for the future. I won't make any more comments about Lindsay because I respect her privacy."

Lohan and Hjelmbak, a famed celebrity broker and promoter, previously worked together when the actress hosted the Scandinavian Style Mansion party in 2008.

As we previously reported, Lohan spoke with police in Los Angeles Monday after a Hollywood Hills home she spent the night in on Sunday was burglarized. The Mean Girls star awoke to find the place, where she's spent many a night partying, had been robbed.

The owner of the Hollywood Hills home locked the home down with all of the guests inside while authorities questioned all on the premises, according to reports. LiLo's assistant Gavin Doyle also answered questions for investigators.

Sources connected to the investigation tell Radar: "Lindsay isn't a suspect and was cooperative with cops during the brief time she was questioned. The notion that Lindsay is fleeing Los Angeles is just ridiculous. Lindsay can't go anywhere without being swarmed by photographers."
The delusions that constantly pour out of Lindsay and her sycophantic drug buddies… it just sickens me at this point. *closes eyes, chants "Crackenjuice" three times*
Still here? Ugh. Anyway, here are some photos of Lindsay and Dina leaving LA with their heisted loot. Does Dina get 15% of what Lindsay steals too? You know she does. Look at Dina's face – that's the face of a woman whose meal-ticket daughter just heisted something awesome.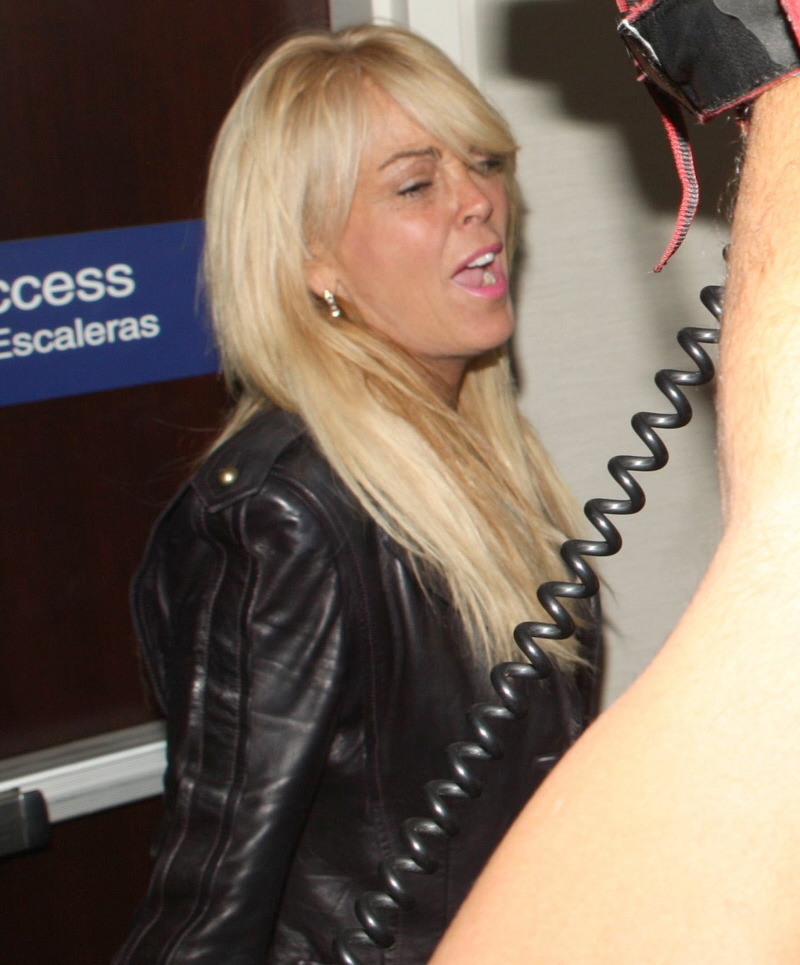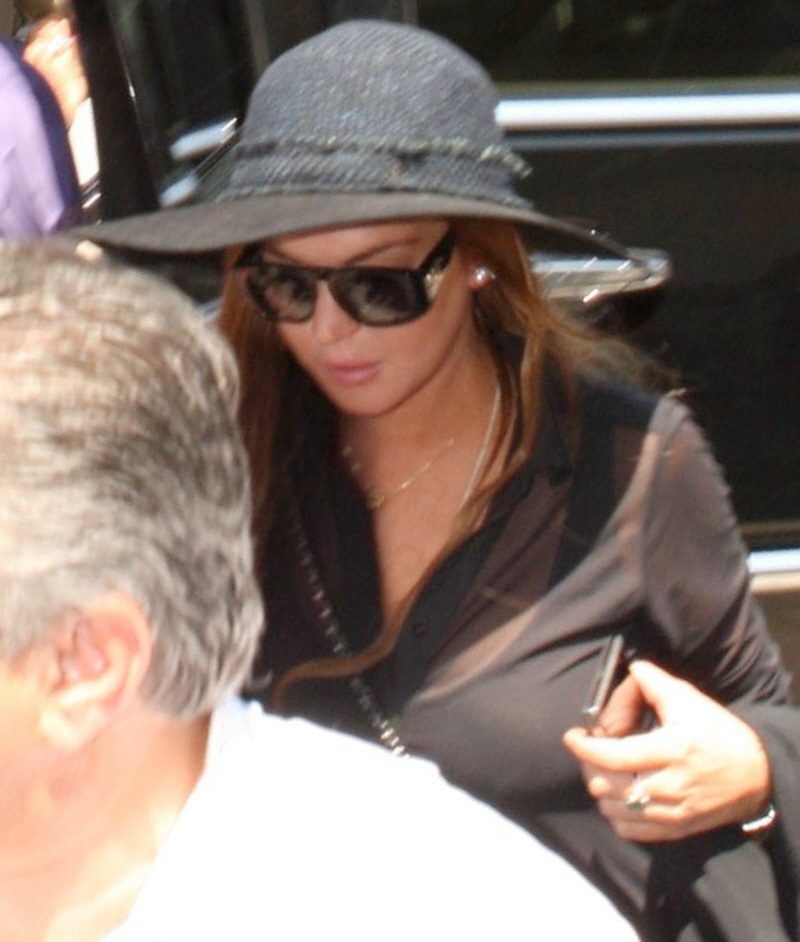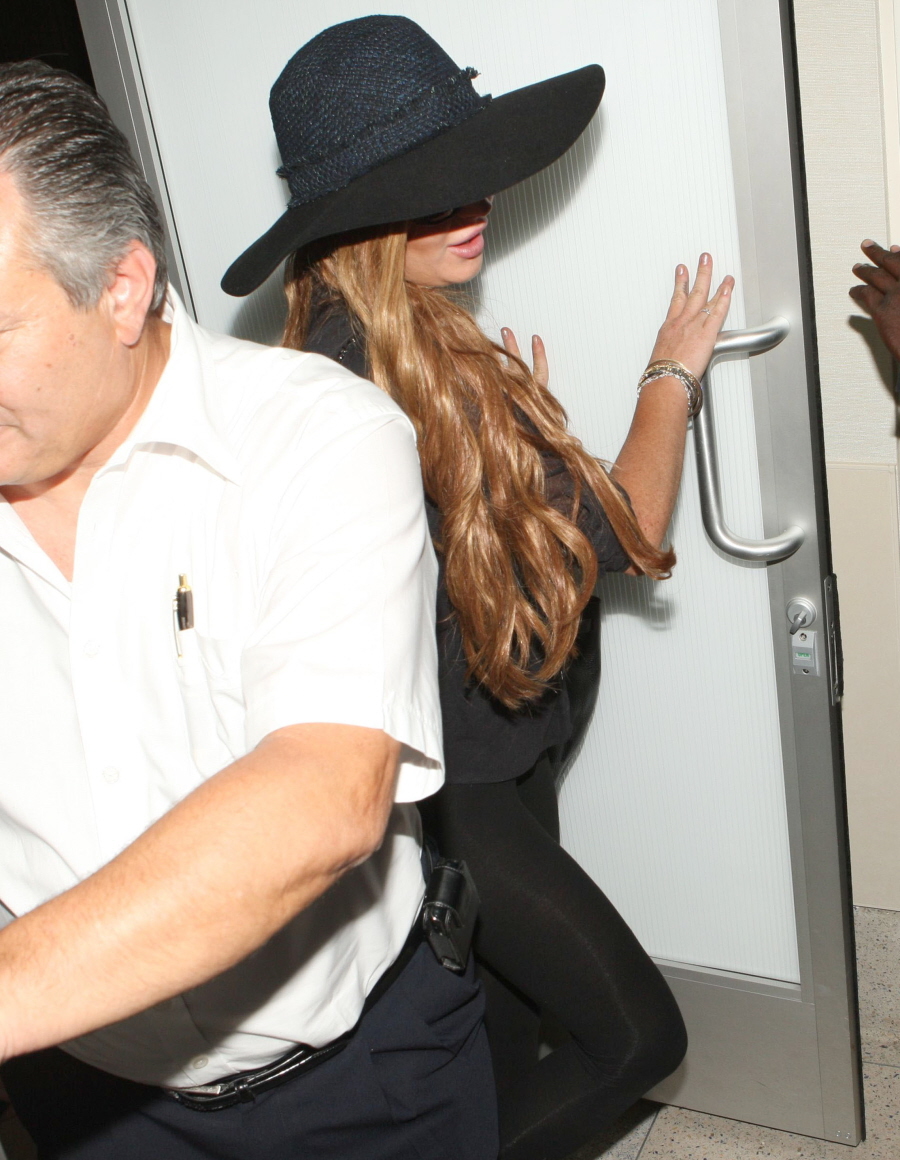 Photos courtesy of Fame.

Written by Kaiser

Posted in Lindsay Lohan

- Who butchered the National Anthem? [D-Listed]
- Rob Lowe never ages [Lainey Gossip]
- What is Vanessa Hudgens wearing? [Go Fug Yourself]
- Summer guide to reality TV [Reality Tea]
- Game of Thrones recap [Pajiba]
- Tan Mom's music video [Buzzfeed]
- Amanda Knox is broke [Starcasm]
- Backstage at the Billboard Awards [Popsugar]
- Miley is still stuck in the 90s [Popoholic]
- Blind Items revealed: Adam Levine [CDAN]
- Hugh Hefner bought Crystal Harris a house [Celebslam]
- What happened to Aimee Teegarden? [The Blemish]
88 Responses to "Lindsay Lohan, crack burglar: "Whenever I'm doing great, people fabricate lies""