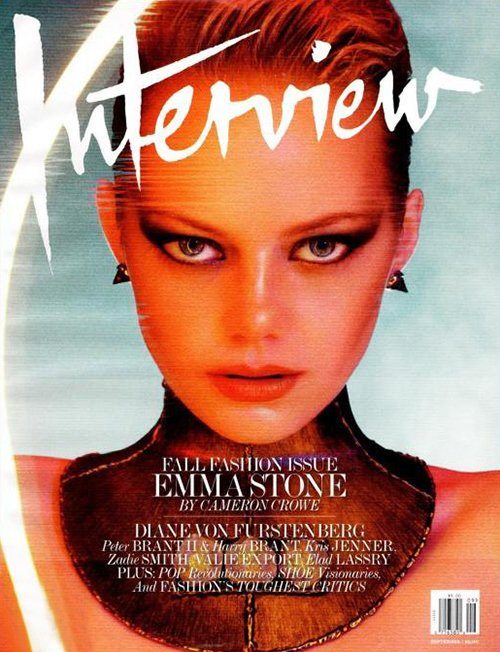 I'm sorry to those of you have love the 1980s and the 80s revival in fashion and styling and editorials, but I LOATHE this Emma Stone pictorial for Interview Mag. It's not a question of whether Emma Stone can pull it off – it's a question of whether she should. The photos are grainy and unattractive, not "arty". They made a beautiful young woman look like an alien. Try this kind of pictorial with Tilda Swinton, for sure. But don't try to make Emma Stone look like Tilda. Anyway… Emma covers the September issue of Interview Mag, and these are some of the photos from the awful pictorial. Interview hasn't released the full pictorial or interview yet, but we do have some excerpts:
Emma on breakups: "I was crawling on the floor. I remember throwing up. I remember being on the floor . . . I have never felt anything quite like that. It was so visceral. It's like someone has killed you and you have to live through it and watch it happen . . . It was awful."

Emma still keeps in touch with Ryan Gosling. "I've asked him to read a couple of scripts," she says. "I just really like hearing his viewpoint because I know that it's never going to be tainted. He's very much his own person . . . I only met him two years ago when we did 'Crazy, Stupid, Love,' but it was like meeting a member of your team or something."

She appreciates Gosling's mind too: And while every female who saw that movie became obsessed with Gosling's body, Stone added, "I really like his brain."

On who she adores as an actor/actress: "Gilda, Bill Murray, Steve Martin, Gene Wilder — those were the people I grew up loving. John Candy might be my acting hero. He's … someone who can find the humor in the dramatic moments … I'd love to be that kind of an actor. Gene Wilder is that way, too. Gilda was that way. Steve Martin . . . The funniest ones are."

On being anti-bucket list: "I won't make a bucket list, because I'm so afraid that I'll die and then people will find my bucket list and be like, 'Oh, she didn't get to do that…'"

Presenting at the Oscars: "That I'm about to go on stage at the Oscars with Ben Stiller. That's what I'm thinking. The second I walked out it felt like being in a sketch comedy show when I was 12 on my youth-theater stage again, and I wasn't scared anymore. But before that, the anticipation was so great. Then I just realized, 'It's just like everything else, man.' My great goal in life is to try to remember that everything is of equal value. That moment was no greater than any of my moments walking out on stage in my youth theater as a kid. It felt the exact same way — and it should feel the exact same way . . . But then you do have the moment when you look out and you're like, "Holy s—. It's Meryl Streep."
I love that she says John Candy is her acting hero! That's a wonderful choice. I get so sick of Marilyn Monroe worship or Elizabeth Taylor worship and all of that stuff – finally, a young actress who is like, "I wish I could be as good as John Candy." As for the Gosling stuff… before Emma Stone and Andrew Garfield were really "established" as a couple and before Ryan and Eva Mendes got coupled up, there were rumors that Gosling and Stone might have had something (a "steamy makeout session"). I'm not sure if that really happened or not, but I'd like to think that it did and that Emma broke Gosling's heart and he only got with Eva Mendes on the rebound. That's just how I like to think of it.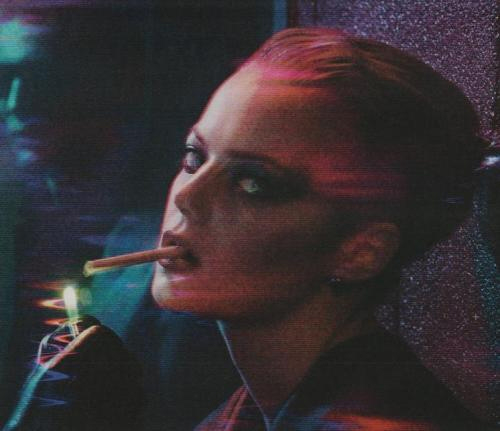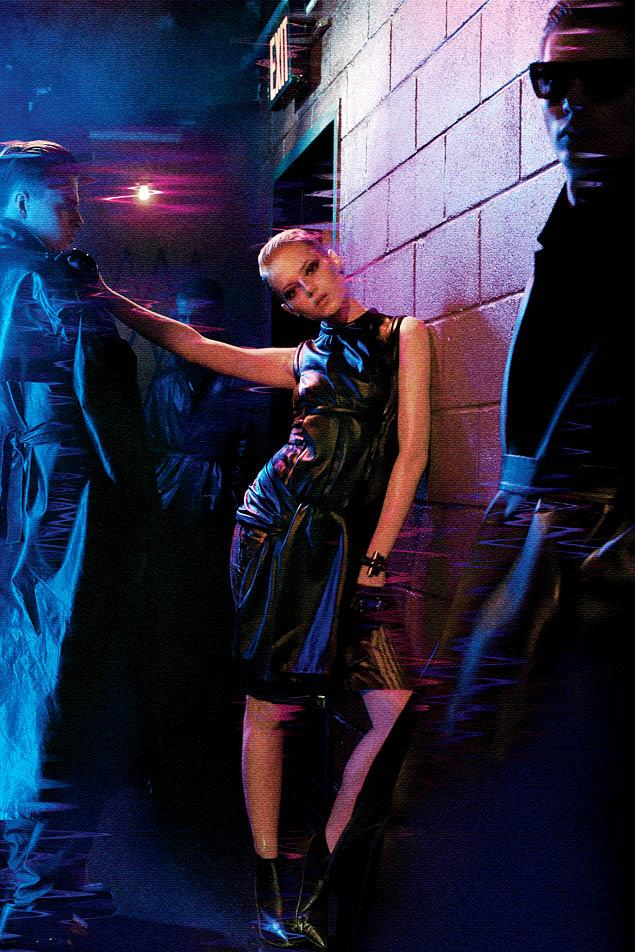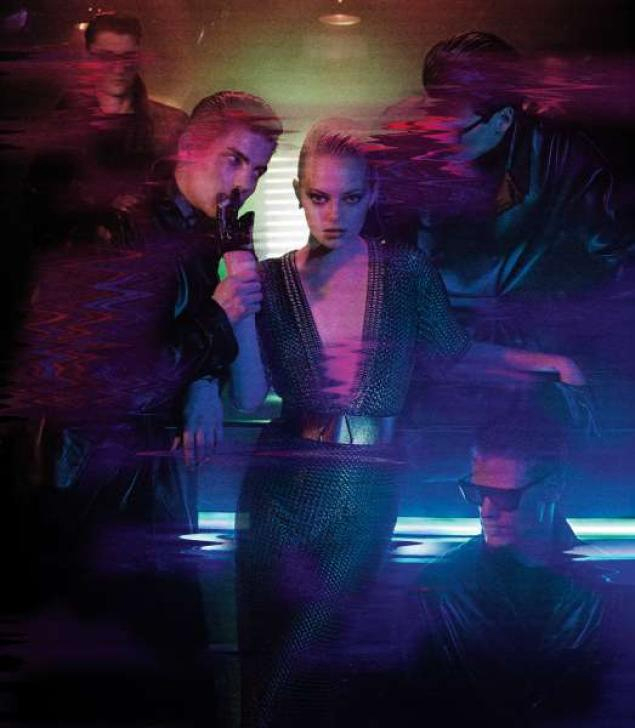 Photos courtesy of Interview Mag.