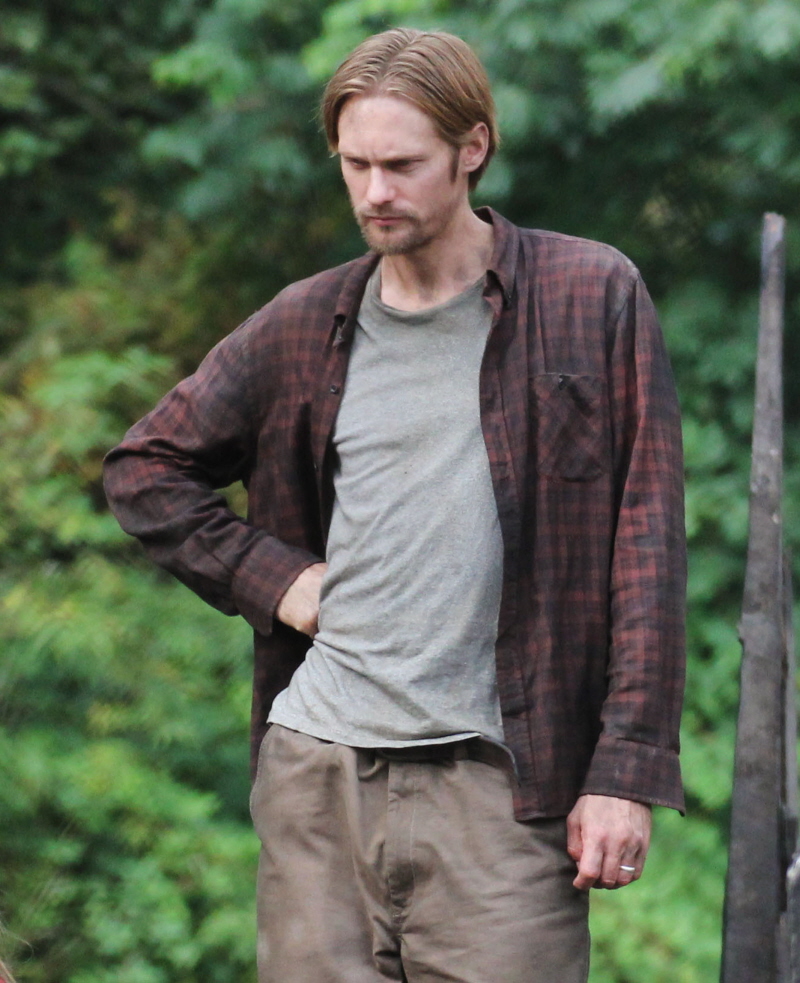 Alexander Skarsgard is spreading his Viking seed in Canada these days. He's working on a film called Hidden in Vancouver – the film is about "a family in North Carolina that has to take refuge in a bomb shelter after an apocalyptic event." The film also stars Andrea Riseborough, who looks unrecognizable in this photos – the Blanchett is strong in her. These photos are from the set – according to FameFlynet, "Alexander shows the family the entrance to the bomb shelter under a piece of wood." Because "wood" protects people from A) nuclear fallout, B) biological warfare and C) zombies. WOOD!
Anyway, shall we talk about how NOT HOT Alex is in these photos? Part of the problem, I suppose, is that he's not supposed to look good. He's supposed to look like a father who is trying to protect his family from a "dangerous outbreak" of slim-cut pants, running water and electric razors. Why are his clothes so baggy? If this is supposed to be BEFORE the outbreak, shouldn't he have more meat on his bones? Don't get me wrong, I'm sure he's still a long, lanky, beast of a man, and I'm sure the baggy clothes are just playing tricks on me. But he looks really, really skinny here. If Alex was a girl, we would be analyzing the possibility that he had an eating disorder.
So, would you hit it? Would you ever have hit it? I would have hit it if this was Alex in his hot "Bang me in the middle of a hurricane" Calvin Klein commercial. But in these photos… probably not.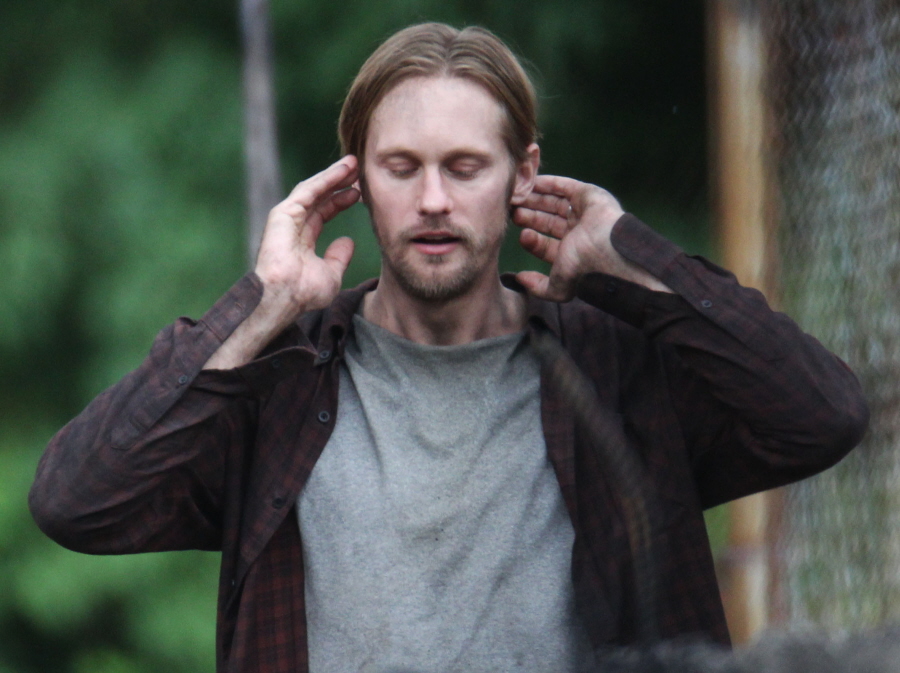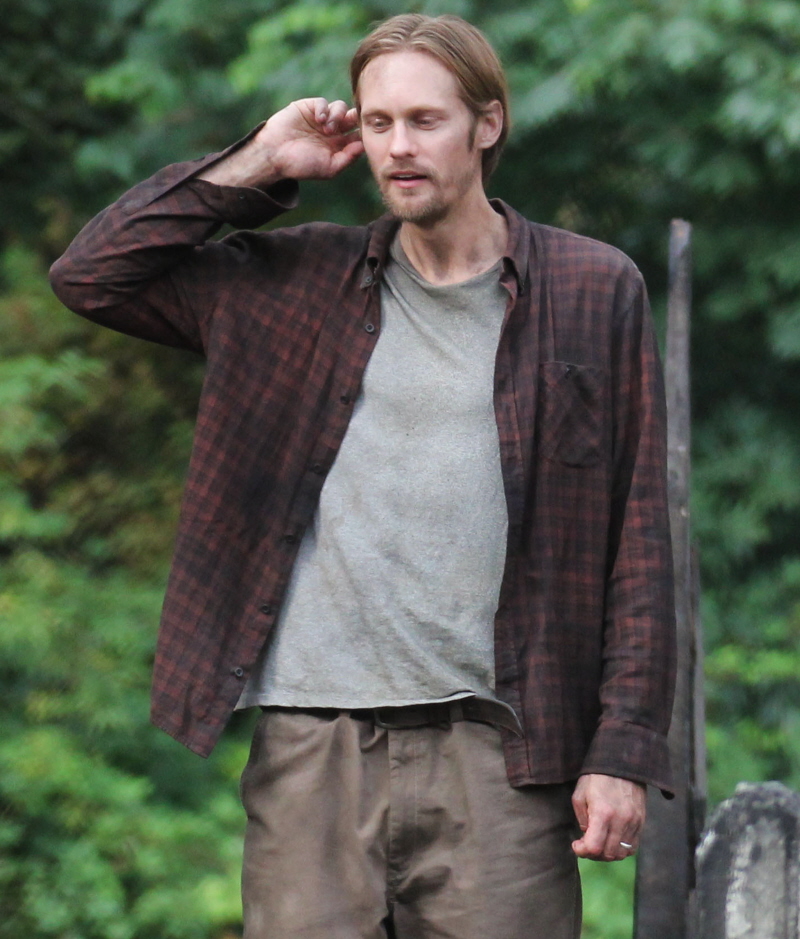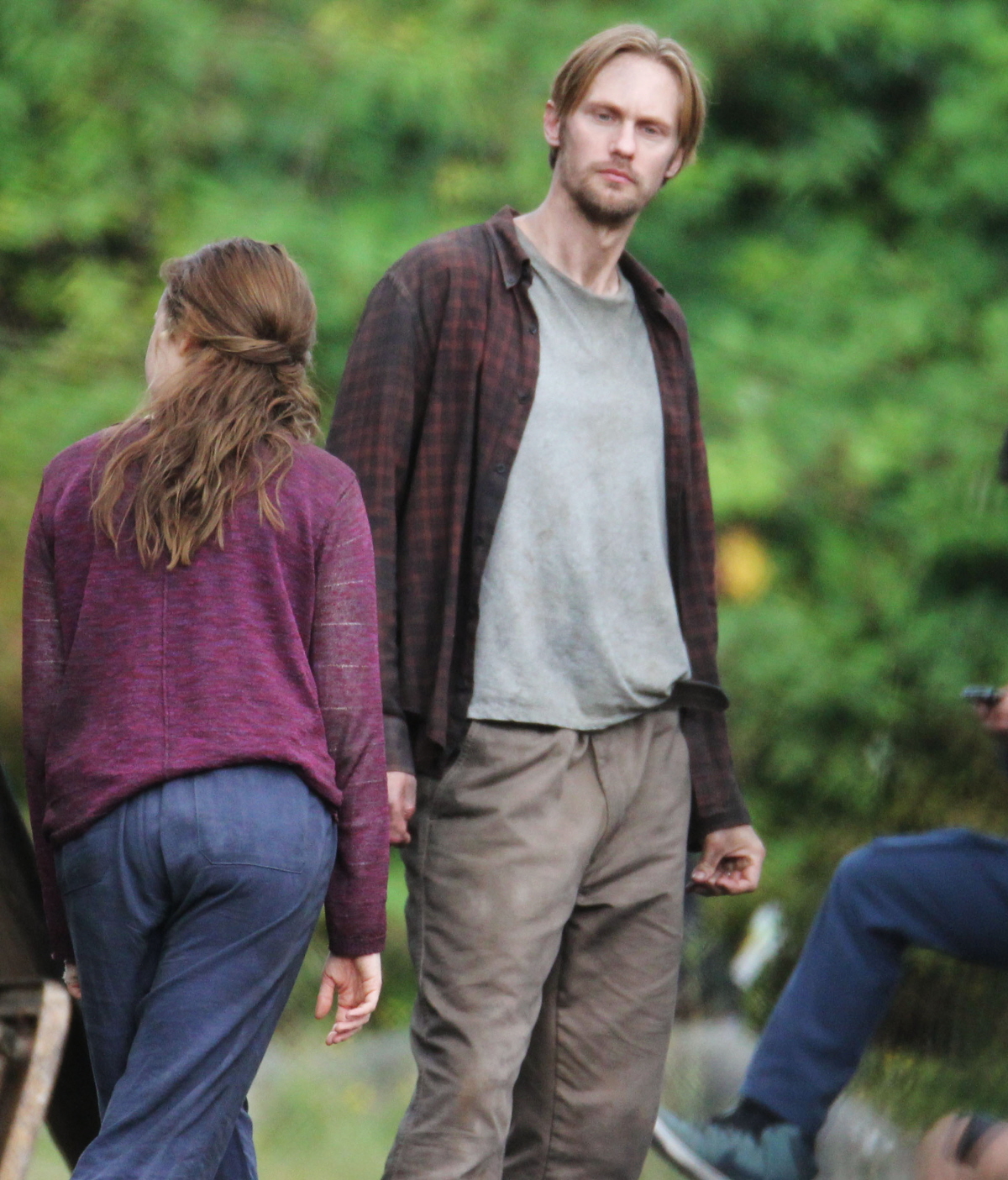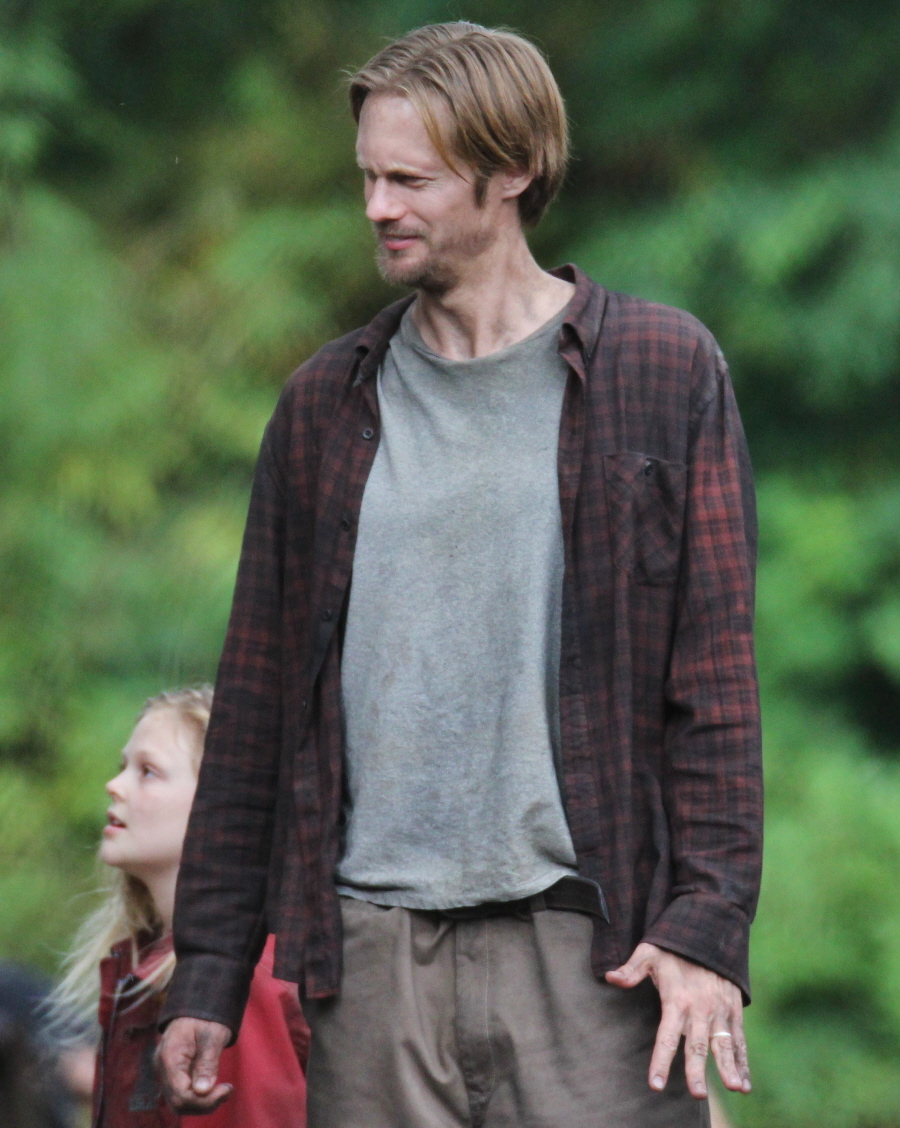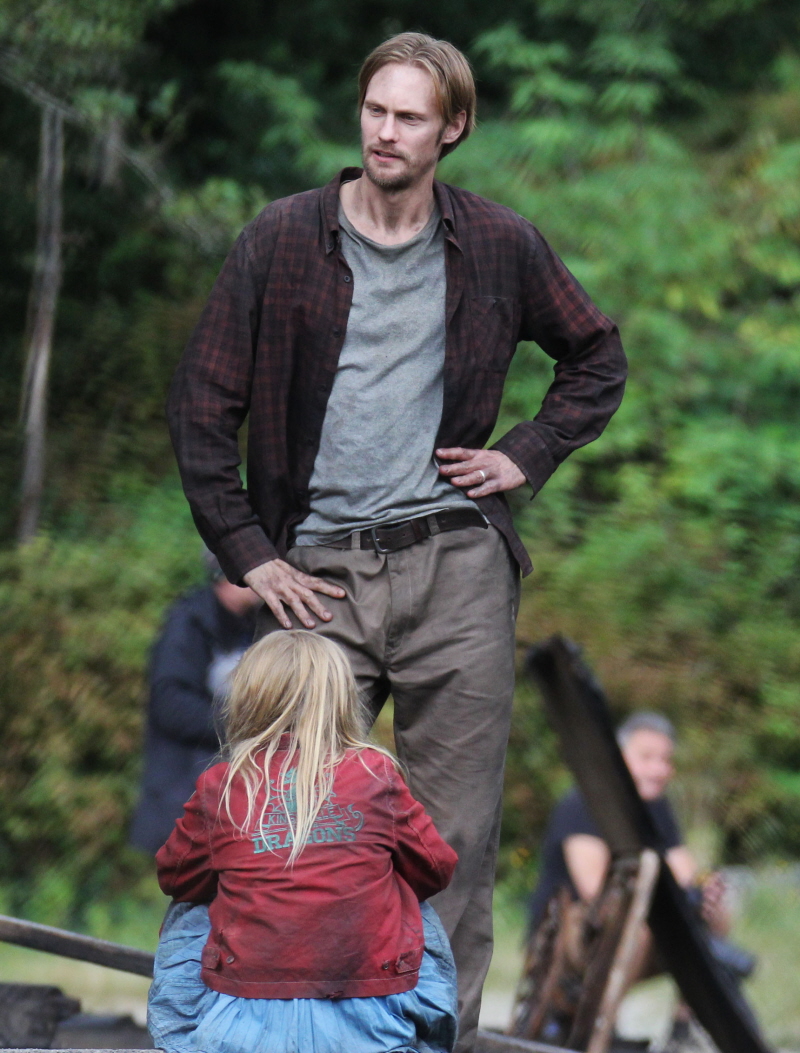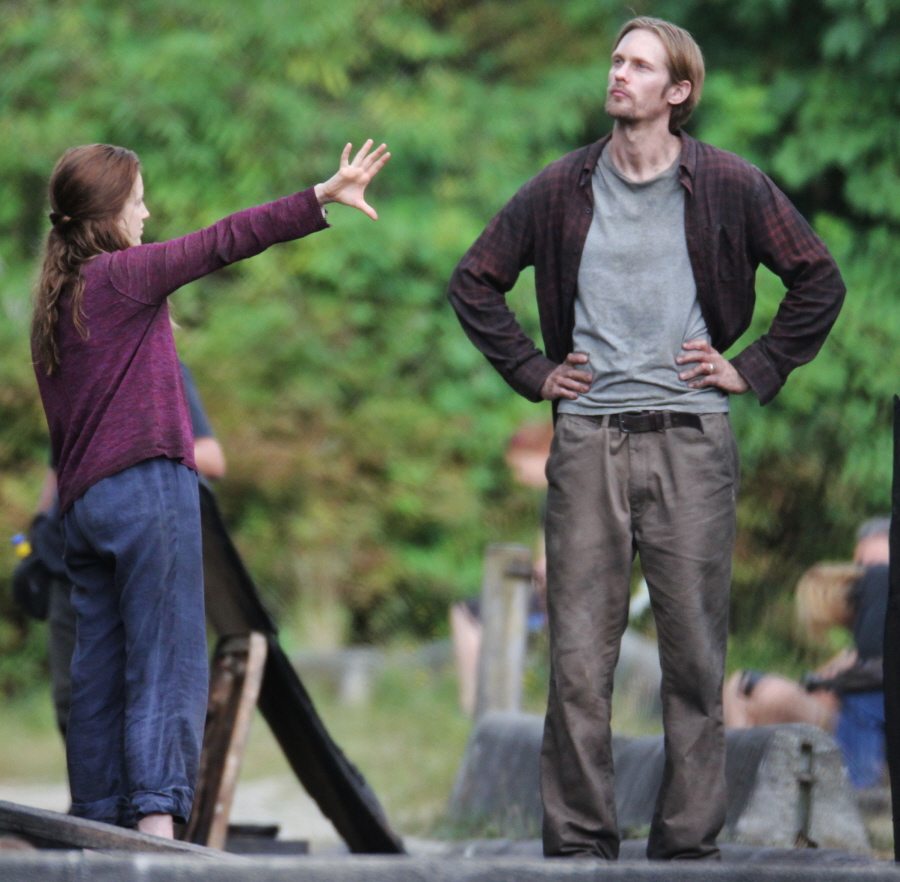 Photos courtesy of Fame/Flynet.