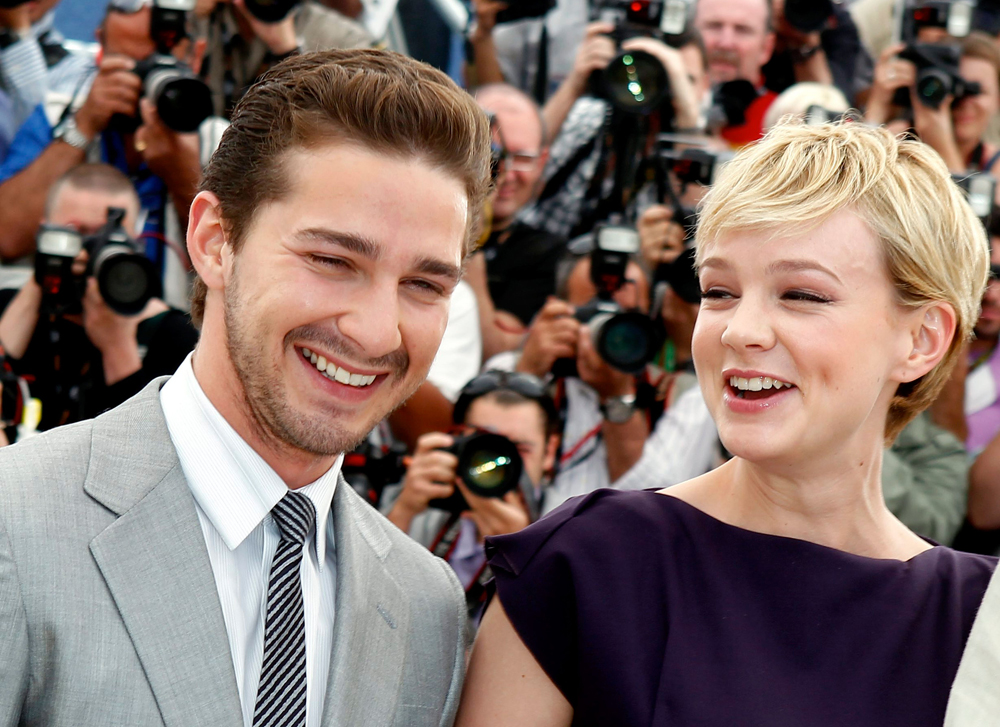 For whatever reason, Shia LaBeouf has run out of gross topics to discuss while promoting Lawless. Maybe his long-suffering girlfriend, Karolyn Pho, told him it was time to stop talking about having sex and dropping acid and, you know, having sex. So now Shia has turned to exploiting his past relationships, and he's talking about why he and Carey Mulligan broke up, which I am sure she's thrilled to hear come down the media pipe.
Carey and Shia met on the set of Wall Street 2: Money Never Sleeps, and they dated for about fourteen months. For her part, Carey seemed totally into Shia and gushed about him during magazine interviews, but it just wasn't meant to be. Five months after Carey and Shia's breakup, Carey started dating musician Marcus Mumford, with whom she became engaged after (another) five months of dating and then married in late April. Now her ex-boyfriend is promoting his new movie and talking about why they broke up. Strange, right? That's Shia for you:
Shia LaBeouf has revealed he split from Carey Mulligan because of their incompatible "lifestyles." He also suggested there was friction in the relationship because Mulligan was more interested in getting married and settling down and having children than he was.

The 26-year-old actor dated his Wall Street: Money Never Sleeps co-star for just over a year until they split in October 2010. The actor admitted that he didn't think their relationship would have lasted because they were such different people.

He said: "Carey is not just an actress, she is a great human being, a sweet girl and super intelligent. Our thing came down to not having compatible work/lifestyles. We were always travelling, and had sensibility differences that weren't conducive to living with one another.

"I'm harder on myself and my surroundings than she is, and we had a culture shock in terms of meeting her parents and vice versa. Sensibilities, cultures, histories. There were differences, that's all."

Mulligan swiftly moved on from LaBeouf and earlier this year married singer Marcus Mumford. The actor, who stars in the prohibition drama Lawless, said he couldn't be happier for his ex. He told the Sunday Times magazine: "She's happy as hell right now, and we wouldn't have been able to make it like that. She was chasing marriage, family, kids more than I was."

Shia, who is currently dating fashion designer Karolyn Pho, plans to marry himself one day, but said there is no rush to settle down. "I'm not opposed to marriage. I just think I'm quite young. I come from divorce. I'm only doing marriage once. It's not a game for me. I'm not a religious person, but I have ethics."
[From Daily Mail]
Okay, so what Shia said here isn't nearly as offensive as much of what comes out of his mouth. Shia actually says some nice things about Carey here, but he also hints that she was just looking to get hitched up in short order and then ended up quickly marrying the next guy who came along after Shia. I hope he didn't mean it that way because Carey and Marcus seem like they're the real deal. Also, they really are a cute little hipster couple, and I don't even like hipsters all that much. What's Shia's problem here, and why is he suddenly talking about Carey again?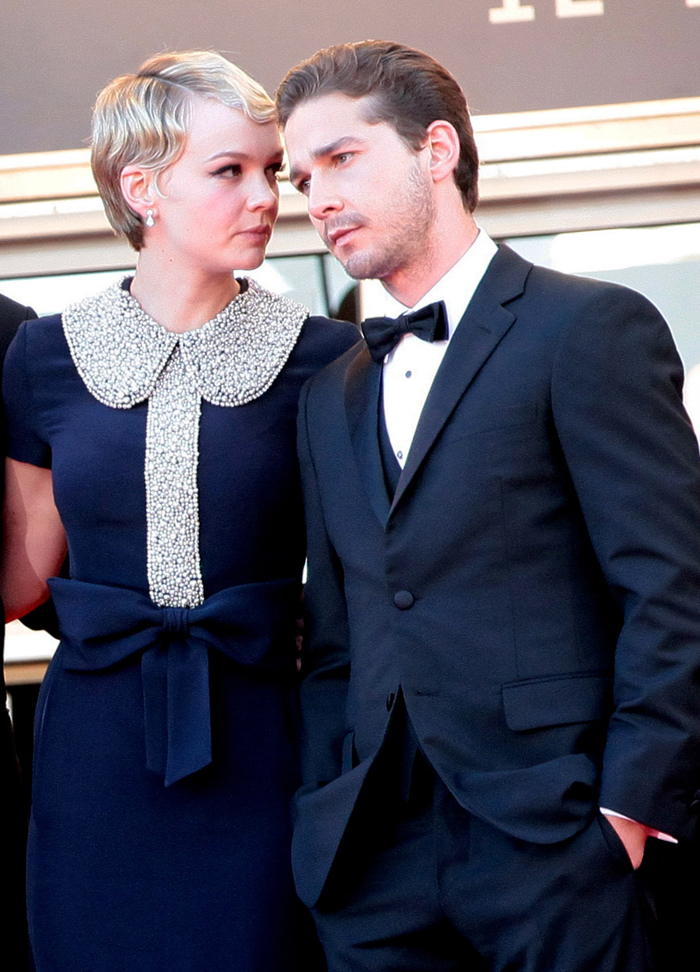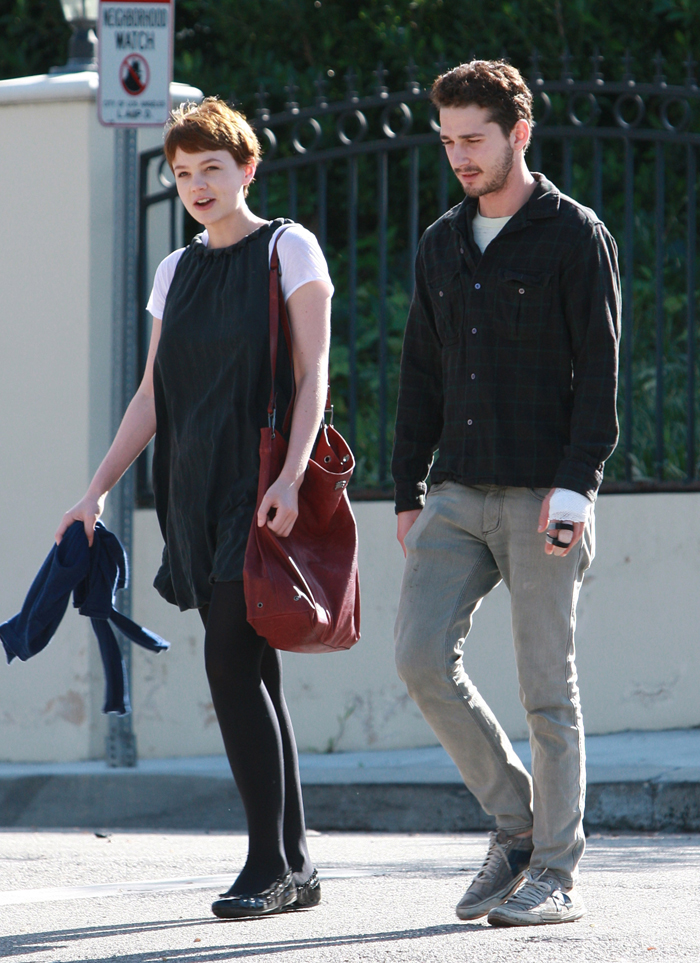 Photos courtesy of Fame/Flynet