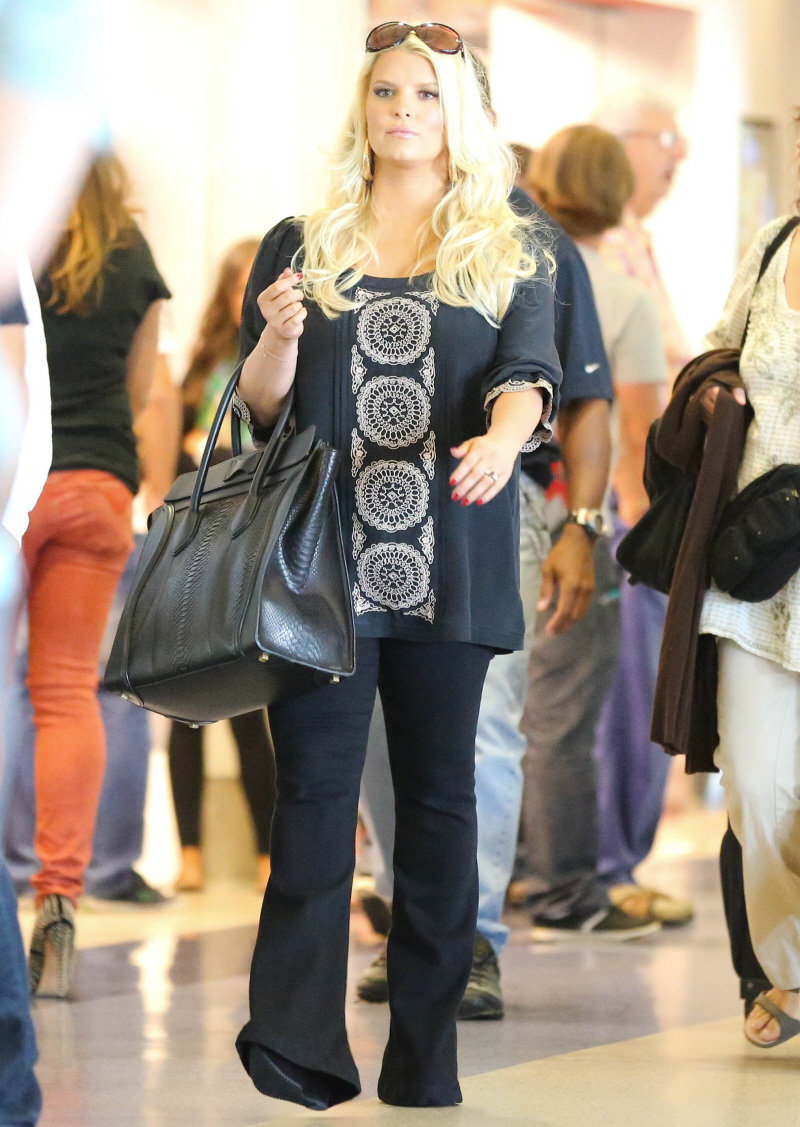 Jessica Simpson announced last week that she's going to do her "body after baby" reveal today, on Katie Couric's new daytime talk show. Something tells me that Katie is going to be kind of pissed that Jessica has already been photographed just this weekend, showing off some of her figure at LAX on Sunday. Of course, Jessica seems to be wearing an oversized tunic-type caftan/blouse (which I love, actually), so maybe the big "reveal" will include booty shorts and a tank top. You seriously never know with Jessica. I will say this: I think she looks pretty good here. The weight has noticeably come off of her face, and she simply doesn't look as uncomfortable as she did while pregnant. But did you know that Jessica claims she only got up to 170 pounds while pregnant? Seriously:
Jessica Simpson is taking her post-baby weight loss efforts seriously — and it's paying off, big time. On Sunday, the mom to Maxwell headed to LAX to catch a flight to NYC. Before boarding her flight, Simpson, 32, looked comfy, casual and slimmer than ever in a black tunic and formfitting black pants.

The Fashion Star mentor is slated to make her first public appearance since giving birth four months ago during a chat with Katie Couric on the TV host's new talk show Monday.

Last week, Simpson opened up to Us Weekly about her success using Weight Watchers so far.
"I'm 10 pounds away from my pre-baby size," said the singer/designer, who got up to 170 pounds while pregnant.

In addition to adhering to the popular point-based eating plan, Simpson said she's working out four times a week with celeb trainer Harley Pasternak.

"Her waist is going in, and her thighs are getting smaller," Pasternak said of his A-list client's progress so far.

Though she still has a little bit of work to do before she's back to her goal weight, Simpson is confident she can make it happen. Now that she's a mom, she told Us, "I believe I can do anything!"
I believe that she's probably about 10 pounds heavier than her pre-baby weight. I believe that more than I believe she only got up to 170 during her pregnancy. I know, I know – Jessica is a short girl, etc, and her figure doesn't "mask" weight very well. But I still think she was heavier than 170. Anyway, I guess I'm glad Jessica finally put in the work and she fulfilled her $4 million Weight Watchers contract. I just hope we don't have to hear about it for the next 10 months.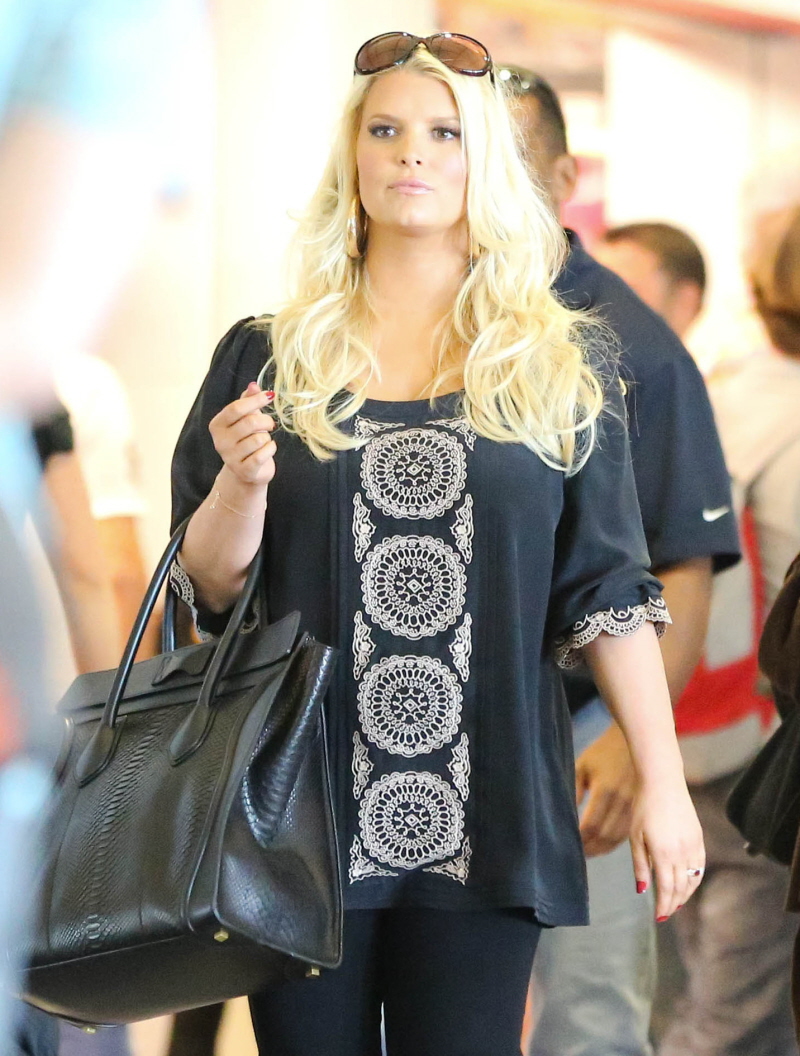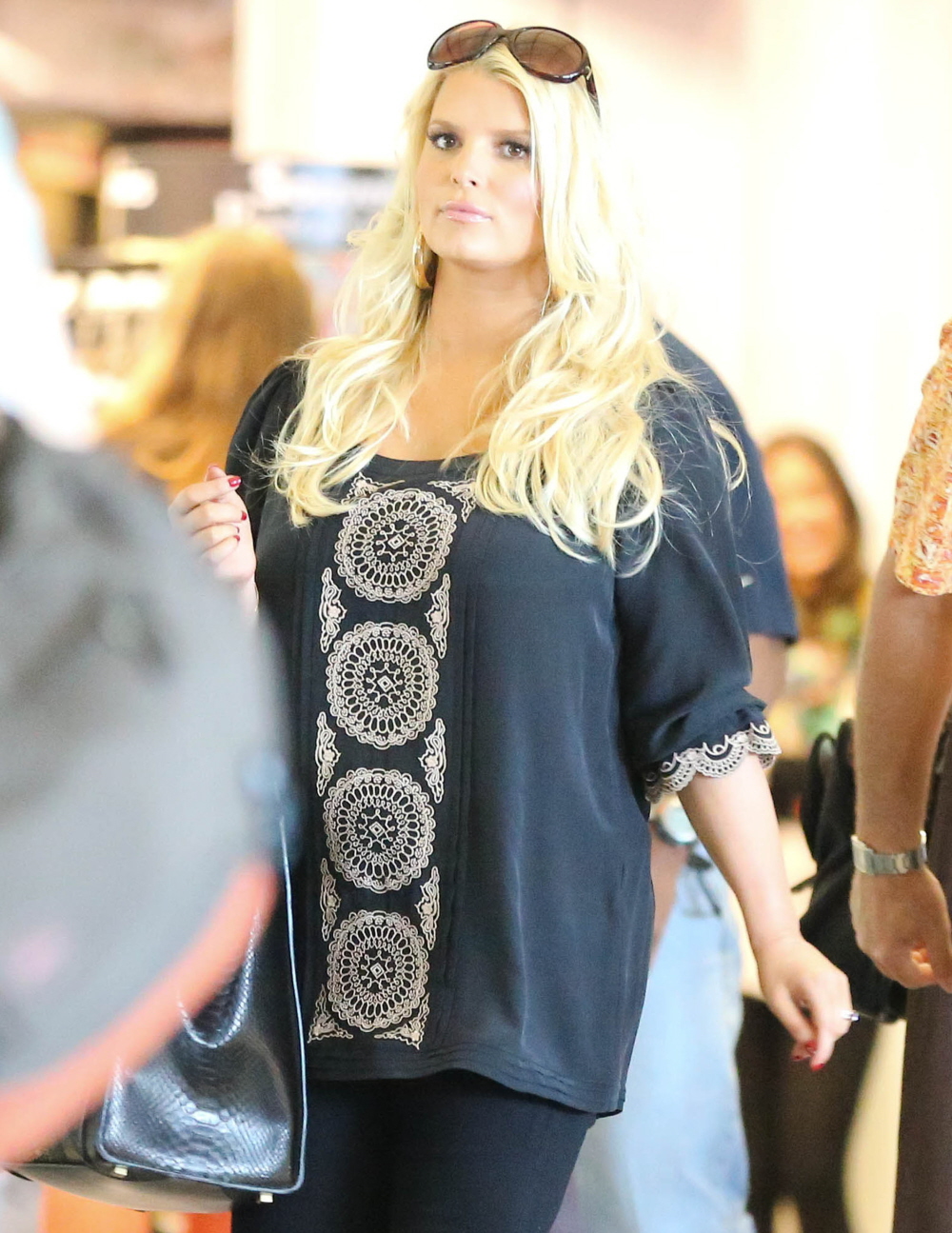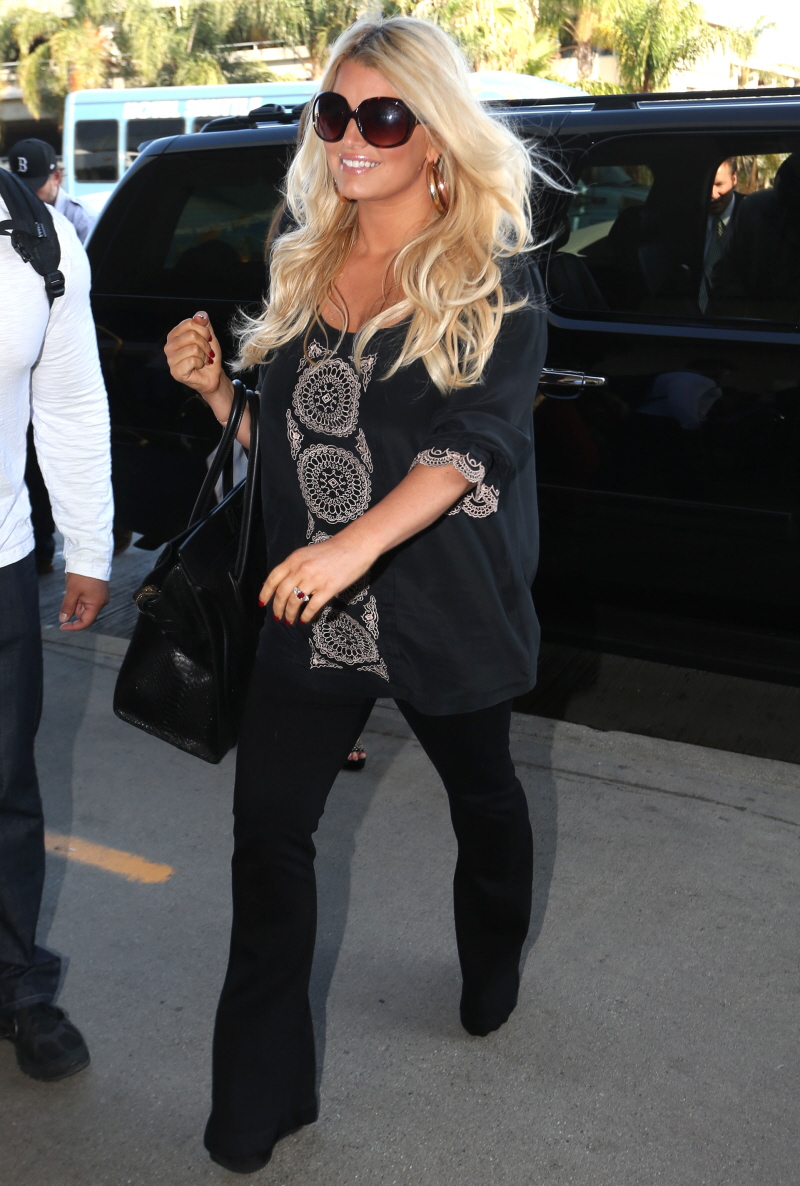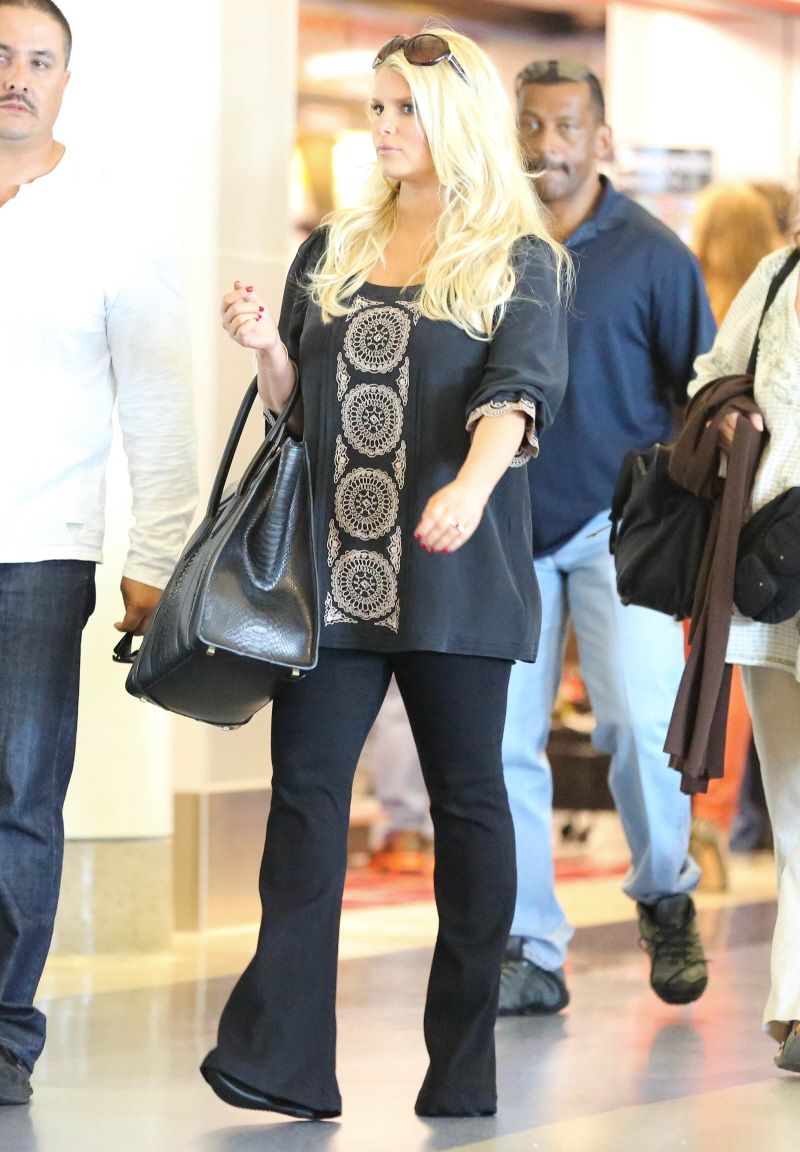 Photos courtesy of Fame/Flynet.