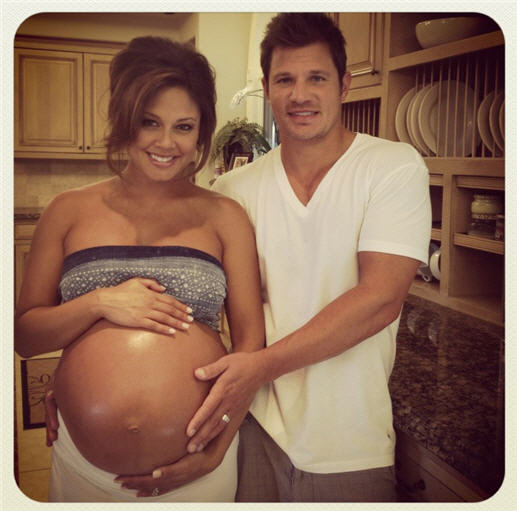 Finally! I mentioned in the links yesterday that Vanessa Lachey was STILL preggo, but as it turns out, Vanessa was probably in labor as I was writing that. Vanessa and Nick Lachey finally welcomed their first child yesterday! They had previously announced that they were expecting a boy, and now here he is! A perfect little Virgo boy. They named him Camden John Lachey. Not to be confused with Kristin Cavallari and Jay Cutler's son, born in August, named Camden Jack Cutler. Why is naming your son "Camden" a thing now?
The littlest Lachey has arrived.

Nick and Vanessa welcomed a son on Wednesday, Sept. 12, they confirm to PEOPLE exclusively.

"We are incredibly proud to announce the birth of our beautiful baby boy, Camden John Lachey," the couple tell PEOPLE in a statement.

"Born today at 6:54 p.m., he came into this world at 8 lbs., 9 oz. and 21 inches. Love has truly been redefined for both of us."

The couple, who married in July 2011, announced the pregnancy in March. In July, Wipeout host Vanessa, 31, revealed that they were expecting a boy.

"I can't even explain how excited I am," the 98* singer and Stars Earn Stripes competitor, 38, told PEOPLE in August.

"For someone who has wanted a family for such a long time, I've looked forward to this moment. Now that it's almost here, it's awesome."
I really am happy for Vanessa and Nick. It really feels like Nick is a "commitment guy" in that he likes being settled down with a significant other. When he started up with Vanessa, a lot of people though it would just be a rebound thing, but they stuck with it, and I think they're probably pretty happy together. The only problem I have is the baby's name, honestly.
In other Virgo Baby news, Adriana Lima also gave birth yesterday. Adriana and her husband Marko Jaric welcomed their second daughter, a girl they named Sienna. Sienna joins big sister Valentina!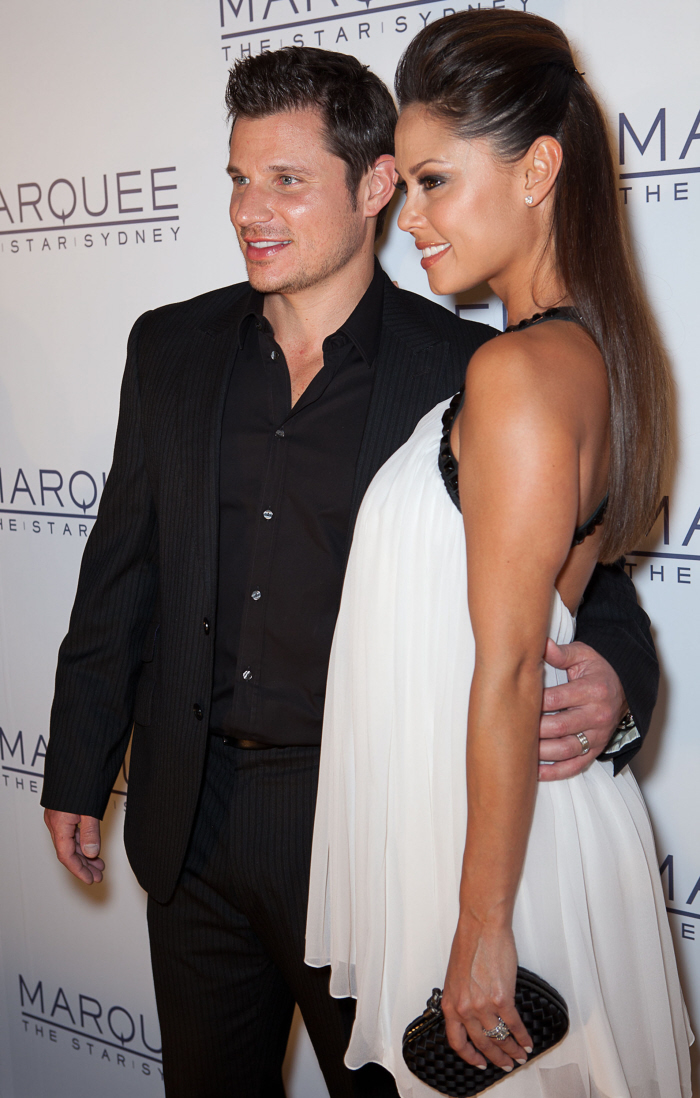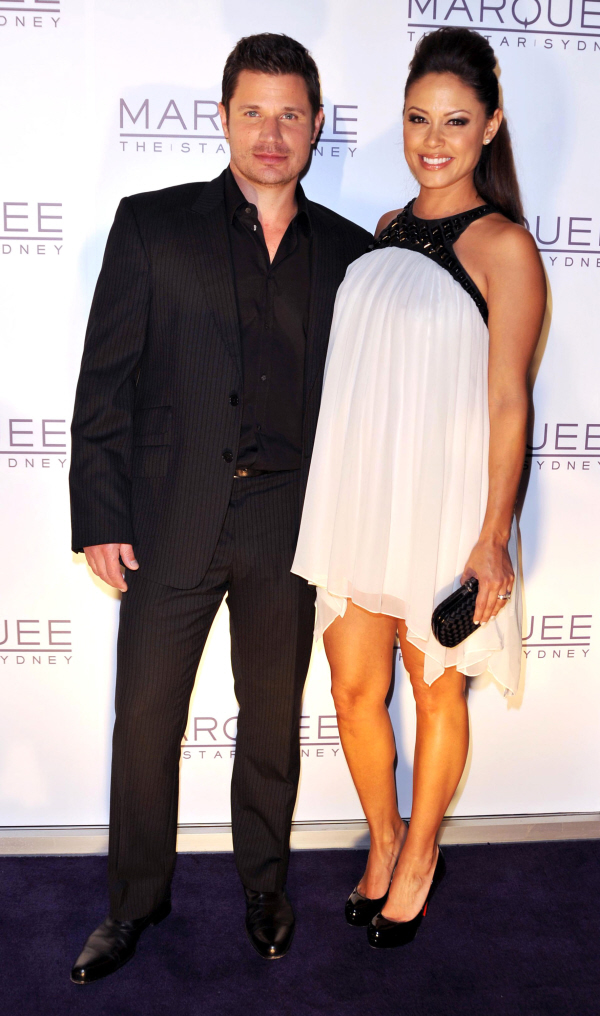 Photos courtesy of WENN, Vanessa's Twitter.