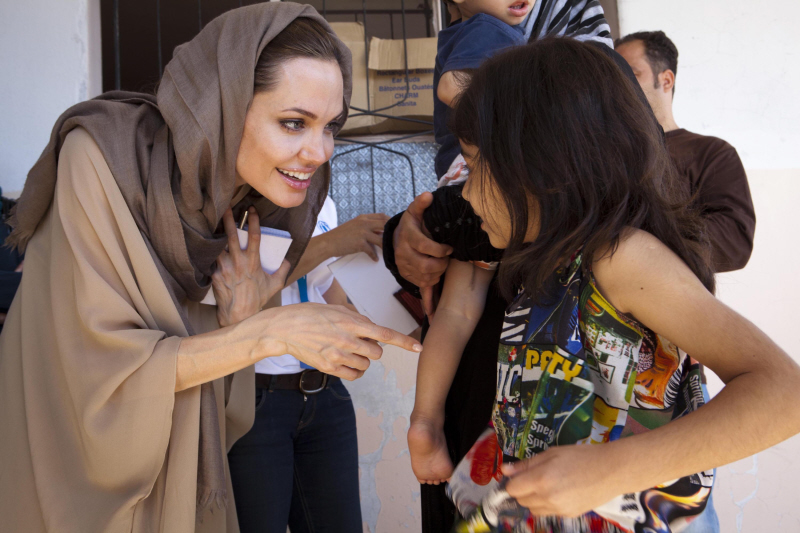 Angelina Jolie has been traveling around the Middle East all week, spending time with Syrian refugees in UNHCR camps in Turkey, Lebanon and Jordan. We covered some of the photos of Angelina in Jordan earlier this week – go here to see. After Jordan, she traveled to the Bekaa Valley in Lebanon, and then she was in Turkey yesterday. I should point out that Angelina is no longer merely a "goodwill ambassador" (or "special goodwill ambassador") for the UNHCR – her rank was elevated earlier this year to "Special Envoy" – a title change that puts her in the same league with former presidents and prime ministers and secretaries of state.
While in the refugee camps in Lebanon, Angelina told media outlets, "I was moved to meet Syrian families in homes where they are welcomed and protected." WENN reports, "[Jolie] spoke of meeting three women living alone with their children, leaving their husbands behind for fear they would be killed if they attempted escape. One of the women tearfully described their sudden four hour trek to Lebanon leaving their father behind. Worried for their lives if they remained, the mother told them they were visiting relatives in neighboring Lebanon."
While in Turkey, Angelina visited the Oncupinar camp which houses approximately 12,000 Syrian refugees in the city of Kilis. After that stop, Angelina was in Ankara where she met with the Turkish Interior Minister, and Angelina released another statement: "I'm very grateful to Turkey and all of the countries receiving the refugees." She also spoke about the fast-approaching winter, saying she hoped "no one freezes to death in this very frightening time." She also wore a really weird, shiny black muummu – you can see photos here.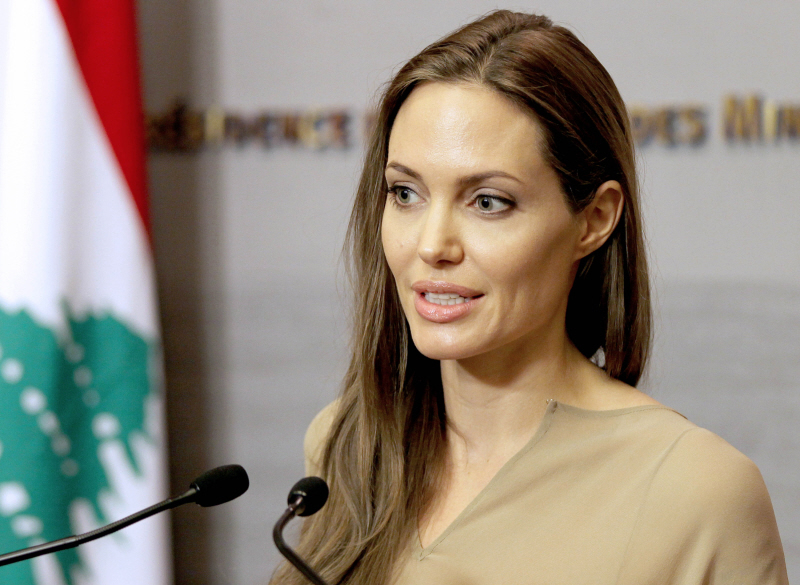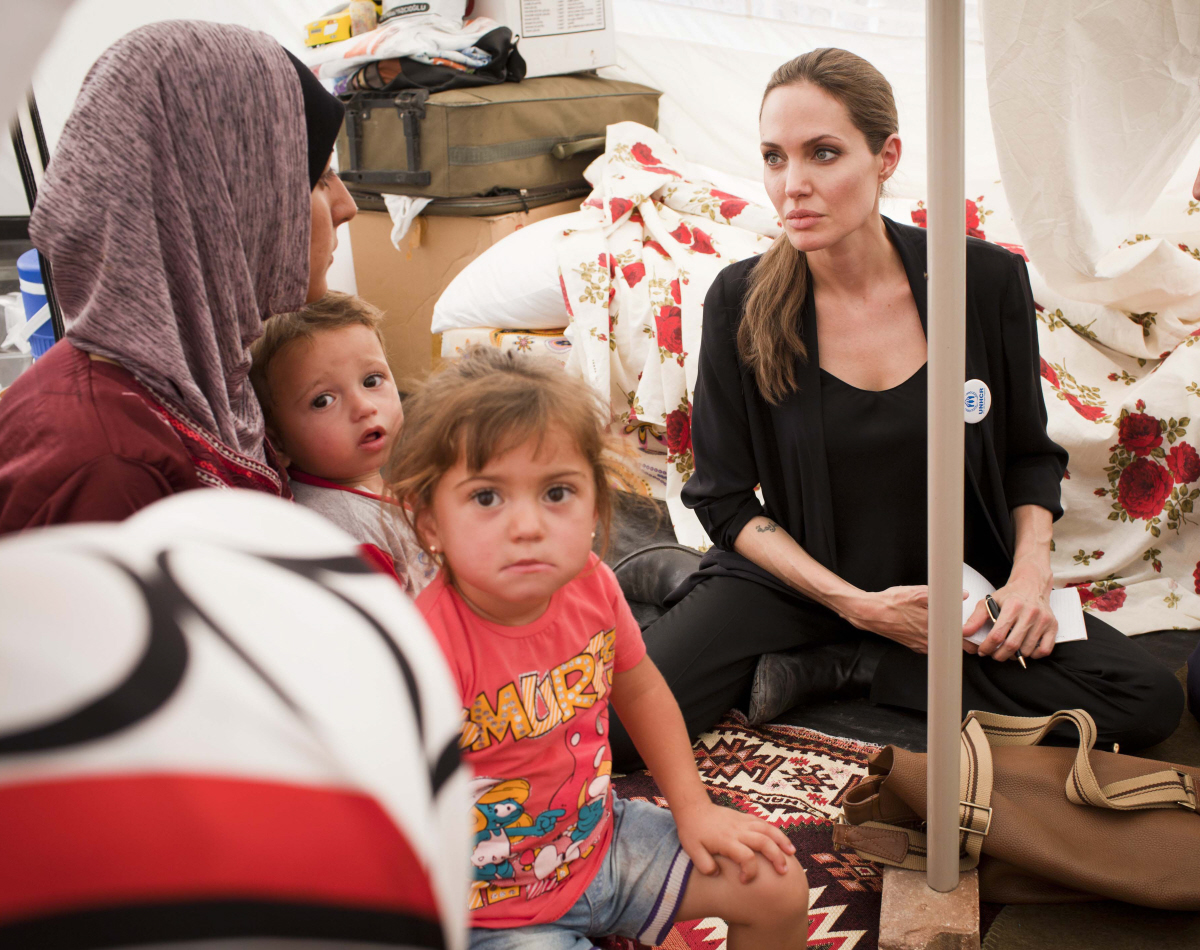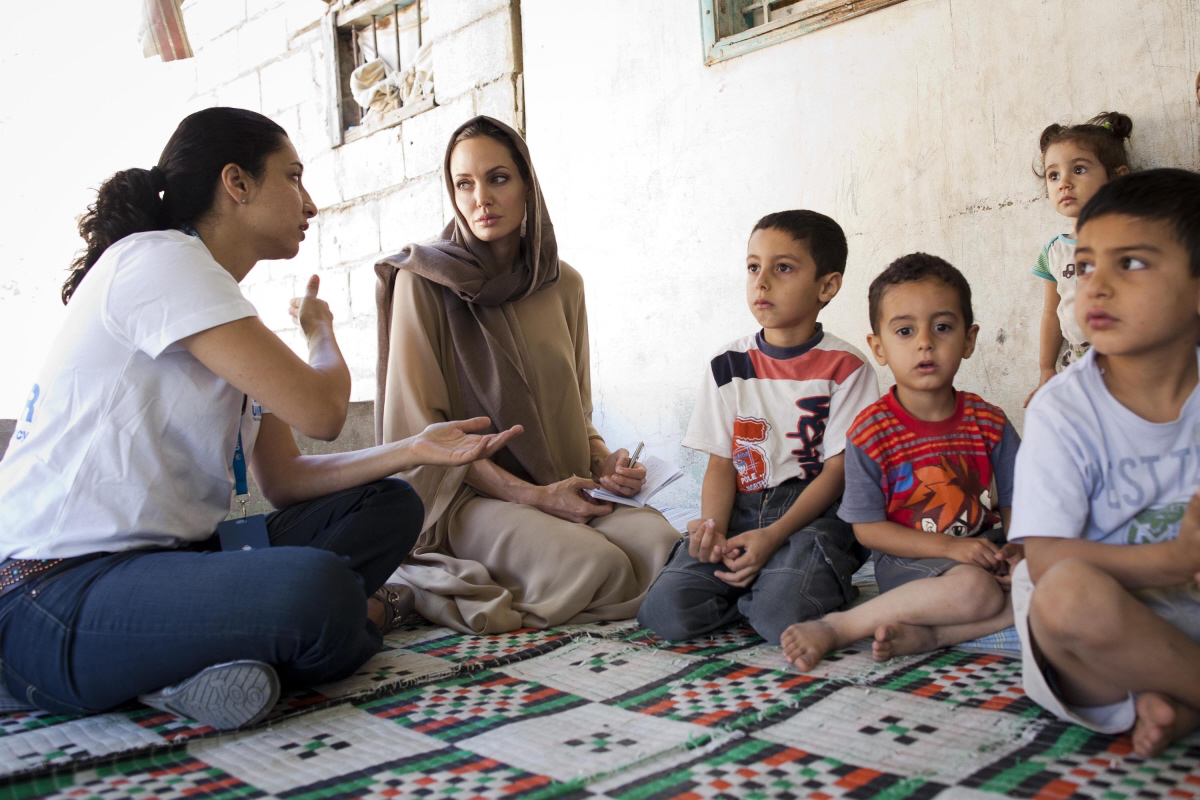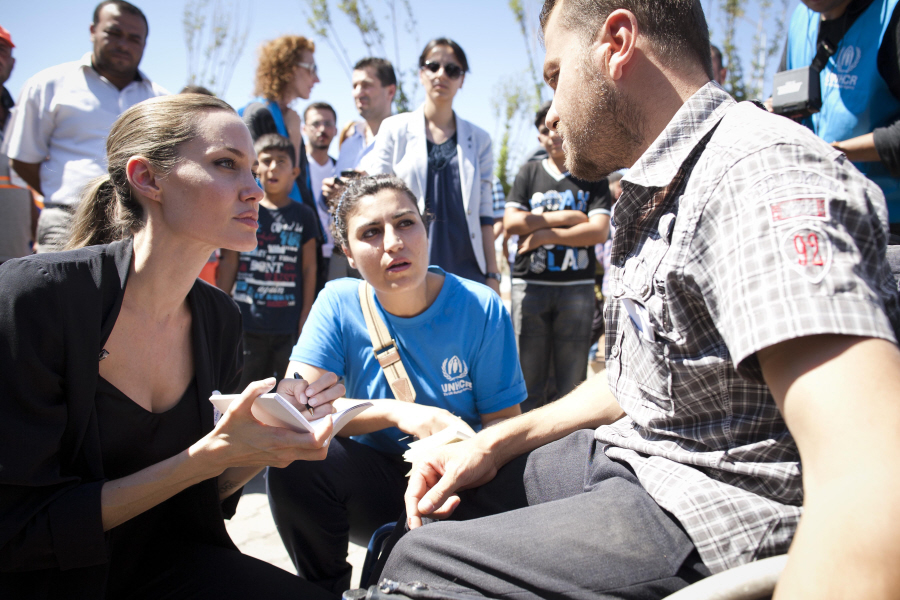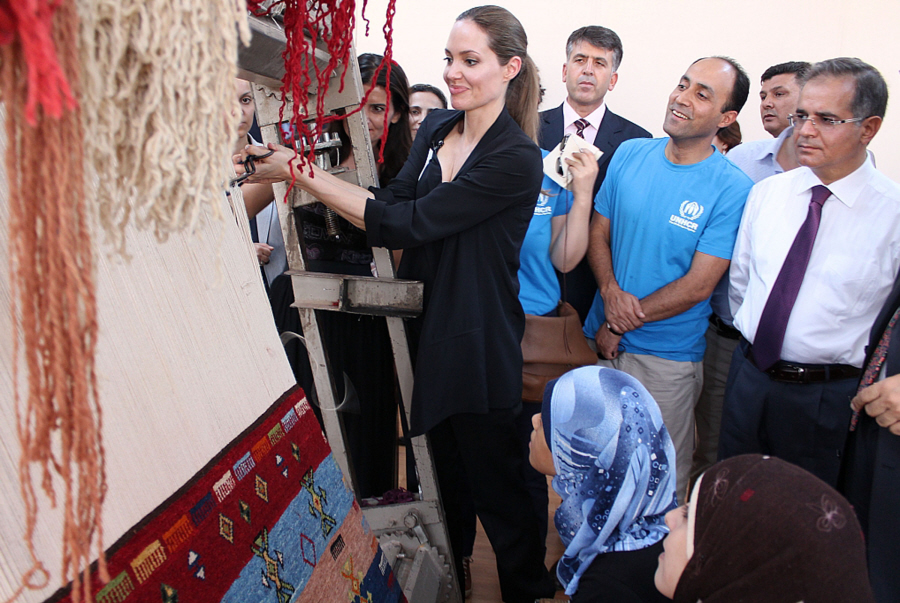 Photos courtesy of WENN.