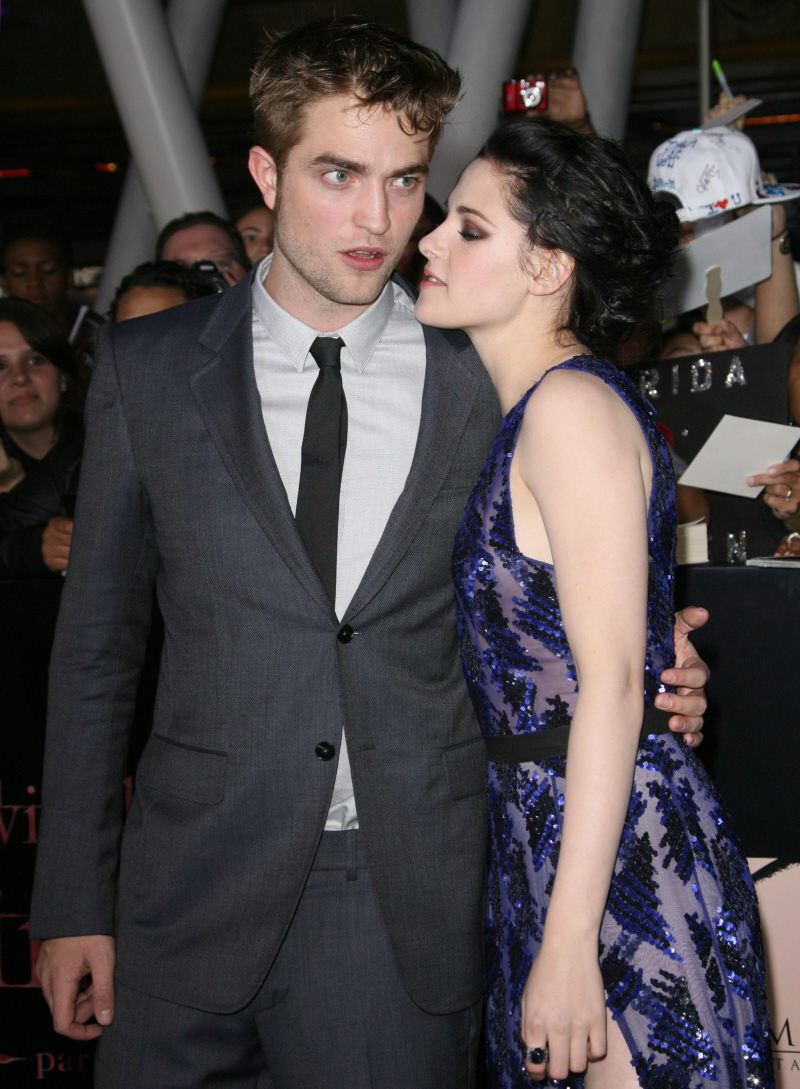 Well, I guess we should cover this. For whatever reason, the past week has been full of nonsensical speculation about whether Robert Pattinson has taken Kristen Stewart back. For the record, I do think it's probably true that Kristen's people have been telling gossip bloggers and media outlets that Kristen and Rob are talking, and Kristen's people might even be saying that they're back together. But wishing doesn't make it so, and despite the wishful thinking, I'm not really seeing any evidence to suggest anything more or less than "Rob dumped Kristen for cheating, and while he's not out to destroy her life, he doesn't want to get back together." Still, let's listen to The Sun try to explain how Robsten IS Unbroken.
TWILIGHT hunk Robert Pattinson and love cheat co-star Kristen Stewart have become an item again — just months after he walked out on her. R-Patz, 26, was last night revealed to have had a heart-to-heart with the tearful Hollywood beauty, 22, and forgiven her "stupid mistake".

A source told how the smitten Brit had set up home with the brunette once more — adding: "They pretty much decided they couldn't live without each other. Kristen poured her heart out to Robert and told him it was a one-off and a mistake."

Betrayed R-Patz quit their Hollywood home in June over snaps of Kristen cheating on him with another Brit — married film director Rupert Sanders, 41. Heartbroken R-Patz went to stay at Reese Witherspoon's California ranch, where Kristen's dad John begged him to patch things up with his daughter.

R-Patz — already shaken by Twilight fans' online vitriol against her — finally relented. Just days ago, Kristen — who wore one of her ex's tops to fly to Toronto, Canada, to plug her new movie On The Road — jetted back to join him at the ranch.

The source confirmed: "Rob sees it as Kristen made a really stupid mistake. After a lot of long tearful talks, they've worked it out. Rob can see how truly sorry Kristen is and has totally forgiven her. They really do love each other."

The pair have now moved into a secluded pad in the same Los Angeles compound where Brad Pitt and Angelina Jolie have a place. Kristen and R-Patz are due to appear on the red carpet together in November for the final Twilight film Breaking Dawn — Part 2. The source said: "For now they are focusing on themselves."
"The same LA compound" as Brangelina would be Los Feliz, correct? And Kristen just bought a home in Malibu, while Rob is said to be selling his LA home. What's interesting is that I'm pretty sure that Kristen traveled from LA to Toronto and then to NYC, where Rob was in LA for the VMAs, and I think he might be in London now, or he might still be in LA. Whatever happened, it didn't happen while they were in the same city, that's what I'm saying. Still, keep hope alive, Twihards. They are Unbroken. The Breaking Dawn II publicity tour will "prove" it, I'm sure. I'm sure there will be lots and lots of body language and intense looks to analyze and while you're analyzing, you can wait in line for tickets to the film. See how that works?
Meanwhile, Kristen gave an interview to MTV about her role in On the Road. I've read some of the spoiler-filled reviews of the film, and I have to think that it kind of sucks for Kristen (a little bit) to have to promote such a "raunchy" or "sexy" film right after The Mini-Coopering Scandal. Apparently, Kristen is playing a pretty sexed-up, no-holds-barred character, and while that will earn the respect of many critics and Hollywood types, it's got to be kind of awkward for Awkward Kristen and Her Twitches of Discomfort. But Kristen says no, it's not awkward:
Director Walter Salles' adaptation of Jack Kerouac's classic novel "On the Road" features no small amount of risk-taking. Kristen Stewart is very much involved in said risks, appearing topless at points in the film. But to hear the "Twilight" star say it, there wasn't as much fear involved with her on-screen nudity as one might expect, largely because of the environment her director created on set.

"It didn't bother me," Stewart told MTV News as the Toronto International Film Festival. "You can do no wrong with [Salles]. He puts so much inside of you. In the four-week rehearsal process, it was okay to ask any question, to bring up any story, to really overanalyze everything and intellectualize everything. Once we got on set, it was so about just breathing and letting it happen. He put so much trust in us," she continued. "So it was like, 'OK, so I have to take my clothes off?' It's so not a big [deal]."
Maybe she's a better actress than we've given her credit for. Maybe she still has a lot of room to grow and mature and maybe she'll end up surprising all of us in the long run. Why not? It could actually happen.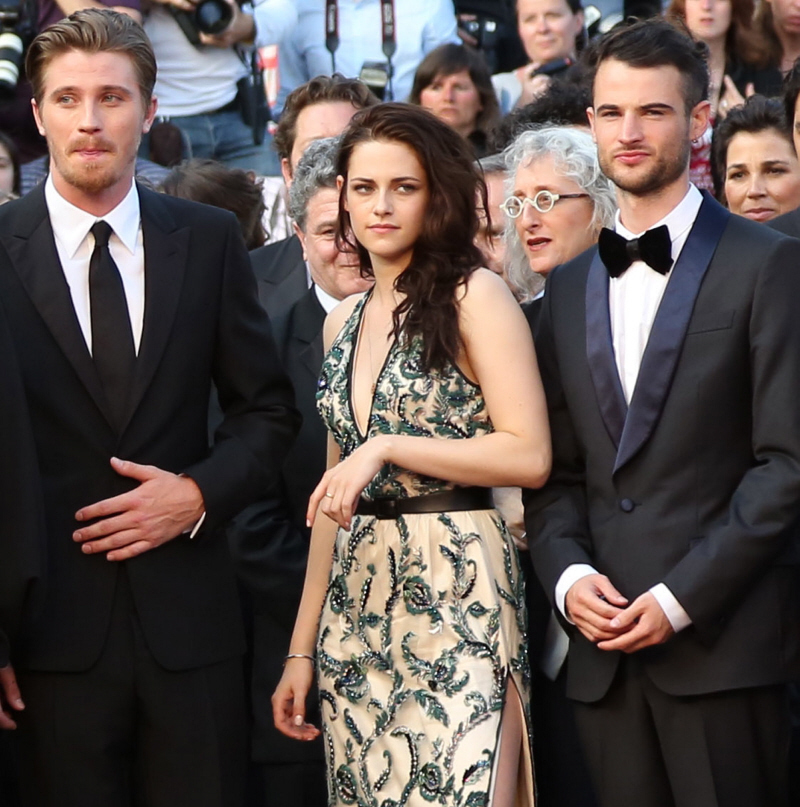 Photos courtesy of WENN.