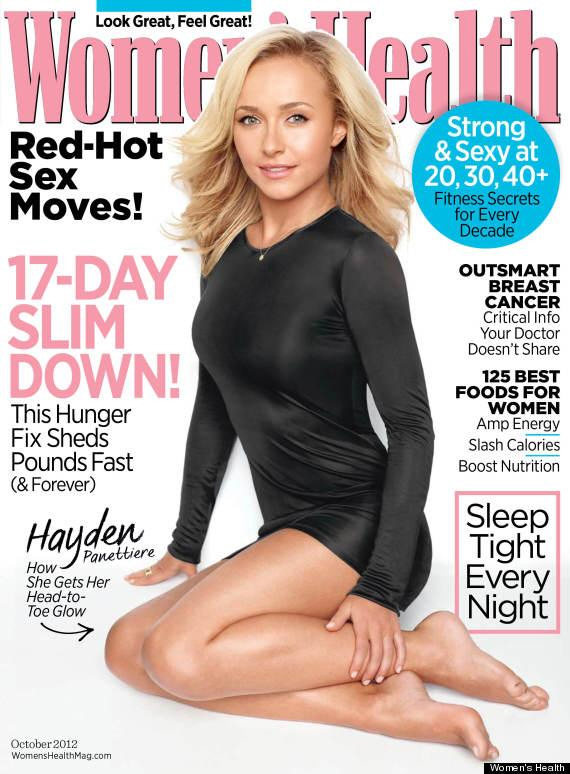 I'm kind of surprised that Hayden Panettiere has managed to find a way to stick around Hollywood, maintaining her name-recognition celebrity status (to a certain degree) while avoiding most major scandal-pitfalls. Like, has Hayden ever been arrested for a DUI? No, she hasn't. But I think she's been arrested while protesting for animal rights. So maybe that's how she's been able to maintain some kind of credibility – she actually cares about stuff other than "being famous for being famous" and "going clubbing with Lindsay Lohan". Anyway, Hayden got herself another TV show – she's costarring in Nashville, opposite Connie Britton, who is the lead of the show. It's a chance for Hayden to shine as supporting character, doing strong dramatic work against one of the finest television actresses out there today. Will she be able to handle it?
So Hayden is on the cover of Women's Health to promote her new show. She ends up talking about body image, diet and exercise, of course. And she claims she got body dysmorphia from a tabloid.
Growing up in the spotlight hasn't always been easy for Hayden Panettiere. When she was just 16 years old, a tabloid magazine published a photo of the Heroes star's backside with the word "cellulite" plastered across the image.

"I was mortified," the Nashville actress, now 23, tells the October issue of Women's Health. "It gave me such body dysmorphia for so long. But I remember reminding myself that beauty is an opinion, not a fact. And it has always made me feel better."

Even so, Panettiere's profession has made the 5-foot-1 actress keenly aware of how her body looks on camera. To stay in shape, Panettiere regularly takes the stairs and often attends Bikram yoga classes. And though she loves eating healthy foods like egg whites and strawberries, the Whaleman Foundation spokeswoman doesn't follow a particular diet. "Eating healthy is a constant battle. I love chips," Panettiere tells the magazine. "I find when I'm overly concerned about what I eat, I stress out my body and put on weight."

Perhaps most importantly, Panettiere says she looks her best when she feels her best.

"People can tell when you're happy with being you and when you're not. It's only cheesy because it's true," she tells Women's Health. "As I've gotten older and grown into my body, I've started realizing that the way you carry yourself and that light coming out of your eyes are the most attractive things about you."
I know what she means, and I am sympathetic (I have cellulite… as do most women). But I feel like she's being kind of ditzy about it, like "I got body dysmorphia from seeing my body criticized in a magazine once!" She might have actually had a body dysmorphic disorder, but I think it's disingenuous for her to say that she had the disorder ("for so long") because of one tabloid's awful criticism once. It's a serious issue, and I think Hayden is using "body dysmorphia" when she means "I felt really bad about myself and it gave me a complex about my legs and I dealt with it over time, and body-snarking sucks."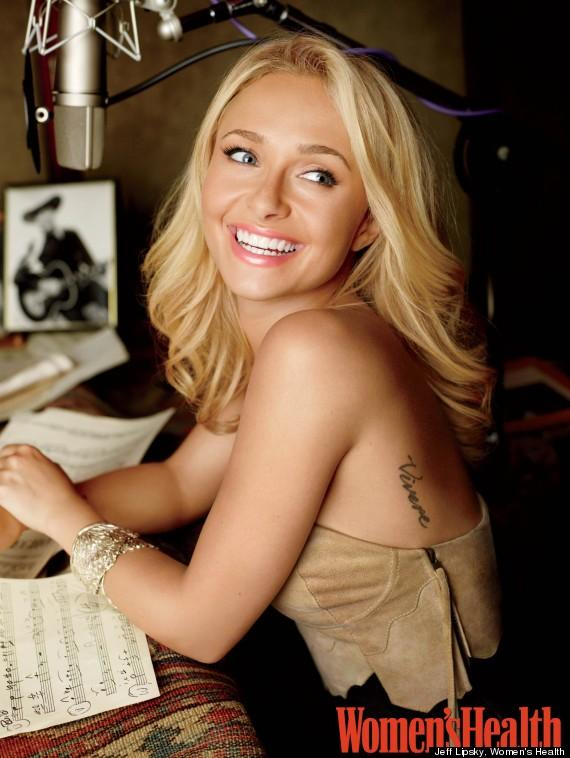 Photos courtesy of Women's Health.