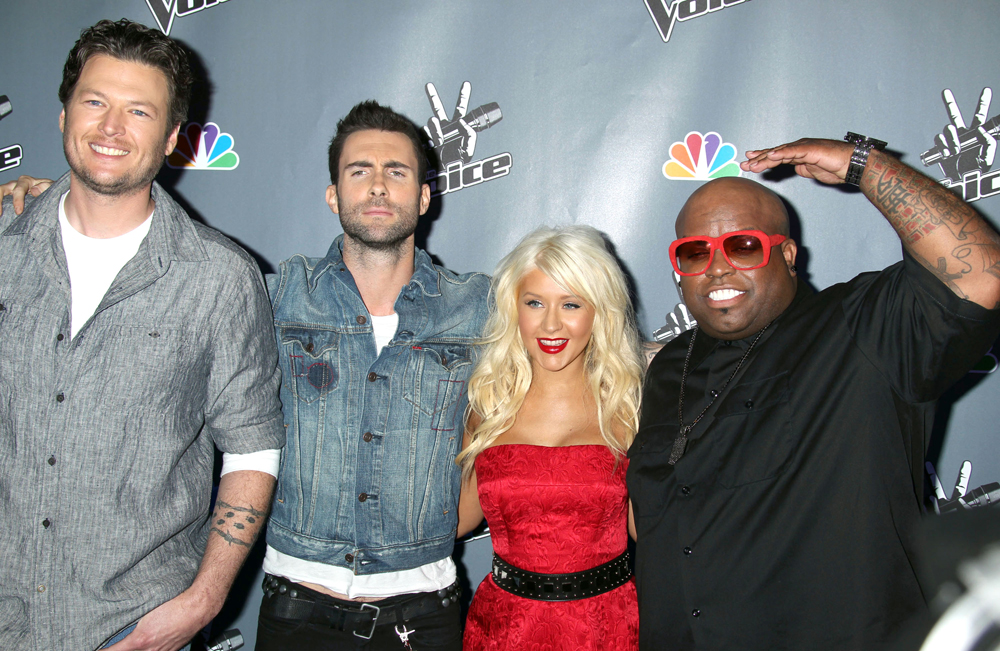 For about a year now, there have been buzzings that the producers of NBC's "The Voice" were looking to replace Christina Aguilera — although to be fair, it always seems like we hear these stories about the women on musical competition judging panels (think Jennifer Lopez) and never the men. The dudes are just trying to get along, right? Meanwhile, the chicks are presented as "divas," but I think we all know that Adam Levine qualifies under his own brand of diva–douche extraordinaire too.
Not that I'm an expert on this show by any means. As CB has stated before, none of us have really watched "The Voice" except for a few moments while channel surfing, so it's not like our views hold much sway here. However, there have been a number of reports which make it clear that Christina and Adam have regularly clashed on air and (especially) behind the scenes with Adam calling Christina all manner of derogatory terms; and Christina has been "appalled" at his treatment of her while looking like "the golden boy of the show." For his part, Cee-Lo Green was said to be uncomfortable and worried about the future of a judging panel where two members can't get along for even a moment. Now it seems that both Christina and Cee-Lo are leaving the show after the third season (which has just started), and they will be replaced by … Shakira and Usher?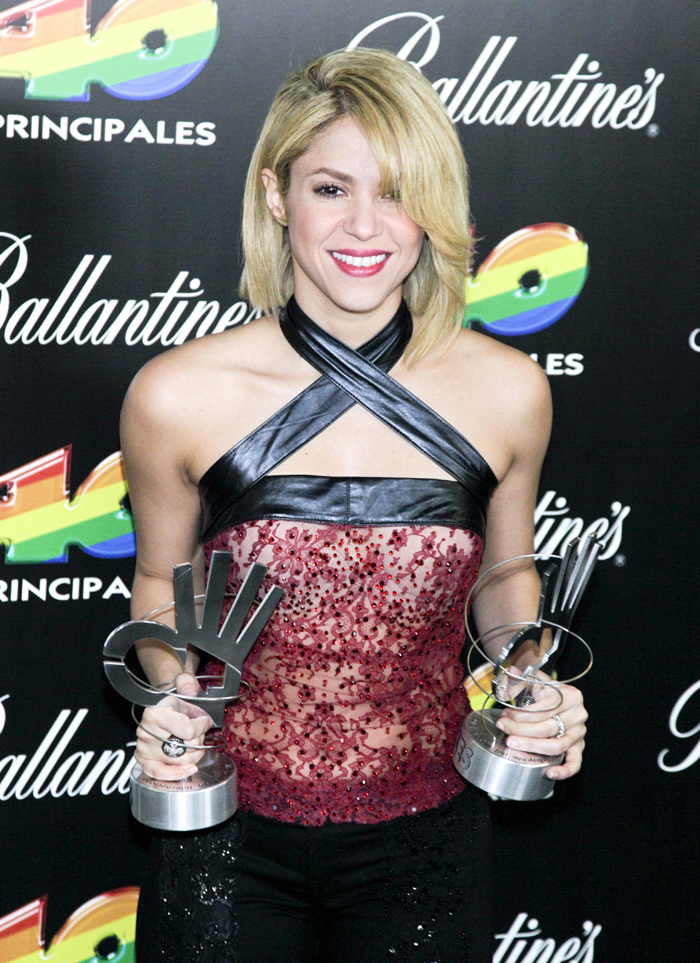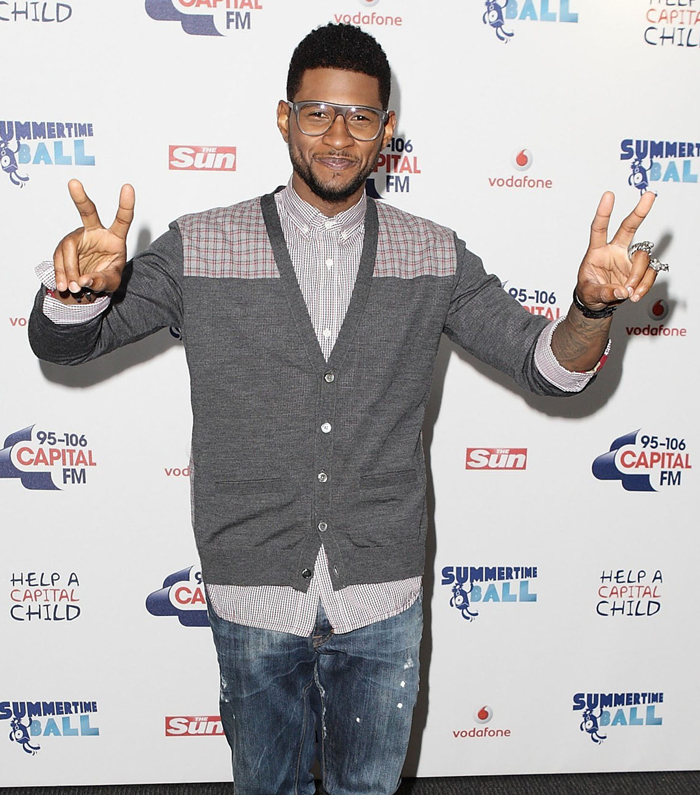 Two very accomplished artists will be taking over Christina Aguilera and Cee-Lo Green's fancy red chairs on The Voice during its fourth season.

A source tells Us Weekly Shakira and Usher are set to replace Aguilera and Green, who have each coached teams on the show — alongside fellow mentors Adam Levine and Blake Shelton — for the past two seasons. (The show's third season has just gotten underway on NBC.)

Earlier this month, Aguilera opened up to Ryan Seacrest on his KIIS-FM radio show about her stint on the hit singing competition, admitting she once viewed her job as a coach on The Voice "kind of like a side project."

"[I thought], 'It'll keep me close to my son [Max, 4] in L.A. I don't have to travel," the five-time Grammy Award winner said. "Then it kind of took off, and there goes my free time!"

The Voice source tells Us that Aguilera will use her break from the program to focus on tours and promotional duties surrounding the release of her new album, Lotus; Green is currently working with NBC on a new show of his own.

Both Shelton and Levine are set to return for Season 4.
[From Us Weekly]
Perhaps this change was inevitable, but I can't claim to have strong feelings about it one way or another because (like I said already) I've never watched the show. From the tone of the story, it sounds like Cee-Lo Green wanted to resign from the panel so that he could move on and pursue his own show. Likewise, Christina is releasing her new album soon as well, and she may have seen fit to leave the show on her own terms as well. From the sound of her underwhelming new single, Xtina doesn't quite have the running start that JLo had when leaving "Idol." I predict she'll be back on "The Voice" in a few seasons, if they'll have each other.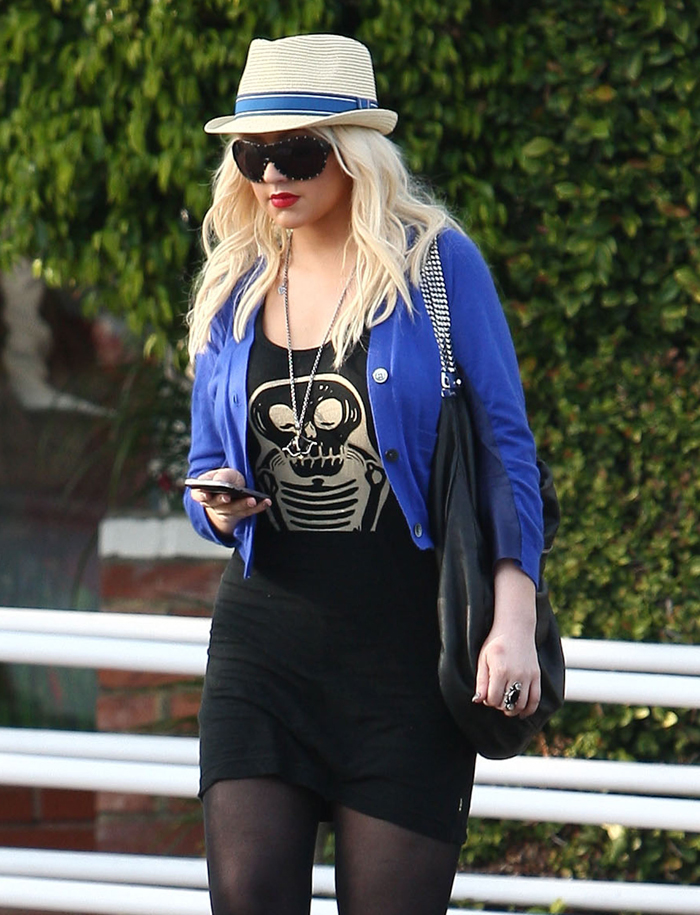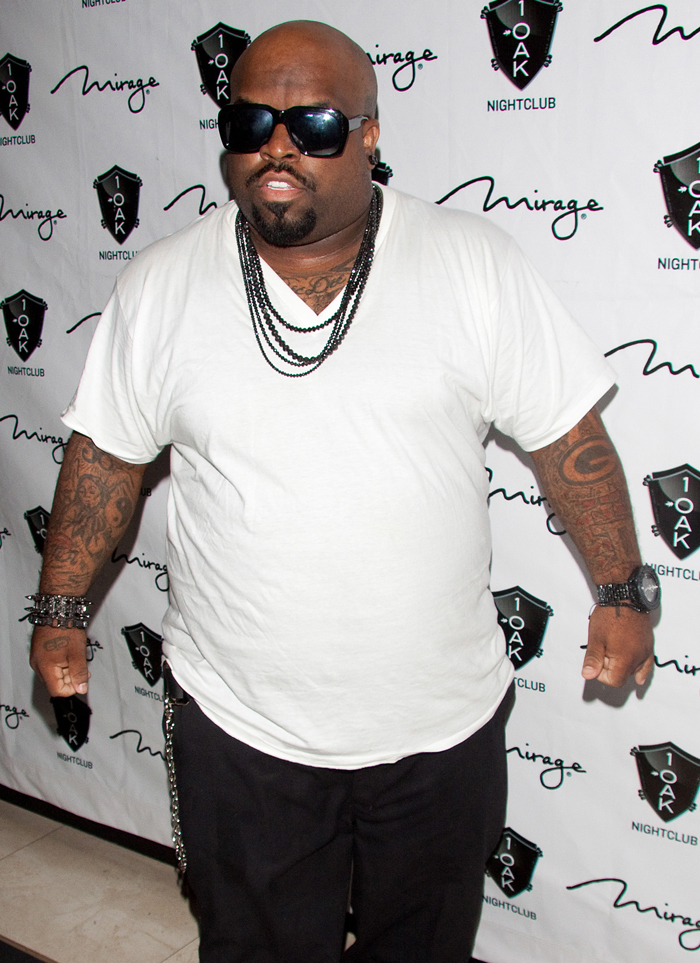 Photos courtesy of Fame/Flynet