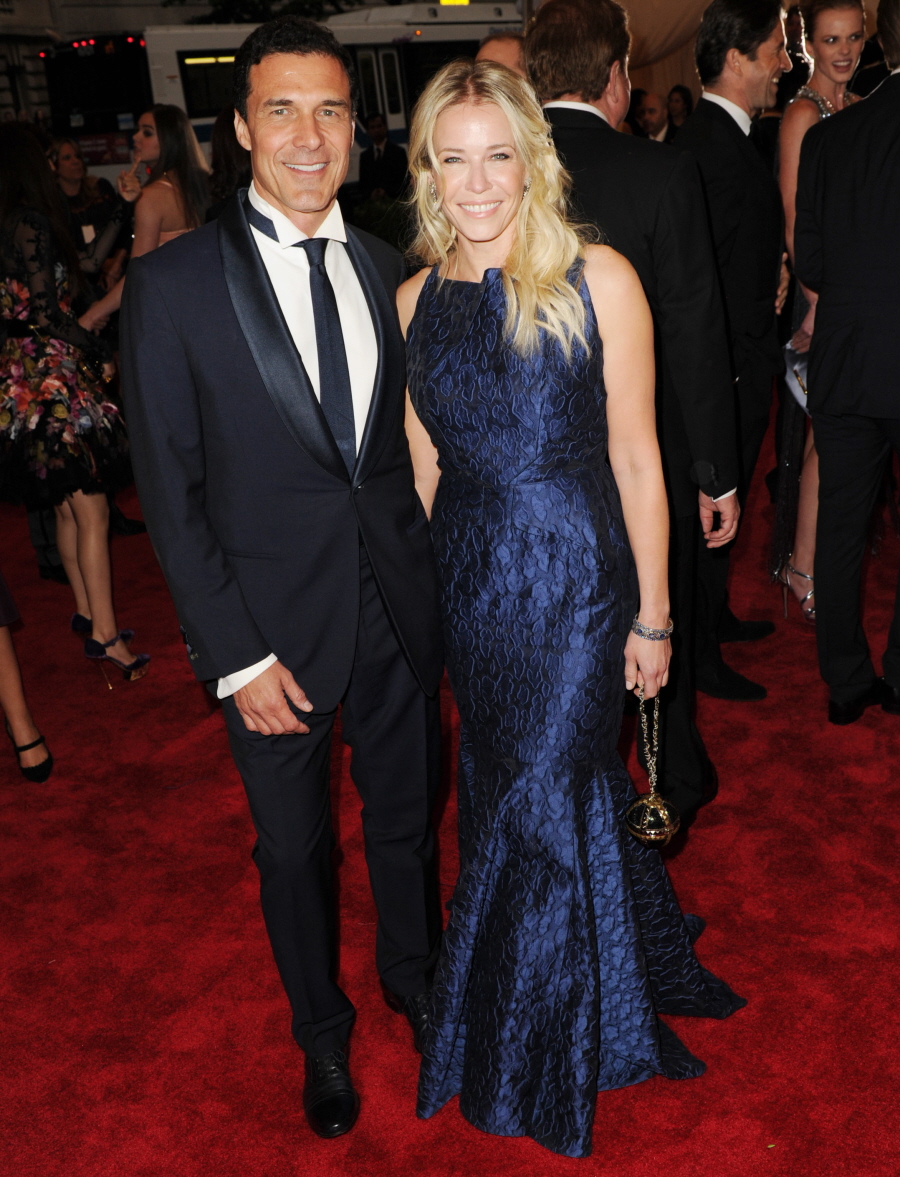 I know, it's not like so many of you cared about this story to begin with, but I have an update on the whole "Is Pippa Middleton's ass of lies trying to steal Chelsea Handler's boyfriend?" situation. The update is two-fold: one, Chelsea (or her people) confirmed to Page Six this morning that Chelsea and Andre Balazs are OVER, which means that when Andre and Pippa Middleton were spending all of that time together a few weeks ago, it was actually ON. Like, Pippa and Andre might have been hooking up or dating or something. Anyway, here's Page Six's Chelsea story. I rolled my eyes a few times:
Chelsea Handler — who's known for writing about her drunken sexual exploits in best sellers including "My Horizontal Life: A Collection of One-Night Stands" — will riff on the kinky "Fifty Shades of Grey" phenomenon with her latest, which we hear is called "50 Shades of Chartreuse: This Time It's Personal."

Sources tell Page Six the "Chelsea Lately" host signed a seven-figure deal for the book with a title poking fun at the E L James trilogy, at the same time she's upgrading her studio for her E! show by moving into Universal's digs for the failed "The Tonight Show With Conan O'Brien" experiment.

Handler's currently single, we're told, after splitting with high-flying hotelier André Balazs. But it's unclear whether her new book will catalog their on/off relationship.

The tome's scheduled to hit bookshelves in October 2013. Handler's rep declined to comment on the deal with Grand Central Publishing.

Handler's also written the boozy books "Are You There Vodka? It's Me, Chelsea" and "Chelsea Chelsea Bang Bang." A watered-down TV series based on "Vodka," called "Are You There, Chelsea?" was canceled in May. Handler said, "I can't just throw my name on something and hope everybody gets it."

Meanwhile, Handler's moving her "Lately" studio to better and larger digs on the Universal lot, and will broadcast her first show from the revamped studio Oct. 15.

The new studio, part of a $25 million deal signed in November to extend "Chelsea Lately" on E! until 2014, will hold about 250 audience members, up from 75 at the previous studio, and house an adjoining space to film other Handler projects.

While Handler handles business, Balazs was heavily on the prowl in New York City last week during Fashion Week. At the opening of Chez André, André Saraiva's pop-up club in the Standard East Village, Balazs was spotted "flirting with every girl in the room," says a spy. "He was dancing with all the women and lost his balance and fell into another girl, at one point, who had to prop him up."
I've heard a lot of gossip about Chelsea and Andre's on-and-off relationship over the past few years, and from what I can see, they were both utter messes when they together. And Chelsea really, really loved being Andre's girlfriend, she loved the status and legitimacy it gave her. So… I've got to wonder what happened there. I'm sure it was something fascinating, no joke.
As for Chelsea's book plans… whatever. I think it's kind of gross and weird that this '50 Shades' crap is "inspiring" so many knockoffs and cross-promotional gear, and by "parodying" the 50 Shades franchise, Chelsea just seems cheap, like she's going for low-hanging fruit, you know? But what else would we expect from a 37-year-old (LOL) party girl?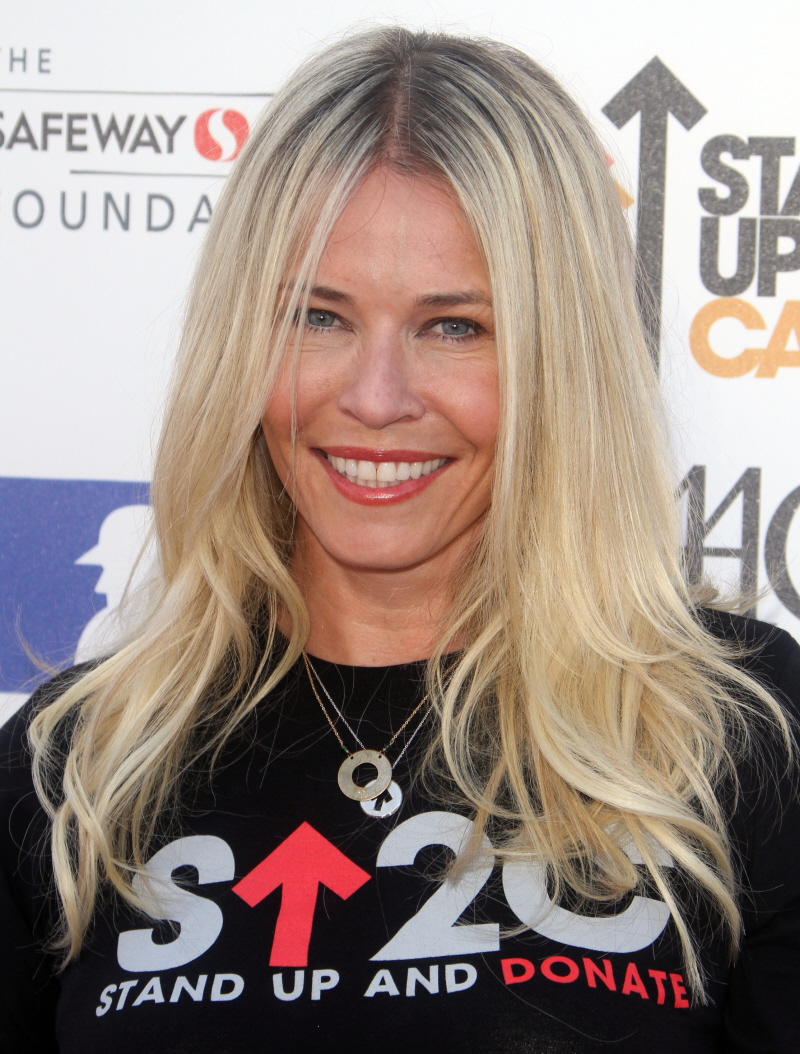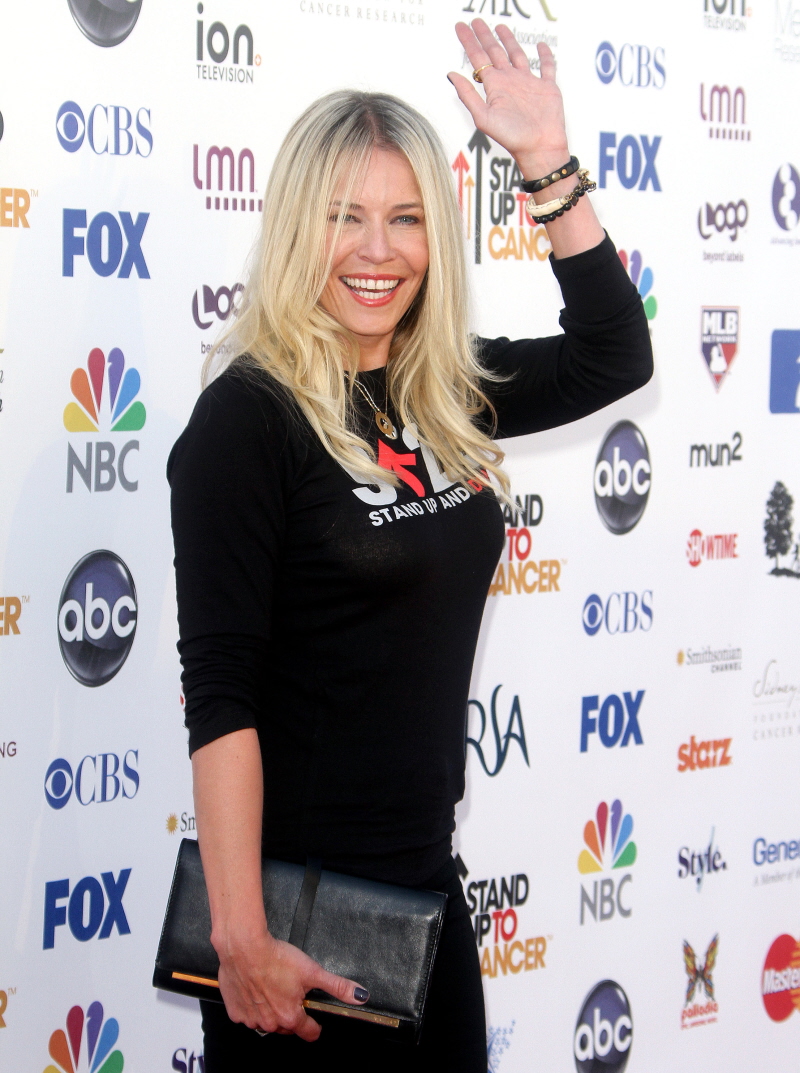 Photos courtesy of Fame/Flynet.