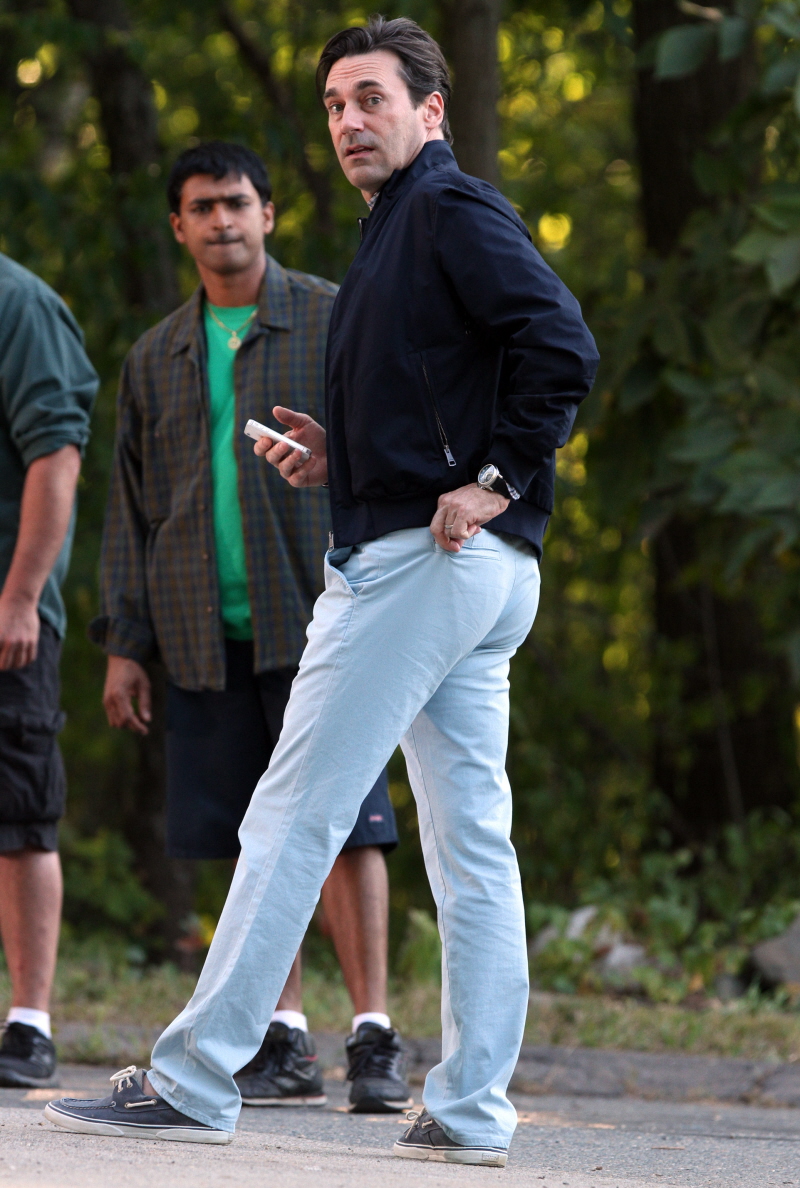 Two weekends ago, The Hamm Dong came out to play in NYC. Dlisted had the glorious photos of Jon Hamm going commando, let his junk fly freely in a loose pair of chinos. You could pretty much make out every detail of The Hamm Dong. It was amazing. Of course, we already knew The Hamm Dong comes out occasionally – I suspect that Jon Hamm is so well-endowed that underwear can simply be uncomfortable for him.
Anyway, these are new photos of Jon on the Massachusetts set of his newest film, Clear History. As you can see, The Hamm Dong has been contained. I'm assuming that Enquirer story from years ago was dead-on: that the costume department DEMANDS that Jon Hamm wear underwear, lest his thunder take over every film and television production he's involved with. But! The Hamm still gave us a nice butt shot. He has kind of big butt for a dude, right? I suspect that his ass isn't flabby, though. I suspect that he's all muscle. I dated a dude with a big butt like that – the dude was a swimmer and it was ALL muscle.
As for the film, Clear History. Apparently it's an "improv comedy". Jon stars with Larry David, Michael Keaton (!!), Danny McBride, Bill Hader, Eva Mendes (?), Kate Hudson and more. You can read more about the film here. From the description, I think The Hamm is probably playing Larry David's ex-boss.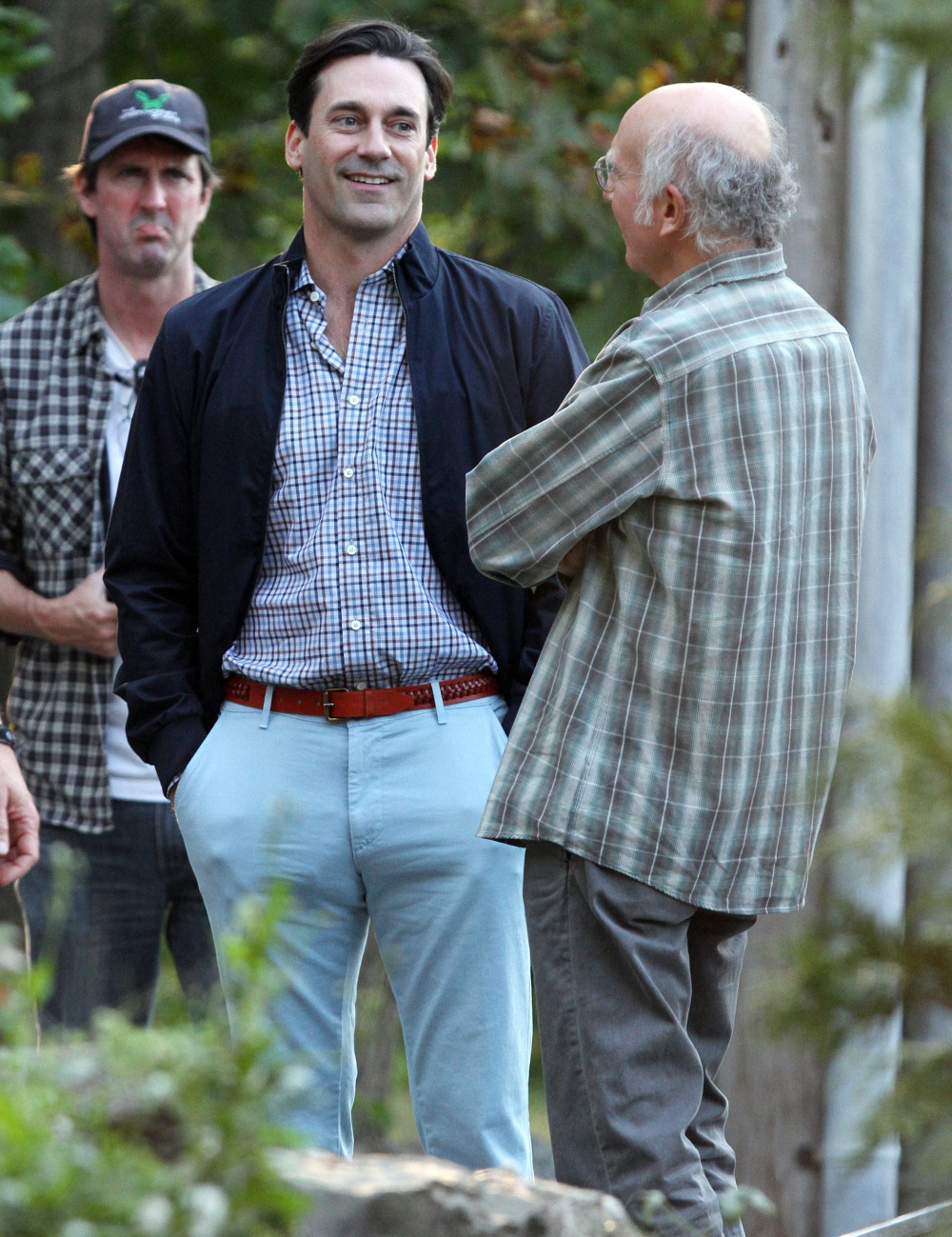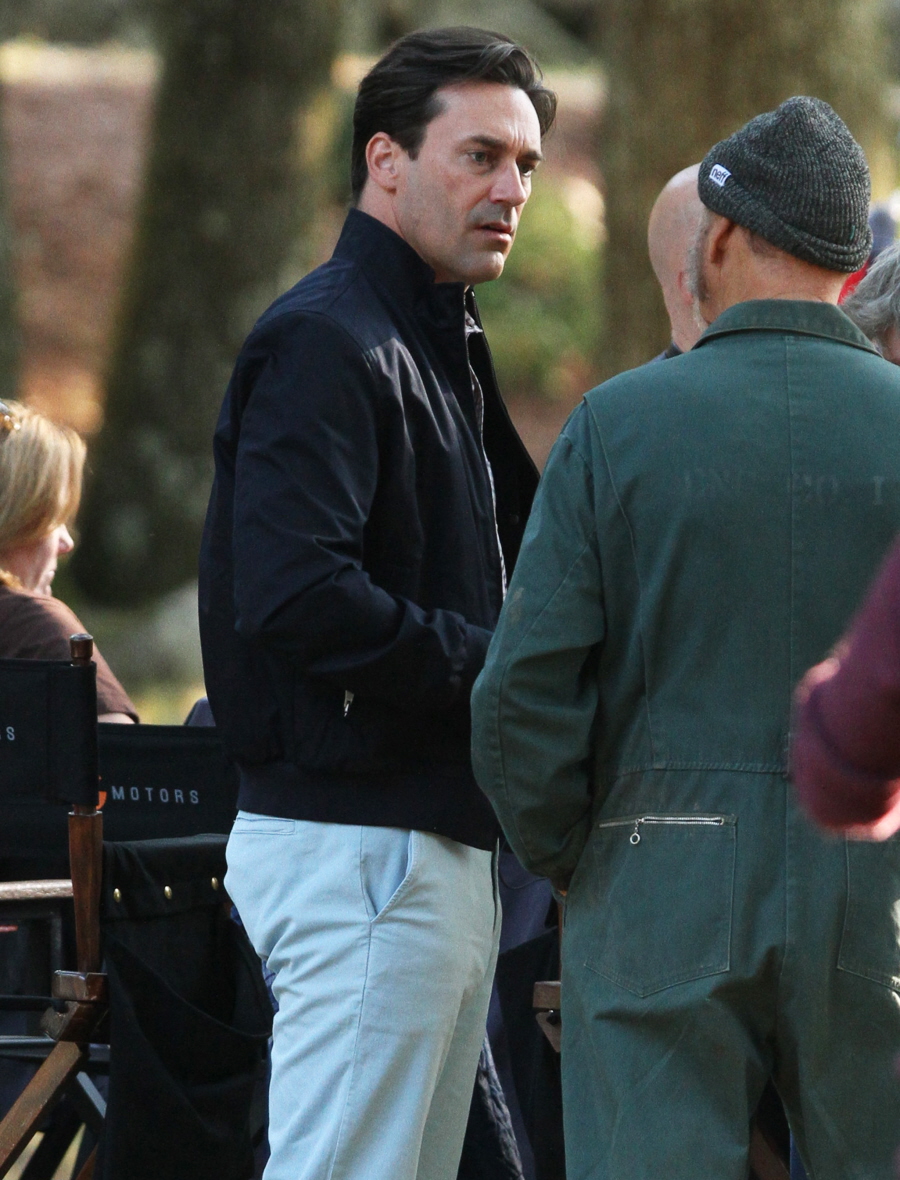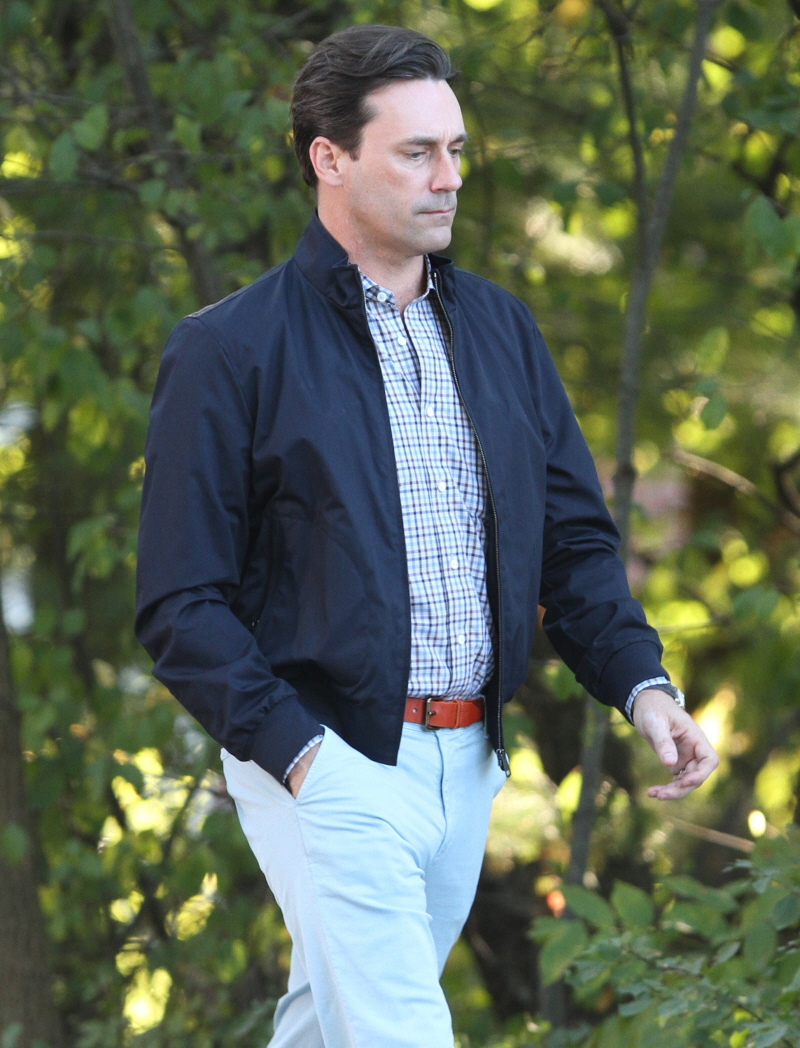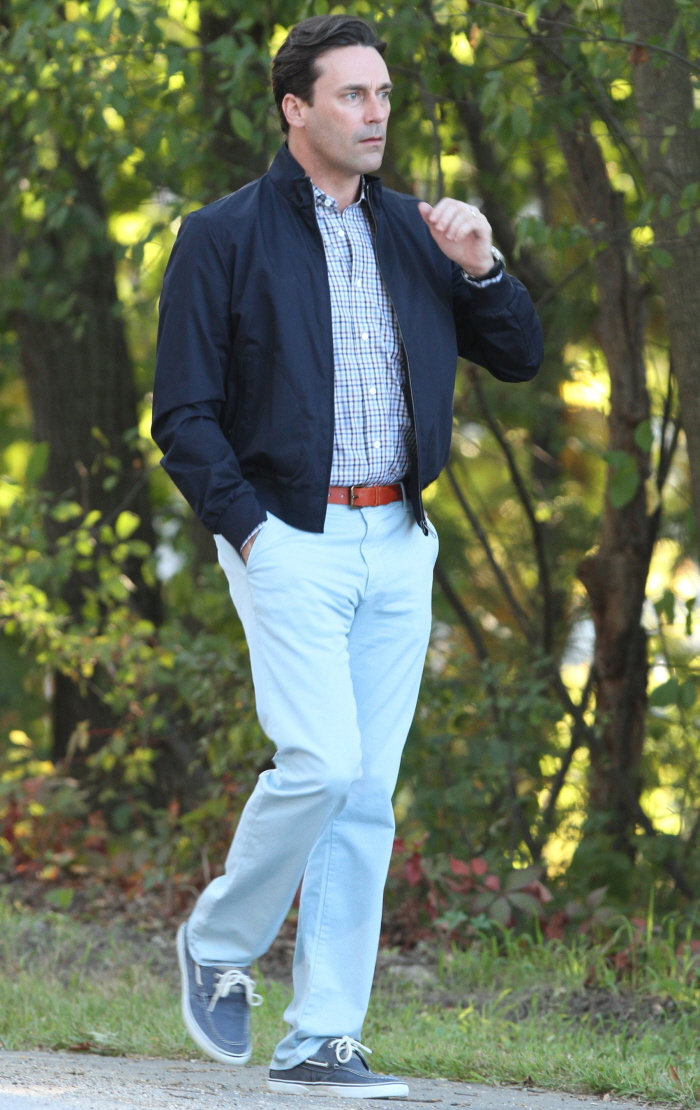 Photos courtesy of Fame/Flynet.