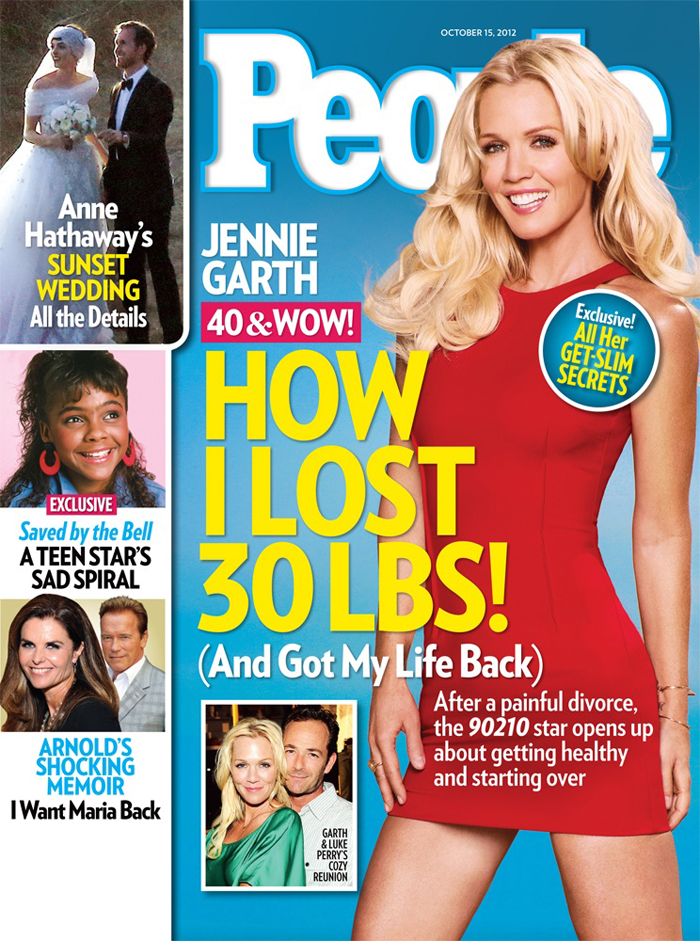 We've already talked a few times about Jennie Garth's weight loss and hot body transformation since her split with Peter "Carlisle Cullen" Facinelli. Now Jennie's celebrating her body transformation in a big way by taking the cover of People with a discussion of how she's lost 30 pounds. Obviously, Jennie was never a "heavy" woman to begin with, but I guess she had some extra padding that she wanted to get rid of. I guess she figured as long as she was going through a major life change, why not go through a positive change as well? She talks about it in a very healthy way too, as if the extra pounds were directly associated with the negativity surrounding the end of her decade-long marriage, which makes sense if she was a stress eater when Peter started to pull away. In other words, Jennie lost the (presumably) bad man and lost some unhealthy habits as well. She looks fabulous for sure, and here's a preview of People's article:
This year has been one of major change for Jennie Garth — and not all of it was easy.

The sad reality that her 11-year marriage to actor Peter Facinelli was ending, combined with hitting the milestone age of 40, sparked the former Beverly Hills, 90210 star to revamp her life.

In PEOPLE's new cover story, a candid Garth says, "[2012] has been a bit of a rebirth for me as a person by shedding that negative space and all the pain associated with that time."

In addition to moving on with her life as a mom to the three daughters she has with Facinelli, Garth began to focus once again on her career, including the popular Old Navy television commercial that reunited her with former 90210 costars Luke Perry and Jason Priestley.

Garth, decided to "focus on taking better care of myself," she says, by shedding what she calls "30 lbs. of dead weight."

By losing the weight, Garth says she also rid herself of the negative forces that once weighed her down.

"It definitely feels like a great time in my life," says Garth, who is confident that she will find love again. "Even through the ups and downs, I'm happy. I'm thankful to be alive."
[From People]
The cover does look a bit Photoshopped, but all magazine covers are like that, and I think the majority of the airbrushing was cosmetic rather than body-focused, if that makes sense. We'd all like to hope that Peter sees this cover and regrets his decision, but he's probably already moved onto another hot piece, and Jennie doesn't need him anyway.
Here's how Jennie looked yesterday at the premiere of Kingdom Come. I think she looks pretty damn good (aside from the styling issues associated with the peach dress), but she definitely doesn't need to lose any more weight.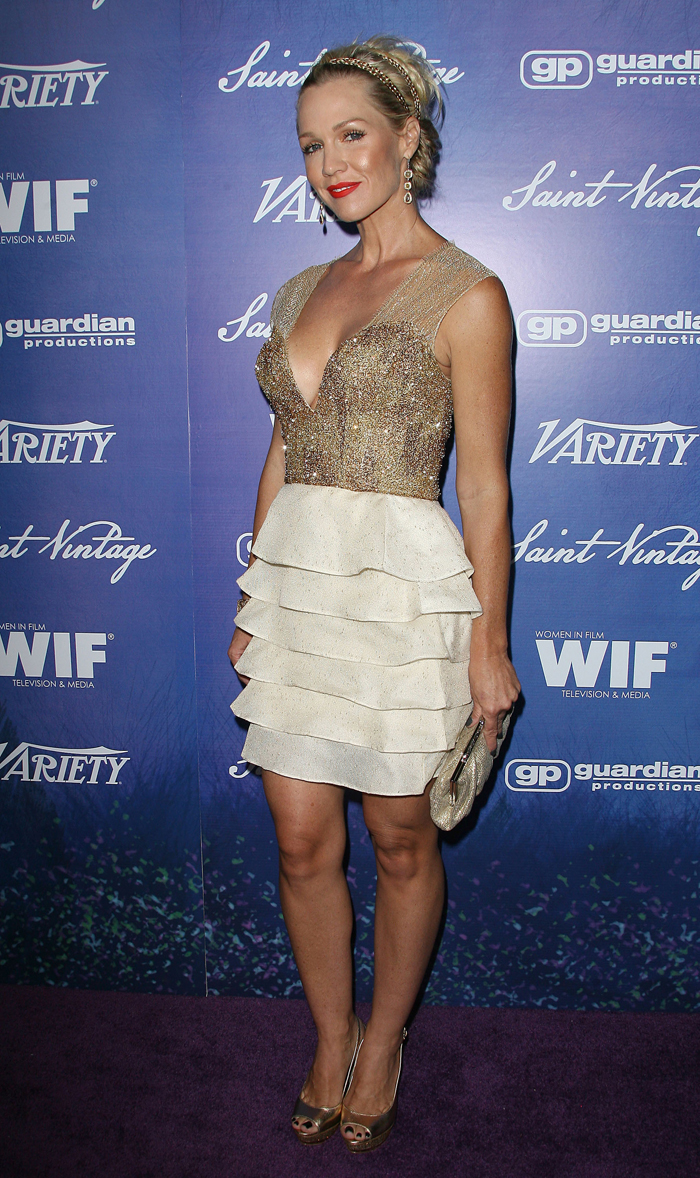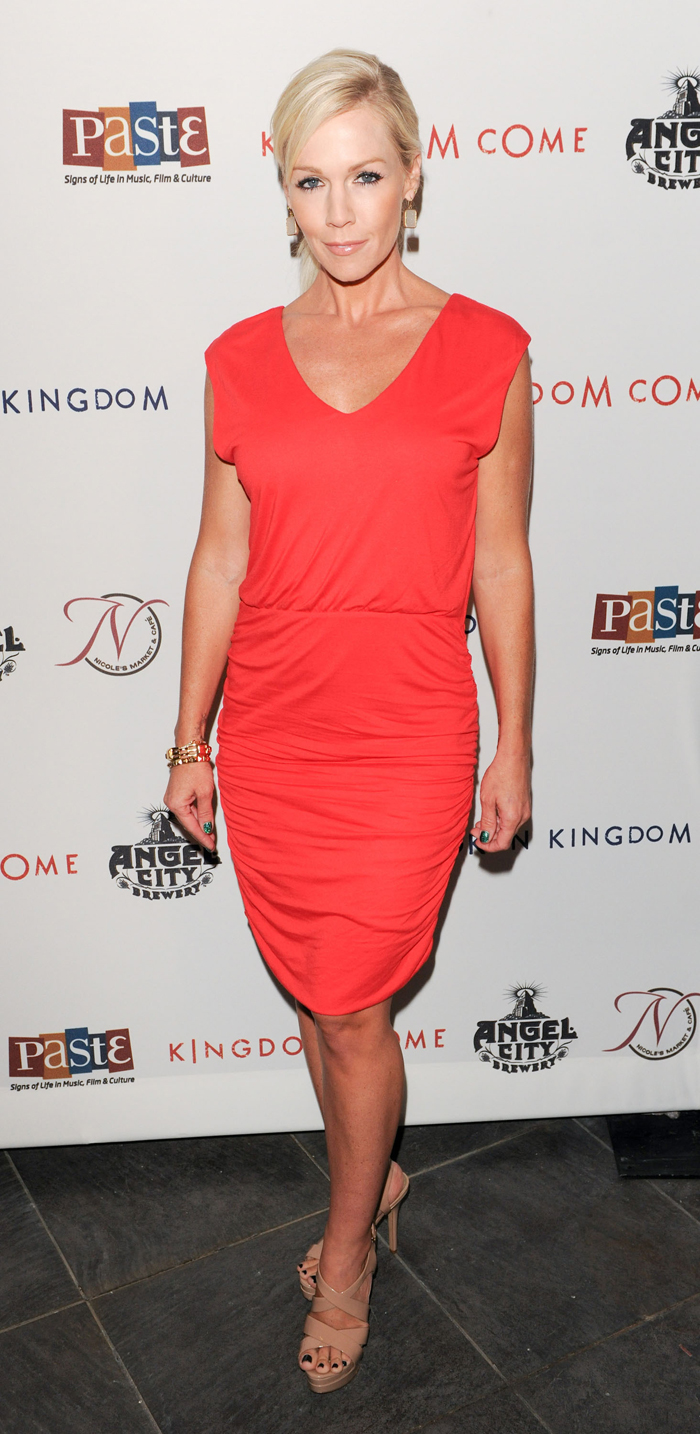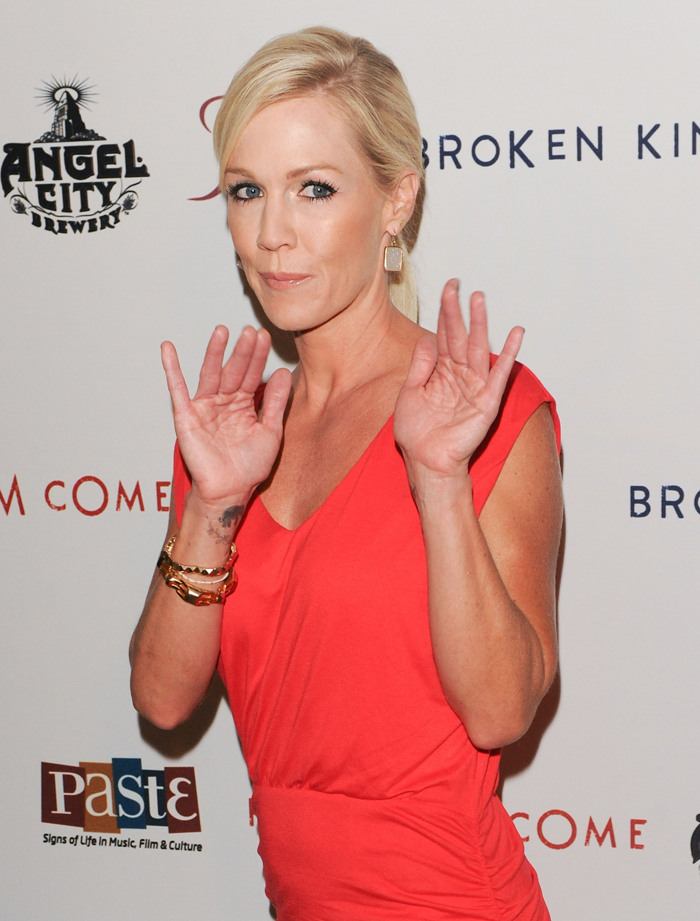 Jennie Garth shown at Variety's pre-Emmy party on 9/21 and at the Kingdom Come premiere on 10/2; photos courtesy of People and WENN