Sean Bean looked wasted, bloody & smug in London: would you hit it?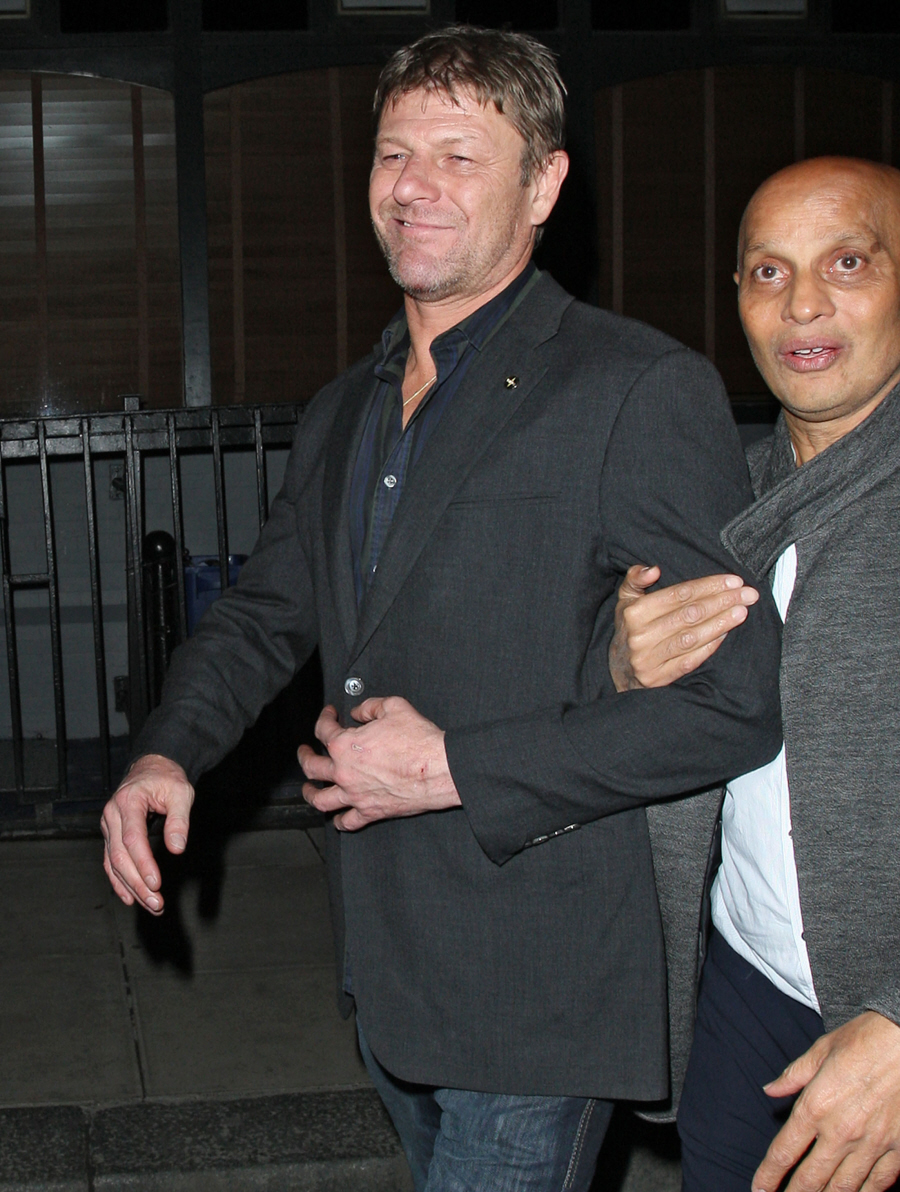 I used to love Sean Bean. I used to get hot for Sean Bean. Even when he looked rough and tumble, I still wanted to take a tumble with him. But over the past few years… I have to say no. No, I would not hit it. I don't care if he's tall and still kind of dirty-sexy and he has an accent. I think Sean might be kind of douchey, rather violent (he might even be a wife-beater), and I'm pretty sure he's an alcoholic.
These are photos of Sean leaving the Groucho Club last night in London. Note the bloody hand. WENN says that Sean was bloody because he got into a scuffle with the pavement – he fell down as he was coming out of the bar, maybe. But The Mail assumed that Sean actually got into a scuffle with someone IN the bar, and that's why Sean was speaking to a police officer outside (and also why his friend seems to be leading him away).
Earlier this year he was pictured arriving home with a bloodied hand, and it seems that Sean Bean has found himself in the same painful situation. The 53-year-old actor was spotted leaving the nightclub Groucho on Wednesday night sporting a grazed hand and chin.

It's thought that Bean had maybe tripped over and injured himself, but he was also seen talking with the Police meaning the accident could have involved someone else too. Wearing a black blazer and dark blue jeans, Bean looked a little worse for wear as he was led out of the celebrity hotspot by a male companion. They were seen talking to the police officer where Bean sported a red graze on his nose.

The Lord of the Rings star then made his way to a car where he clambered inside and proceeded to laugh about the incident. Smiling to himself in the backseat, Bean was seen holding out his hands, which revealed that his right wrist had been bleeding and had a nasty-looking graze on it.

The father-of-three is thought to have spent the evening in Groucho with his girlfriend Victoria Golembiovskaya. A woman looking very much like the Russian brunette was seen leaving the club also and got into a waiting vehicle.

However, she was not sporting any injuries and instead looked rather glamorous and had a huge smile on her face. The actor began dating Golembiovskaya after meeting her at a party for his latest film, Soldiers Of Fortune.

The new romance came just four months after Bean was arrested and fingerprinted over claims of abusive phone calls and text messages sent to his last wife, Georgina Sutcliffe. The charges were later dropped and Bean was back to work, but it hasn't exactly been an easy year for the star. When he was pictured arriving back at his home in May carrying a six-pack of beer, Bean looked dishevelled and unshaven, and was clearly going through a rough time.
You know what's awful? This is the kind of guy I tend to go for. I know, I know. It's a good thing I'm not married, right? At least I know myself that well – I might go to bed with these types of douches, but I will not marry them. Anyway… for those of you who find Sean Bean attractive in a general sense, would your loins be able to overpower your brain? Would you end up going home with this dude?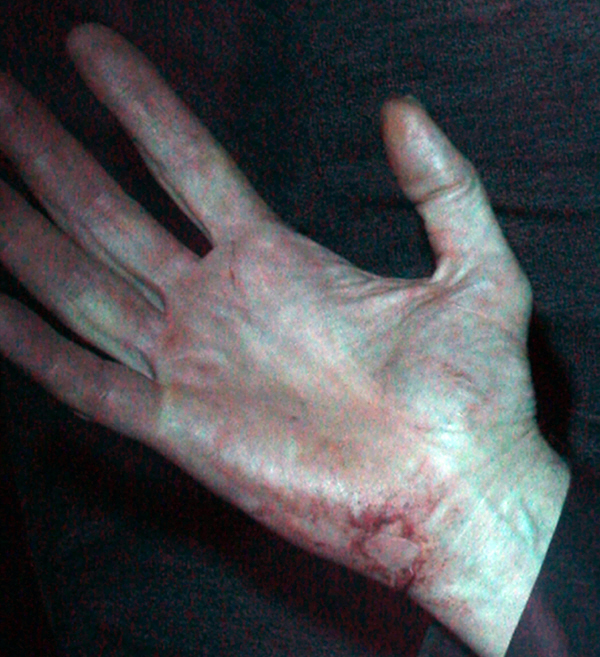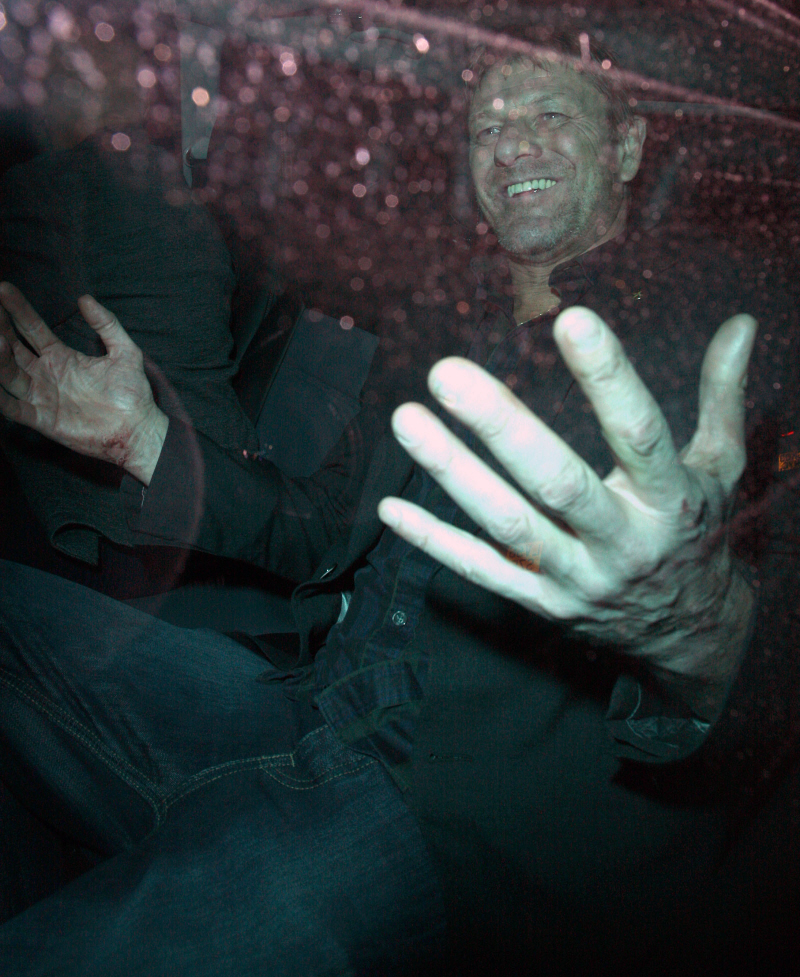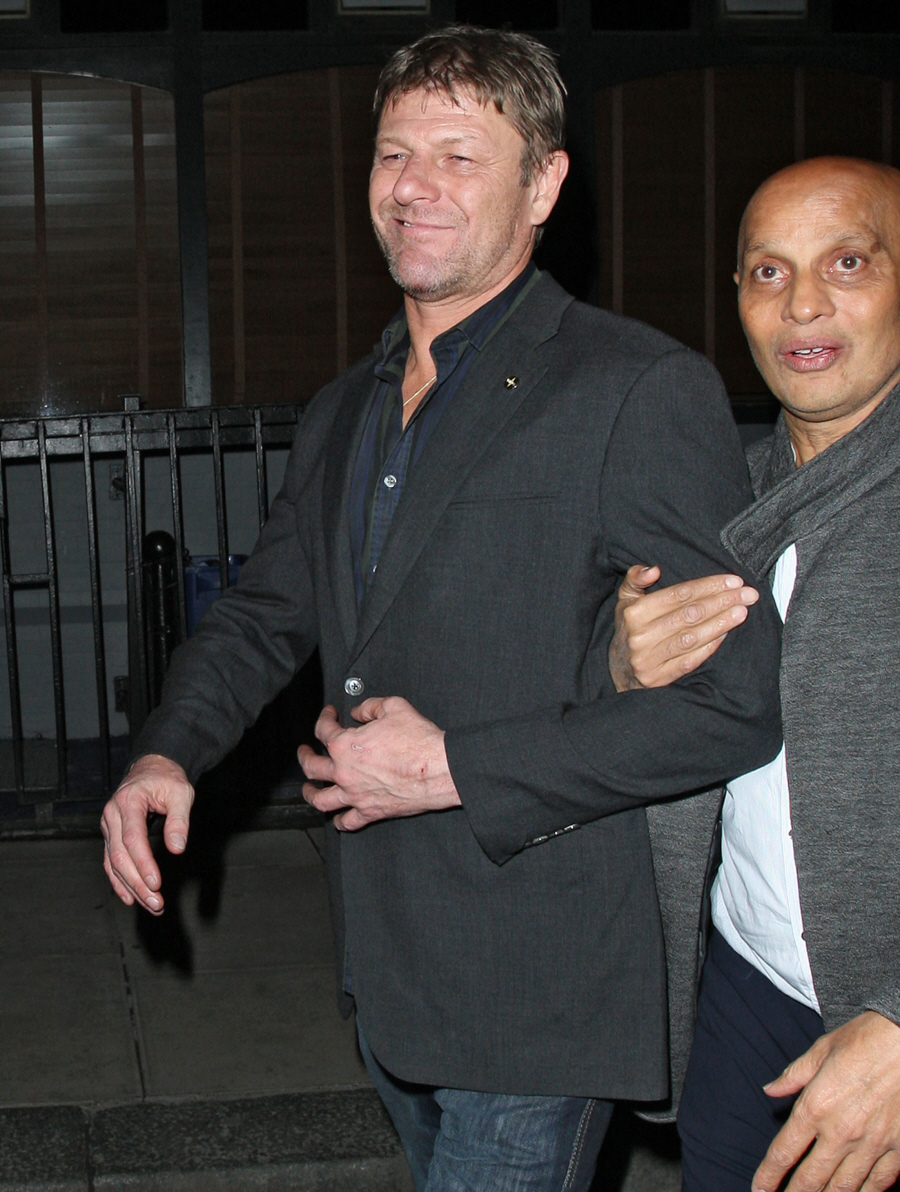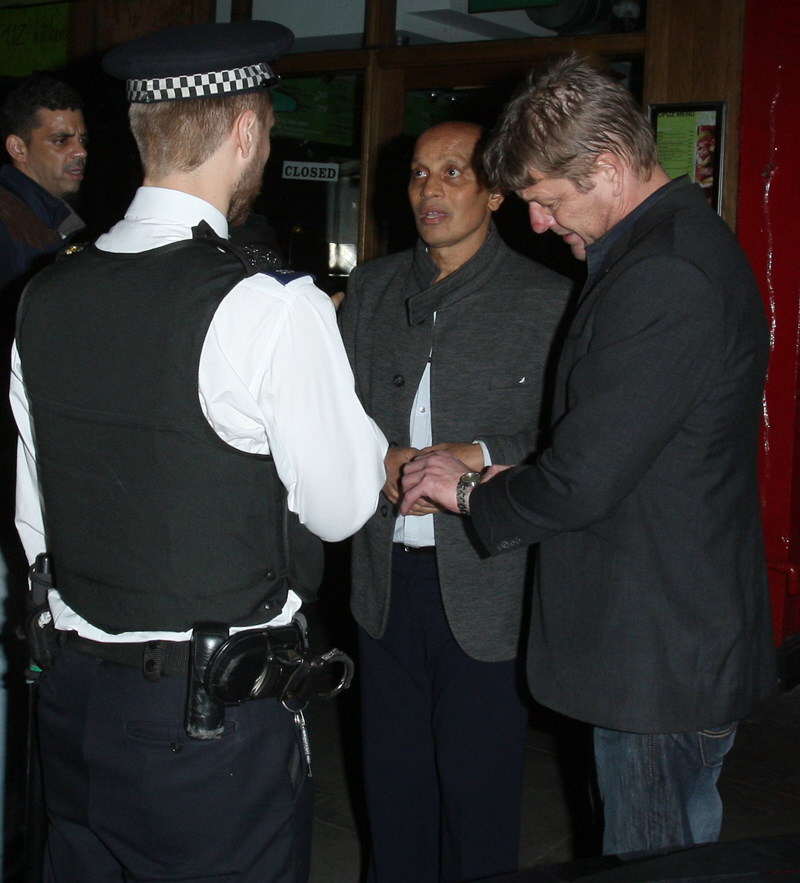 Photos courtesy of WENN.

Written by Kaiser

Posted in Sean Bean

- Who butchered the National Anthem? [D-Listed]
- Rob Lowe never ages [Lainey Gossip]
- What is Vanessa Hudgens wearing? [Go Fug Yourself]
- Summer guide to reality TV [Reality Tea]
- Game of Thrones recap [Pajiba]
- Tan Mom's music video [Buzzfeed]
- Amanda Knox is broke [Starcasm]
- Backstage at the Billboard Awards [Popsugar]
- Miley is still stuck in the 90s [Popoholic]
- Blind Items revealed: Adam Levine [CDAN]
- Hugh Hefner bought Crystal Harris a house [Celebslam]
- What happened to Aimee Teegarden? [The Blemish]
71 Responses to "Sean Bean looked wasted, bloody & smug in London: would you hit it?"