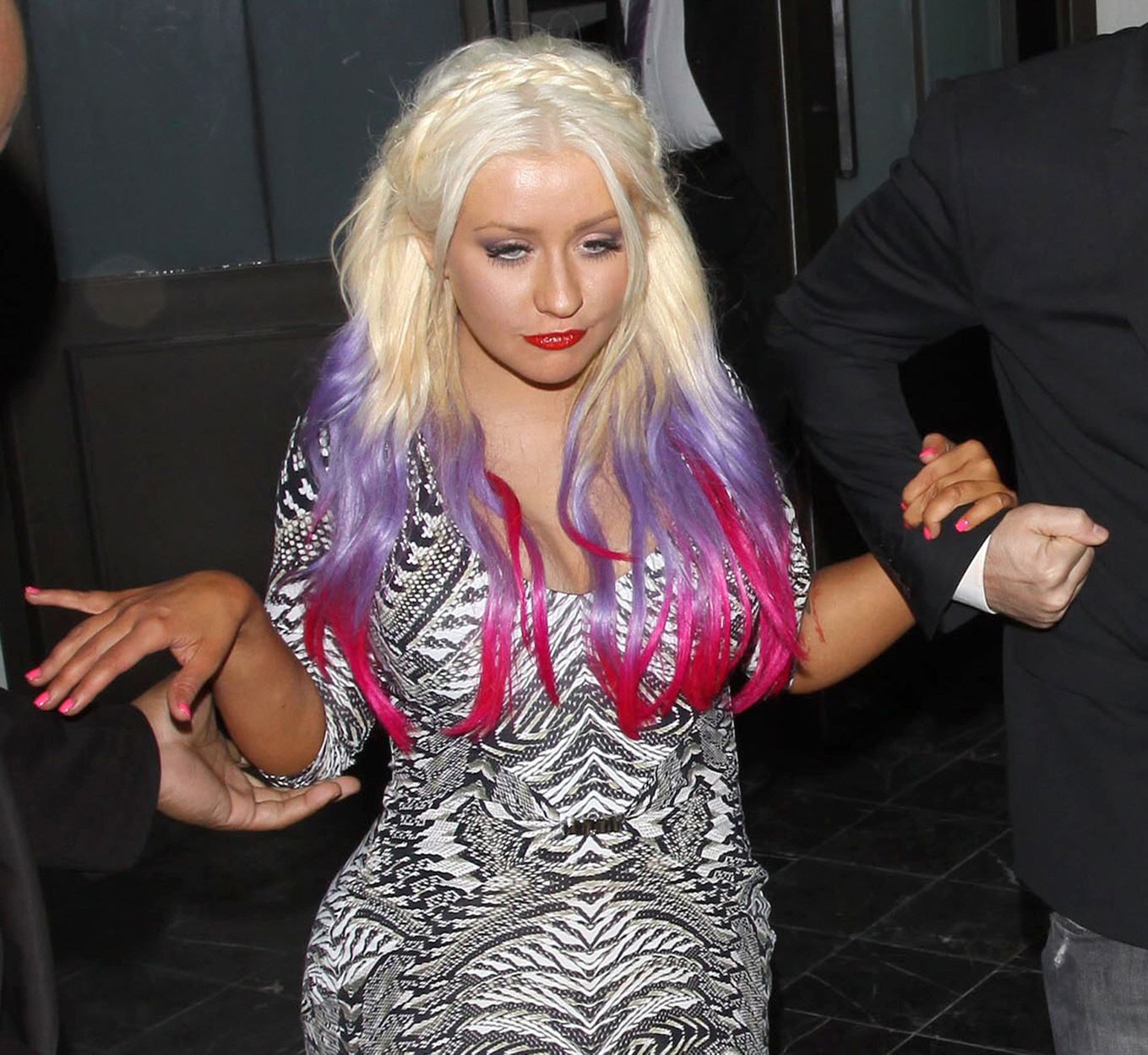 Over the weekend, I covered these photos of Christina Aguilera drunkenly slow-walking her way out of Spago in Beverly Hills. Christina looked like a damn mess, which has been happening a lot over the course of the past few years. Is it even newsworthy when Christina looks like a drunk mess anymore? Eh. Well, Star Mag has another story about just how bad it's gotten behind-the-scenes with Christina's drinking.
Christina Aguilera is still a boozing mess! Sources tell Star that on Sept. 28 during a dinner at Spago, Christina drank so much win and champagne that she couldn't even walk to her car. Her boyfriend of two years, Matt Rutler, once again had to act as caretaker to his bingeing girlfriend.

"Christina loves to drink and has a problem with knowing when enough is enough," explains an insider. "Matt has told Christina that she should slow down on the alcohol when they are at dinners, but she gets mad and tells him she'll do what she wants."

Once thin and fit, Christina's carb-heavy diet has clearly taken its toll.

"It's obvious Christina has put on a lot of weight – she lives off champagne and pasta. But she still believes she is healthy and doesn't think that she needs to work out."

Christina doesn't seem concerned with her expanding size, but those around her don't share her flippant attitude: "She's putting her health, career and relationship in jeopardy. Matt can only do so much for her, and she's going to lose a big portion of her fan base if she doesn't get herself together."
[From Star Magazine, print edition]
Part of me thinks this story is kind of tame, mostly because I remember the tabloid stories last year of Christina being so trashed she would go to parties and end up passed out in Jeremy Renner's bed. And remember the time her mother called her a drunk and Christina told her mom to STFU, right before Christina called her brother's girlfriend a "whore"? Good times. If anything, this Star Mag story shows Christina as relatively capable of "maintaining". Yes, she's an alcoholic. But at least she's not drunkenly telling her mother to go f—k herself.
And a champagne and pasta diet? That sounds so gross to me. I love pasta and everything, but the combination just seems like a random way to live.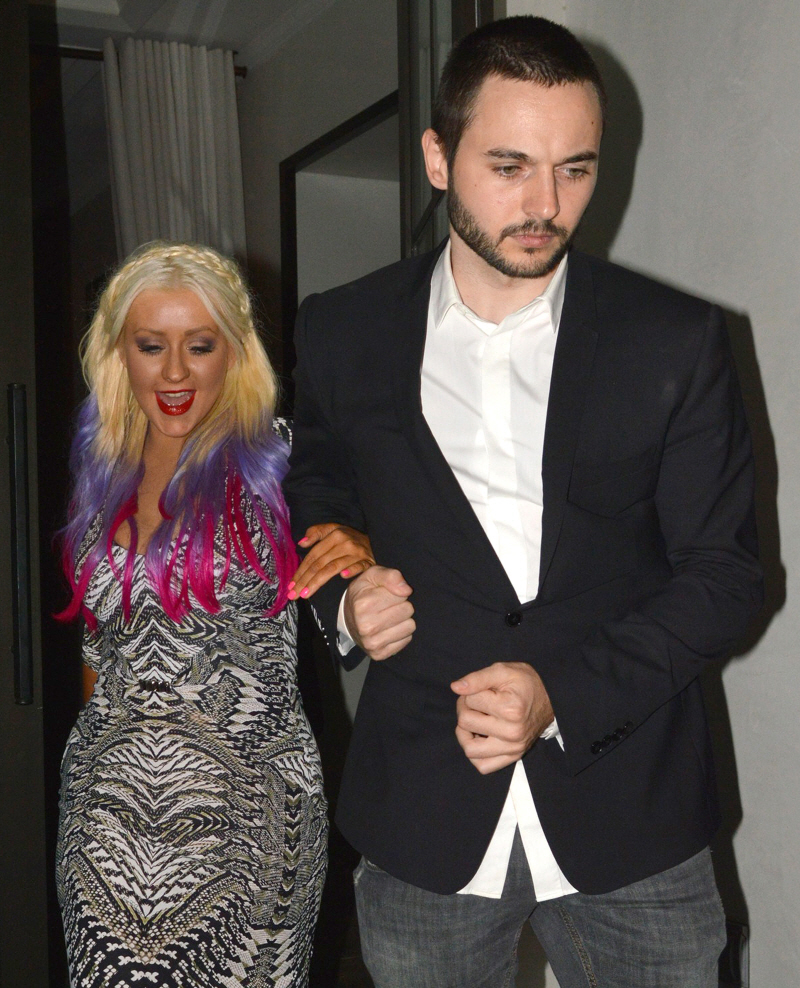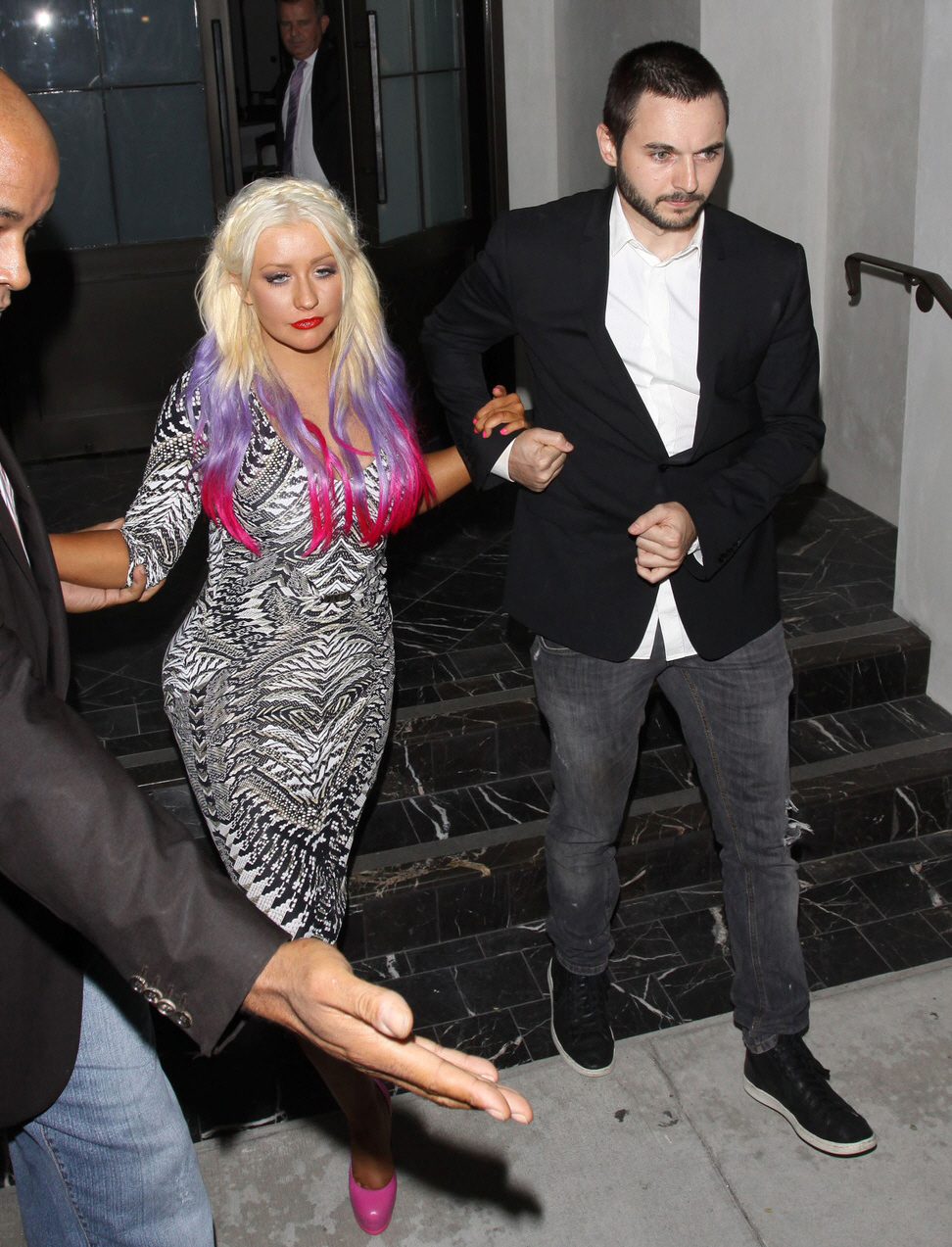 Photos courtesy of PCN, WENN.