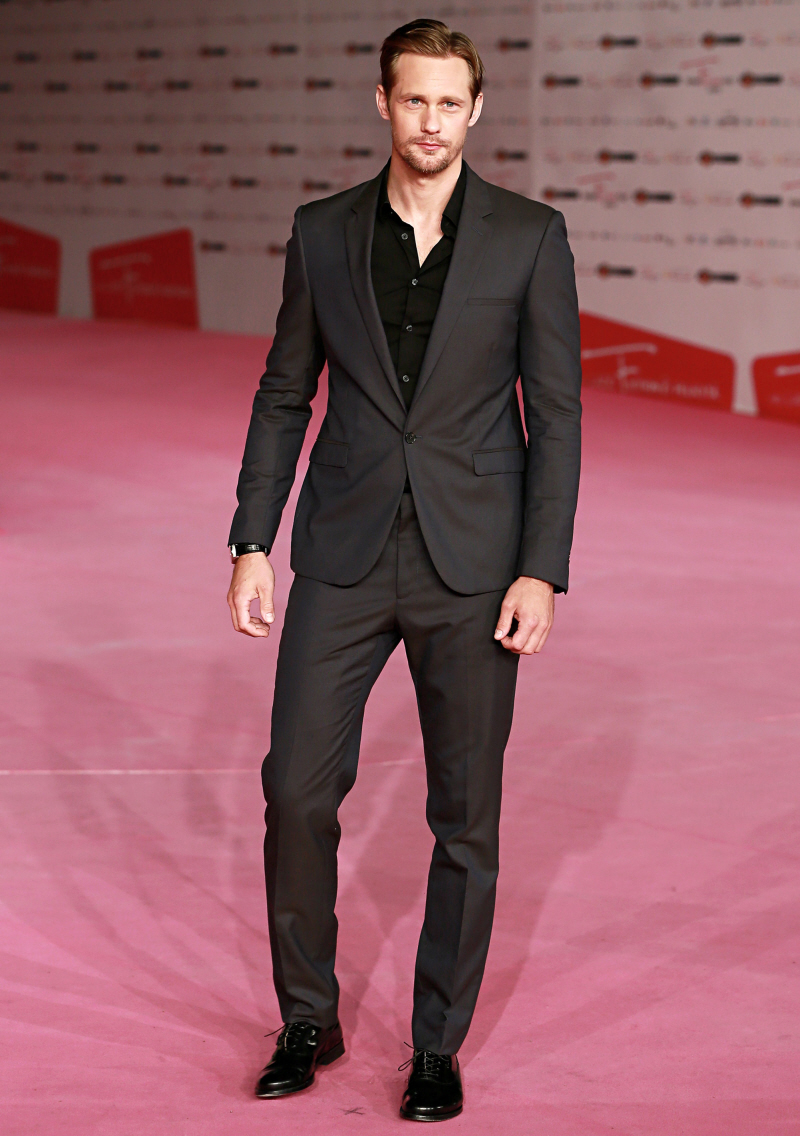 I've gotten to the point where I consistently want to bang Alex Skarsgard, but before I take off his clothes, I want to slather some under-eye cream on whatever he's got going on there. I'm not one of those ladies who gets skittish about a dude who looks his age, or even older than his age. I love Michael Fassbender, for the love of God, and that boy looks about a decade older than his actual age. Alex is only 36 years old – some under-eye cream would definitely help, right? And then we can hit it. Anyway, these are some nice, new photos of Alex at the Rome Fiction Fest (?) on Friday. He looks really good – except for his eyes. He just looks exhausted. Probably from all of the Viking sex.
In other Skars-news, I kind of love how celebrities really have to sit down and do real interviews when they become "the face" of a brand. Alex is the current face of Calvin Klein's Encounter, and not only does he have to travel the world promoting the brand (and talking about his love of sausage smells), but he has to sit down and give interviews to the Wall Street Journal about it too. Here are some highlights from Alex's WSJ piece (you can read the full thing here).
Working with Calvin Klein and Lara Stone: "It's my first kind of campaign. This felt like the right one because of a combination of things. First of all, Calvin is a great house. I was very flattered. Creatively, it felt interesting. I worked with [French art director and director of the short film] Fabien Baron, who is arguably one of the greatest art directors of our time and he's behind all of their legendary campaigns. I've also worked with Lara Stone. Peter Lindbergh shot us two years ago together for Vogue and she is so great—so great—so much fun to work with and laid back and no ego, just very cool girl."

Learning how to wear cologne: "Yeah, I do. I think the trick is in moderation. I think what's very sexy is we all have our personal scent, kind of like our fingerprint, so unique. The trick is not to overpower that. You want the marriage between your scent and the fragrance. That creates something very sensual to me. As a young teenager I made the mistake of going all in and it was like a cloud. I was going to this disco when I was 13, like a school dance, and I just discovered fragrances. I had five different bottles and I thought they all smelled great so I figured that combining them was a great idea. I ended up alone, in a corner of the dance. People were 50 feet away because I was just a cloud of perfume walking around. I learned the hard way that less is more."

He puts cologne on like a girl: "One spray of the fragrance, that's kind of it. Wrists [dabbing his writs] and then bottom of my ears I do that [moved one wrist to one ear]and then like that [moved other wrist to his other ear]."

Going to "dark places" in his work: "I know. I need to talk to my shrink about that. I don't know what that is about. What's wrong with me?"
[From The Wall Street Journal]
There's also an exchange where he's asked about the rumors that he could play Christian Grey in a film adaptation of 50 Shades of Grey. Alex first says, "I haven't read the script. I don't think there is a script out yet." When he's asked if he's read the books, he says, "No, are they good?" The WSJ guy says, "Uh, they're something." And Alex replies: "I like something." Then Alex pretty much says that he would totally do the movie if they managed to give him a good script for it: "I haven't read the books. I know how tremendously successful they are and how people are obsessed, so of course I'm flattered if some people out there wants to see me do that. But it's difficult to say. Step one is always read the script for me. I get the script, I read it and then I feel something or I don't. You either connect and you feel like this is a character that you want to spend a couple of months with or you don't…." That's basically a yes, I think. Which is disappointing. But I guess he's being diplomatic too, like, he's saying that we would never say "no" to anything without first reading the script.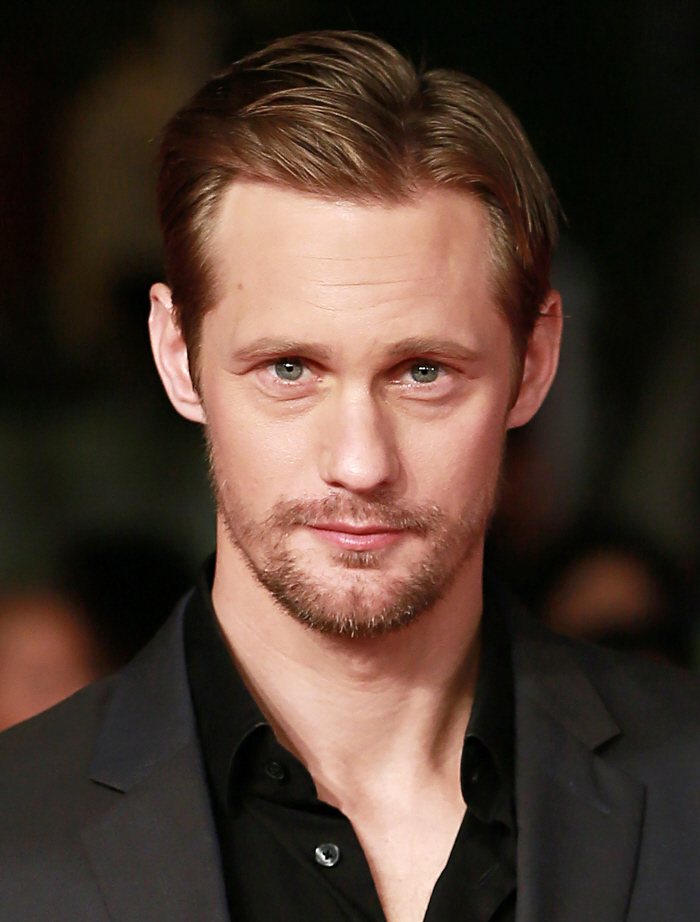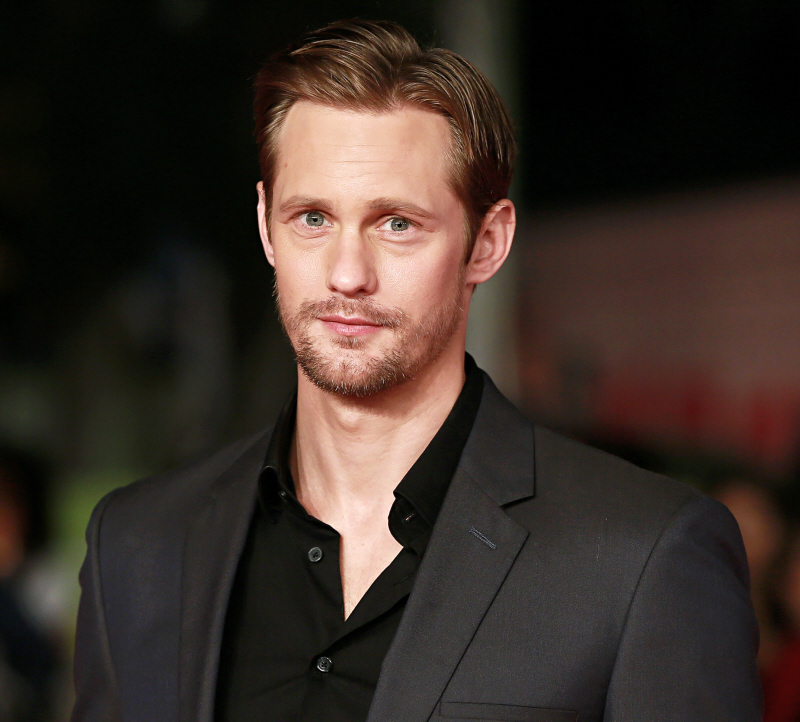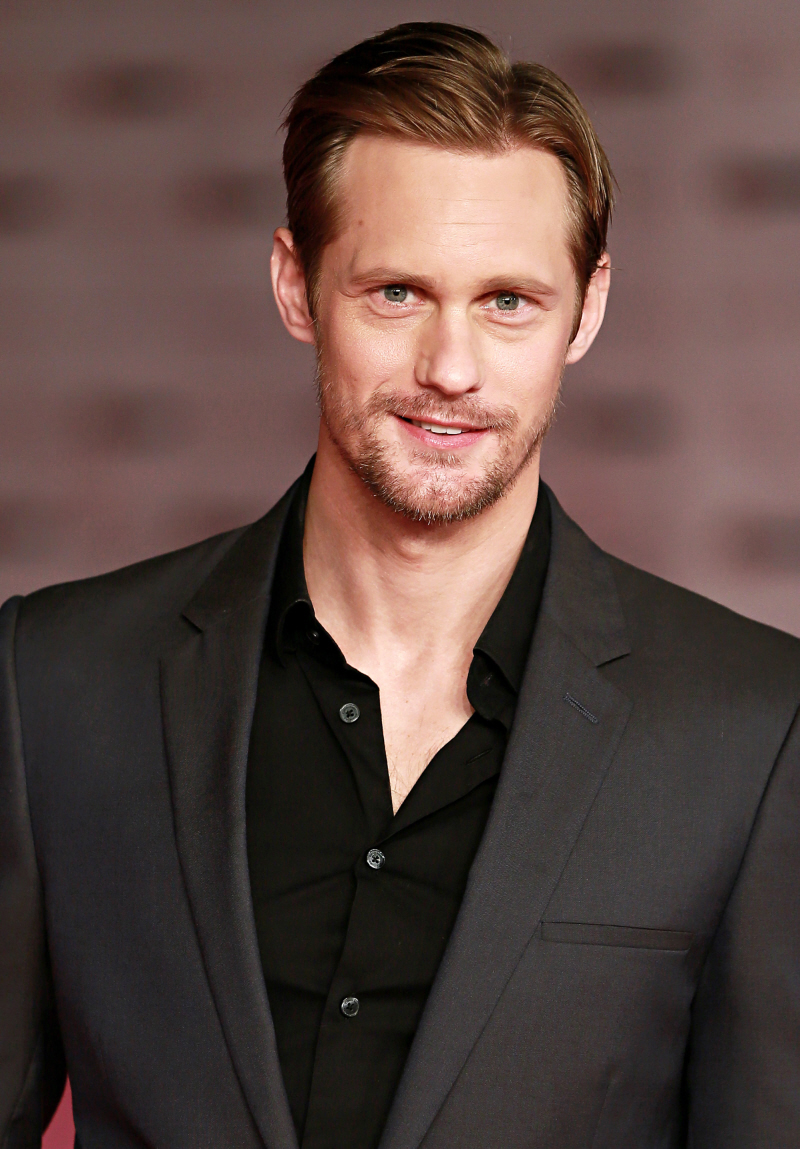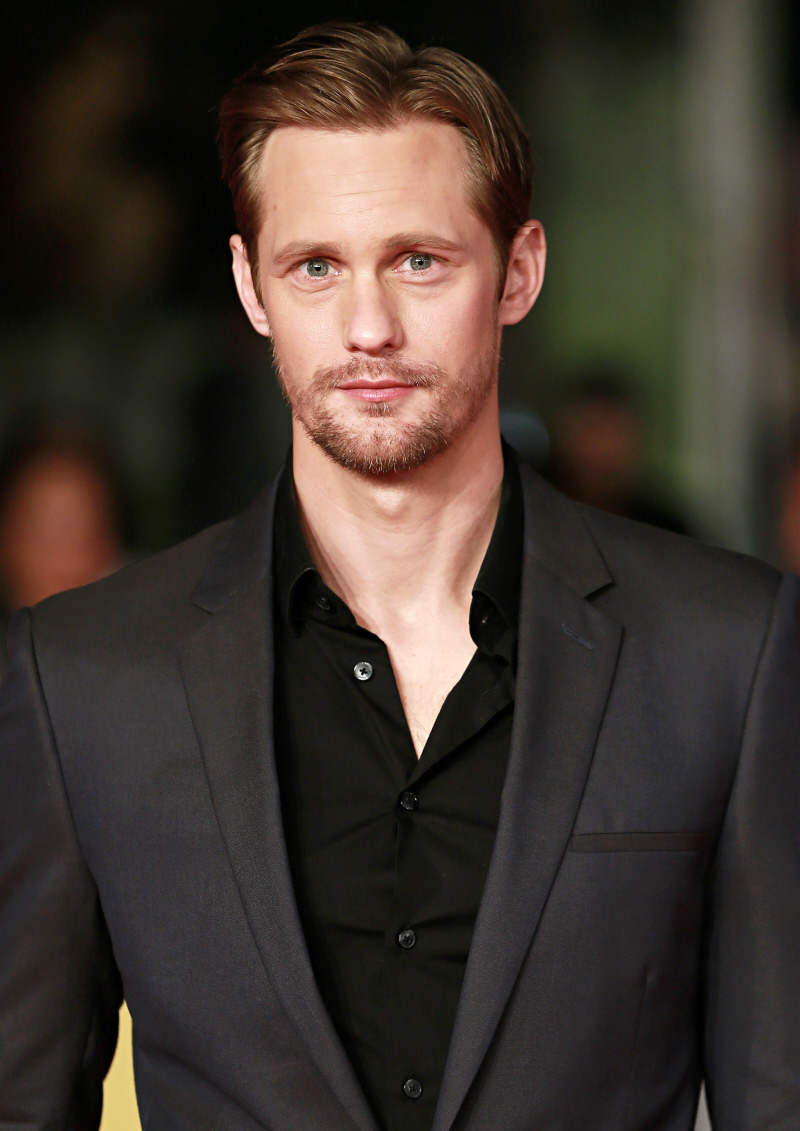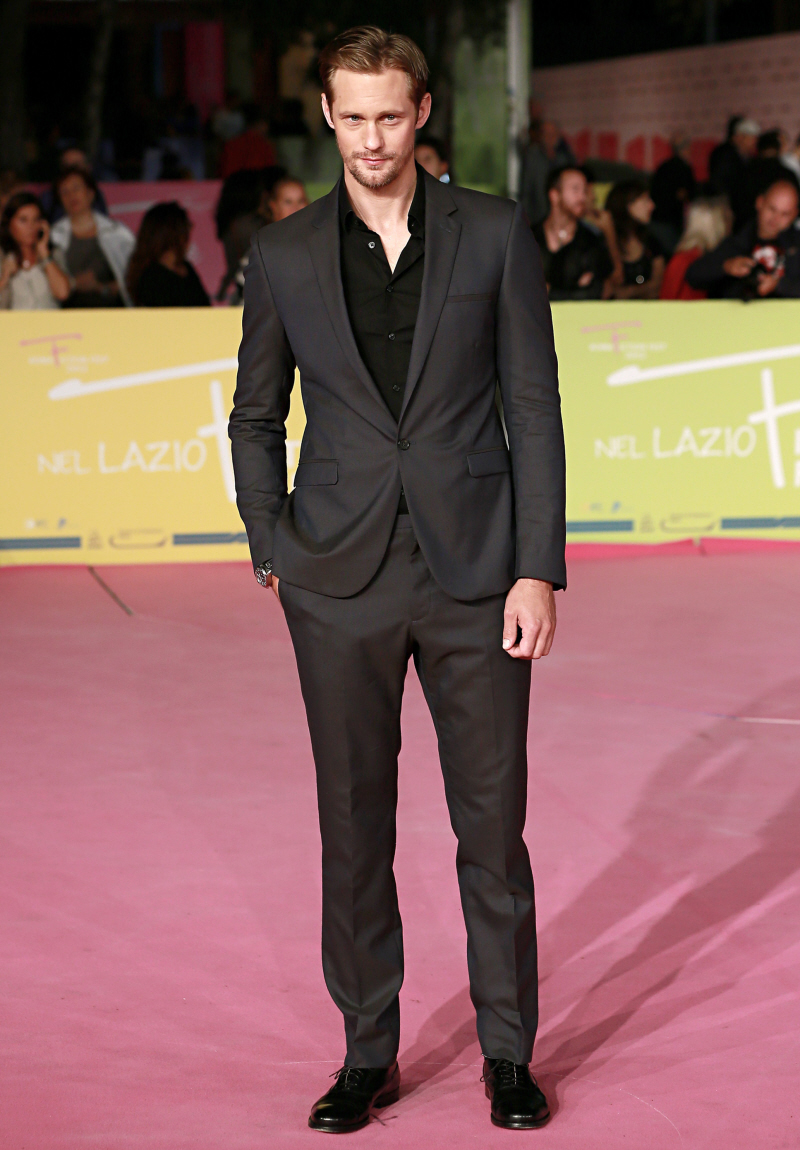 Photos courtesy of WENN.