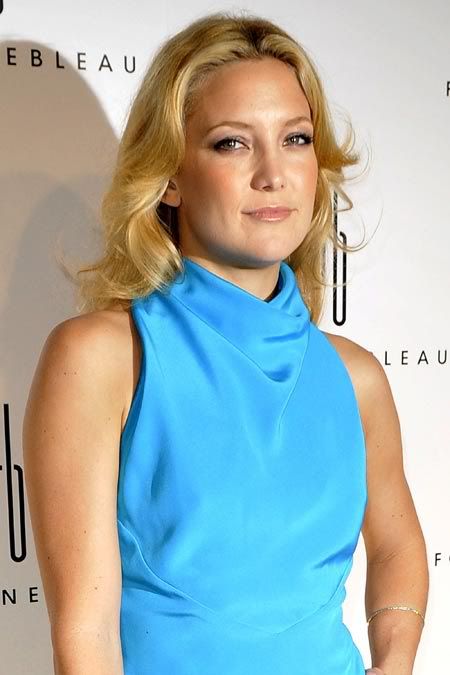 Divorced mom of one Kate Hudson, 29, says she doesn't have a lot of experience dating and that she doesn't have a list of things she's looking for in a partner. She calls it egotistical to look for specific traits or characteristics in a partner and says she's open to what comes her way:
Good news for the millions of men out there that wouldn't mind dating Kate Hudson — the stunning blonde has just one pre-requisite and that is leave your ego at the door.

"I'm not a judgmental person, if I had a checklist it would be dangerous and I would probably date nobody," Hudson recently told Tarts. "I think that's an egotistical approach and egos ruin relationships. You have to be open to everyone."

Well, almost everyone — there is one guy out there somewhere who didn't get much of a chance to prove himself to the A-list actress…

"There was one date where I left before we even got food, the guy was just so deeply boring," she said. "I think he was in banking."

Speaking of dates (or lack-there-of), Hudson also said she isn't so skilled in that area and claims to have only dated three people (Owen Wilson, Dax Sheppard and Lance Armstrong) since divorcing rocker Chris Robinson in 2006.

"I got married so young, when I was only 21 and was married for seven years so I don't know that much about the dating game. I've only dated three people in two-and-a-half years, the big transition for me after being married was actually living alone," the "My Best Friend's Girl" star said. "Now I love it but the transition of getting there was different and it was hard to settle into it."
On the surface that sounds reasonable and like you want to keep your options open, but a lot of relationship books for women will tell you it's a foolish way to conduct your love life. If you don't know what you're looking for how can you judge if a partner is right for you? You should have standards and some kind of guidelines for yourself. You wouldn't just let anyone babysit your child – why would you let just anyone into your life in any kind of capacity? I understand being open to possibilities and the negative connotations of being demanding or having rigid requirements for a partner, but just going along with the flow and winging it makes it sound like you don't think you deserve certain things.
A boyfriend can make you "feel" great and still be completely wrong for you. I have seen so many friends in this situation making excuses about how they love the jerk. Maybe Hudson is just trying to seem like she's down to earth and is overstating how approachable she is.
Hudson also recently said "I don't know if I'll ever get married again… It depends on who you end up with." If she was my friend I'd tell her to get her butt in gear and decide exactly what kind of man she wants instead of being vague about it and leaving it up to chance. She's a gorgeous, successful woman who has the world at her feet and she's still meekly saying she doesn't have things she looks for in a partner.
Kate Hudson is shown on 11/14/08 at the Grand Opening of the Fontainebleau Miami Beach. Credit : Jeff Daly/WENN