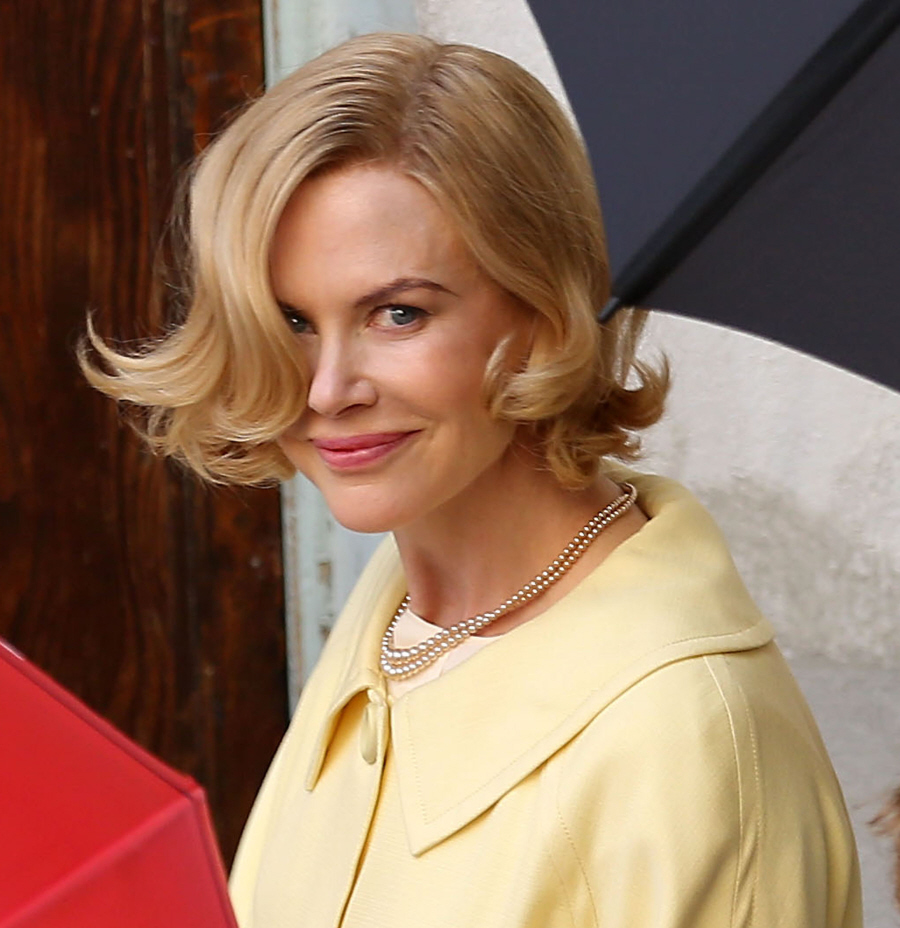 Almost a year ago exactly, producers announced a new project called Grace of Monaco, which would tell the story of then-33-year-old Grace Kelly/Her Serene Highness Princess Grace, and the 1962 tax dispute between Monaco and France. The part of Grace Kelly would have been a huge "get" for most actresses, and many, many names were floated as possible candidates. None of those names were "Nicole Kidman". But Nicole got the part anyway, much to my dismay (and the dismay of many others). It's not that Nicole isn't capable of the Grace Kelly-esque regal-ness or ice-princess-ness. It really is about AGE. Nicole is 45 years old, and she been ravaging her natural beauty with Botox and fillers and lip augmentation for years. She will never look 33 years old again.
So, these are the first photos from the Grace of Monaco set in Menton, France. Nicole has been talking about this role for a few months, and you could tell that she was super-excited to do it. Tim Roth is playing Prince Rainier III… that seems like a particularly bizarre choice too. Is it just me or has Nicole moved beyond the point where we can give her and her films the benefit of the doubt? Like… I thought Hemingway & Gellhorn sounded like an interesting project, but then I saw some clips of it, and it just seemed like Nicole was the most awful part. Is that how it is with her now? Too much Botox, too many bad movies (remember that one with Nicholas Cage?!), too much delusion about where her career should actually be right now.
As for these photos and how Nicole looks… her lips are still driving me crazy. Grace was not a strawberry blonde. And I don't really understand why her costume is so oversized – I just checked Grace's Wiki, she was not pregnant in 1962, so why the maternity clothes?
But yes, from a distance, she sort of resembles Grace. Squint and stand back a little. It's not as awkwardly offensive as Naomi Watts as Princess Diana, but it's still not great.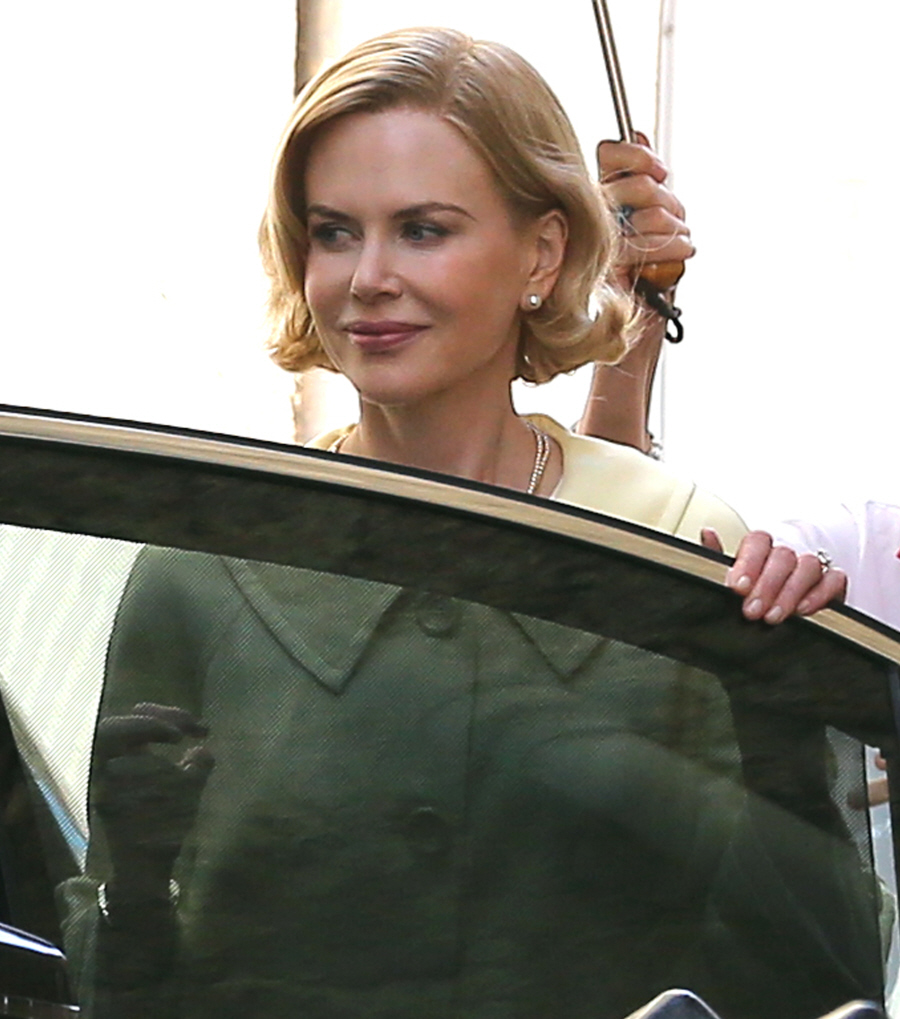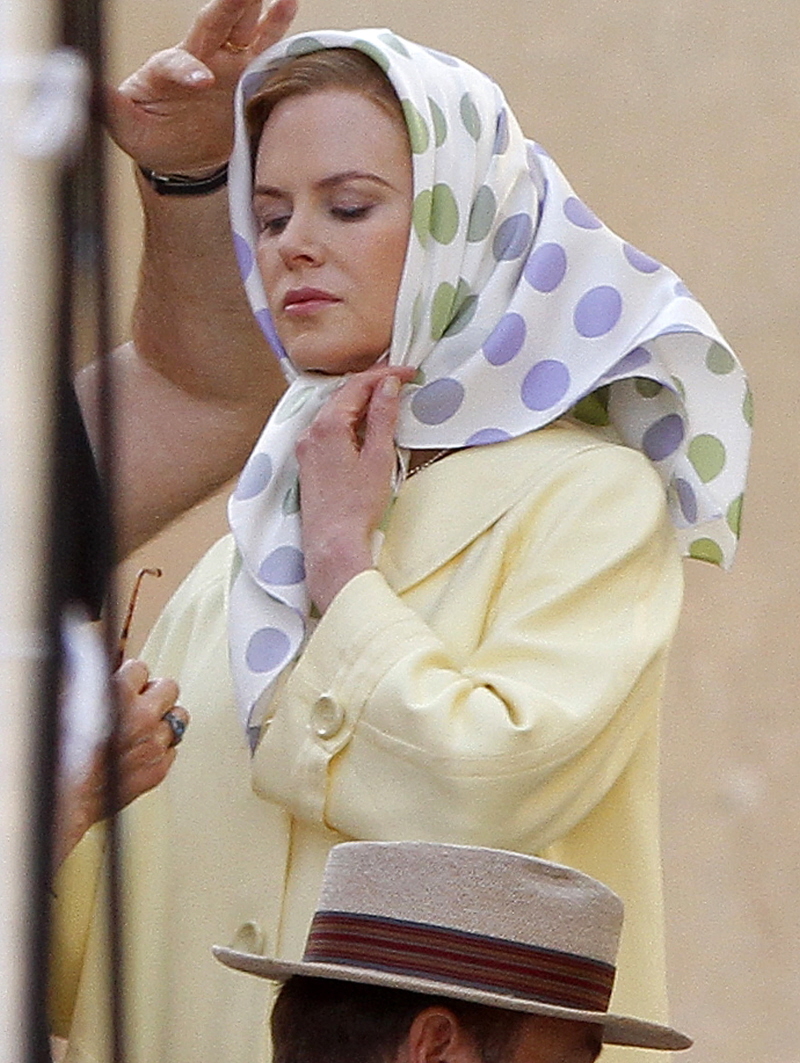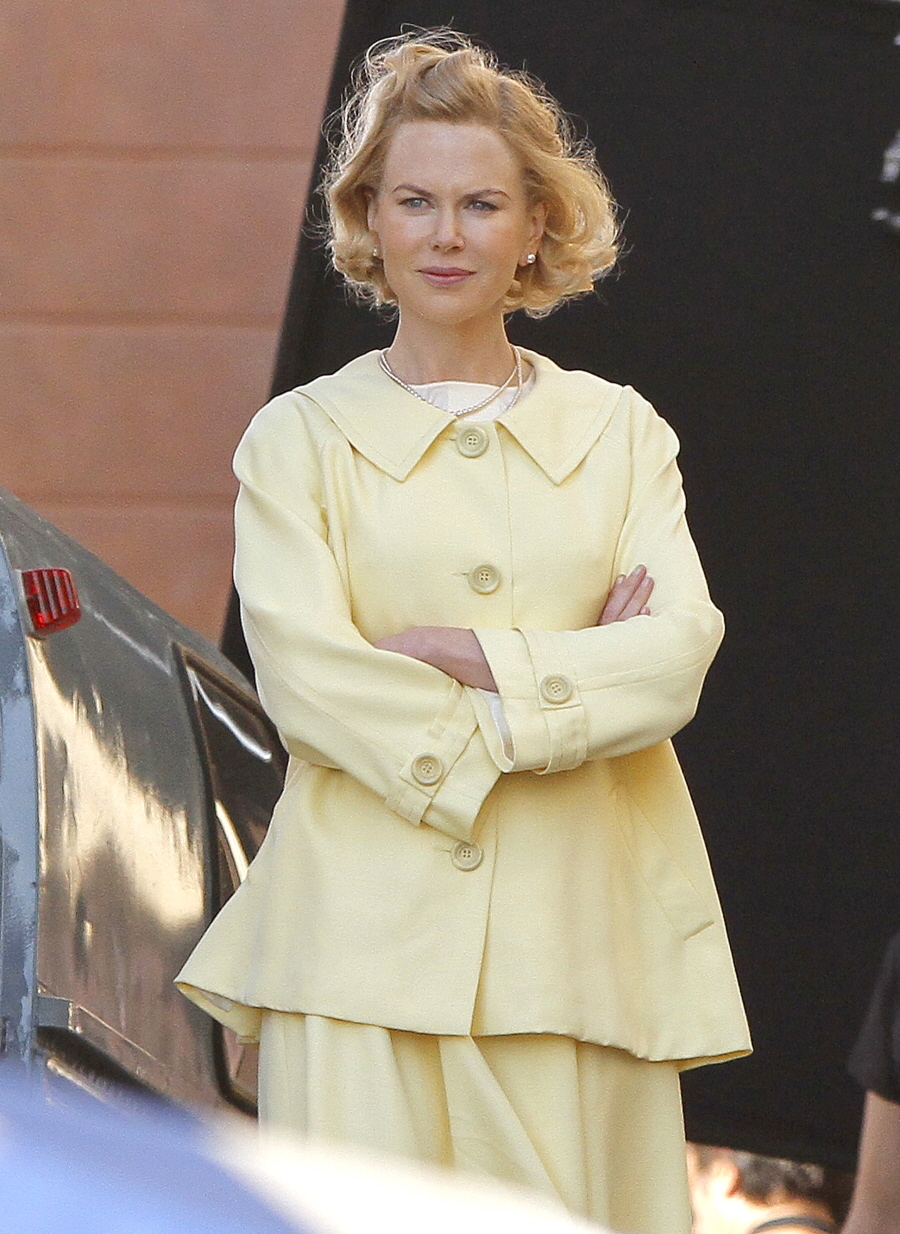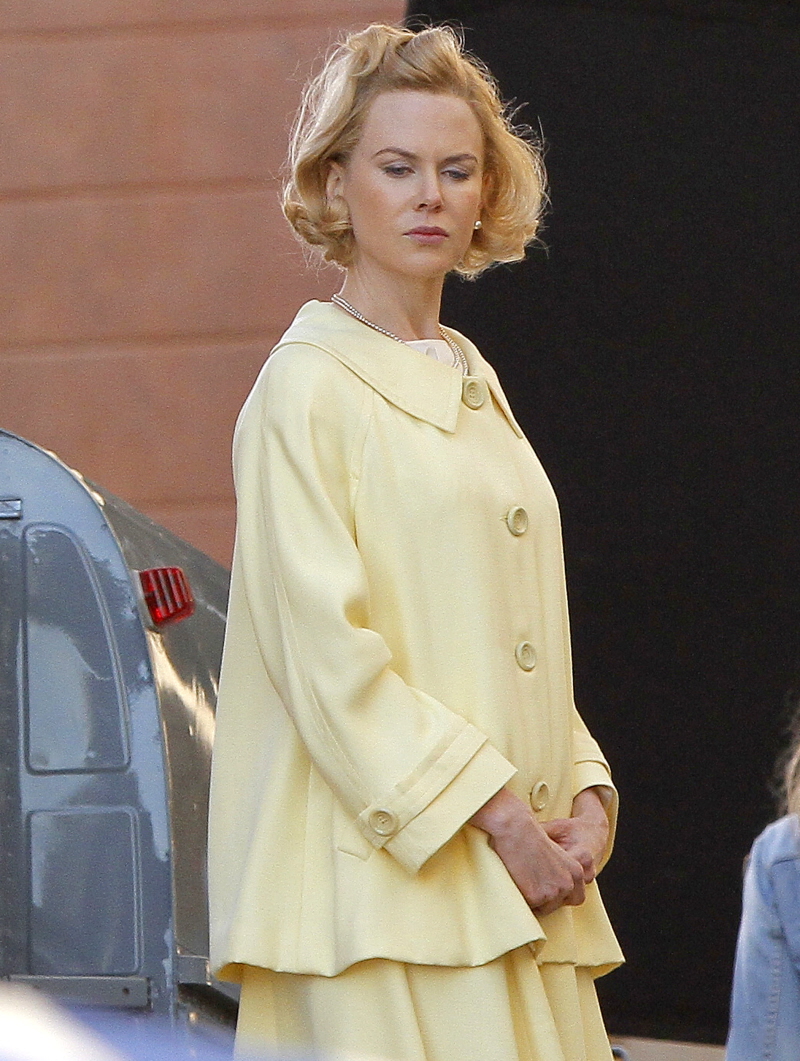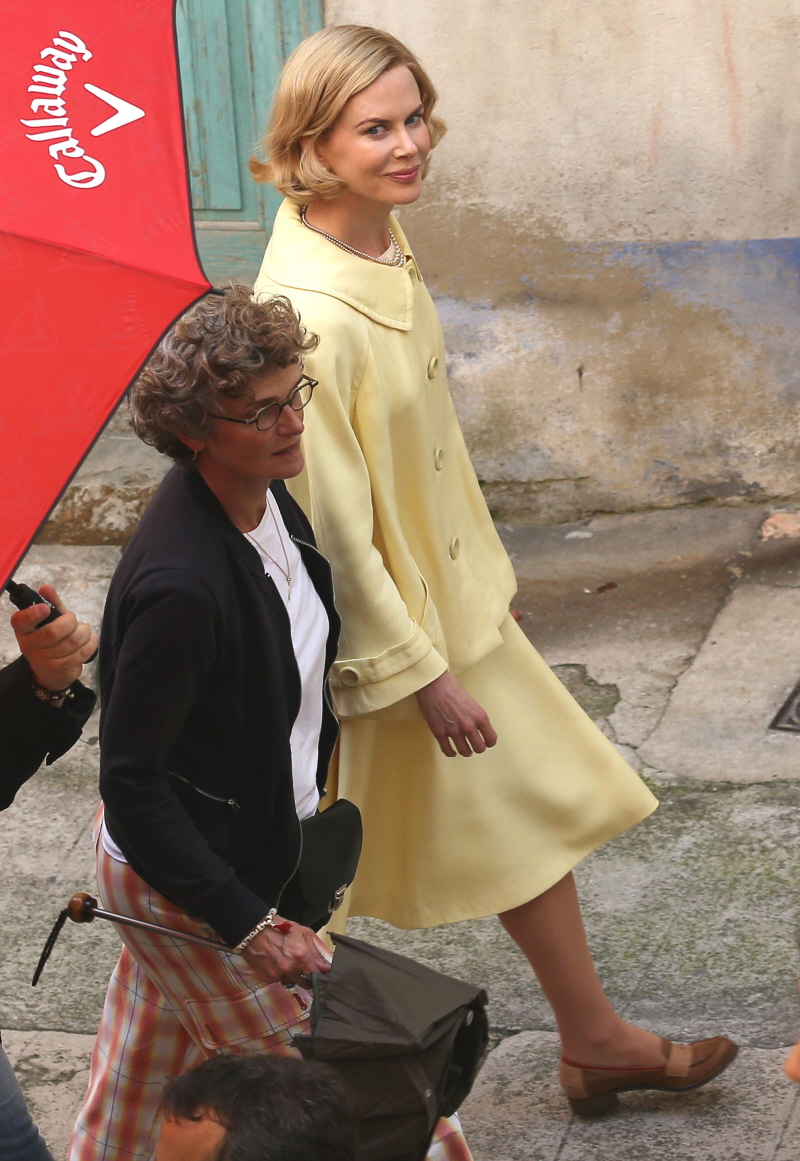 Photos courtesy of WENN, Fame/Flynet.