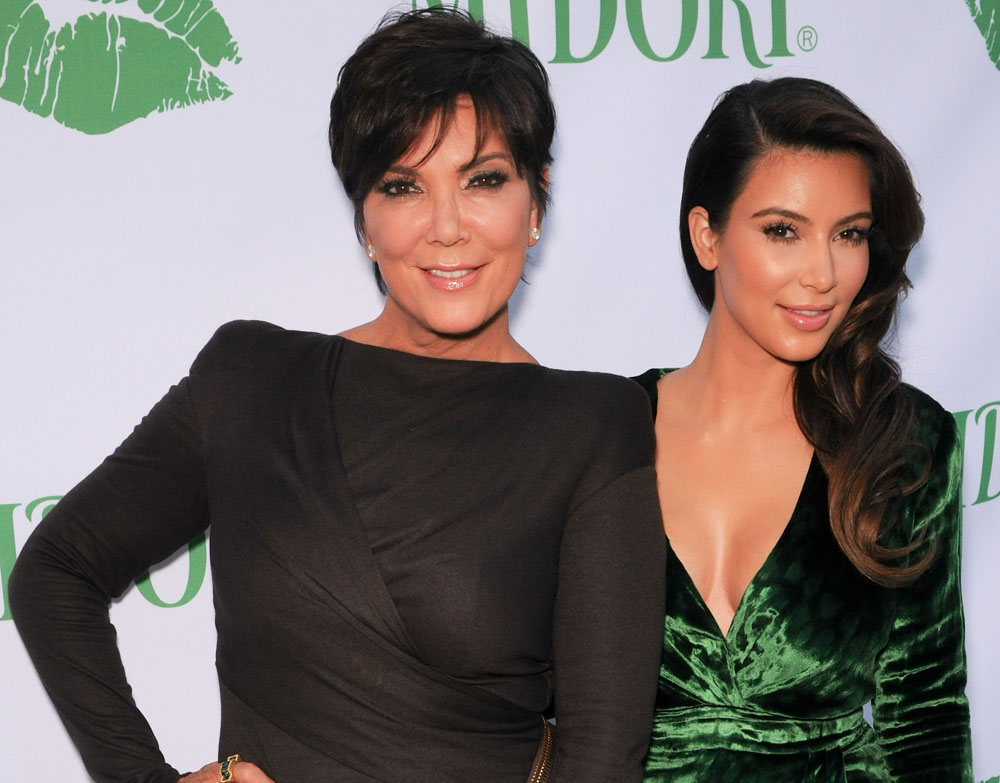 What's that saying – if you can't beat 'em, join 'em? The last we heard of narcissistic momager Kris Jenner, she was secretly seething over the stars of the new TLC hit, Here Comes Honey Boo Boo. A source told Radar that "She thinks the Thompsons are classless, unlike her family and can't understand why America is so fascinated by them." Well Honey Boo Boo and her kin are wildly popular and here to stay, and Kris hopes to get some of that cash money. Star Magazine [via Hollywood Life] has a new report that Kris wants to meet with the Thompsons to tell them how much money they could be making if they would only give Kris 10%. (It could be more, I'm just guessing.) Here's that story:
According to a recent report in Star magazine, Kris is trying to convince the Thompson family to meet with her to discuss her big plans for them. "Kris realized that they could be a gold mine," an insider tells the magazine. "The Thompsons don't really have any professional representation outside of TLC, and Kris thinks she can get them some serious endorsements and more money from the network. They're getting a fraction of what Kate Gosselin got."
It could only help the Thompsons to get representation so that they're fairly compensated by TLC, but they should stay away from Kris. She obviously has a vested interest in keeping her family on top of the reality show food chain. We recently heard that the Thompsons got a raise from TLC up to $15,000 to $20,000 an episode from the $5-7 thousand they made in their first season. TMZ reported that the family turned down the TLC network's offer of a larger, more secure home, preferring to stay where they were. TLC is also covering "various expenses, including a bodyguard/driver for [dad] Sugar Bear, who was incapacitated after [an] ATV accident." TLC knows that they have to keep the Thompsons happy, but they're going to low-ball them, relatively speaking, until they start advocating for themselves. I believe that Jon and Kate made $75,000 an episode at the peak of their fame so it does sound like The Thompsons could be pulling in more.
In other news about Kris Jenner, she's reportedly really close to getting a daytime talk show on Fox TV. We saw how well that worked out for Sharon Osbourne's solo show, and Sharon is far more interesting. Obnoxious, but interesting.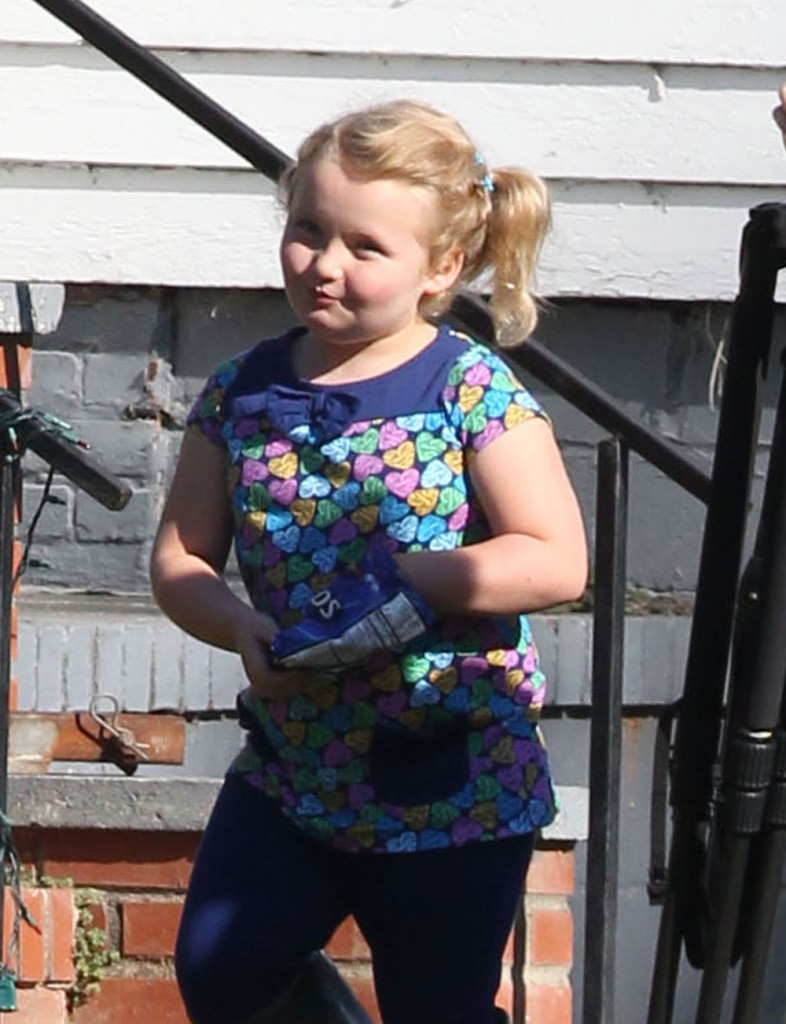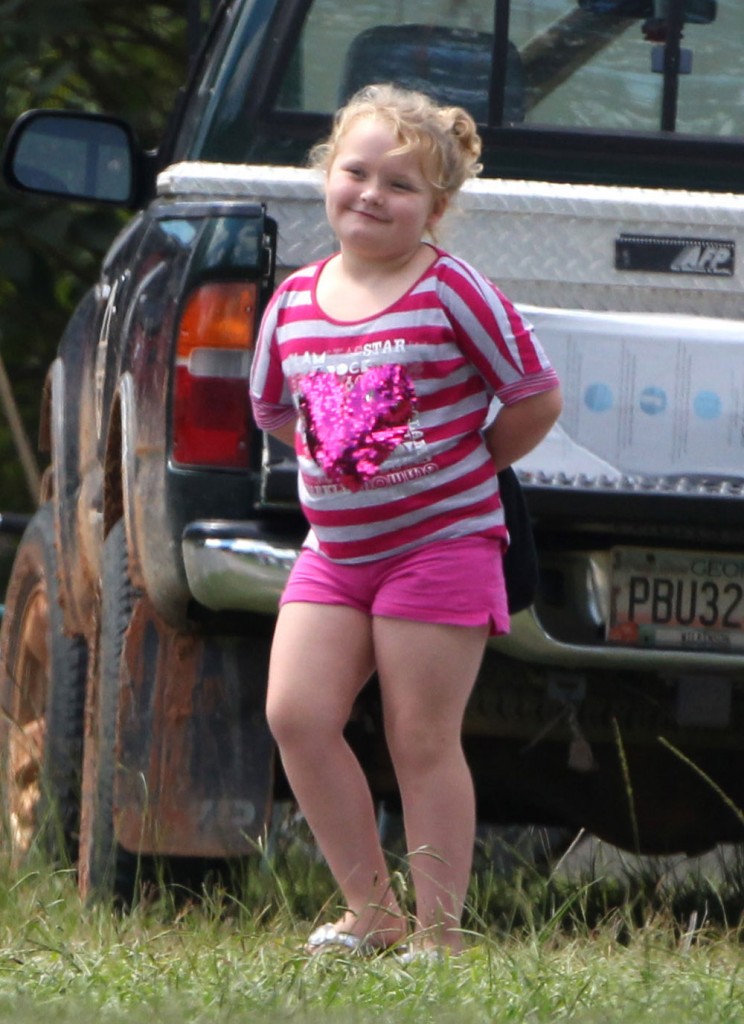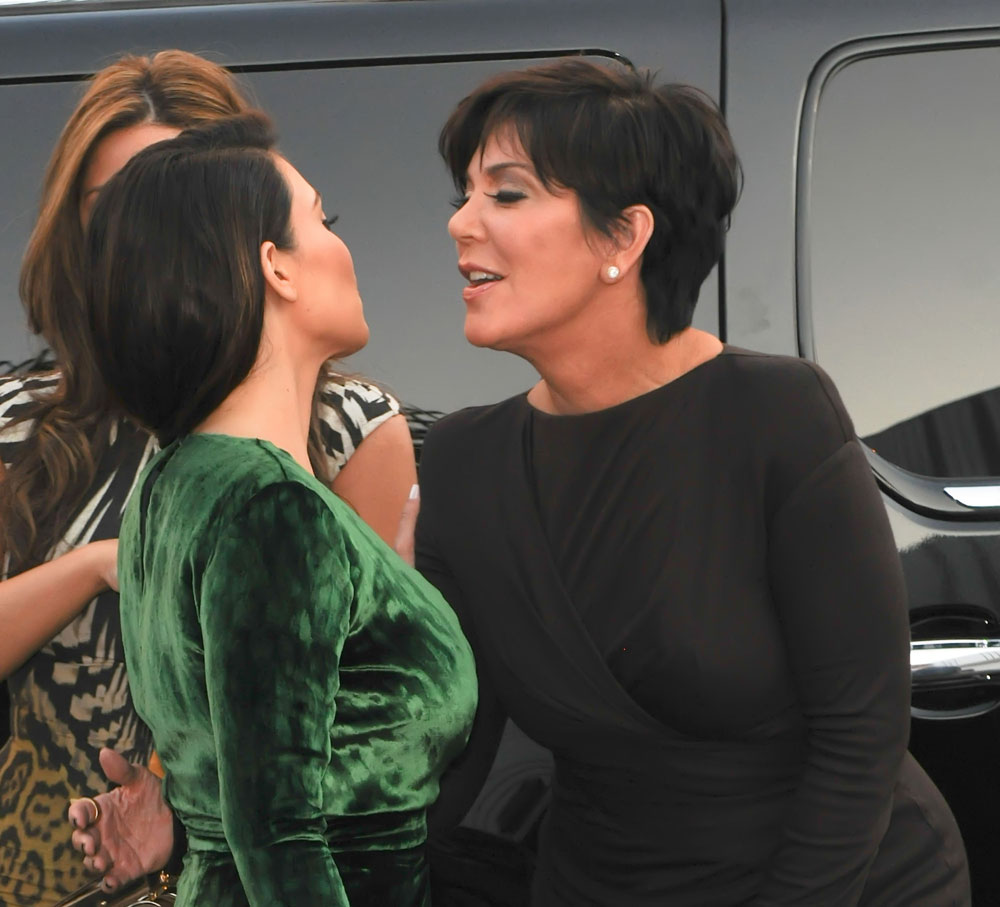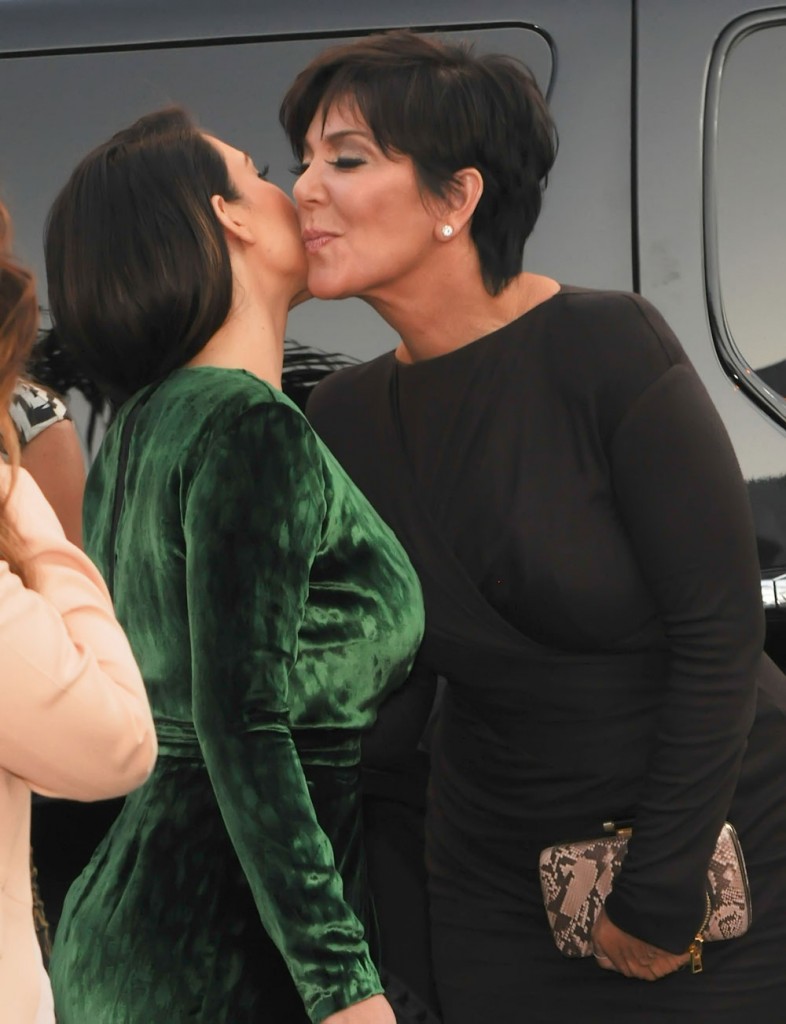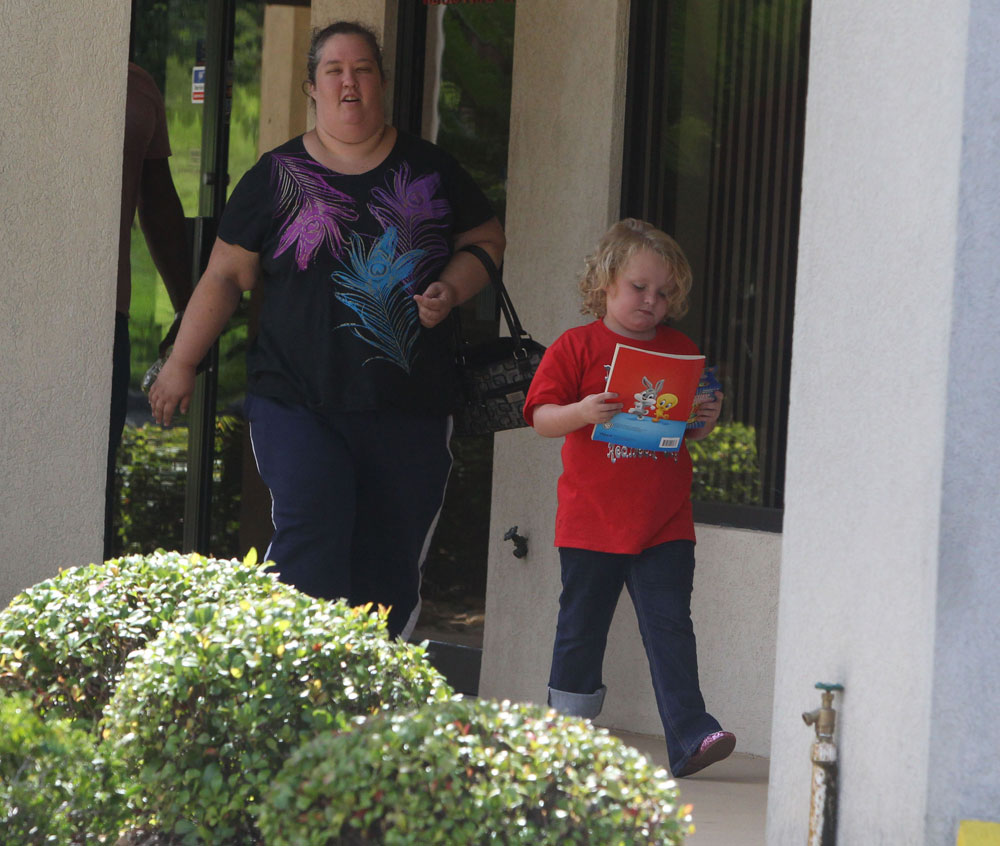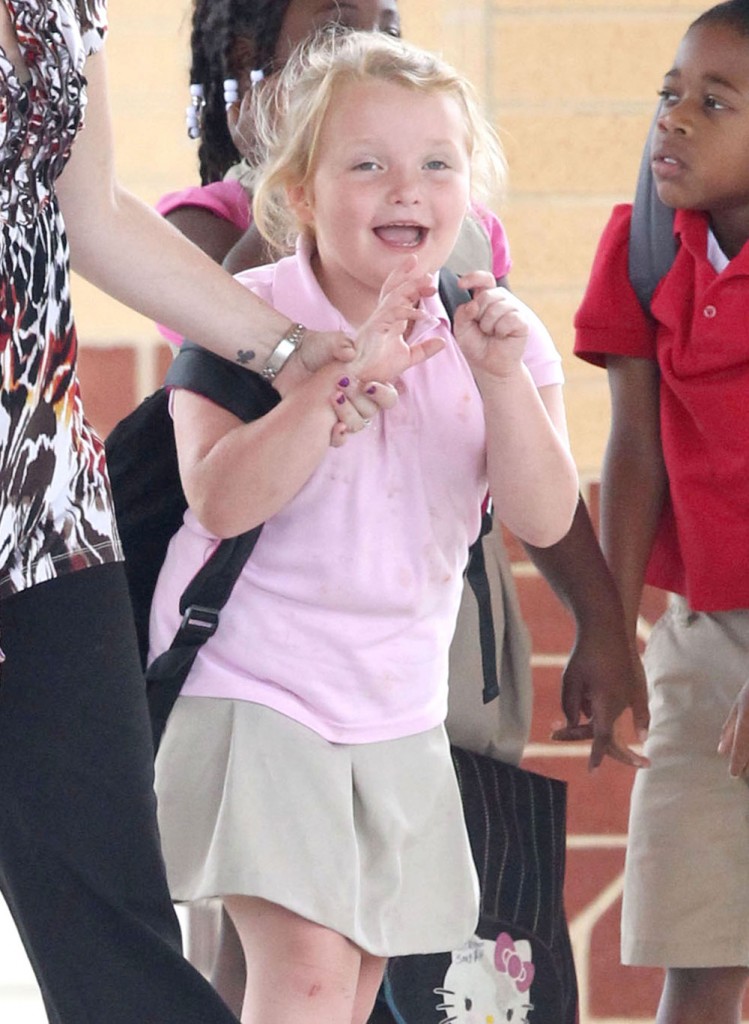 Kris is trying to upstage her daughter at a Midori event on 9-25-12 credit: WENN.com. Honey Boo Boo and her mom are shown out in Georgia in early September. Credit: FameFlynet