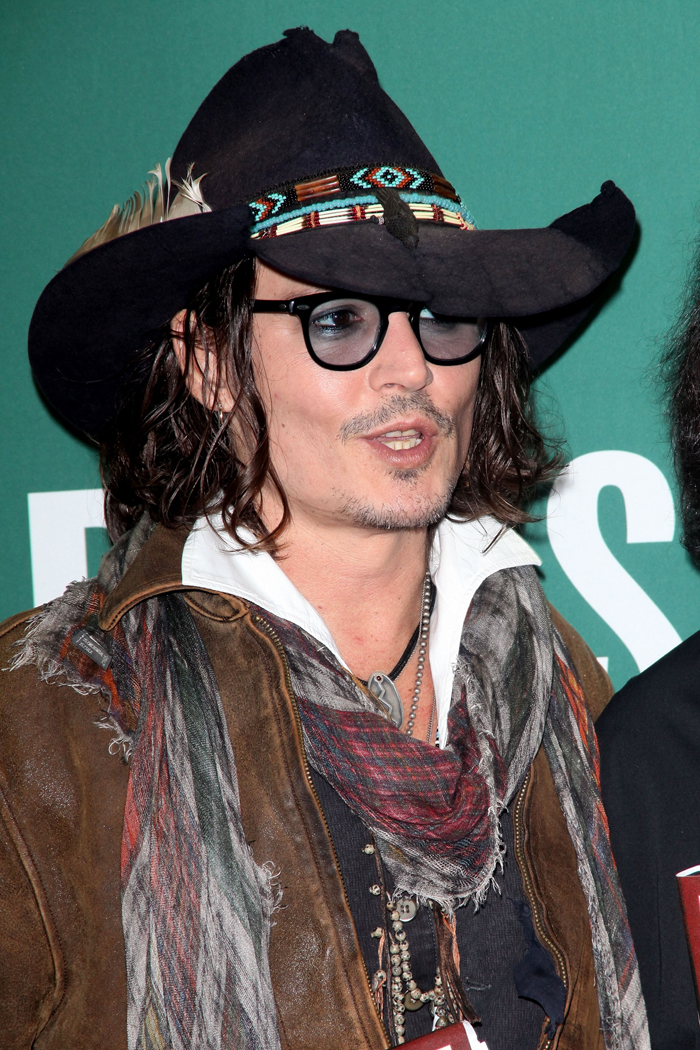 Johnny Depp is 49 years old, and he's definitely starting to look his age. While it's true that we all get older and lose our (presumably good) looks at a certain age, it certainly seems like a sudden deterioration for Johnny in recent days. Of course, I've been secretly theorizing that Johnny's been on the downswing for the better part of the past decade, and nobody has noticed the issue onscreen because he's been wearing wacky costumes in his movies for so long. Then Johnny was actually required to wear normal dude clothing for The Tourist, and he looked like crap. Obviously, it's hard to tell what anyone looks like underneath that Jack Sparrow costume with its eyeliner, dreads, and pirate teeth, and Johnny's been using that fact to his advantage.
I also remain convinced that if Johnny gave himself a good scrubbing (he looks so grubby in his civilian gear) and lost those bloody scarves, he'd probably instantly lose a few years in appearance. Johnny, however, allegedly believes that if he stops boozing so much, he'll retain his youthful glow. That also makes sense, but since he's been a hard boozer for decades, is it too late to undo the damage? Here's the story from this week's Star: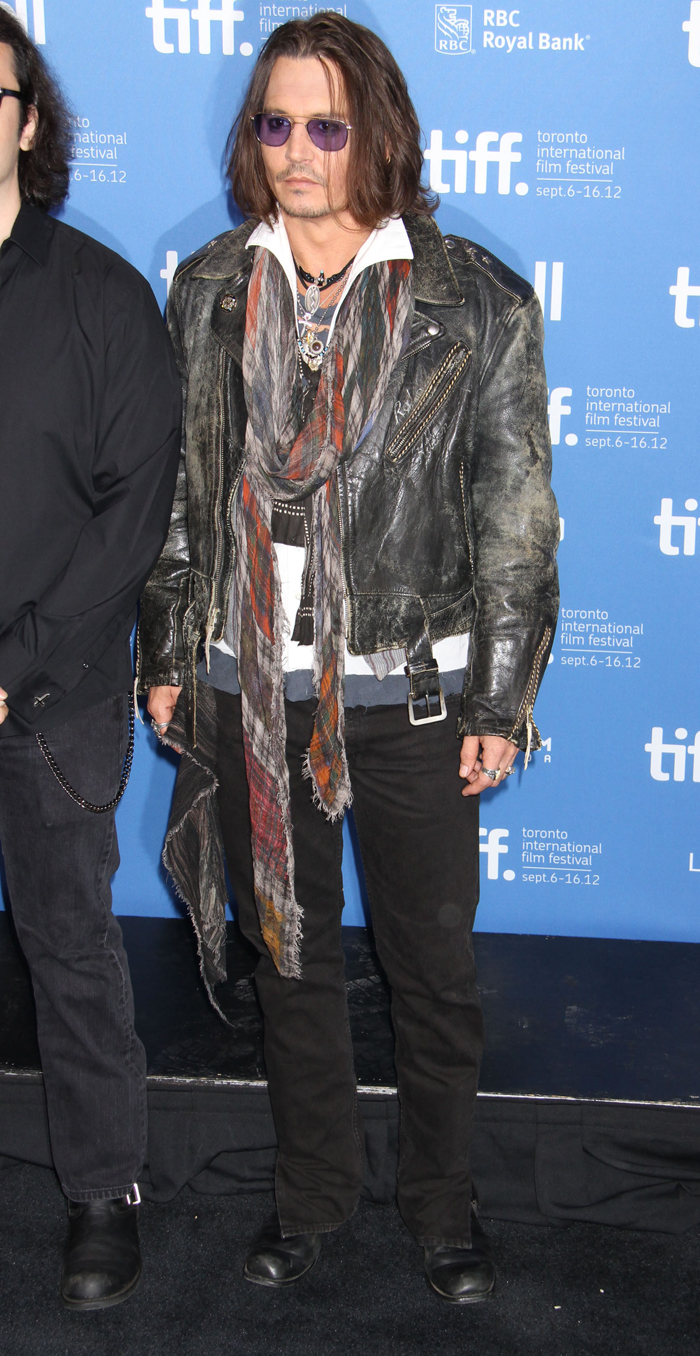 He boasts his very own vineyard in France and a world-class wine cellar, but Johnny Depp is giving up his drink of choice and going on the wagon in hopes of preserving his famous good looks. "Johnny's tried to quit drinking before, but this time he is really serious," his friend tells Star. "He even gave a pal six of his most expensive bottles!"

Johnny so loves drinking that he sports a "Wino Forever" tattoo on his arm to cover up his "Winona Forever" ink — but he is now changing his priorities. "Booze is really drying and aging to the skin — Johnny's lucky to have good genes, but he knows his looks are his meal ticket."
[From Star, print edition, October 22, 2012]
No more "Wino Forever"? What an end to an era. As for Johnny's fear that he'll lose his "meal ticket" if his looks go … well, look at what happened to Marlon Brando, and people still hired him. Maybe Marlon didn't get the really high-paying gigs towards the end of his life, but he certainly wasn't going hungry. In any case, Johnny should take a good look at Keith Richards, for this is his future.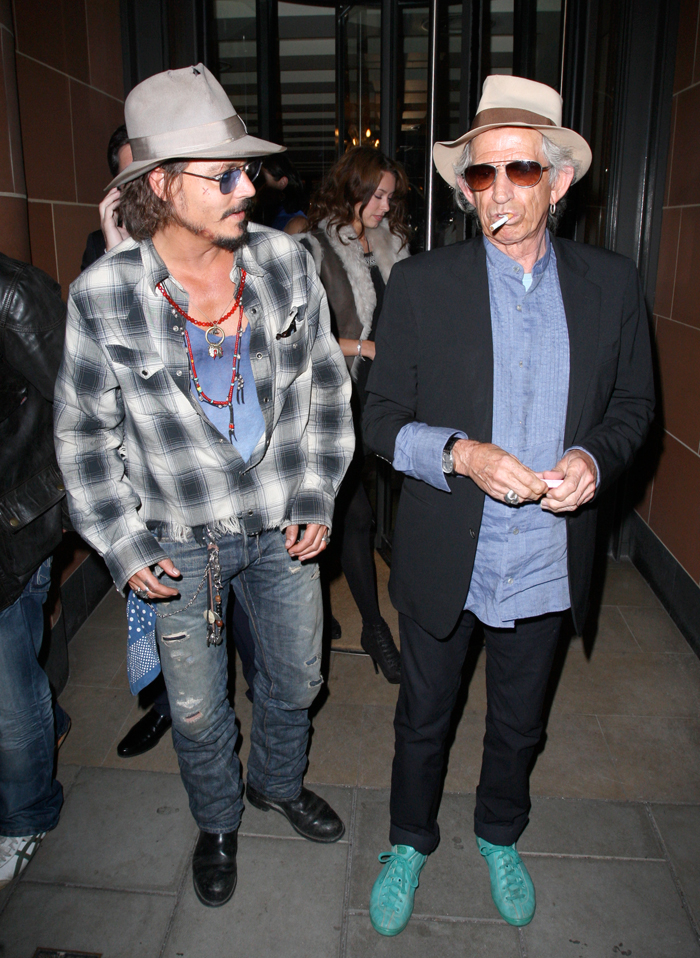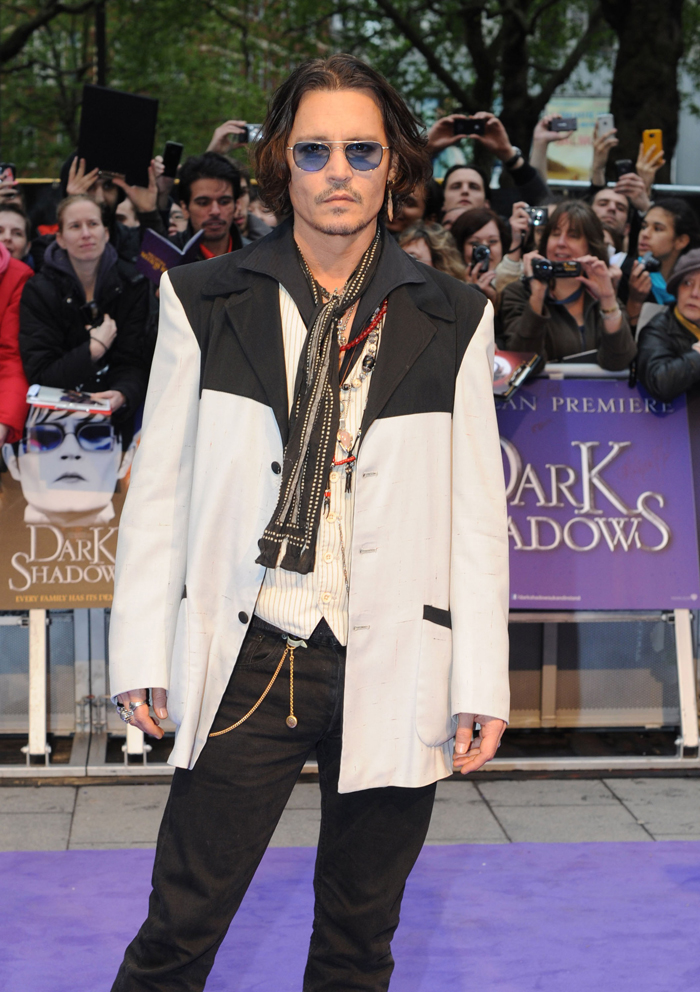 Photos courtesy of Fame/Flynet and WENN