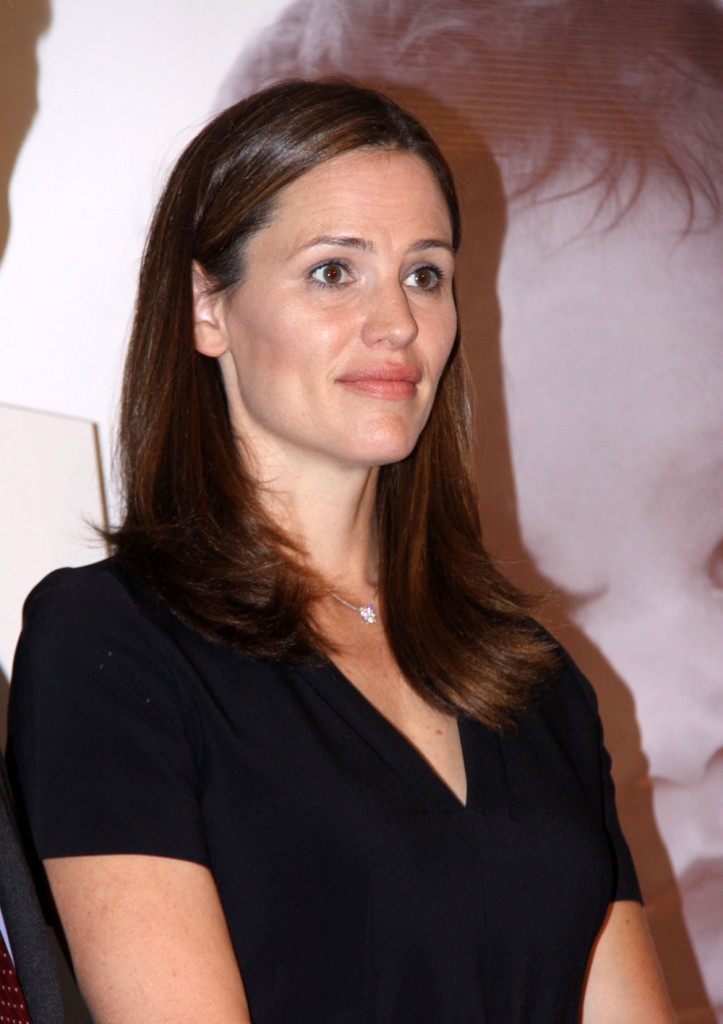 Yesterday we heard a bunch of arguably mildly douchey quotes by Ben Affleck about his marriage and about other women he's worked with. At least that's what I read into it, some of you may disagree. To The Hollywood Reporter, Ben said he still e-mails his exes like Gwyneth Paltrow, some little-known girl he dated in high school, and Jennifer Lopez. He also said of his wife, that "We don't have a perfect marriage, but she inspired me; and finding myself in that marriage and having a child dovetailed with getting to be a little more mature." So Garner helped him grow basically. It just didn't sound like high praise and more like grudging acceptance. When asked why he was drawn to Garner, Affleck said "She truly is kind. She means no one any harm. She doesn't have ill will for any person. She's not competitive with other people. She's not spiteful. It's one of those things where it becomes almost aggravating at times." Uh oh, right?
Then, on Anderson Cooper, Ben sung Blake Lively's praises while telling a story about her he loves to repeat. (You can read about it here.) He called Lively "fabulous and gorgeous," while only saying Garner is "a saint and does so much of the work [raising their three kids] because I'm inept and she's a genius." He did call his marriage great, saying "Forty kind of coincided with having three kids and having this marriage that is great and working in ways that I am really proud of." So that's good, but it sounds more like he's referring to his marriage as some kind of business project. I just would like to hear him sing Garner's praises as more than just a mom, and to compliment her specifically. (Maybe I'm reading too much into it, but it's my job and I don't knock it.)
Well now US Weekly has a little blurb of an article, basically saying that Garner has Ben under control and that he does appreciate her. I would bet one of them planted this as kind of a response to the negative publicity. Garner probably just shrugs when her husband says stuff that can be perceived as careless like "that's Ben." So maybe he runs his mouth more than he should but things are fine at home. Here's more: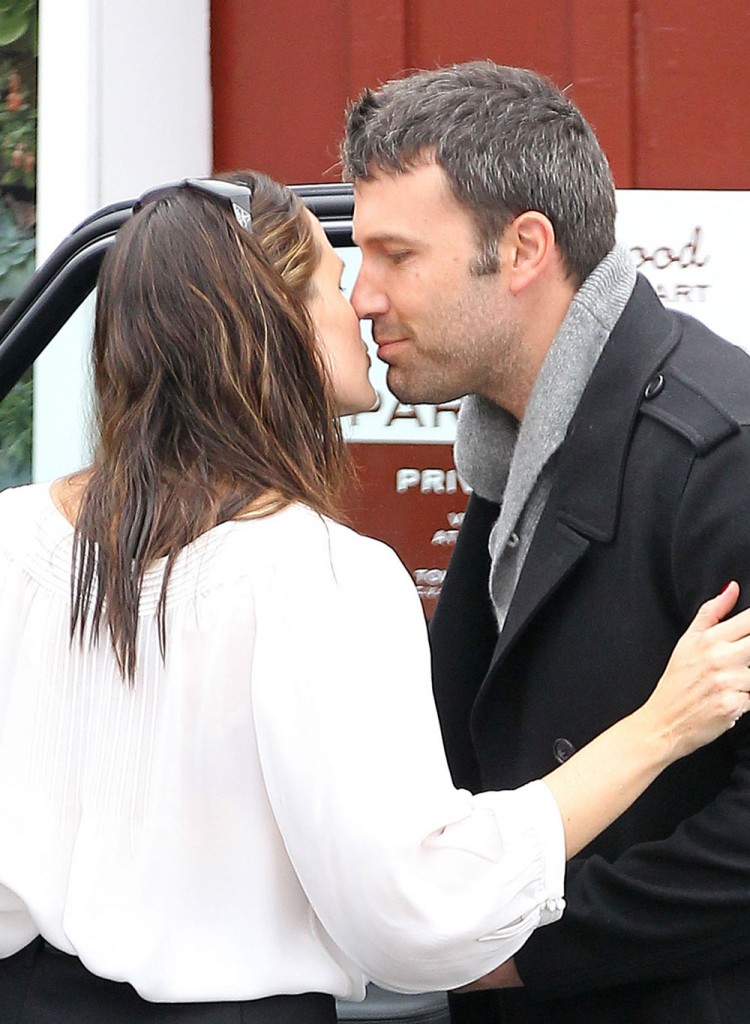 After seven years, Ben Affleck is still amazed at his luck in finding Jennifer Garner.

"Any man who wants to have a marriage work needs to know who the boss is," the Argo actor-director, 40, recently said. "The smart thing about me is I know how great she is."

The Butter actress, 40, has become adept at helping Affleck balance a career with kids Violet, 6, Seraphina, 3, and Samuel, 7 months.

"He tends to get wrapped up in work," says a Garner confidant. "Jennifer is the one who can get him out if it."

Adds the insider, "She has him figured out and will never let him down."

Affleck detailed exactly what it is that first drew him to Garner during a recent chat with The Hollywood Reporter.

"She truly is kind," he gushed. "She means no one any harm. She doesn't have ill will for any person. She's not competitive with other people."

Thanks to Garner's unwavering support, Affleck says he's in an incredibly positive place right now.

"I'm very lucky . . . I feel tremendously grateful," he told Us at a screening of Argo earlier this week. "I have a great family. I'm very inspired by where my career is right now. I'm fortunate . . . I'm happy with where I am."
It's true that Ben has totally admitted that he doesn't do much work around the house and that he gets wrapped up in work. That was in his Details interview. He did say on Anderson Cooper that they try to switch off caring for the kids when they're working, and he told an anecdote about visiting Jennifer on set. You know that the childcare falls firmly on Jennifer's shoulders and that he's away working more of the time, not that they don't have plenty of help.
I think what's happening is that Ben is doing so much press for Argo that he's starting to be too honest and is showing his cards. For someone so skilled at playing Poker, and playing the Hollywood game, he should get his head in it a little more. I don't think it will affect his Oscar chances though, this is minor stuff that only us gossip sleuths are noticing.
As for Ben and Jen's relationship, I would like him to appreciate her as more than just saving his ass at home with the kids. He may do that, but he's not talking about it much. I have the feeling that if he lost her he'd know for sure what an incredible woman she is and what he's missing. I don't want them to break up though! I hope this is a wakeup call for him. I still like both of them, maybe a little more now that I know they're having normal couple issues. Maybe this is all part of the damn Oscar plan!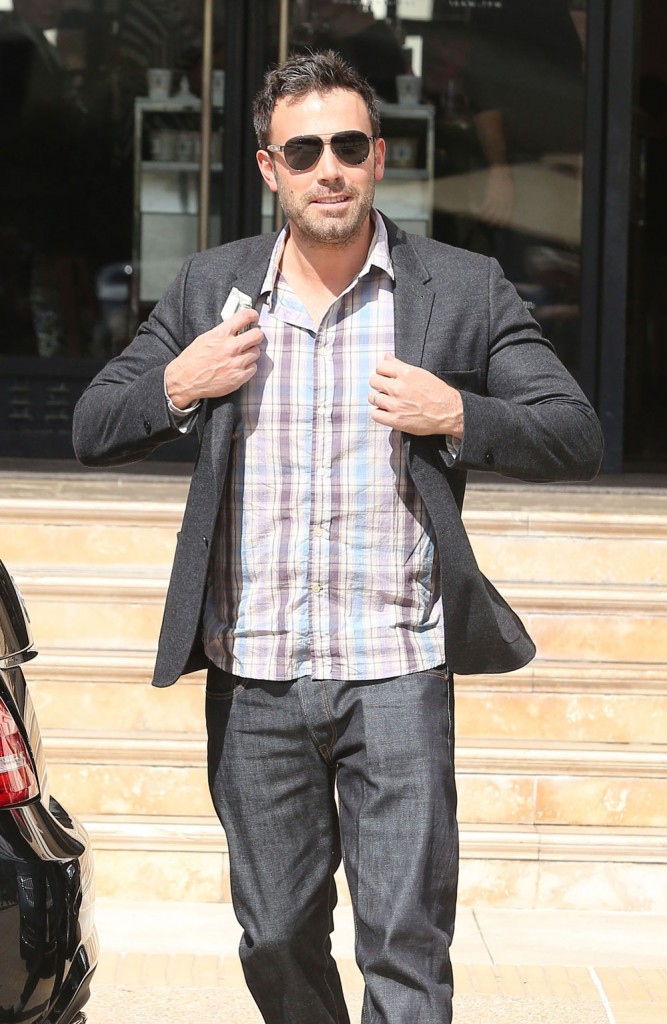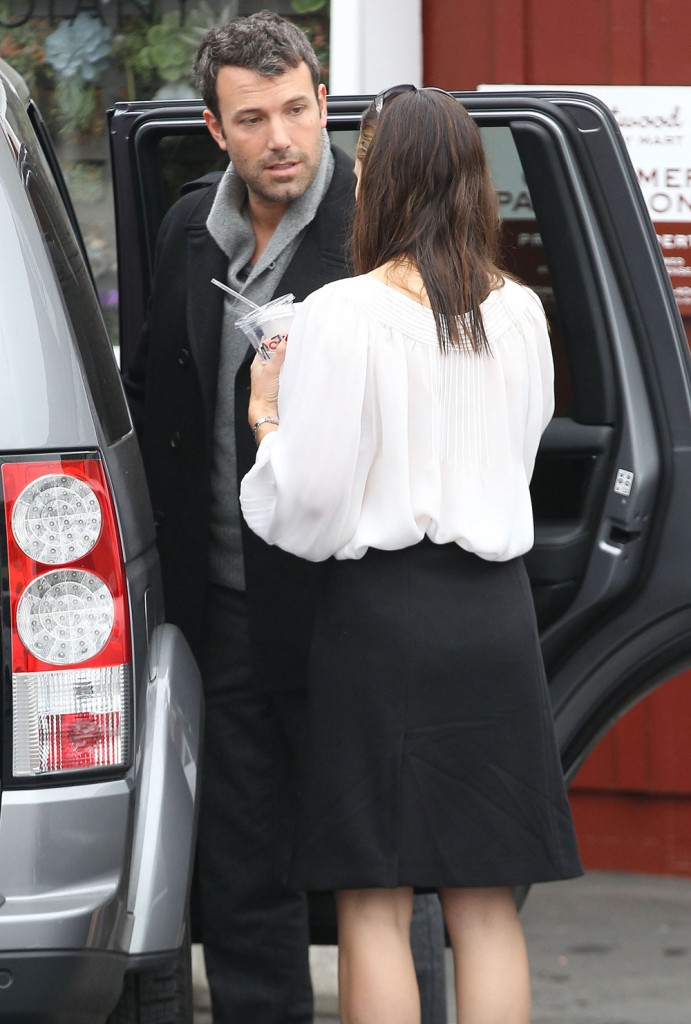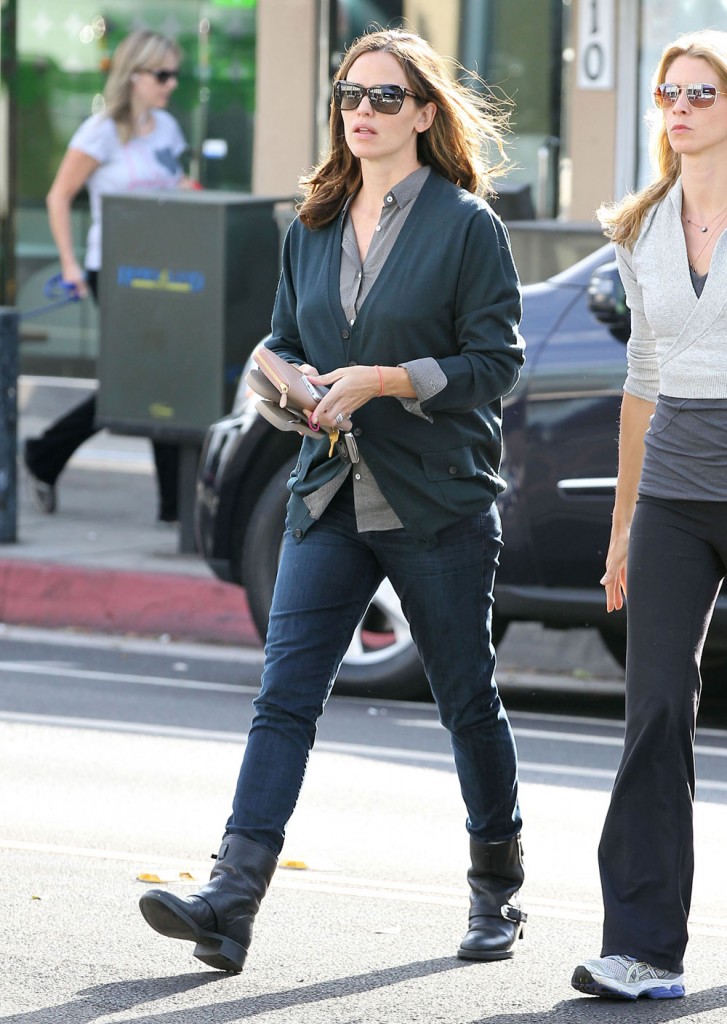 Here's Jennifer out in Santa Monica yesterday and on Capital Hill on Wednesday as part of a campaign for Save The Children. She's shown out with Ben on 9-12-12. Ben is shown alone shopping at Barney's yesterday. Credit: FameFlynet