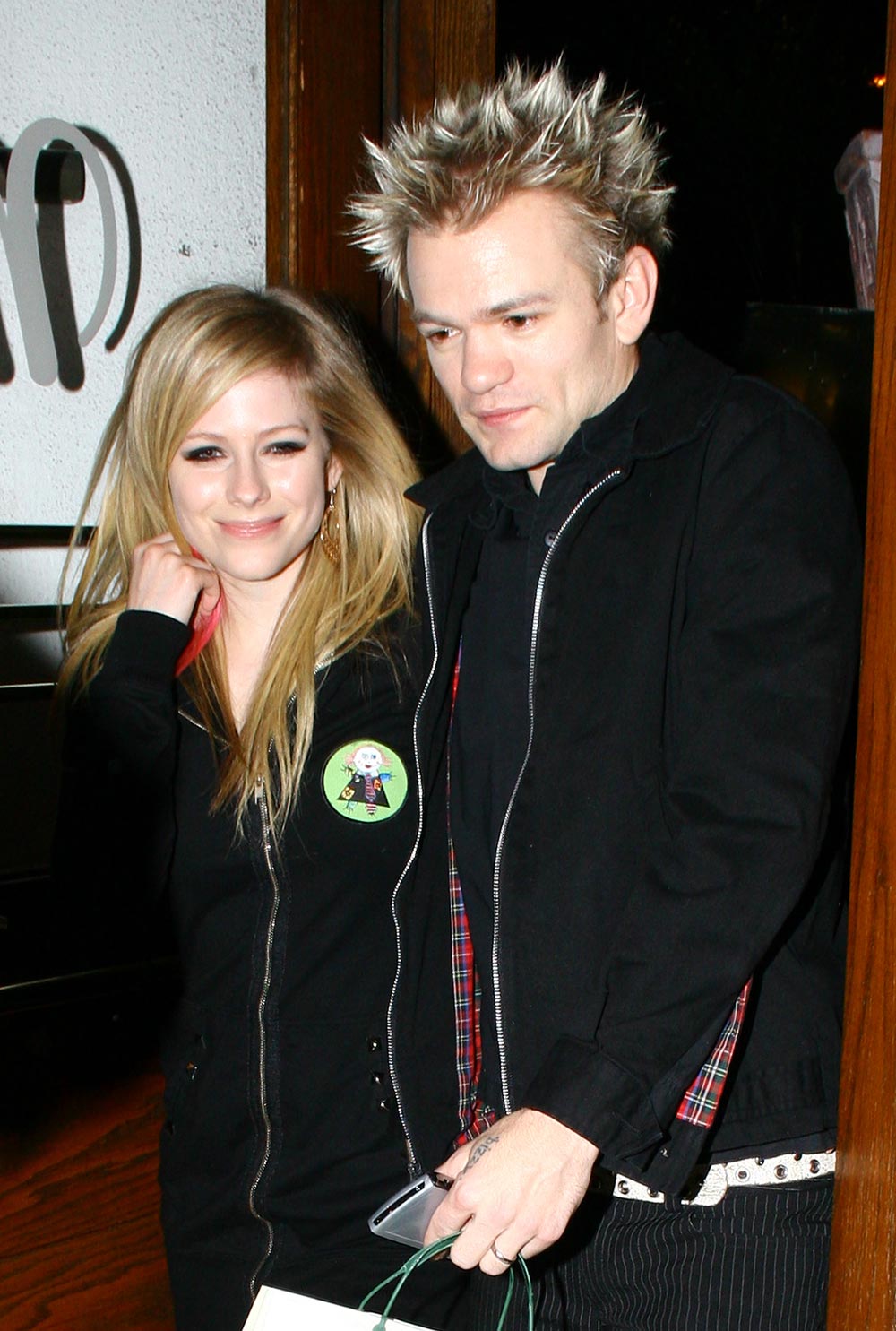 Avril Lavigne is looking sort of pregnant. Viewing these pictures, she could be expecting, or she's shoplifting, there's definitely something stuffed up that shirt. Her arms and face look thin but her stomach and bust look significantly inflated.
This isn't the first time that pregnancy rumors have followed Avril, who is the past has claimed that she doesn't plan to have children until she's in her 30s.
"Oh God! I don't want to have kids for like 10 years. I still have a lot to do. I don't even know if I could handle a dog right now. I'm so not ready. Someday I'll be a mom but not until I'm in my 30s."
Actually, I think that my kids are easier than my dog. While it took two years, my children eventually were toilet trained. The dog never has been. Although, I can shove the dog out in the yard when he cries at night, if I did that to the kids it would be less acceptable.
Avril and her husband of 2 years, Sum41 singer Deryck Whibley, were recently the subject of divorce rumors. While she was touring he was seen out with a tall brunette, and they 'couldn't keep their hands off each other'. Perhaps the baby is a patch for their marital issues?
If Avril has a baby, does this mean she's going to stop dressing like a 14 year old?
Avril Lavigne and her husband, Deryck Whibley, are shown out on 12/4/08. She was also out on 12/2/08 and her hoodie was riding up to show her stomach. She didn't look pregnant then but it's hard to tell. Credit: Fame Pictures