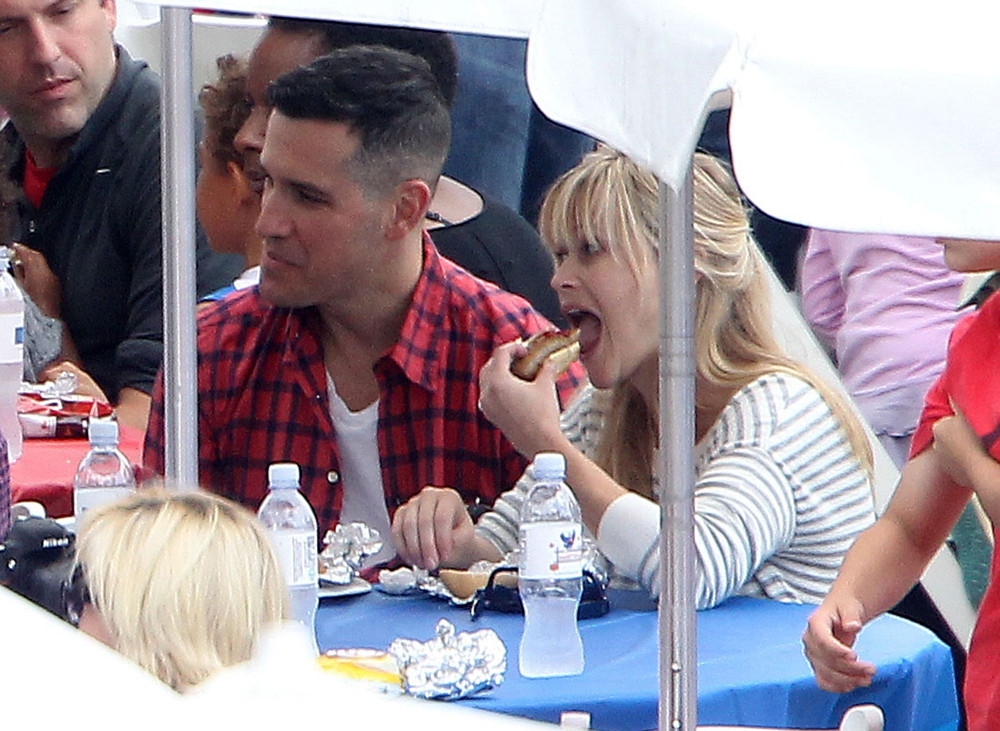 Upon first glancing these photos, I was almost mortified on Reese Witherspoon's behalf because the images were captioned "Reese crushes a hot dog." Then I realized how awesome these photos really are. As most people who read this site are aware, Reese only gave birth to her third child, the questionably named Tennessee James Toth, about a month ago. Oddly enough, Reese is not preening about in skinny jeans but is merely enjoying true picnic food in a casual setting. I know that, like every other Hollywood player, Reese has her own image in mind and probably has her own "game" too, but she just seems so damn normal and like a regular mom who is probably nursing and hoping to hit the gym at some point but hasn't gotten there just yet.
While Reese looks really great here, it's clear that she's not on a mission to appear in some lame, post-baby bikini photoshoot in record time. Instead, she's hanging with her family (specifically in this instance, her husband Jim Toth) and taking her time in losing weight, which will allow her more time to enjoy her newest child's first days on planet Earth. Here, she's shown at Brentwood School Carnival enjoying her lunch — a hot dog! The horror, the horror.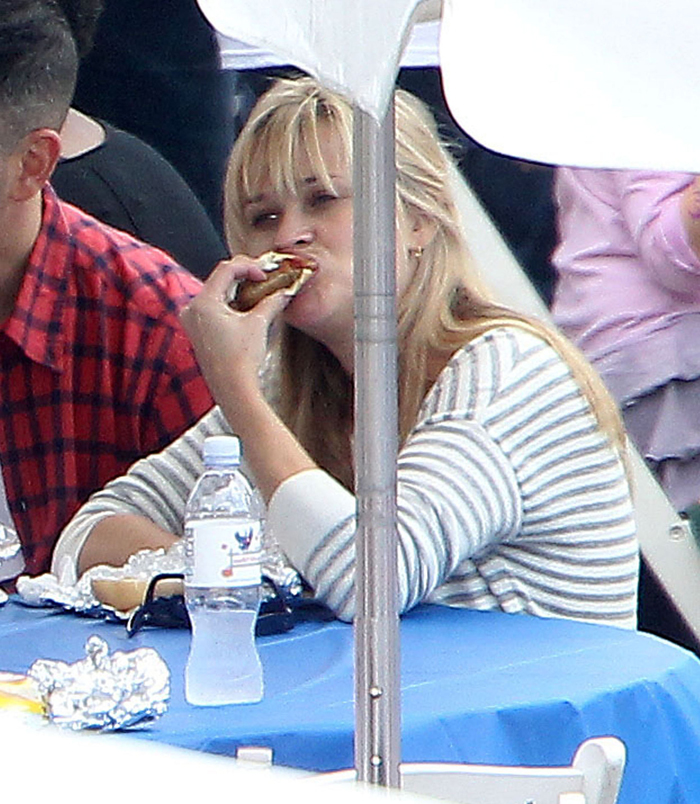 I've always admired Reese's attitude to health and fitness. She's a jogger, but she doesn't overdo it, and she presumably enjoys eating on a regular basis. I'd love to characterize her figure as "real," but that would probably earn me some tsk-ing from those few people who are lucky enough to be naturally thin. What I'm saying is this — Reese obviously accepts her body and indulges within moderation. She generally looks pretty fit, but she also accepts that getting back into shape after pregnancy is a slow process for most women, and she's not willing to starve herself to get there faster. Damn, I'd love a hot dog too, but I haven't purposely eaten meat for nearly 18 years; the last time I accidentally ate some hidden bacon in a dish, my body literally rejected it. So I envy Reese and this hot dog, and anyone who says she shouldn't be "crushing" a hot dog can just suck it. Ahem.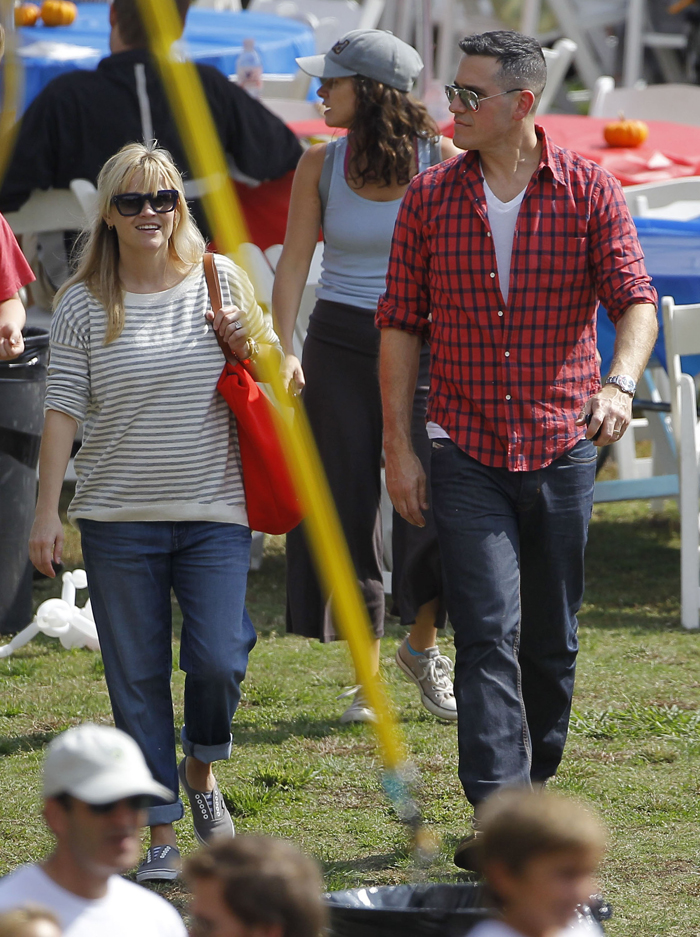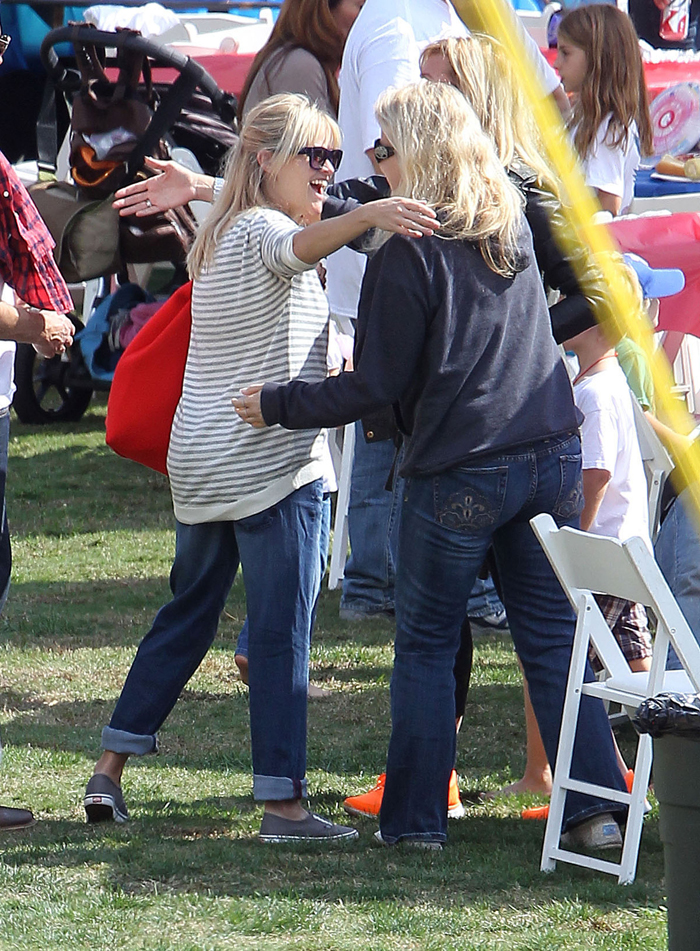 Calista Flockhart was also in attendance at the carnival. She was, uhhhh, not eating a hot dog.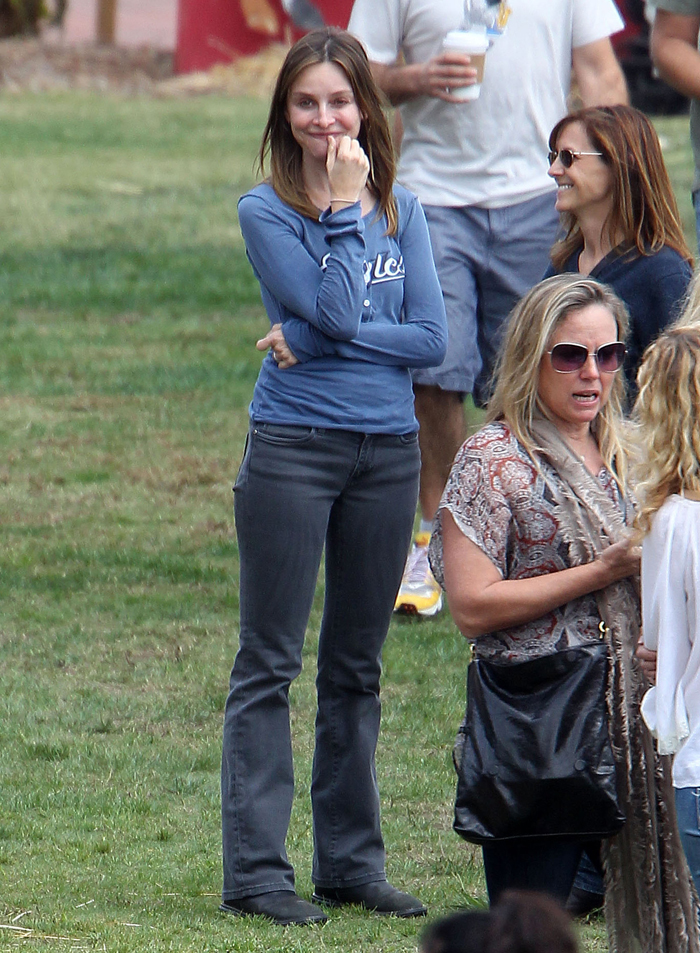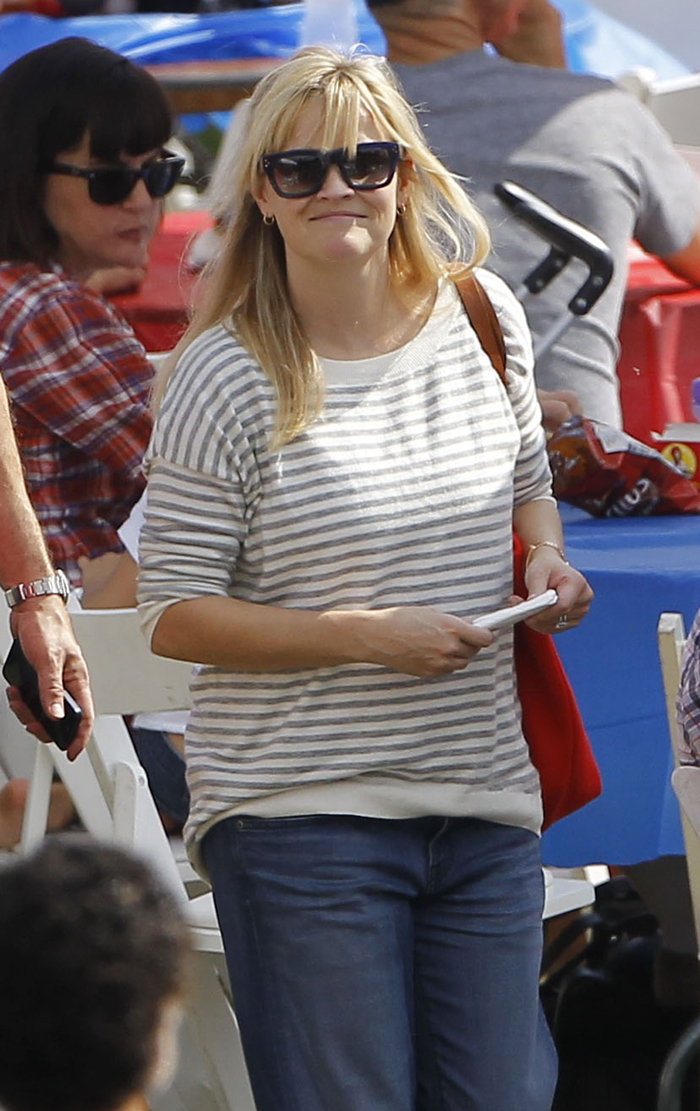 Photos courtesy of Fame/Flynet