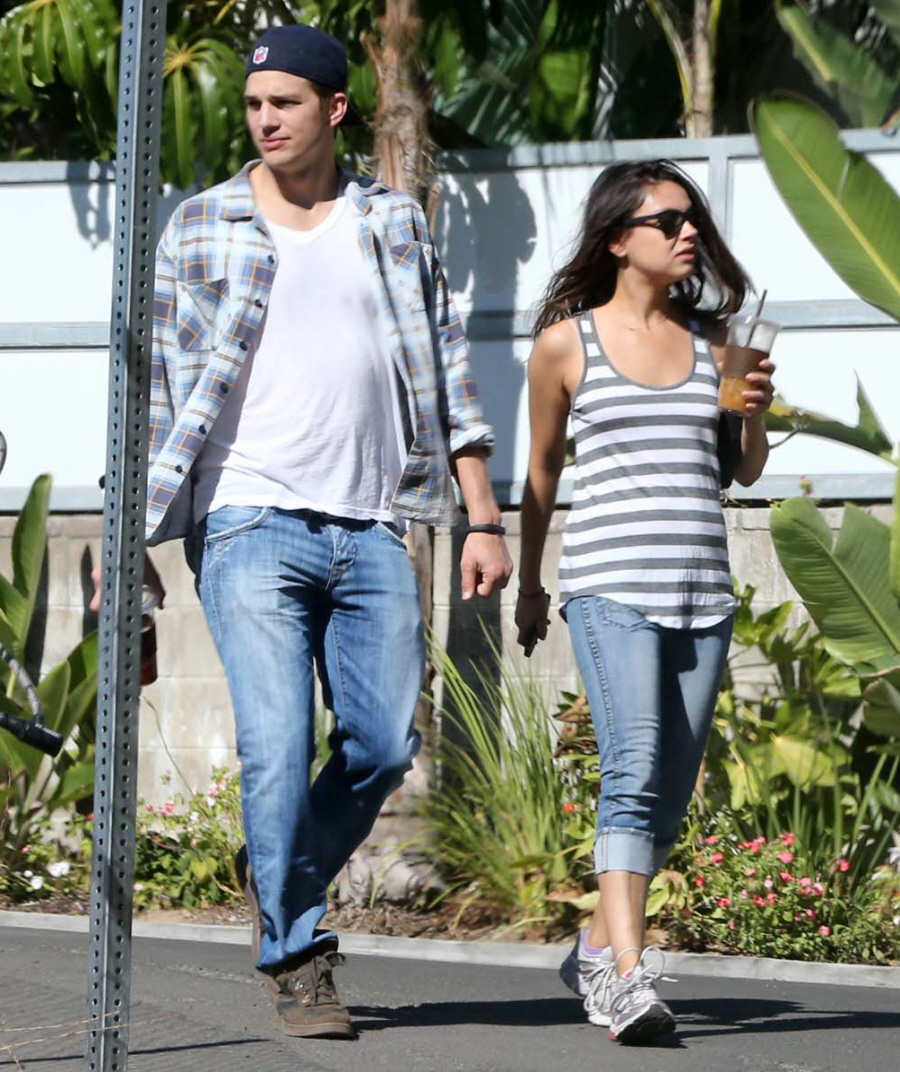 For the record, I didn't notice anything when I was first glancing through these photos of Mila Kunis and Ashton Kutcher in LA on Saturday. Then I noticed that the Daily Mail was making a big deal about Mila's phantom "baby bump" and now I can't unsee it. The Mail claims that these photos prove that Mila is "at the center of a pregnancy riddle after the actress was seen out on Saturday sporting what looked like a baby bump during a romantic stroll with boyfriend Ashton Kutcher, 34." The Mail also notes that Mila and Ashton are already living together (are they?) and that Mila has talked about wanting babies before, tells Glamour, "I do want a family. I'd rather be in love and have a baby than a movie."
Now, here's my take: Mila does look a little "fuller" in her midsection. But it could be an awful combination of several things, none of which is a "baby bump". It could be A) an unflattering, horizontal-striped shirt (which would look bad on most women), B) a food baby, C) general weight gain, because I think Mila gains weight in her midsection, or D) just run-of-the-mill bloating, from PMS, water retention, or too much boozing. Or it could be a baby.
What would happen if Mila was knocked up with Ashton's douche-baby? Ugh. I don't even want to think about it. But if it happens (or if it's already happened?), I do think Demi Moore could be headed for a major breakdown. If Demi gets a People Mag cover just when Ashton and Mila are loved-up, imagine what would happen if Ashton has gotten Mila pregnant.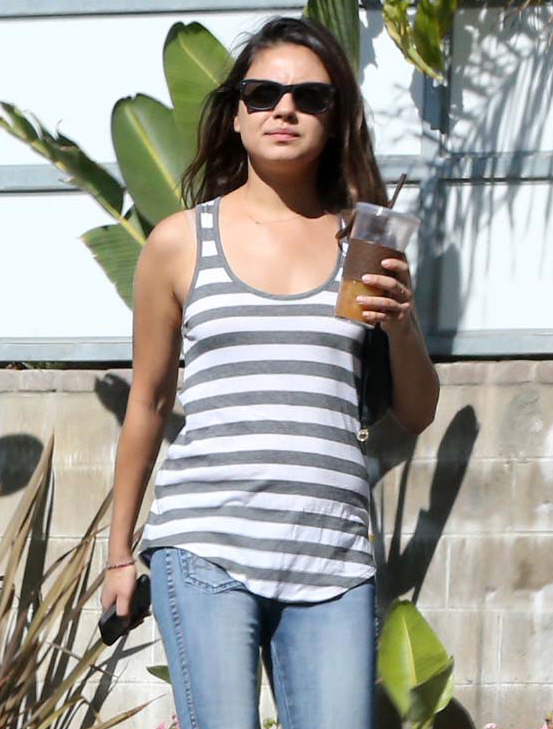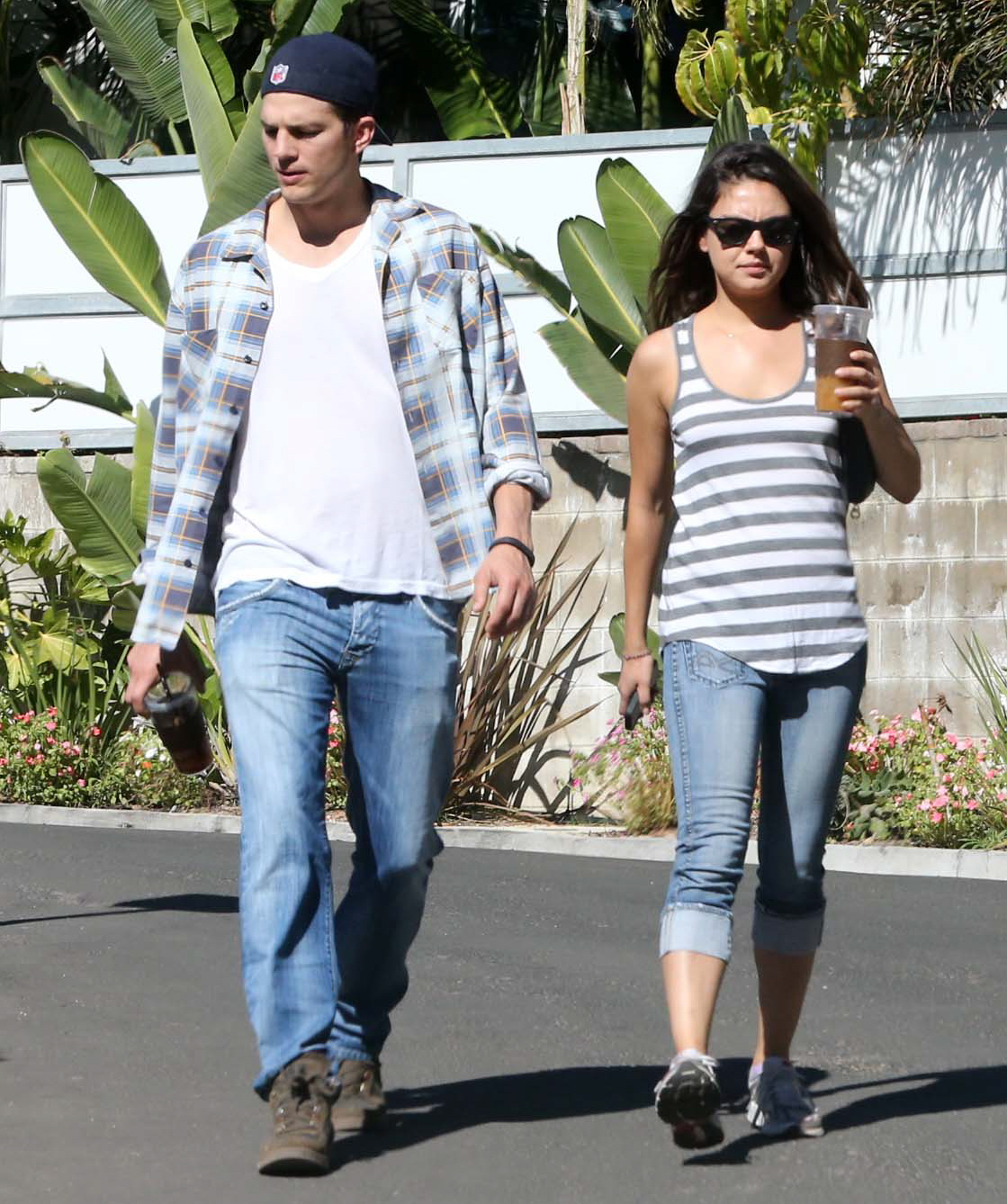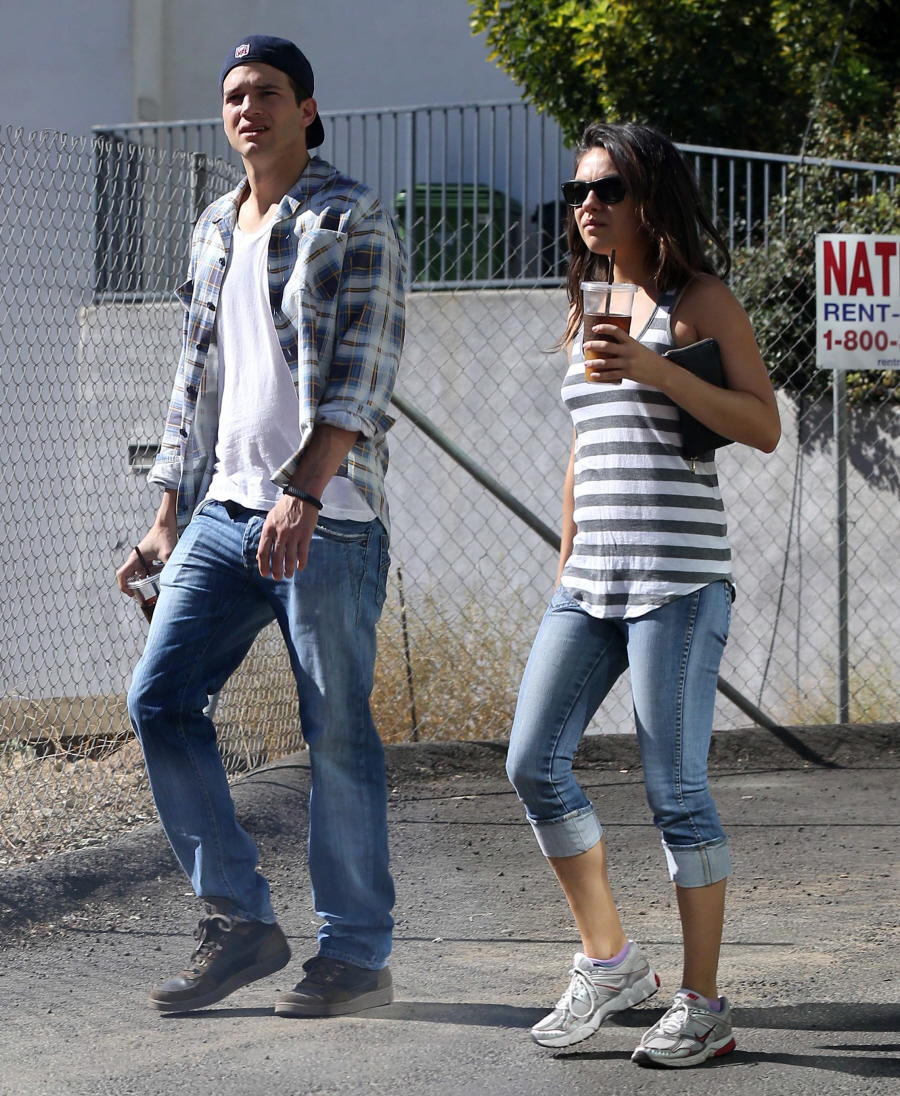 Photos courtesy of Fame/Flynet.