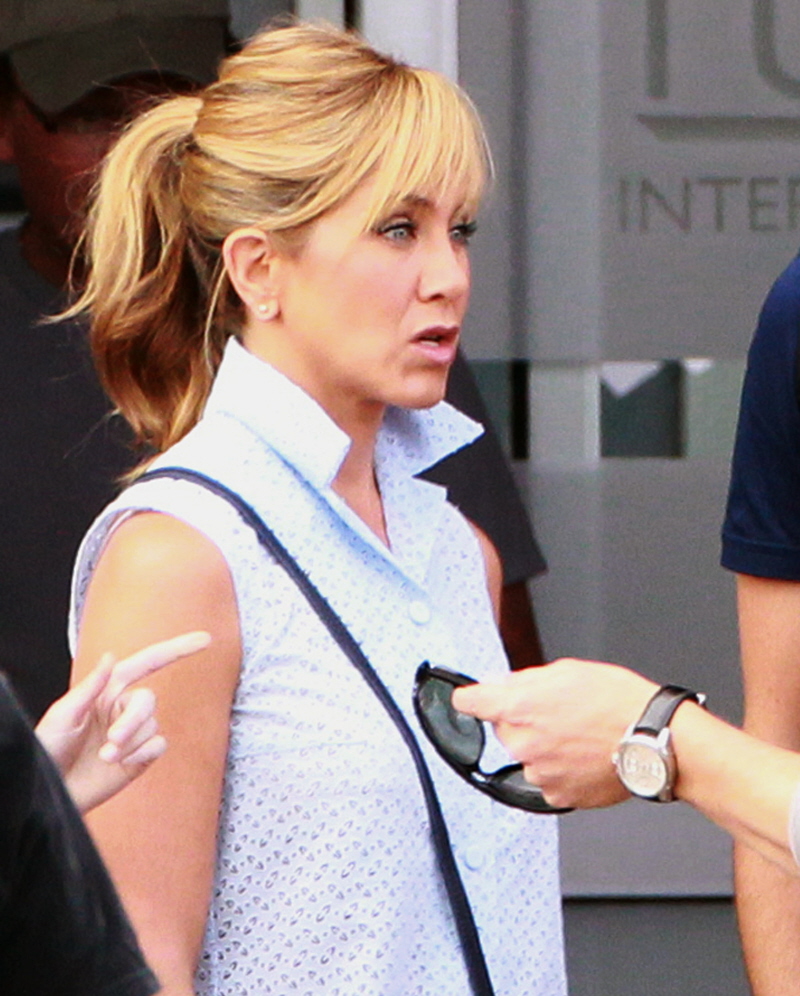 It's time for one of my rare pro-Jennifer Aniston stories. I know sometimes it seems like Aniston can never do anything right in my eyes, but that's a damn lie! I like/appreciate her sometimes. Occasionally. And sometimes one of the tabloids will have an Aniston story that actually elicits genuine sympathy or an Atta-girl. This is one of those times. Star Magazine claims that Jennifer's friend and long-time body double Ashley Cusato is dating Mel Gibson. Which is true – Ashley and Mel went public in October, and multiple outlets reported on the new couple. Ashley is 38 years old, and you can see her IMDB here. Aniston, according to Star, is all "GIRL, NOOOOOoo."
From racist rants to violent outbursts, there's no shortage of reasons to steer clear of Mel Gibson. But Jennifer Aniston's pal and body double Ashley Cusato is getting a stern reminder from her A-list friend.

"Jen respects Mel as an actor, but he's not the type of guy she'd want her friends to date – he's a heartbreaker," stated an insider, adding that Jen was stunned when Ashley broke the news that she's been dating Mel for the past month. "Ashley insisted that he'll be different with her, but Jen didn't buy it."

Reminding her friend that cheating men don't usually change their way, Jen also underscored Mel's temper tantrums.

"Jen wants to be supportive, but she fears it won't be long before Ashley is crying on her shoulder."
[From Star Magazine, print edition]
Let me fix a few things. One, "he's not the type of guy she'd want her friends to date – he's a heartbreaker drunk, racist, anti-Semitic woman-beater." Two, "she fears it won't be long before Ashley is crying on her shoulder… because Mel threatened to choke her to death and bury her in his backyard." I mean, of course no good girlfriend would be jazzed about her friend dating Mel Gibson. But I dislike the reasons given for WHY Aniston would have a problem with it. Mel is not a "heartbreaker" and his rage spells are not "temper tantrums". He's a violent misogynist, a paranoid stalker, a raging alcoholic and a brutally offensive racist. This isn't a case of, "Oh, my new boyfriend has a DUI, is that a dealbreaker?" This is a case of "His last long-term girlfriend taped his stalking, harassing phone calls in which he verbally threatened to kill her if she didn't blow him in the Jacuzzi." DEALBREAKER.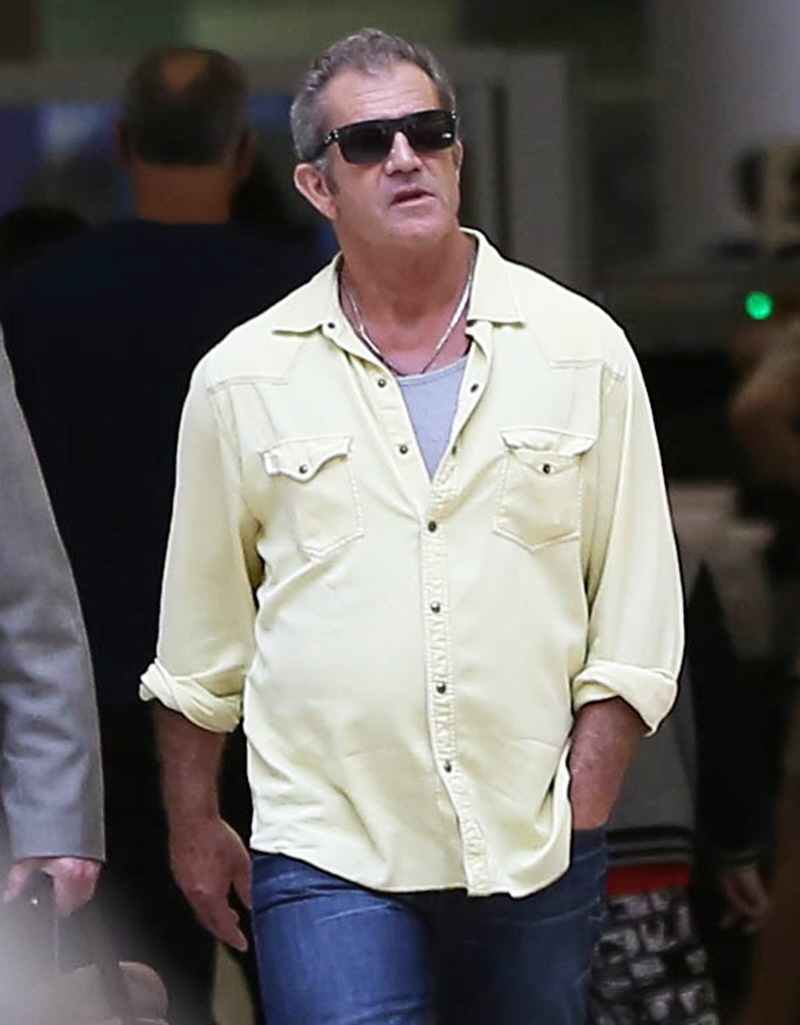 Here's Ashley Cusato: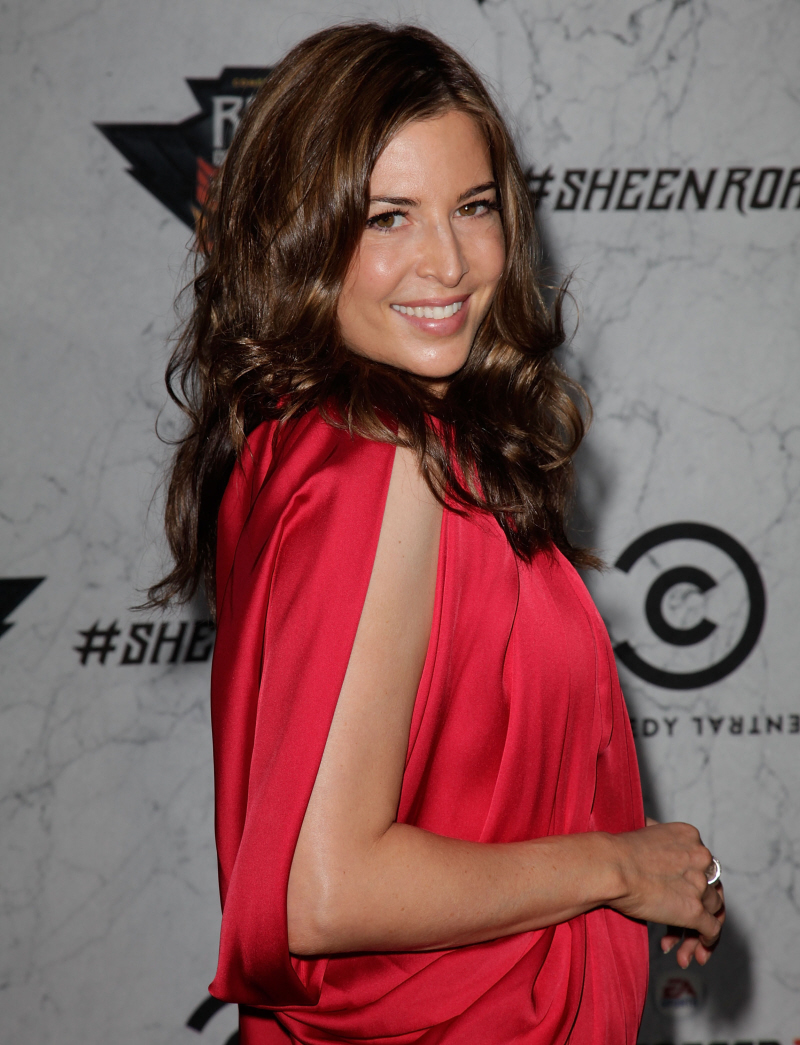 Photos courtesy of Fame/Flynet and WENN.