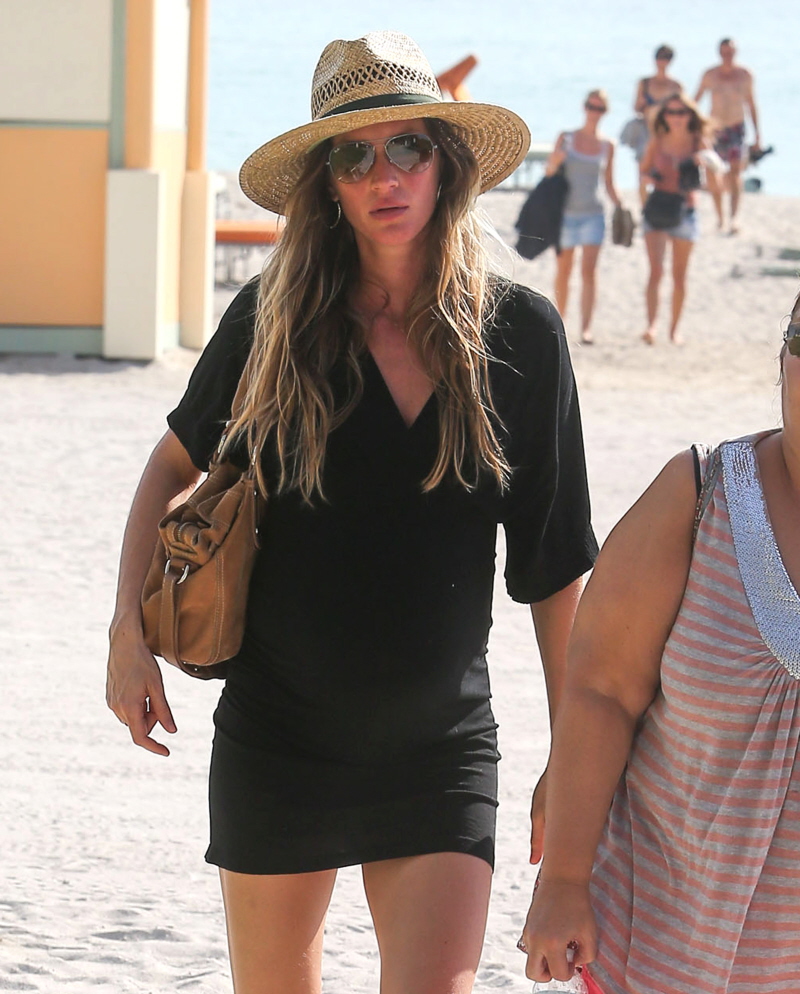 These are photos of Gisele Bunchen and Tom Brady over the weekend in Miami. The pics where Gisele is wearing white skinny jeans and a beige-y sweater are from Saturday night – Gisele and Tom had dinner at Prime One Twelve in South Beach. Then Gisele was with a friend on the beach on Sunday. Gisele was definitely trying to shield her face for both incidents, and she really did NOT look happy with the paparazzi. Which makes me feel bad for her… for half a second. Yes, the paps should NOT get in her face. At all. They shouldn't swarm any woman, especially a pregnant woman. And I don't know if they were saying something to her, but judging from her face, I think some of them were probably yelling something rude. So, on that account, I do feel genuine sympathy for her. That being said, I don't really understand why any of this is some big secret. She's in Miami with her husband. She's pregnant and she can still fit into skinny jeans. She's not wearing any makeup and she still look great. Why does she need to go through the motions of "hiding"?
As for her pregnancy… she looks pretty far along to me. I'm trying to do the math – most people think that she was a month or two along at the Met Gala in May, which means that she's about seven or eight months along right now. New Year's Baby? Perhaps. She's also staying remarkably slender all over for this, her second pregnancy. Remember her first pregnancy? She carried small for that one too, and her body bounced back in like three weeks or something. Yes, she exercises. But she also has great genes for how she gains weight. I will say this – and I think I said during her last pregnancy too – I think Gisele's face looks so much prettier when pregnancy "fills it out" a little bit. Her face looks slightly fuller, and she has a healthy, rosy glow and it just softens all of her other features.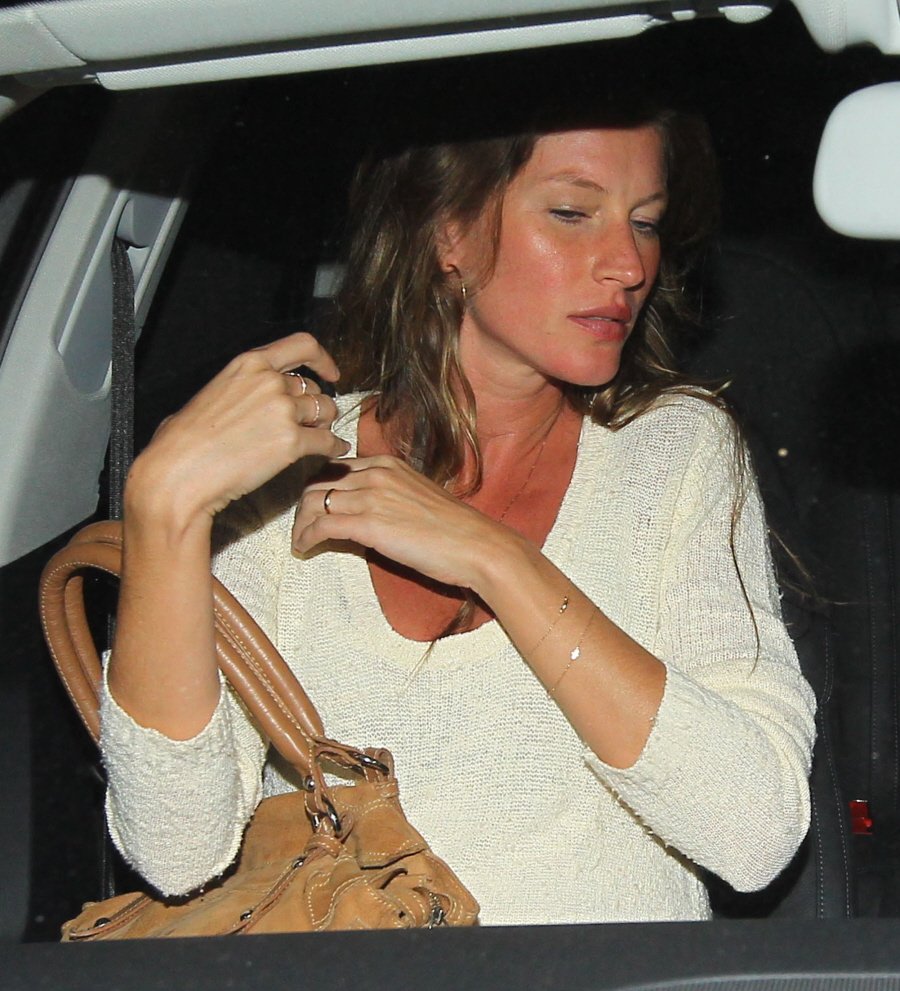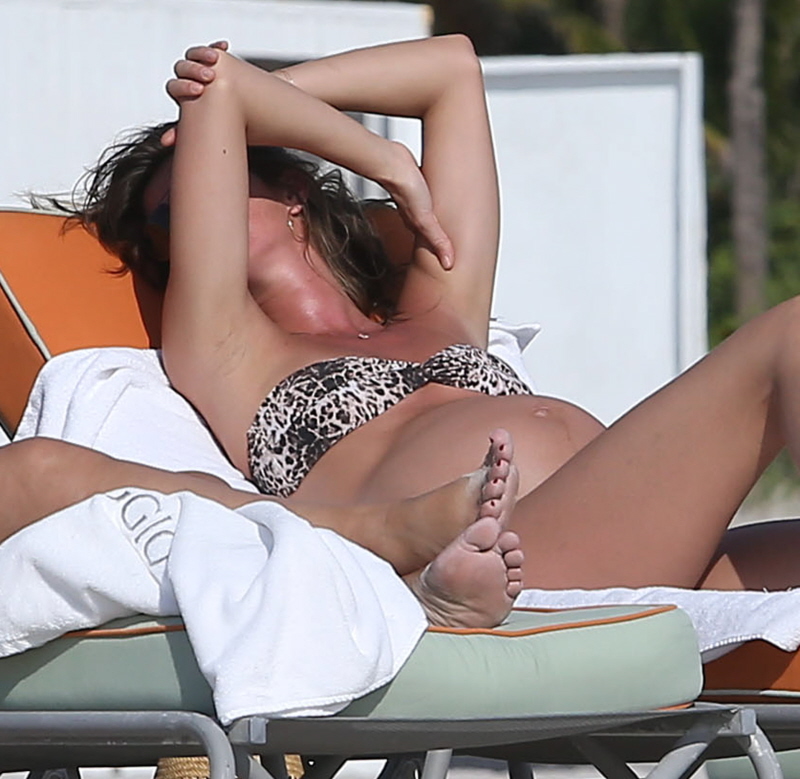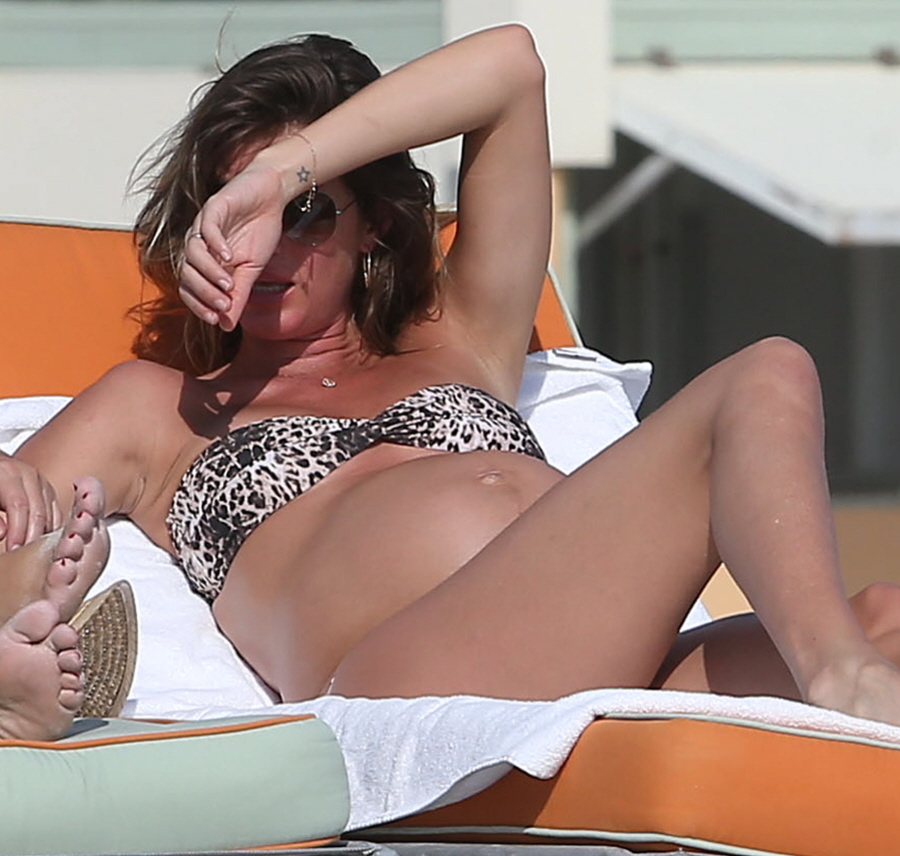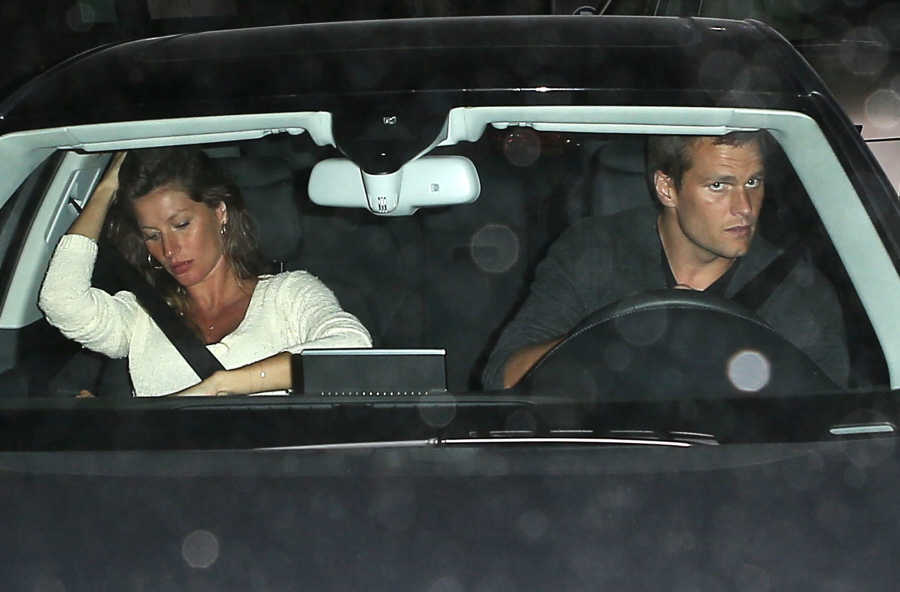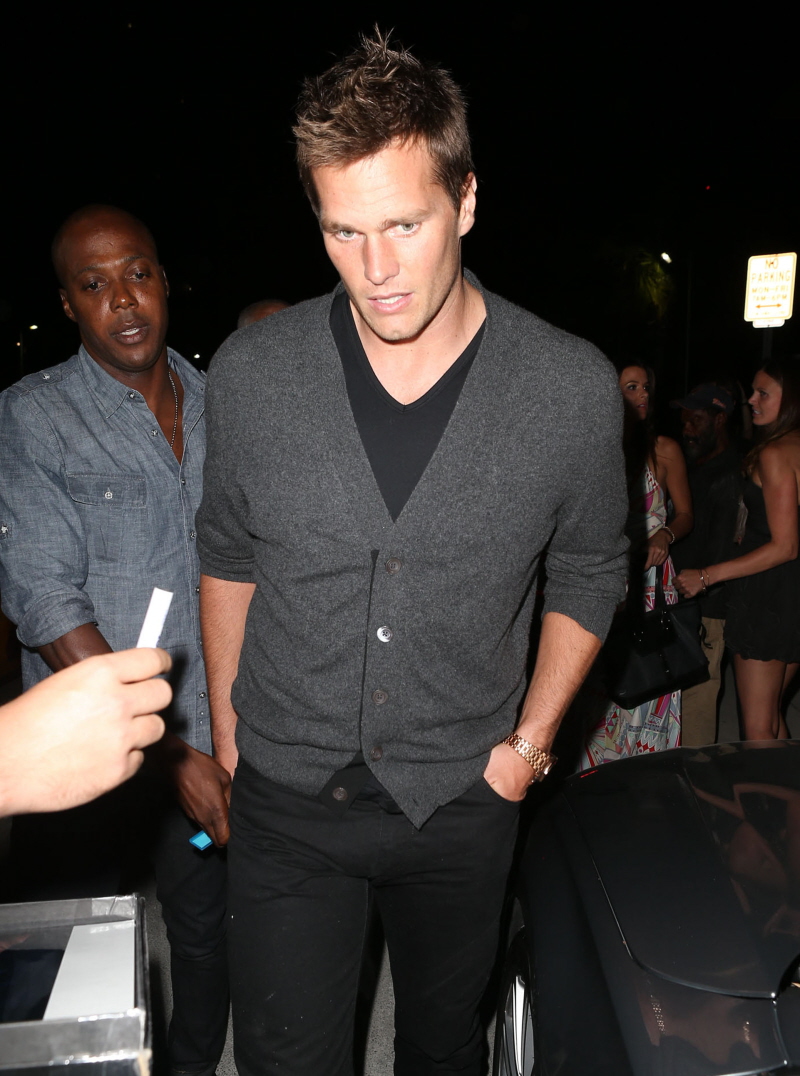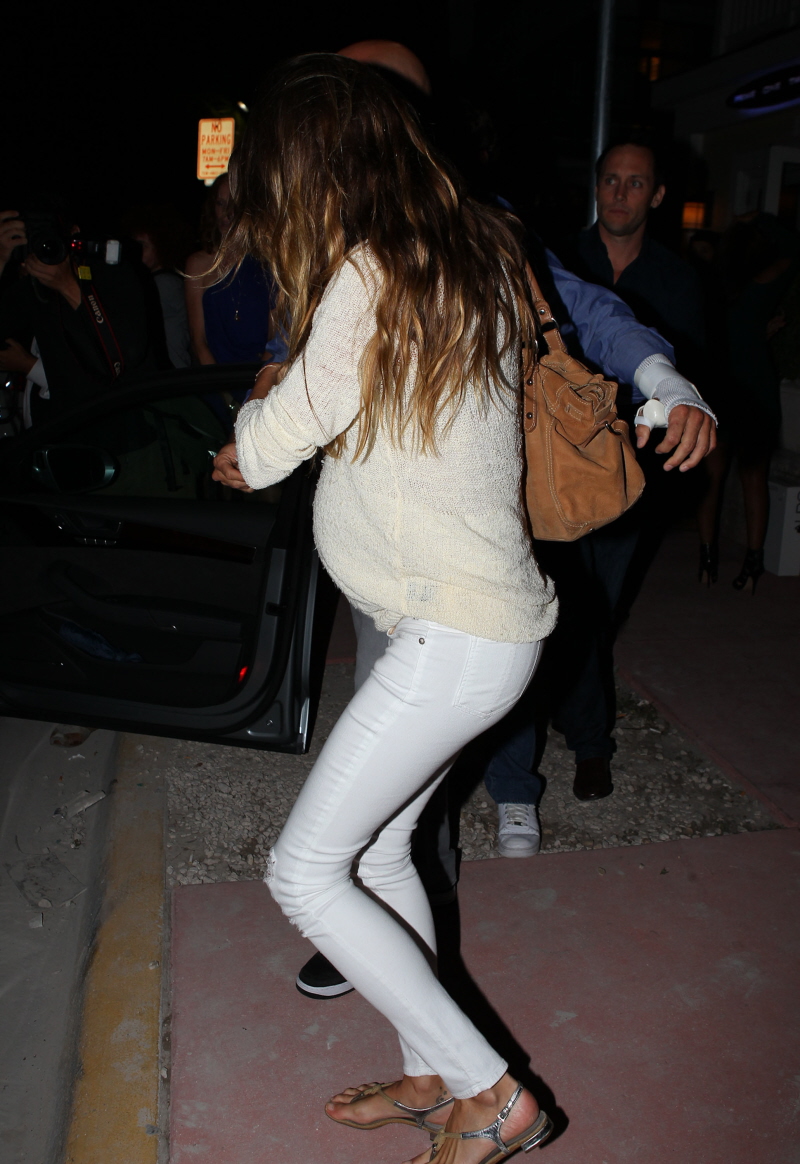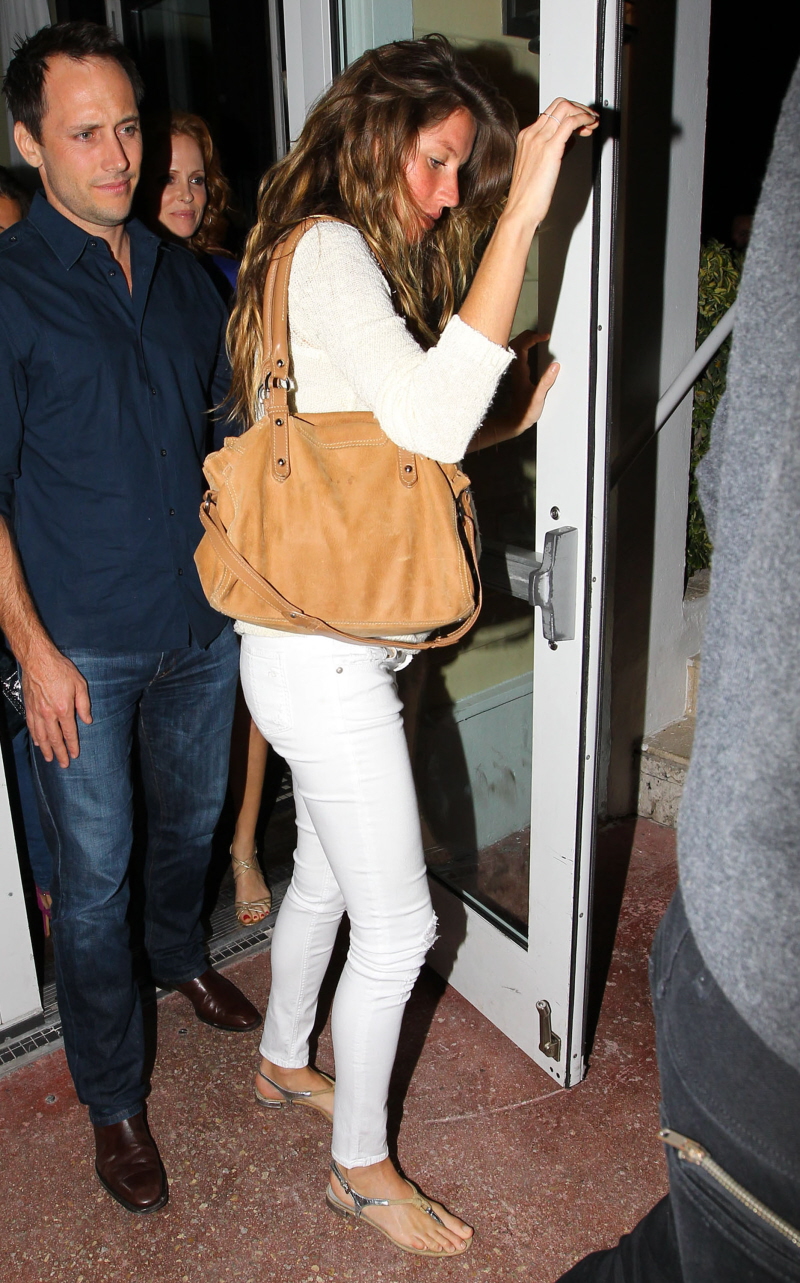 Photos courtesy of Fame/Flynet.