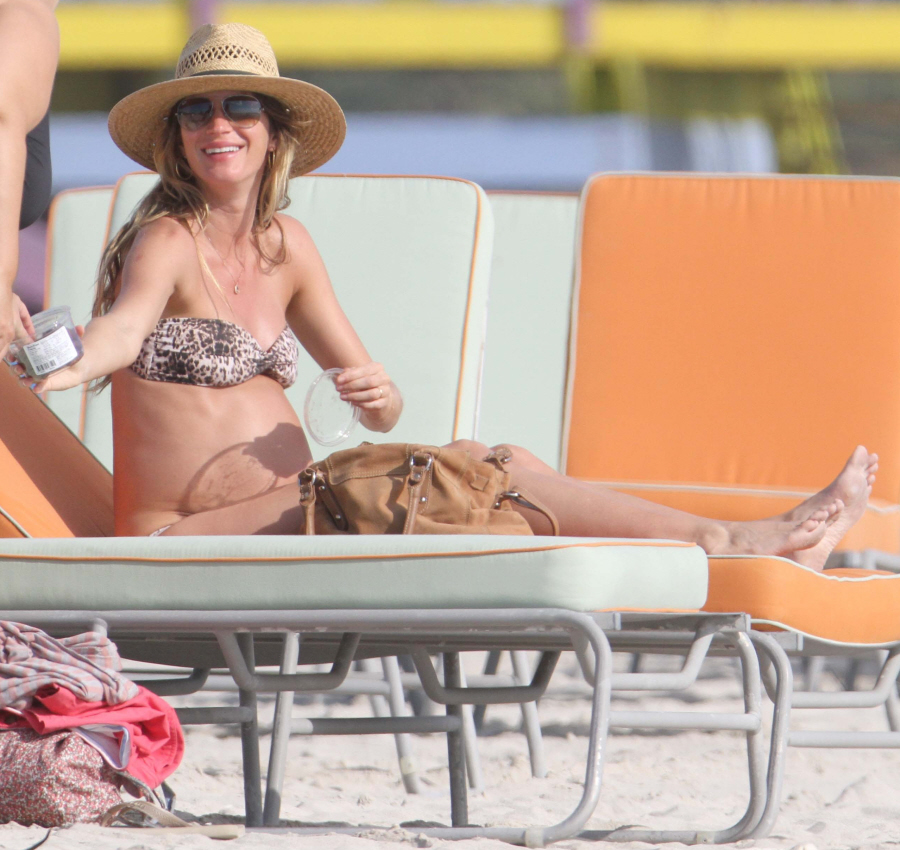 Back in 2011, Gisele had just given birth and her body snapped back really quickly. So, obviously, she did a Vogue Magazine pictorial and interview to show off and discuss her post-baby body. It was in that interview that some believed Gisele sneeringly and condescendingly slammed pregnant women who gained more weight than she did. During a larger conversation about her body and how she lost her pregnancy weight so quickly, Gisele said: "I did kung fu up until two weeks before Benjamin was born, and yoga three days a week. I think a lot of people get pregnant and decide they can turn into garbage disposals. I was mindful about what I ate, and I gained only 30 pounds." Maybe she was just describing her own experience and that comment was laden with judgment and condescension. Maybe. All I know is that the Vogue quote was the first thing I thought about when I read this in Page Six this morning:
Pregnant supermodel Gisele Bundchen has a killer body and a killer sweet tooth. The Brazilian stunner, who's expecting her second child with husband Tom Brady, capped off a poolside lunch with two orders of tiramisu with ice cream along with cannoli and coconut sorbet Friday at Bianca restaurant at the Delano Hotel in South Beach. The next day, the beauty and Brady, who joined her in Miami as the Patriots had a bye week, enjoyed a hearty meal at Prime 112 steakhouse.
Hm, two orders of tiramisu WITH ice cream and a cannoli and coconut sorbet?!? It's almost like she's treating her body like a garbage disposal! It's almost like she feels like she should just give her pregnant body what it craves. It's almost like we shouldn't judge her for what she's eating because no one should get on their high horse and act all snide and bitchy to pregnant women. Too bad, Gisele.
Of course, this could be some "tip" that was given to Page Six by Gisele's publicist after everyone was like, "Damn, she's 7 months pregnant and she's still wearing skinny jeans?" They want to convince us that Gisele is actually eating during this pregnancy.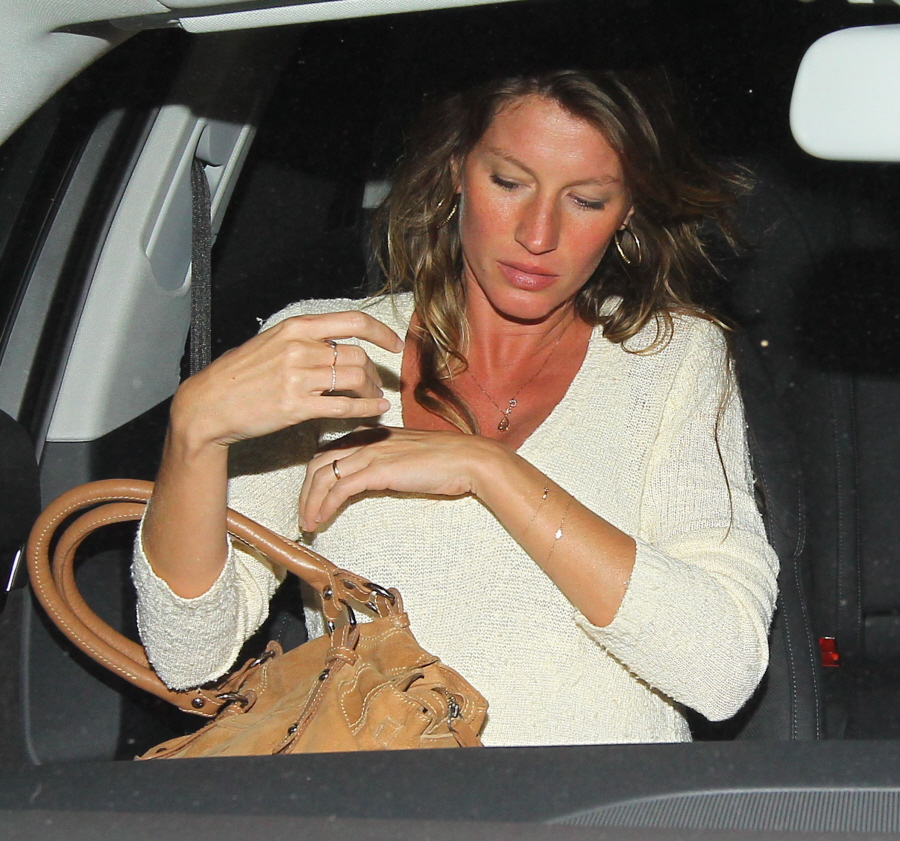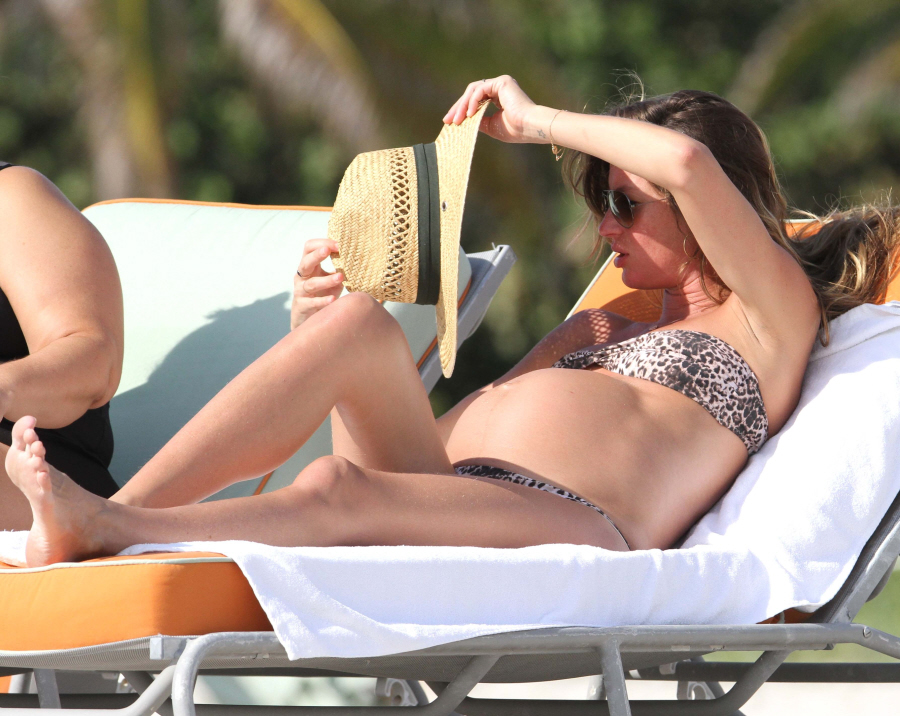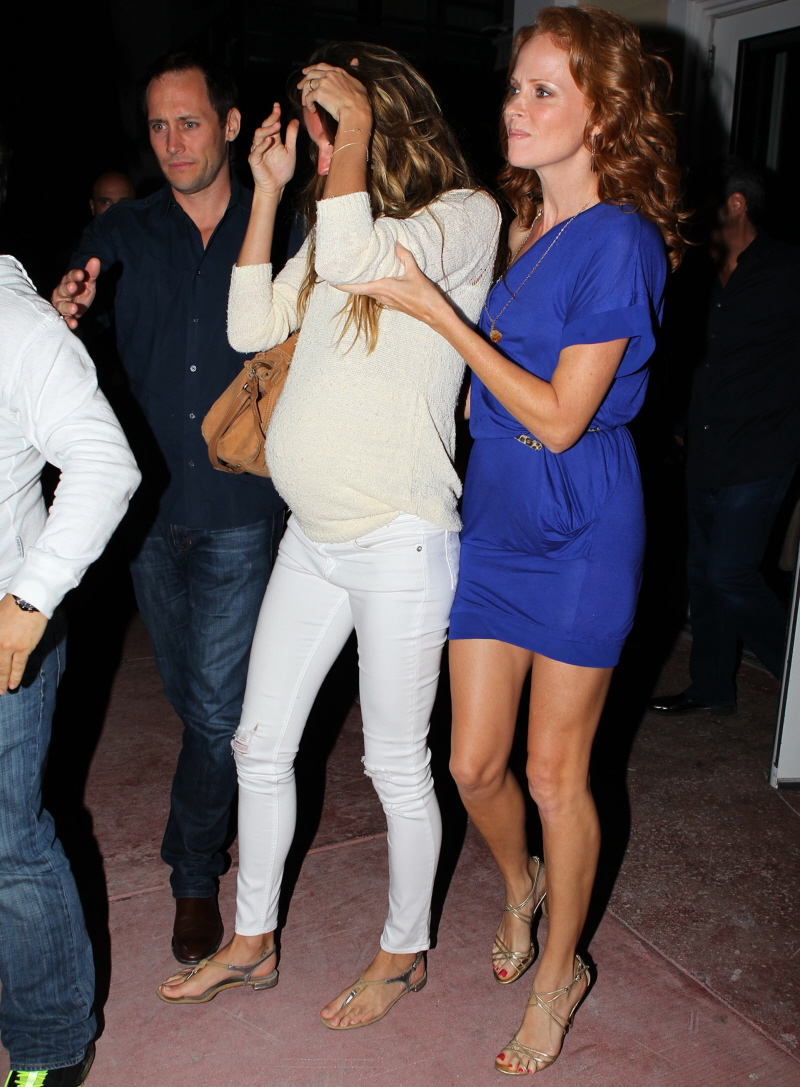 Photos courtesy of Fame/Flynet.