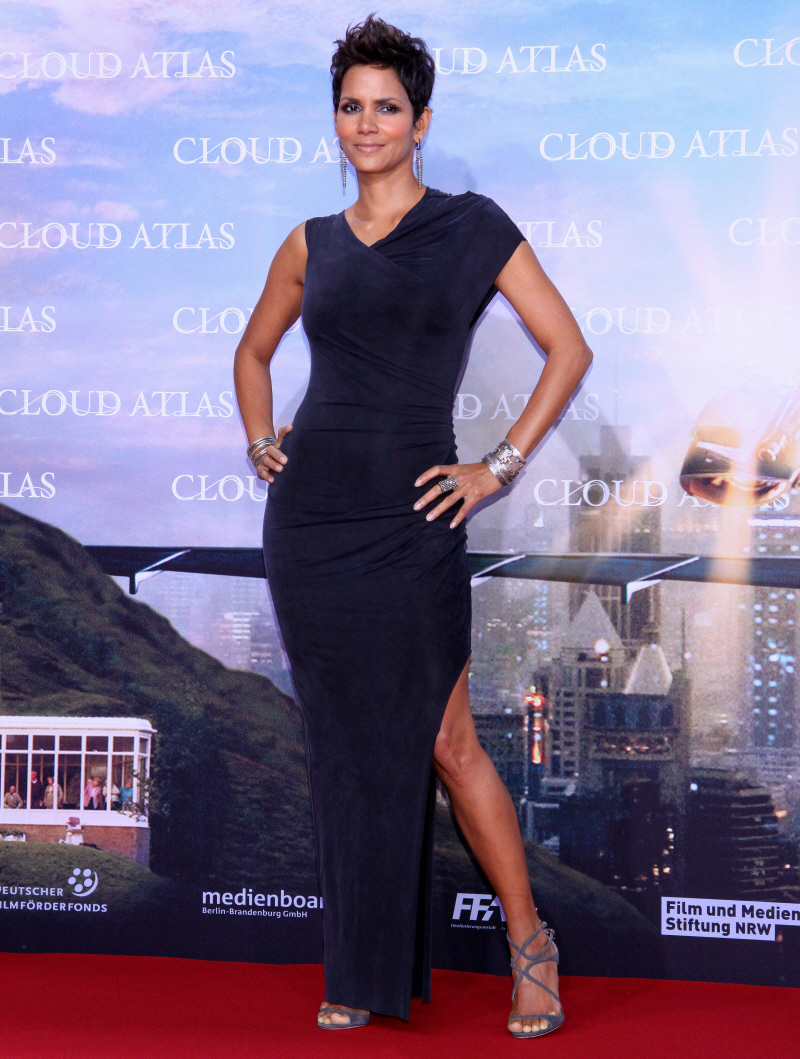 Here are some new photos of Halle Berry and Tom Hanks at the premiere of Cloud Atlas in Berlin, Germany. Tom is lovely, and Halle is… Halle. She's beautiful and she can do no wrong (at least when it comes to her physical beauty). Halle is wearing a navy Helmut Lang dress which is pretty good. I like a good blue dress, and this one is fine. I think I would like it better if the navy didn't seem so "dusty". Go bold or go home, especially when you've got Halle's magnificent coloring.
Yesterday, People Mag published an interview with Halle in which she discussed the issues people have with her short hair, and short hair in general. I found it interesting…
It's been more than three years since Halle Berry famously chopped off her hair, but it's still an ever-present topic of conversation for the star.

"When I have my short, short hair, that's when I'm my best self," she tells PEOPLE. "But hair doesn't define me. It's just an accessory that I get to wear, like a handbag or shoes."

However, at the start of Berry's career, her lengthy locks did define her, since long hair is so often seen as beautiful in Hollywood. "I personally fought against that stereotype when I first started acting," she explains. "I would go on acting auditions, and every black girl would have this long, curly hair, whether it was real or not. And I would go to these auditions and come back with nothing. So I had to somehow be different."

Berry actually made her first big cut around 1989. "I remember I went up to my manager's office and his heart probably stopped beating. And he said, 'You're never going to work, you're not what they want!' And I said, 'Good. Let me be something different then."

Two weeks later, she got her first TV job, as a model on the short-lived ABC series Living Dolls. "I had short hair and that's why they chose me — because I was different and not like everyone else. It was the way I kind of rebelled against … the notion that you have to have long hair to be beautiful."
Shall we really talk about this? I want to talk about this! I have long hair. I've had long hair almost all my life, save for a few years in college when I wore my hair slightly above my shoulders. I feel like I look better with long hair (and NO bangs) and that's my call. I really don't feel I have the face for short hair, nor do I have the face for bangs. In my opinion, very few women look better with bangs, and as for short hair… I think you do need to have a certain "face" for it. Like, Halle looks awesome with short hair. I think she looks better with short hair than with long hair. Anne Hathaway was not so lucky, and (just my opinion) neither was Emma Watson, who tended to look like Justin Bieber with short hair. For me, in my little world, it's less about "long hair = the standard of beauty" and more about "see what works with your face."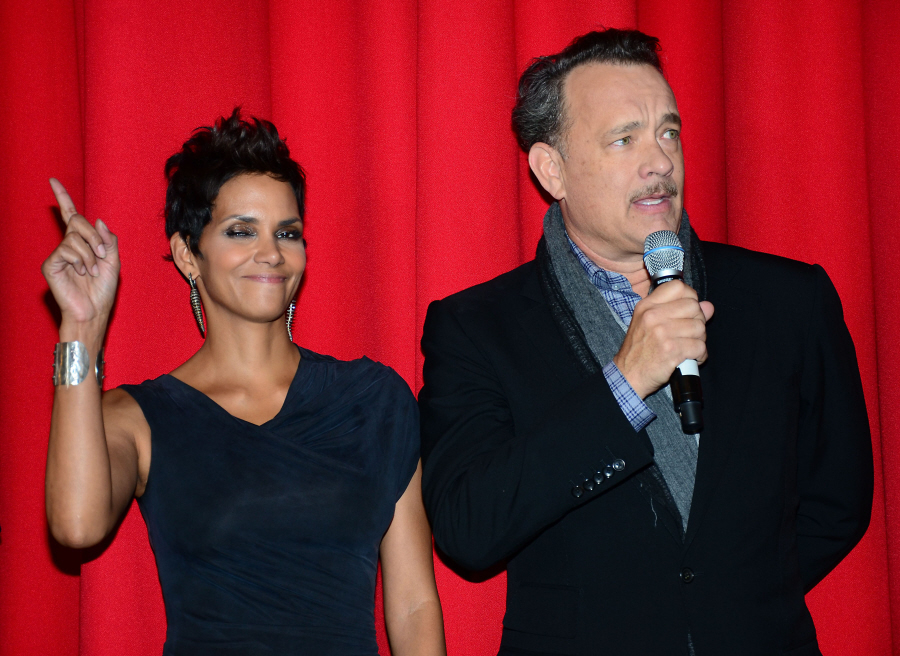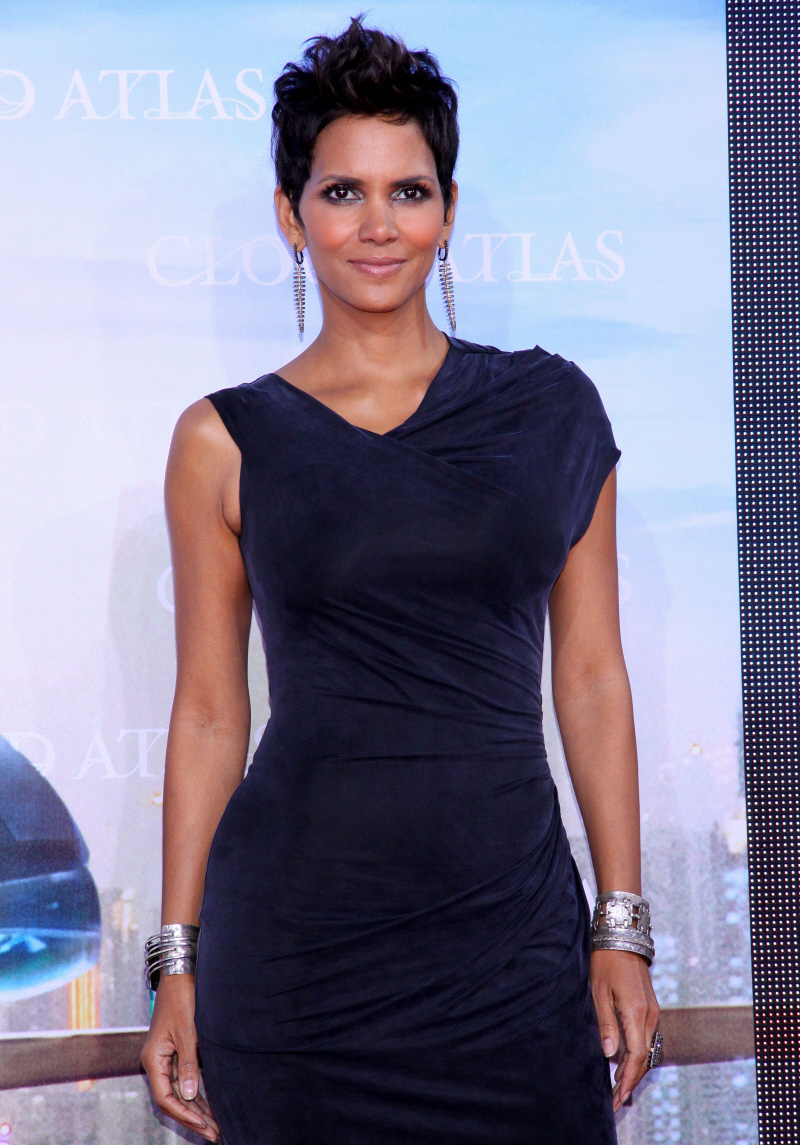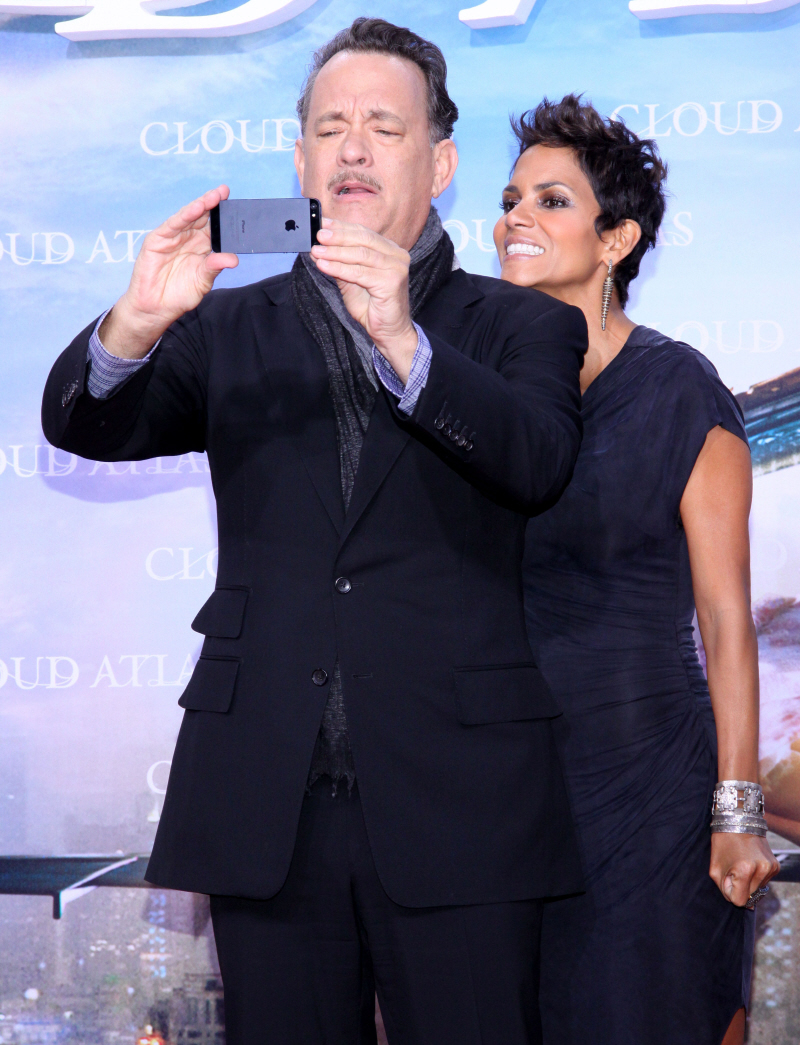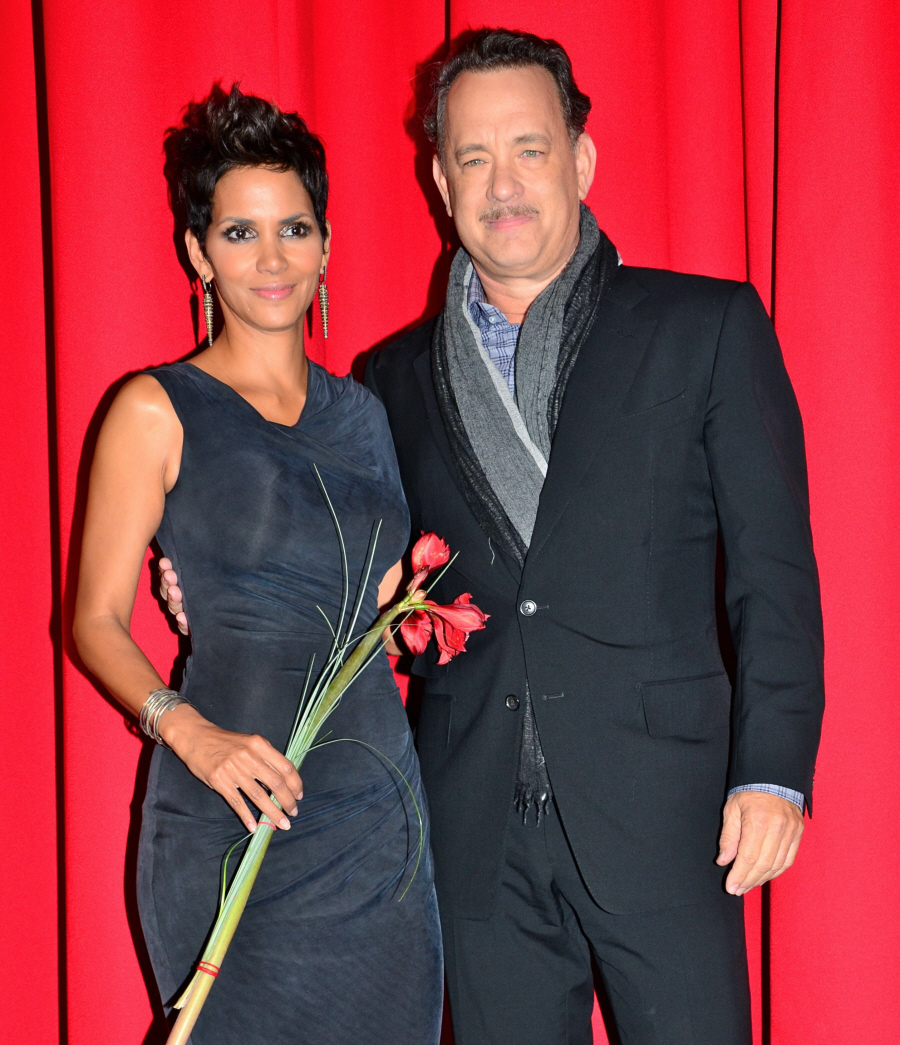 Photos courtesy of WENN.