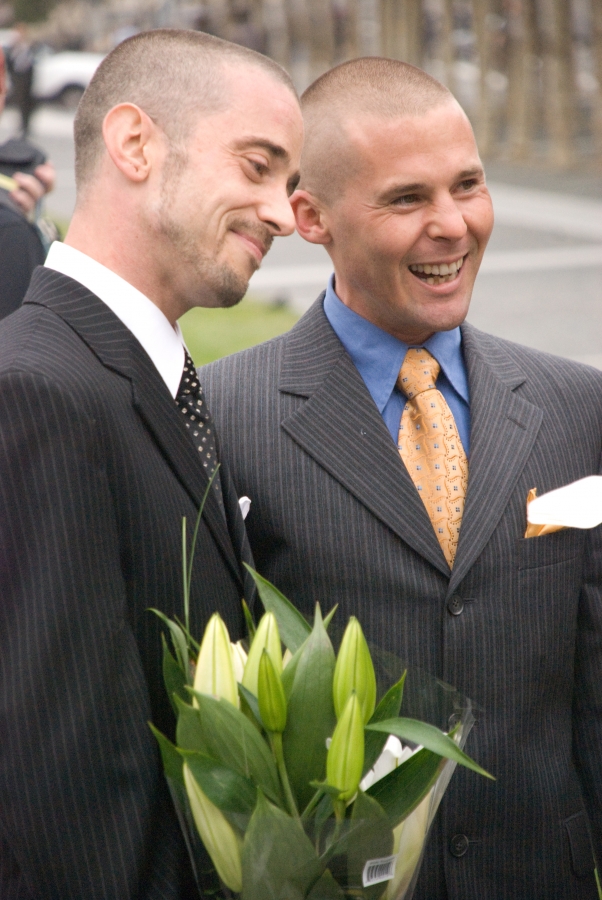 This is truly a great day. I'm so happy to report that same sex marriage was legalized, for the first time by popular vote, in the states of both Maryland and Maine! This brings the total of US states recognizing same sex marriage to eight, along with the District of Columbia. It's thought to be too early to predict, but Washington may have passed a ballot to approve same sex marriage as well. What's more is that a constitutional amendment in Minnesota essentially banning the possibility of gay marriage was shot down. So it looks like the tide is turning.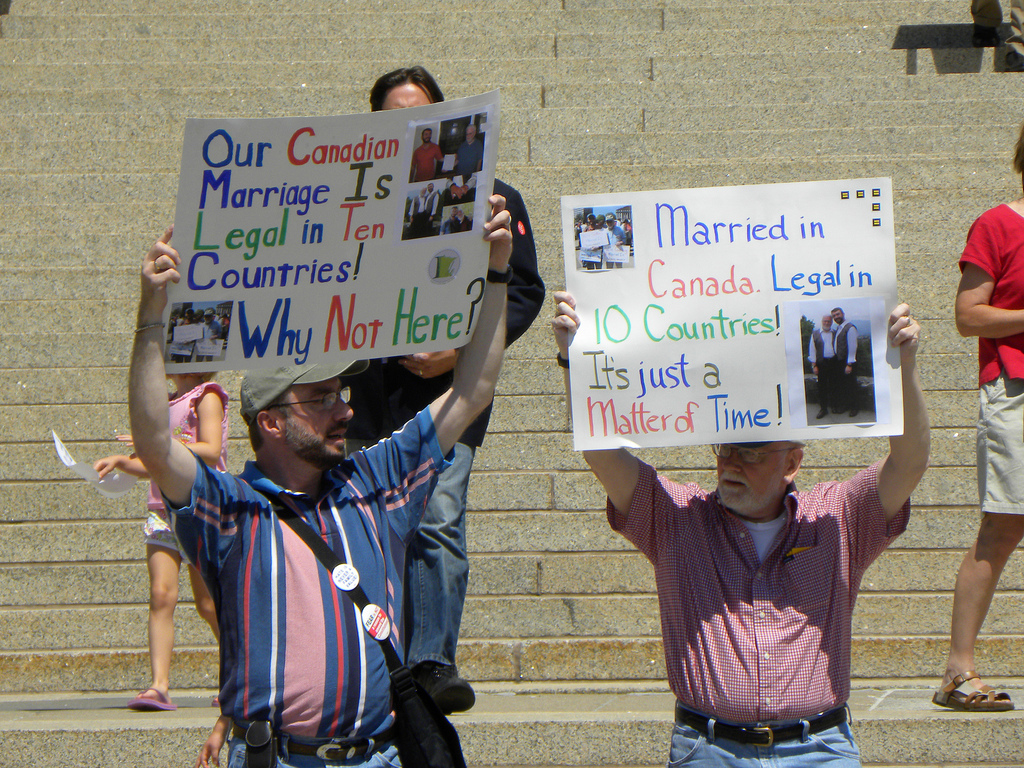 Americans for the first time approved gay marriage at the ballot box on Tuesday, pointing to changing attitudes on the divisive issue.

In Maine and Maryland, voters approved ballot initiatives to begin allowing same-sex unions. Those wins mark a first for a cause that had previously been rejected by voters in more than 30 states, including as recently as 2009 in Maine.

And in Minnesota, where gay marriage is already not allowed, voters declined to back an initiative that would enshrine in the state's constitution a definition of marriage permitting only a union between a man and woman.

In Washington state, where voters also weighed an initiative to legalize gay marriage, the vote count was expected to stretch on for days. With half of the vote counted as of 3 a.m. Eastern time, nearly 52% supported the idea.

In Maine, with 73% of the votes counted at 3 a.m. Eastern, more than 53% of the voters supported the gay-marriage initiative, the first time gay-rights groups have brought the issue to the ballot on their own terms. Although the Associated Press called the vote, opponents of the Maine measure didn't immediately concede, saying they were waiting on results from outlying areas of the state.

In Maryland, with 98% of the votes counted, nearly 52% supported gay marriage. "We're sure to feel the ripples of this monumental victory across the country for years to come," said Josh Levin, campaign manager for Marylanders for Marriage Equality.

And in Minnesota, 51% of the votes were against a gay-marriage ban in the state's constitution as of 3 a.m. Eastern. Supporters of the amendment said it was needed to prevent courts or legislatures from changing state law in the future. In May, a similar amendment passed in North Carolina with 61% voter support.
Congratulations to the couples in these states who now have the right to marry. One of my relatives is planning to marry her longterm partner in New York next Spring and I'm really looking forward to that. I love weddings! I hope it's just a matter of time before gay marriage rights extend across the entire US. It seems like it should have happened years ago, doesn't it?
Kaiser watched MSNBC's coverage last night and she told me that Rachel Maddow calls Obama "'our first gay president' because he's moved the national conversation so far ahead as far as gay rights go while still maintaining the idea that he's a 'centrist'." She says "he's making gay rights a centrist Democratic ideal." It's always been something that my family has stood for, and I'm proud that the President and my country is finally stepping up.
Also, I have to admit that I'm getting teary-eyed looking for photos of gay rights protests to add to this story. It's hard to express what a great day this is.
Thank you to all the great photographers who made their work available by Creative Commons license. Credits are, in order: JP Puerta/Flickr, Fibonacci Blue/Flickr (two photos) basykes/Flickr (two photos), Daniel Gonzales / Soulforce, David Shankbone/Flickr, Ryan Georgi/Flickr