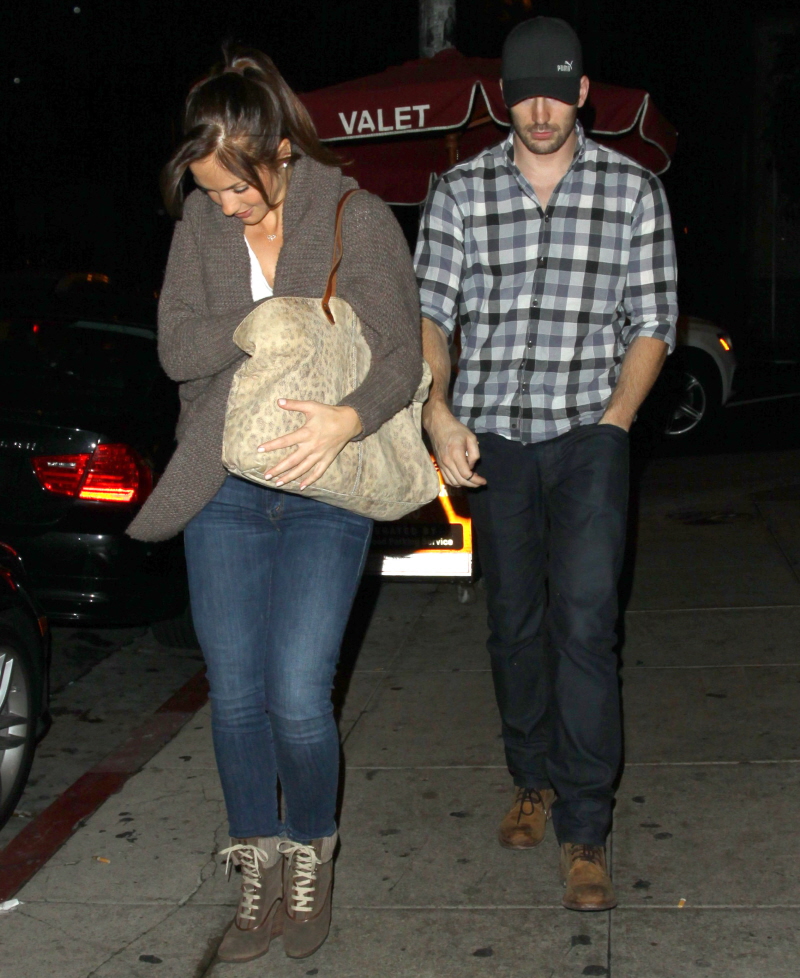 It was back in August when we heard that Chris Evans and Minka Kelly were probably back together. They dated years ago, before Minka ever got with Derek Jeter (God, that WAS a long time ago), and somehow they found their way back to each other. So… for their second time around, they've managed to be together for more than three months (probably closer to four or five months) and they've rarely been pap'd together. But last night they must have been tired. Or they've decided to make it "official". I don't know. But these are photos of Chris and Minka together after they had dinner at Sushi Stop in Los Feliz.
Should we even bother analyzing these photos? Why not? I loathe Minka's outfit! I like her as a person, and I guess I think her body is a lot better than most of you think (her ass is magic). But this outfit says "LeAnn Rimes" to me. Wedge lace-up booties, skinny jeans and WTF is that bag?! I do like her chunky sweater though. I would wear that. I would wear the hell out of it. Chris looks pretty low-key too – I like a man who commits to flannel. But I'm more of '90s girl anyway, and flannel was so big then.
So, why should I dislike Minka and Chris together again? Granted, Minka's career isn't at the same level as Chris's, and she's B-list (or even C) to his A-list. But she's pretty and she seems like a cool girl in interviews. She seems low-key and pragmatic, especially compared to the epic, neurotic mess that is Chris Evans. I think they make a nice couple.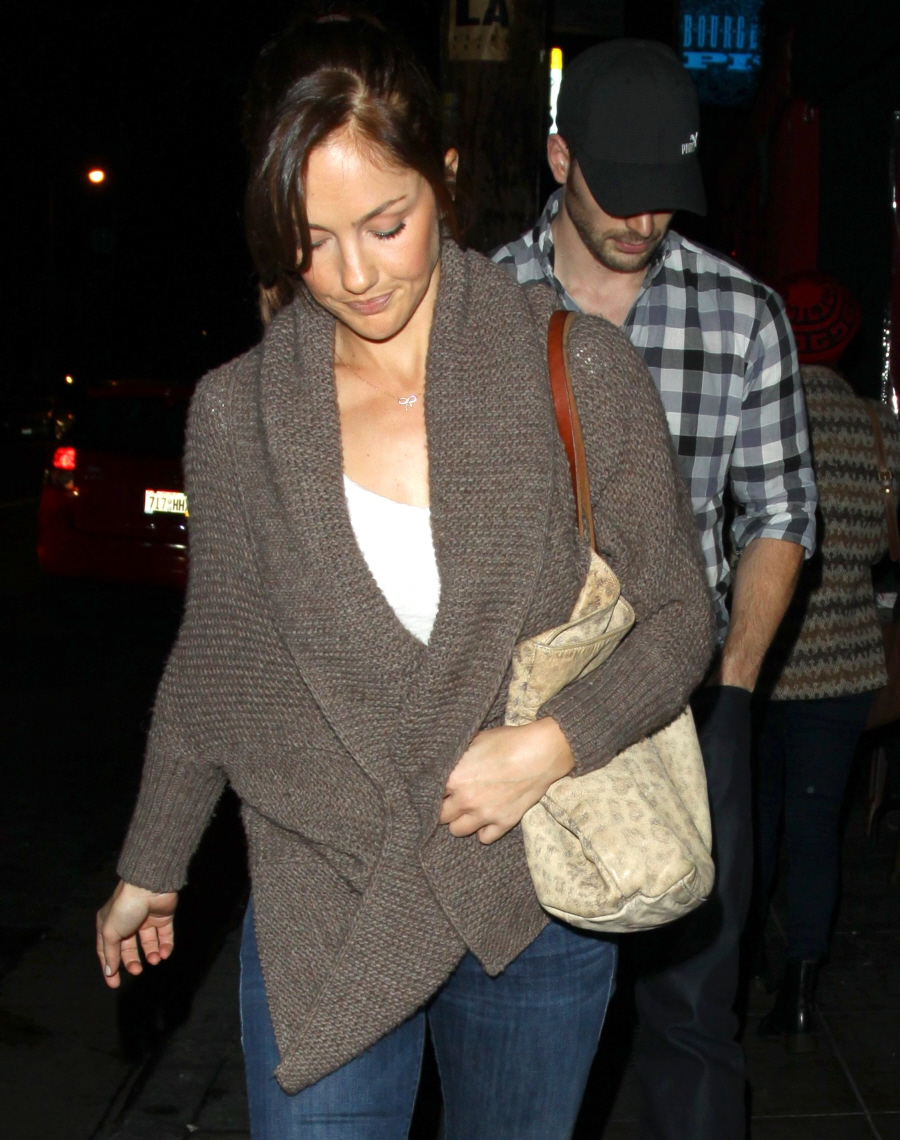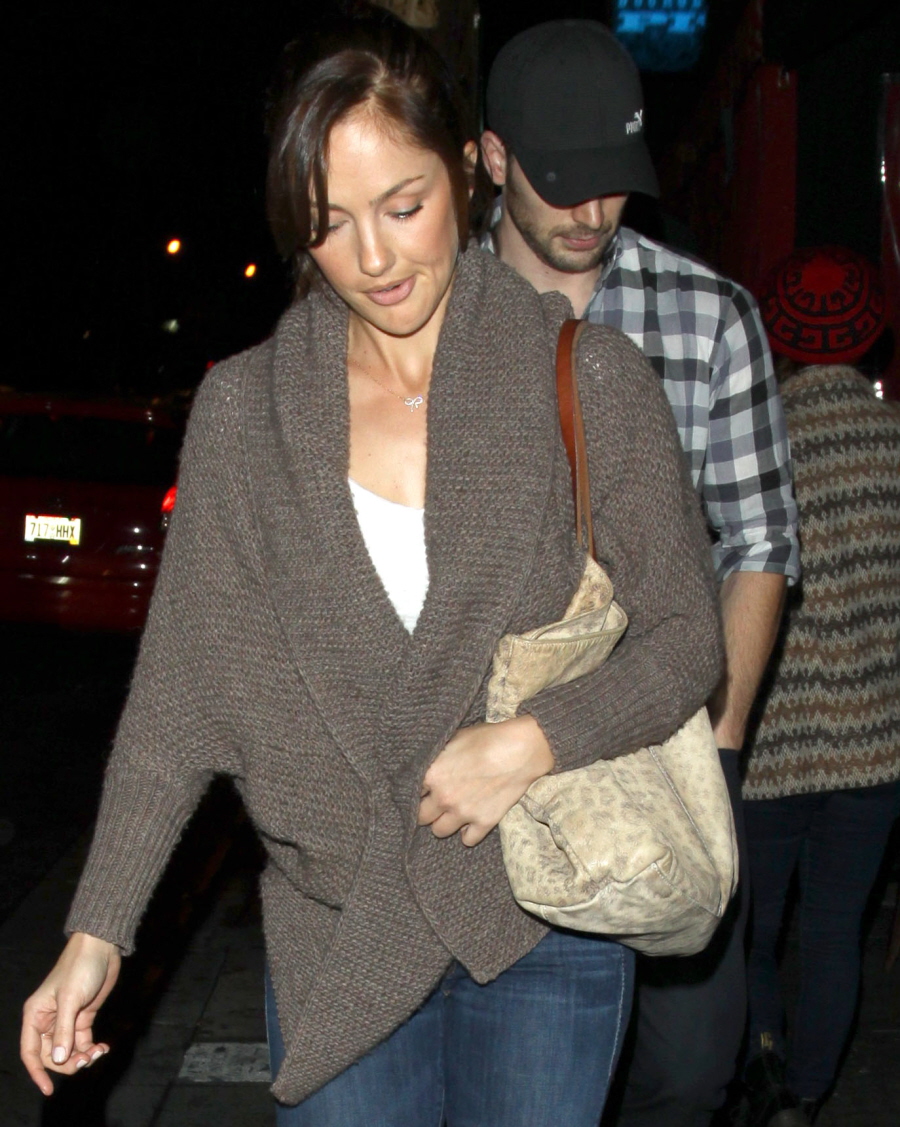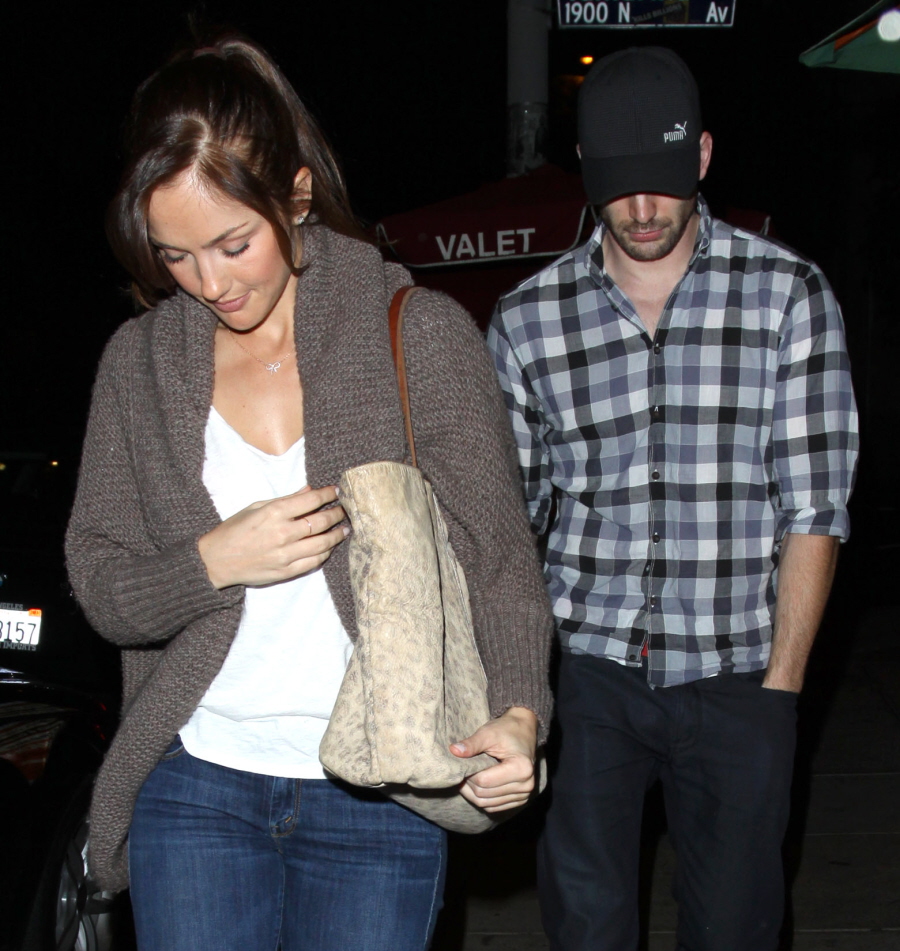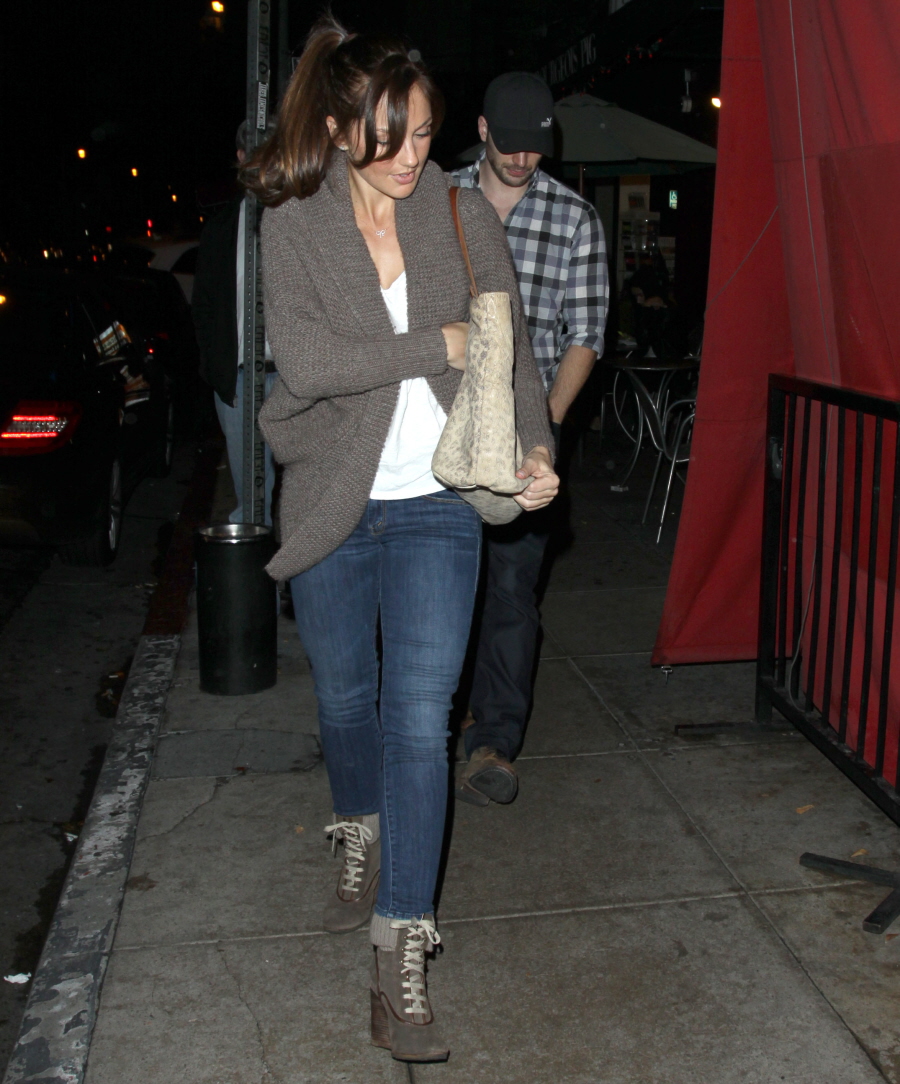 Photos courtesy of Fame/Flynet.