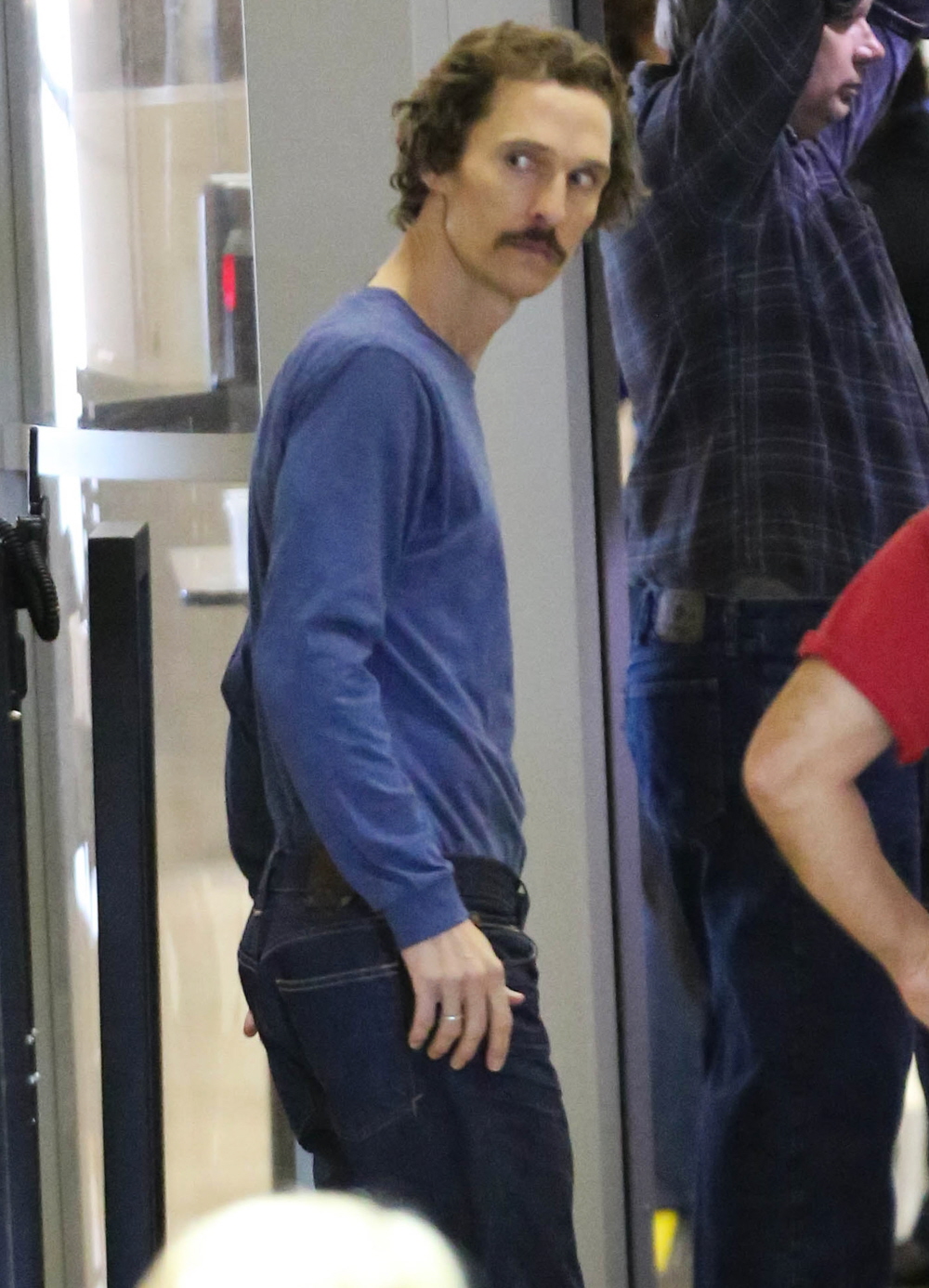 Last month I wrote a post called "Can we stop concern-trolling Matthew McConaughey's weight loss?" So consider this Part Deux. These are new pics of Matthew as he caught a flight from LAX to NOLA, where he's going to being filming The Dallas Buyer's Club tomorrow. You know what he's playing in that film? A man dying of AIDS. THAT is why Matthew has lost so much weight so dramatically. He's supposed to look awful. He's supposed to look sick. He's supposed to look like he's dying. That's the character he's playing!!!!! I cannot emphasize that enough. There is absolutely no reason to believe that Matthew will not gain the weight back when he's done with the movie. There's absolutely no reason to believe that the Academy won't take notice of a previously buff pretty boy doing this kind of dramatic physical transformation for a prestigious drama, and that all of Matthew's suffering will pay off in an Oscar nomination. Still, People Magazine had to speak to a "source" close to Matthew about his weight:
Weight-wise, Matthew McConaughey is at his lowest point.

The actor, 43, was snapped looking shockingly frail Friday as he caught a flight from Los Angeles to New Orleans, where The Dallas Buyer's Club is set to begin filming Sunday.

McConaughey has lost 30 lbs. – and gained a mustache – for the role. In the movie, he plays a mid-1980s AIDS patient who seeks out experimental HIV drugs to prolong his life.

"Matthew starts shooting this weekend, so he's at his absolute lowest weight," a source close to the actor tells PEOPLE. "In a month, he'll begin to put it back on."

Around the time he gains the weight back, McConaughey will gain a new family member as well – wife Camila is set to deliver their third child this winter.
Exactly! He'll put the weight back on. You know what this reminds me of? Michael Fassbender's transformation in his 2008 breakout film Hunger. If you haven't seen it… it's not an easy film to watch. And Fassy's physical transformation is dramatic, and it earned him a lot of acclaim and that's when a lot of people sat up and took notice.
So… the moral of the story is "don't concern-troll Matthew, and he'll be alright in the end." I imagine that he did the weight loss thing with the help of a dietician and everything is being watched very carefully. And who knows? After this film, he'll probably have a brand new career trajectory! Matthew McConaughey, Oscar winner?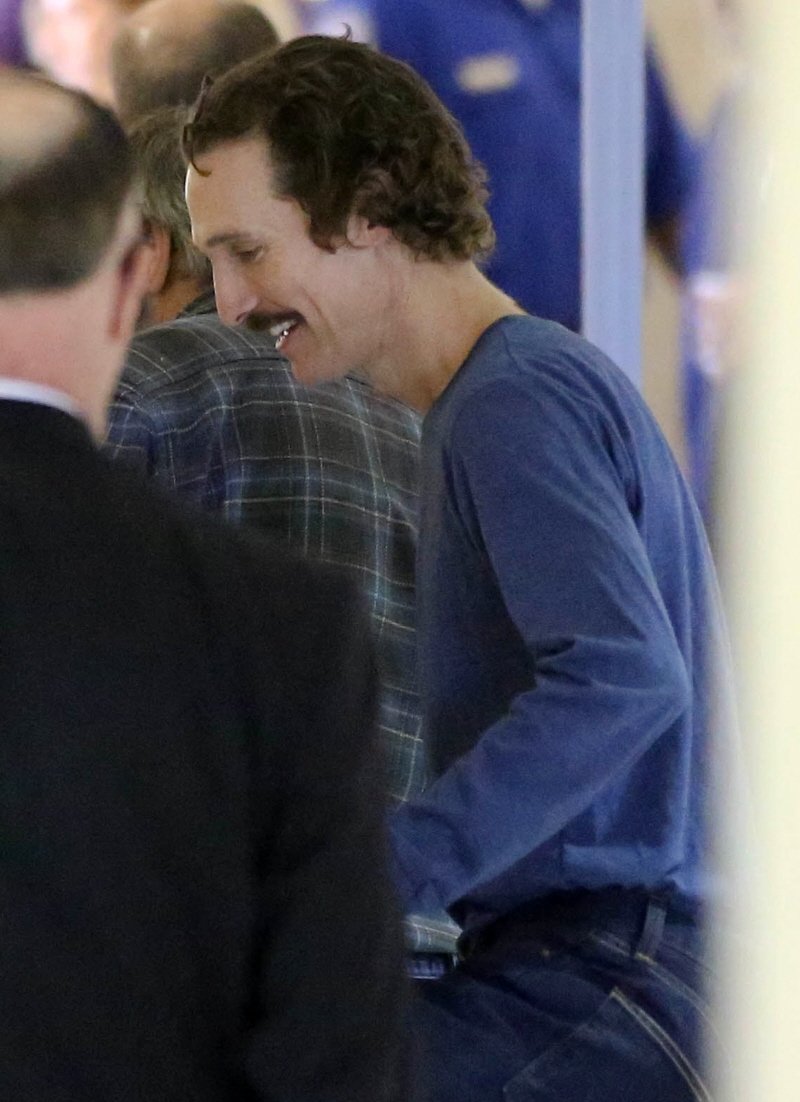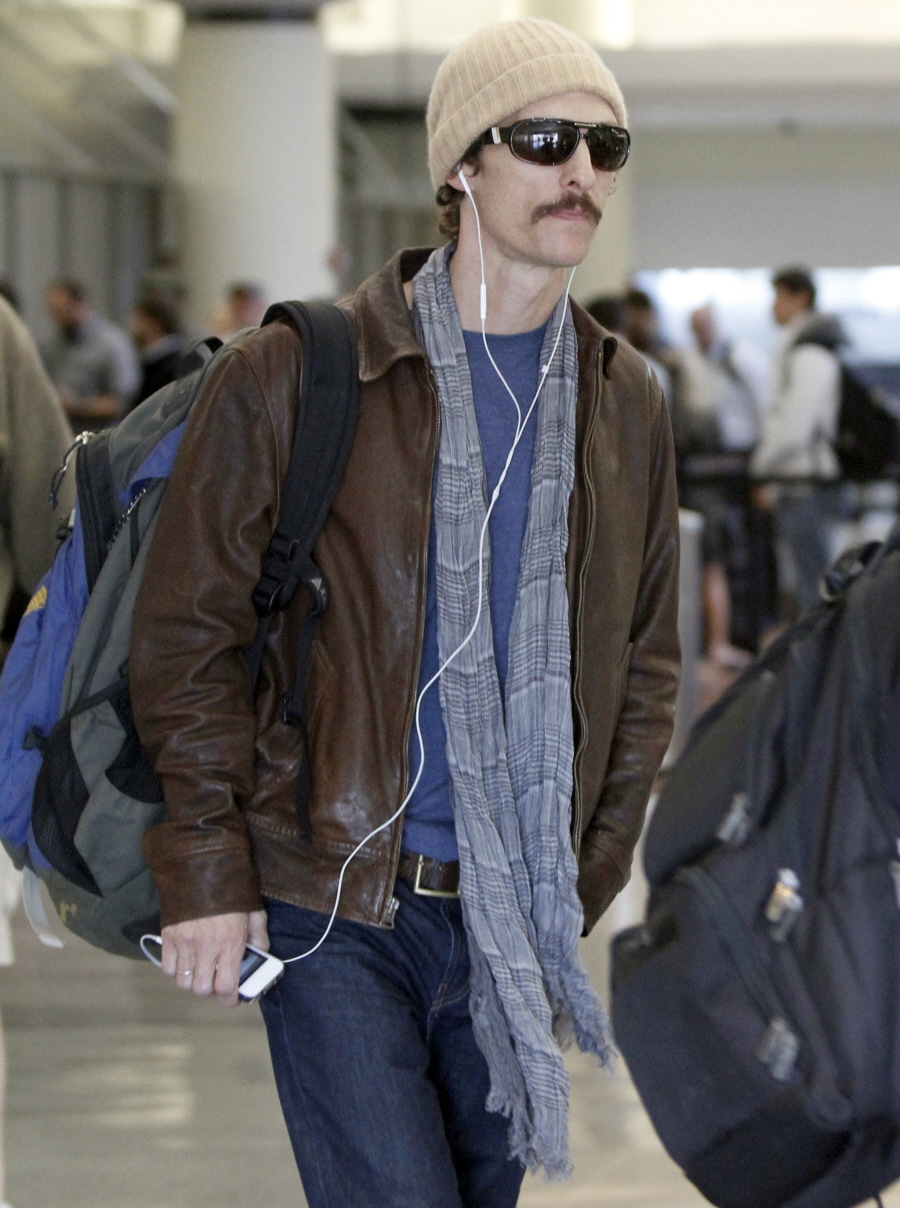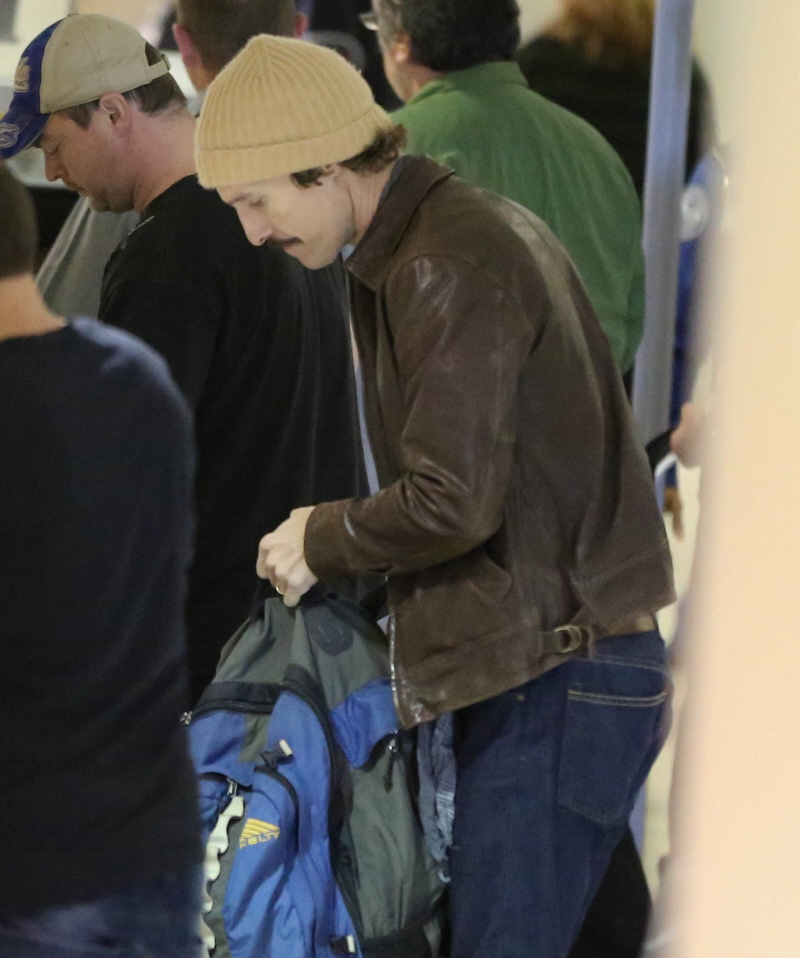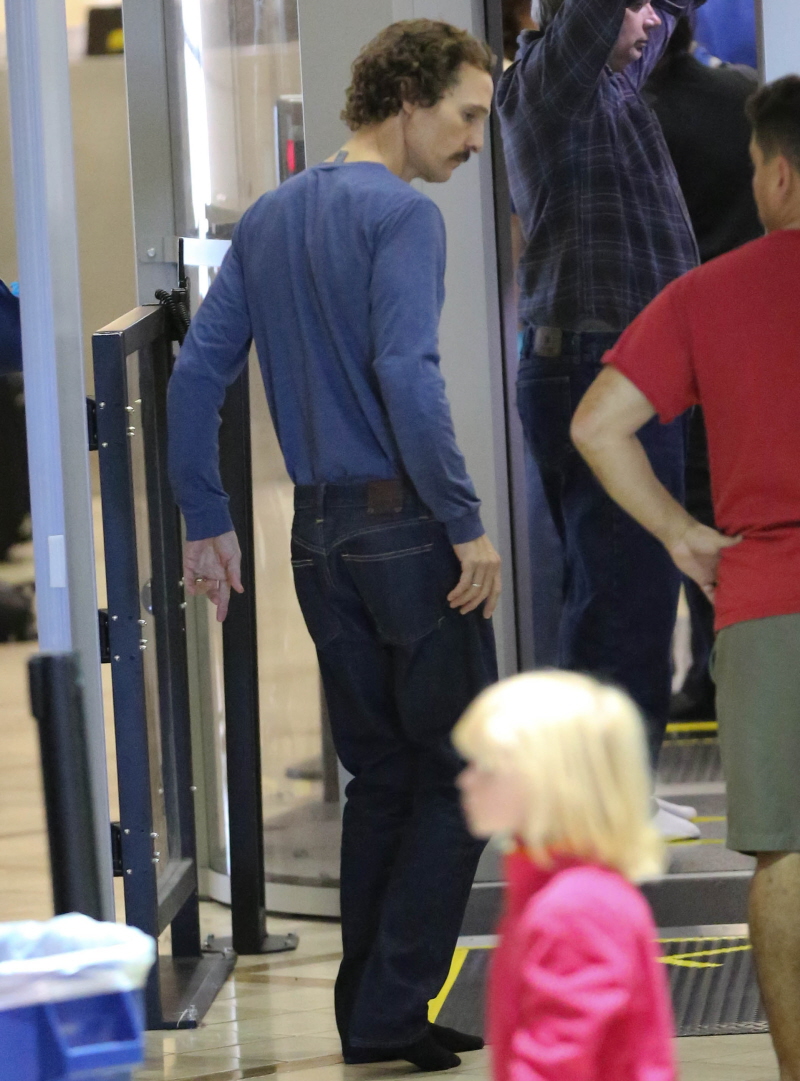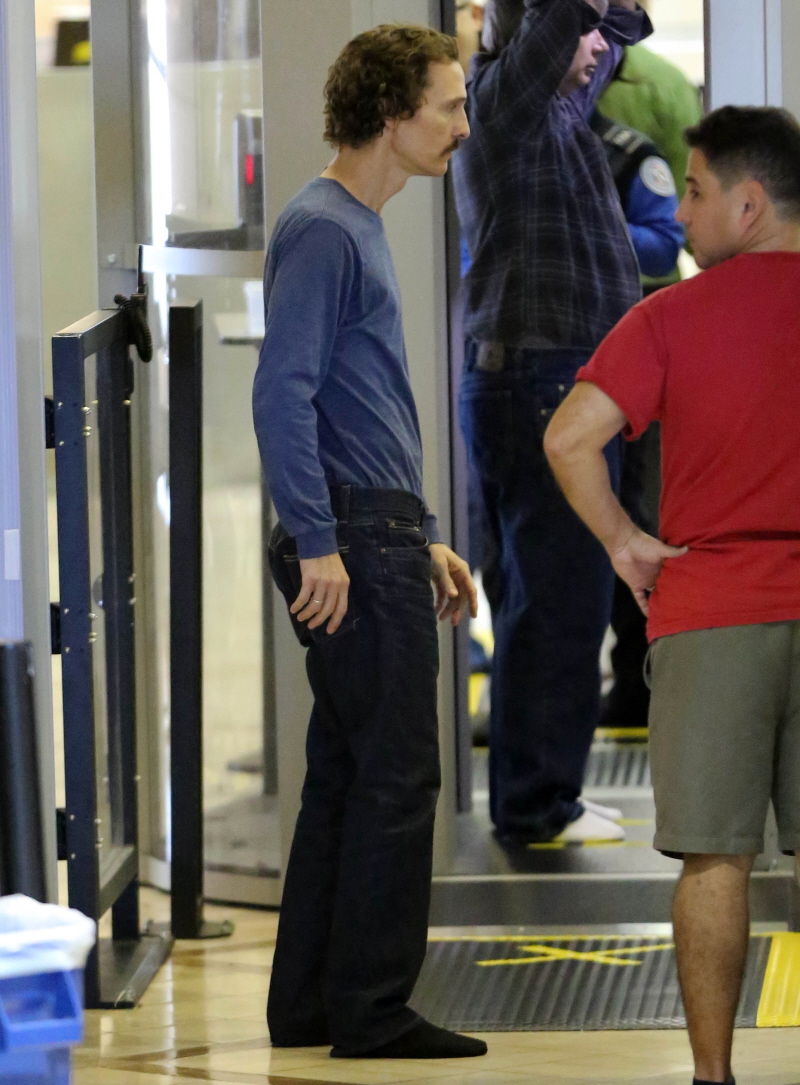 Photos courtesy of Fame/Flynet.