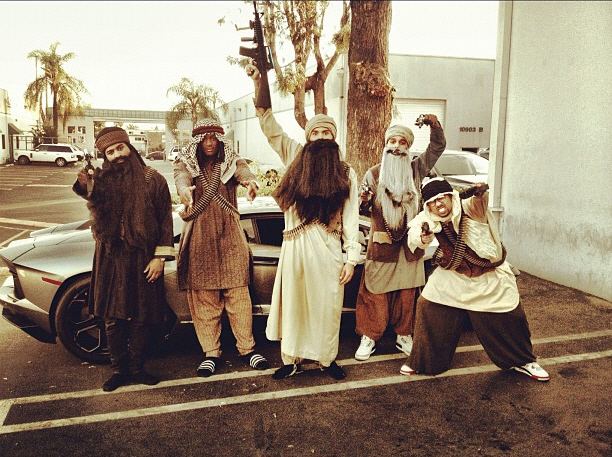 Chris Brown did a radio interview a few days ago on LA's Power 106's Big Boy Neighborhood. I'm including video of the interview at the end of the post, in case you actually want to see Chris Brown in motion. During the interview, Chris was asked about his Halloween costume – he and his friends dressed up as "terrorists" or "the Taliban" depending on how you look at it. Chris received a lot of criticism for the Halloween costume, of course, and now that some time has passed, he can talk about the incident with grace and humility. Just kidding. Brown basically threw a tantrum:
Chris Brown went on a profanity-ridden rant when asked about the adverse reactions to his Halloween costume.

The 23-year-old R&B star, along with his entourage, decided to dress up as a group of gun-toting Middle Eastern men, putting Brown in yet another online media firestorm.

"It's f**king Halloween! It's a motherf**king pagan holiday," he said on Los Angeles' Power 106′s Big Boy's Neighborhood radio show. "We dress our kids up as Satan, demons, little goblins, and all this other sh*t. Get over it, people!"

Not seeming to find the costume at all offensive, he added, "I was dressed as the people we killed, the person we killed … Bin Laden!… It's nobody's motherf**king business!"
Ah, yes. The "Nobodies Business" argument. Bitch, you posted the photo to your Twitter! You went out in public to a big party dressed like that! Now, I'm not saying Chris is totally off in his assessment – he is kind of right. That hurt to say. Halloween IS a pagan holiday. And lots of people dress up in offensive/non-politically-correct costumes. But those people receive criticism too, you know?
In another part of the interview, Chris is asked about 50 Shades of Grey, which he's mentioned before. Chris has actually said in the past (jokingly or not so much) that he would love to be considered for the part of Christian Grey, the Twihardy sadist who beats his lover with a riding crop. Chris said in this new interview, "I've read the book. I think it'll be dope. I know the character's white." He made reference to the whole idea of Hollywood casting black actors in roles that were white in their source material. Here's the interview: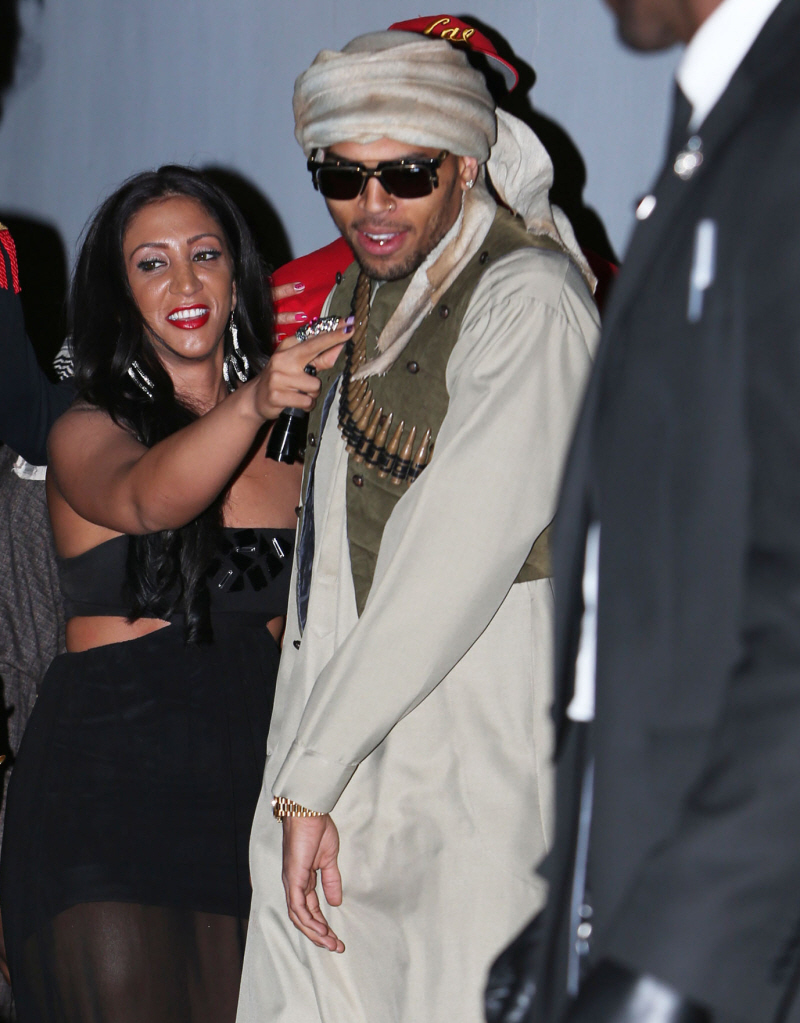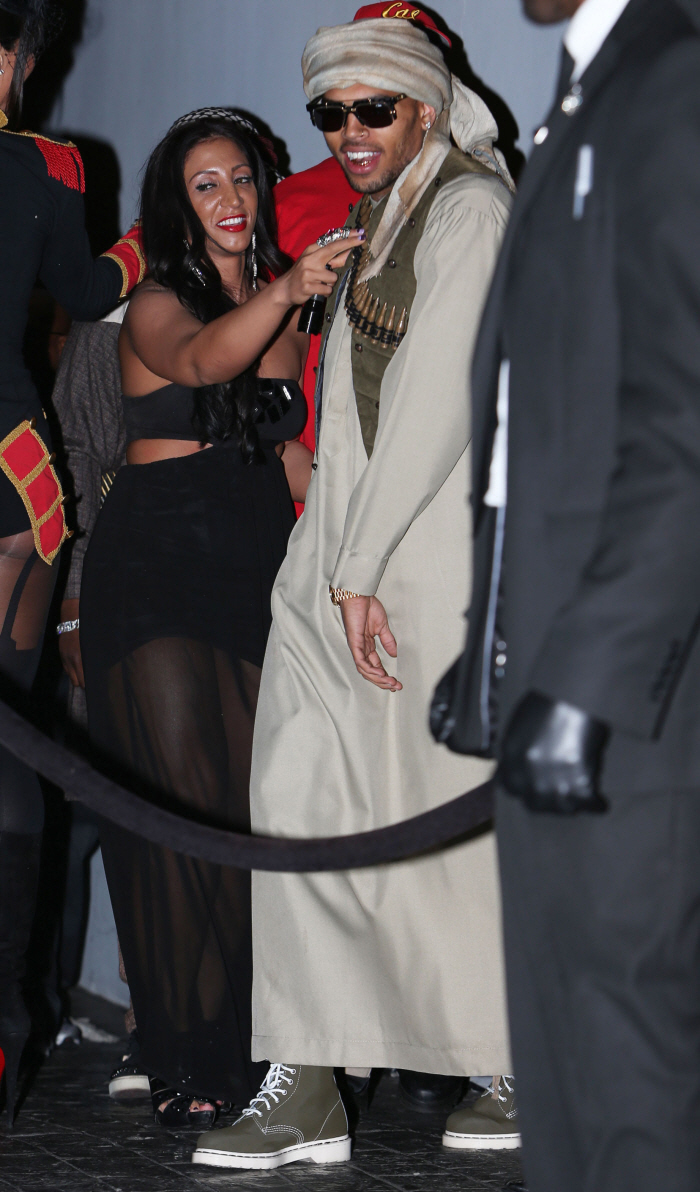 Photos courtesy of WENN, Brown's Twitter.