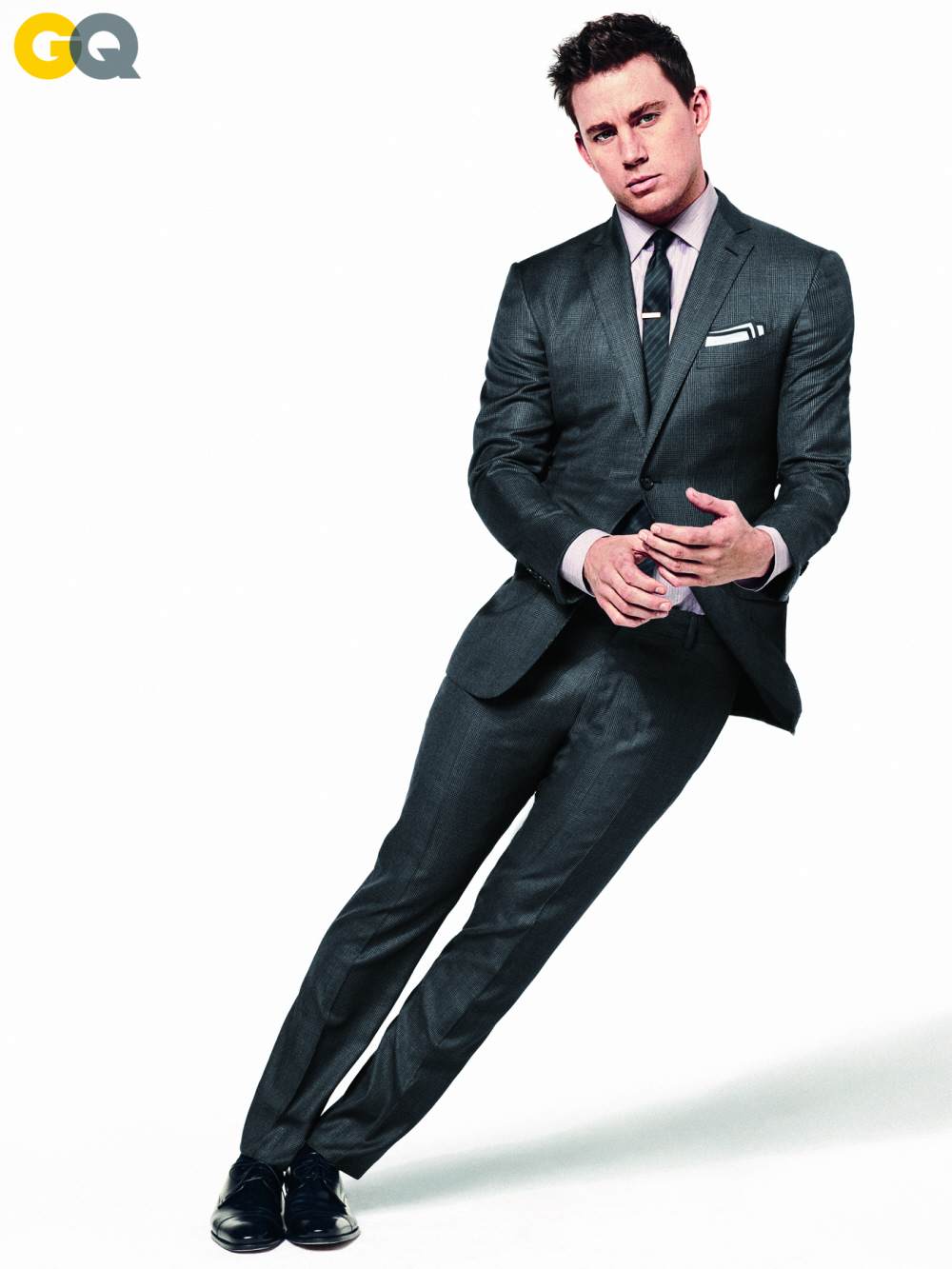 We've been talking about "The Year of Charming Potato" (credit: Pajiba) all week. So far, I haven't got sick of talking about how much I love him. So far, I have enjoyed every second of this. Some of you Channing h8rs think that by accepting Channing as movie star/heartthrob/box-office phenom, you're admitting that we, as a society, might be setting the bar too low. I'm not saying you guys are wrong. I'm just saying that I enjoy Channing for what he is. I don't think he's pretentious, and he's not trying to sell me a $500 t-shirt or convince me to believe in his political philosophy. God knows if he even has a political philosophy. I just think he seems like a sweet guy. And I love him.
Anyway, GQ sent us some stuff from Channing's "GQ Man of the Year: Movie Star of the Year" pictorial and interview. Before I get to the interview excerpts, please, I beg you, just watch this video of Channing dancing around for GQ. It's adorable.
Can you imagine any other "movie star" being that silly/sweet/sexy? Brad Pitt wouldn't. George Clooney wouldn't. Michael Fassbender wouldn't. Channing's background is as a dancer and model – he knows how to work a camera. He knows how to give a photographer an interesting photo. Charming Potato is Charming.
Anyway, the interview excerpts are sparse, but I like the "grind it" quote. Channing is epic.
Channing Tatum on his busy filming schedule and the career advice he received from "very successful, smart actors": "They were like: 'Grind it. If you love it, grind it.' I did. And a lot of people who didn't grind it, it's not that they're not in a good place, but I'm in a better place."

…on his motivation to star in The Vow: "I did The Vow because I really love being in love."

…on having a gym on the set of White House Down for himself and Jamie Foxx: "We have a trailer we go in and do meatheadish things."
I read the full piece over at GQ, and those really were all of the significant quotes. He really said that – "I did The Vow because I really love being in love" – and only that about The Vow. He really talked about his career trajectory and his work ethic in "grind it" terms. He really uses words like "meatheadish". He is a good ol' boy after my heart, y'all.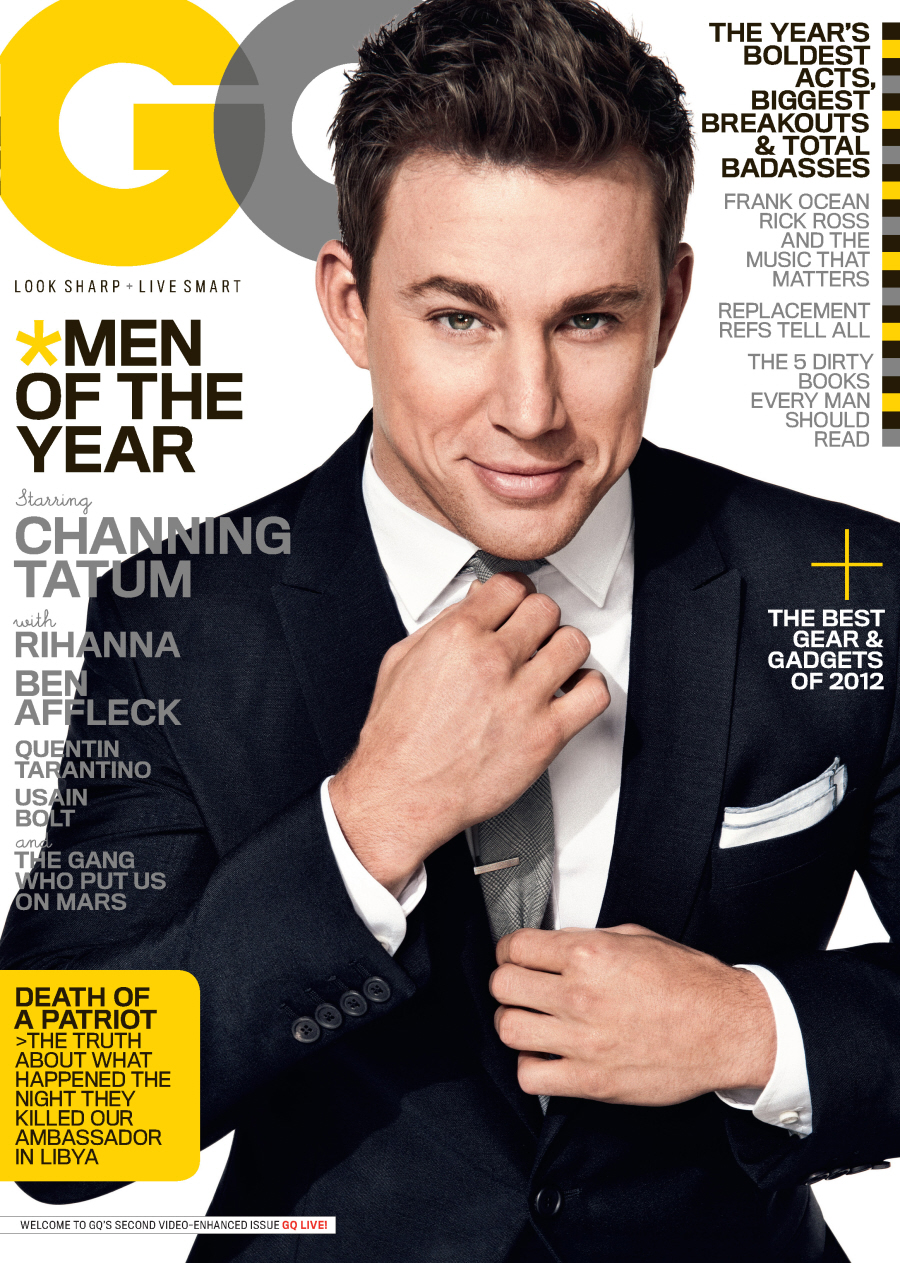 Photo credit: Sebastian Kim / GQ.