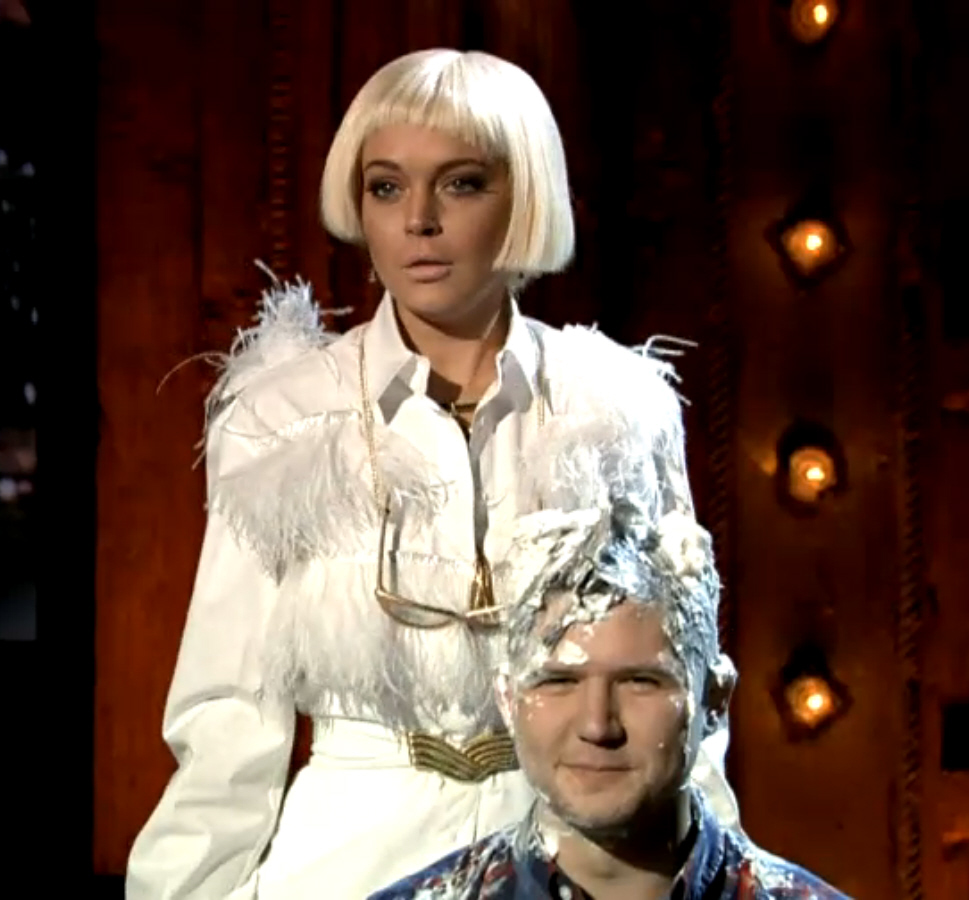 As I mentioned in the earlier Dina Lohan post, the Family Lohan is beginning their promotional tour for Liz & Dick. Which is just funny because Dina probably feels like she needs to be a part of her daughter's promotional work for a Lifetime film. Anyway, the "promotional tour" has definitely hit some snags, with Lindsay pulling out of a planned 20/20 interview with Barabara Walters, then immediately signing up for an appearance on The Tonight Show. And now another kick in the pants for Babs – Lindsay made a cameo appearance on last night's Late Night with Jimmy Fallon. She didn't even have to say a word.
Fallon recently spoke about a friendly run-in he'd had with Lindsay during around the time of Hurricane Sandy's destruction. Fallon basically said that he ran into LL and some of her friends at a restaurant and she invited him to eat lunch with her, and he did. So now they're besties, I guess. Lindsay came on to Late Night for a 3-minute bit called "Let Us Play With Your Look". Beware: this video is not funny. And most of it isn't even Lindsay's fault. This is just an unfunny skit from Fallon, and the song is super-annoying.
That's an awful wig she's wearing, but it's not even as bad as some of her hair styles.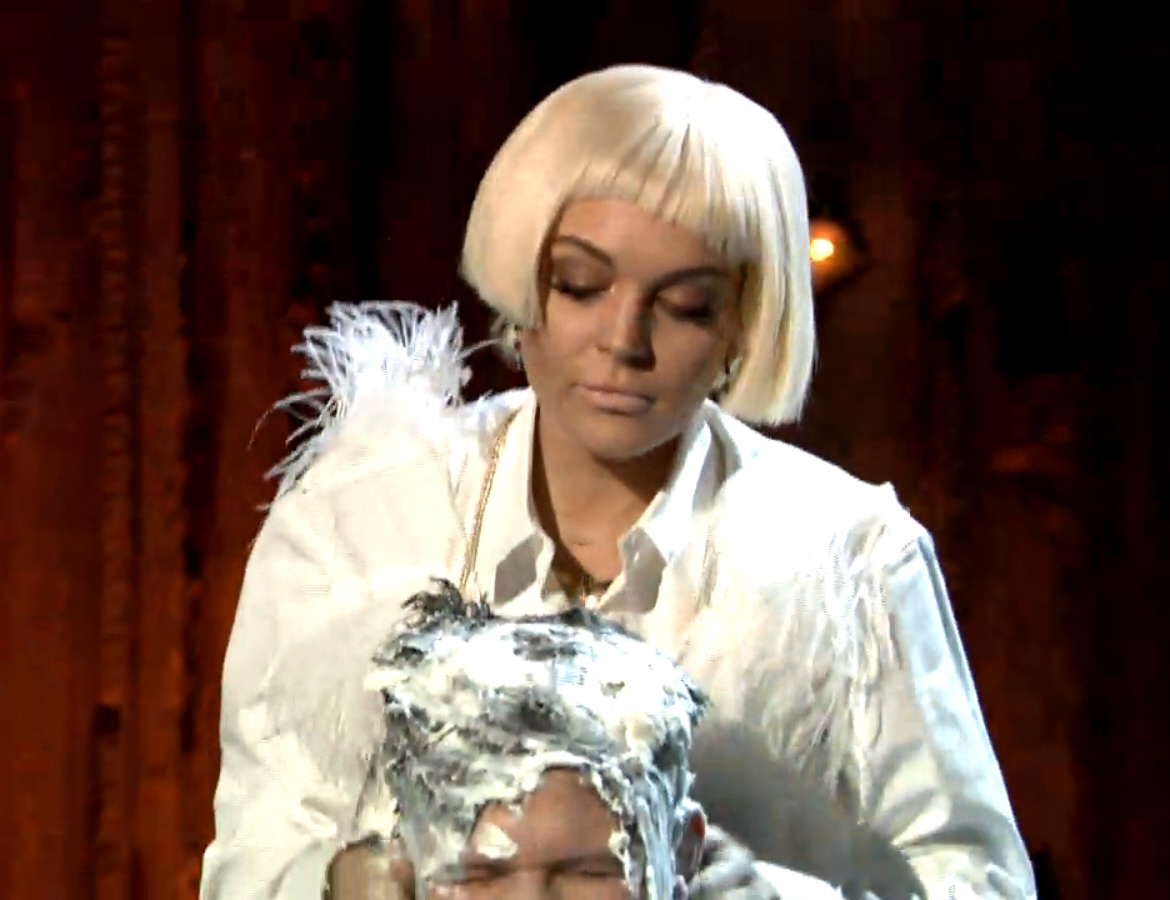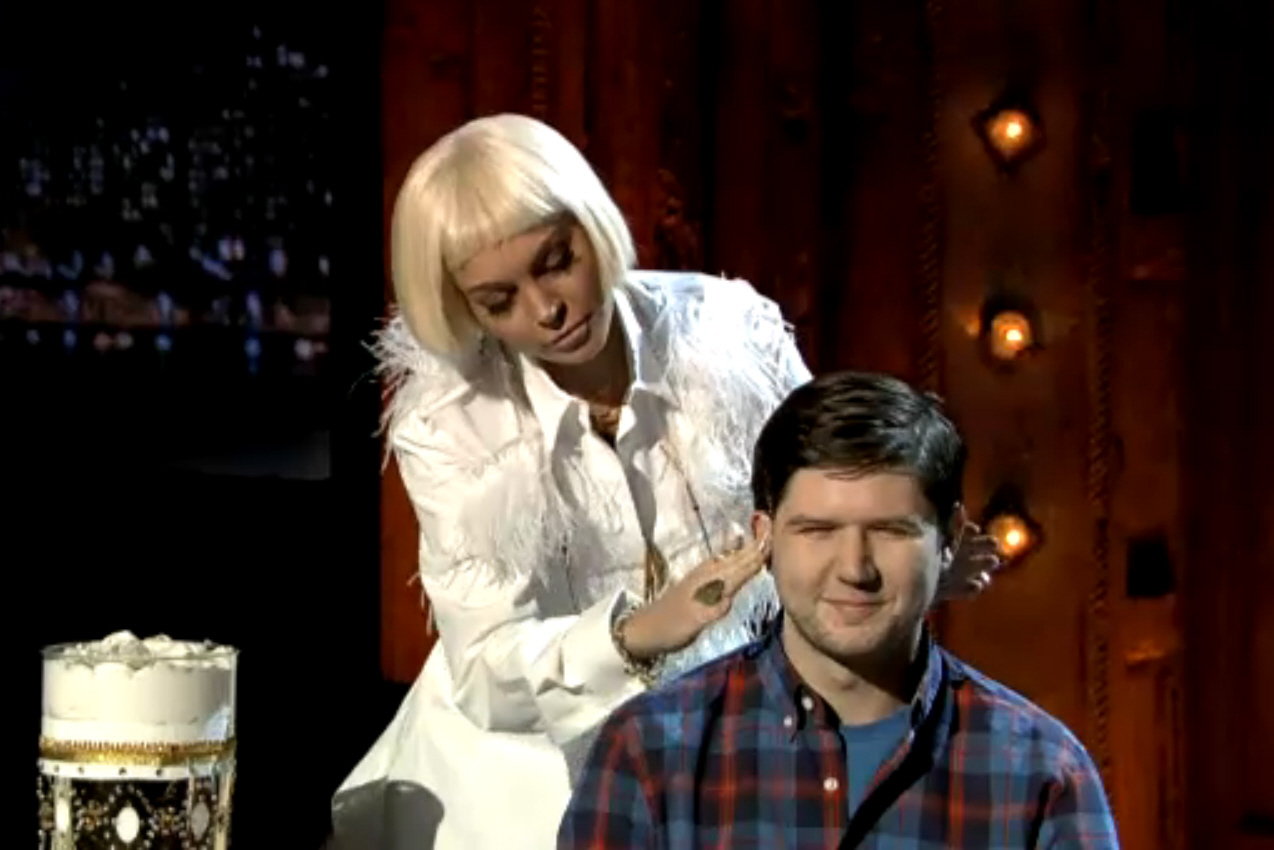 Screencaps courtesy of the NBC video.