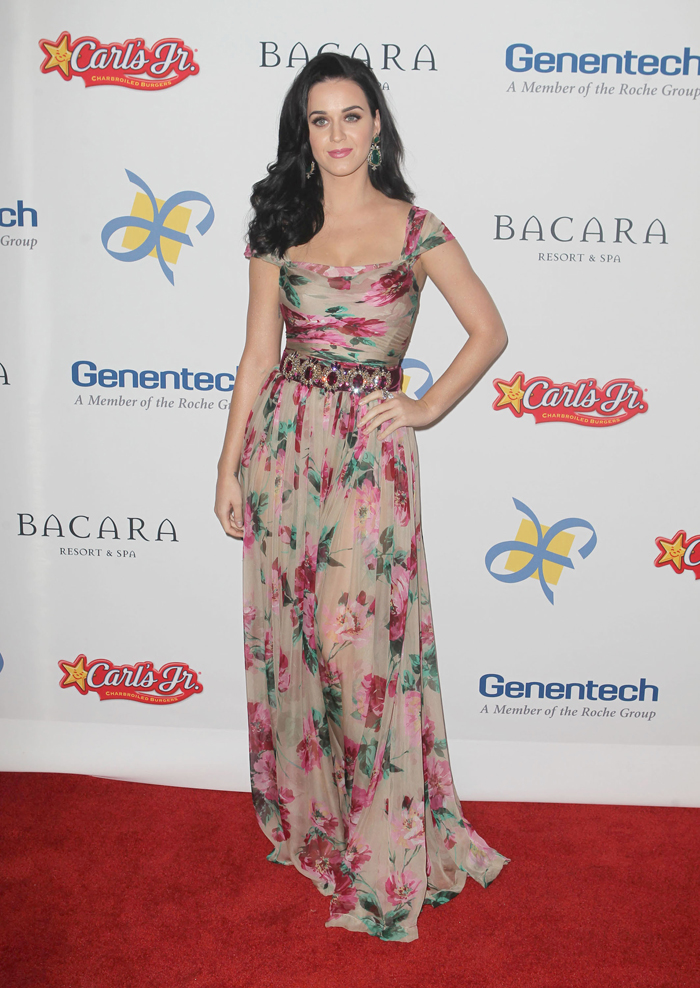 Last night, Katy Perry was recognized by the Dream Foundation at its annual gala for her efforts to "bring awareness to the importance of lending a hand to dreams that involve children who are facing the impending loss of a parent," which is nice, and I can't bag on Katy for being involved with such a cause. Where her fashion sense is concerned, however, Katy is still fair game for mockery. For the gala, she wore a full-length, floral Dolce & Gabbana dress, and the effect is rather underwhelming. Granted, Katy has been attempting to project a more grown-up look these days through a series of more serious (faux-gothy) and somewhat boring gowns. I can appreciate that she's no longer pulling the fetishy, cotton-candy gimmick with her outfit choices, but the sudden move into more mature territory is off-putting at best.
Overall, this was an appropriate look for a gala, and since there were probably children present at the event, it's nice that Katy didn't oversexualize herself by having her rack or butt cheeks hanging out. I don't really like the heaviness that her new hair extentions lend to her dyed-black hair. Maybe an updo with a few loose, curled tendrils would have been prettier. Her makeup was also typically masklike, but those chunky green earrings are a nice touch and all the more reason for an updo.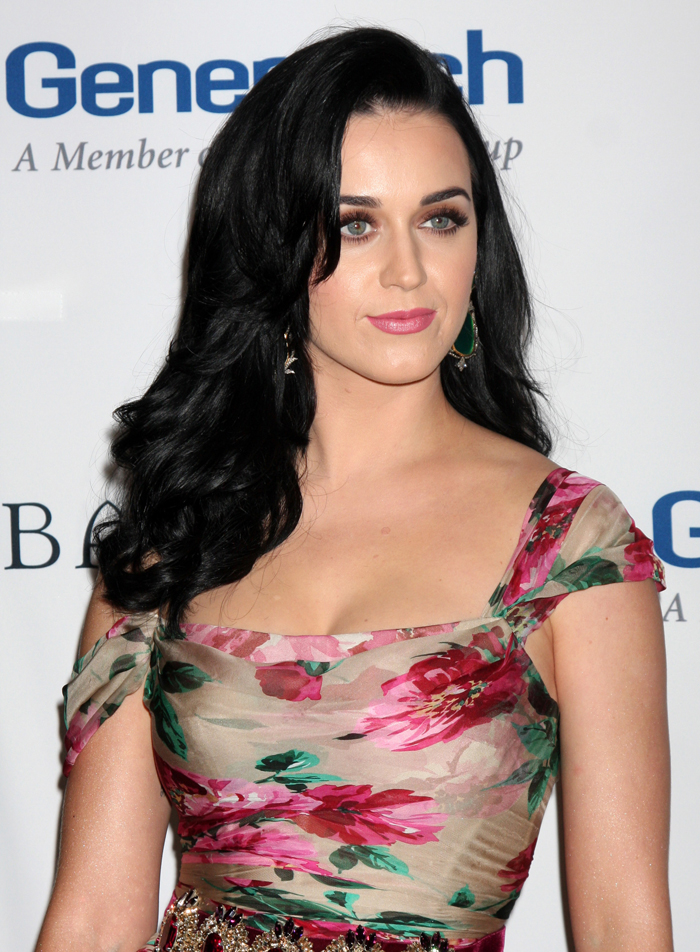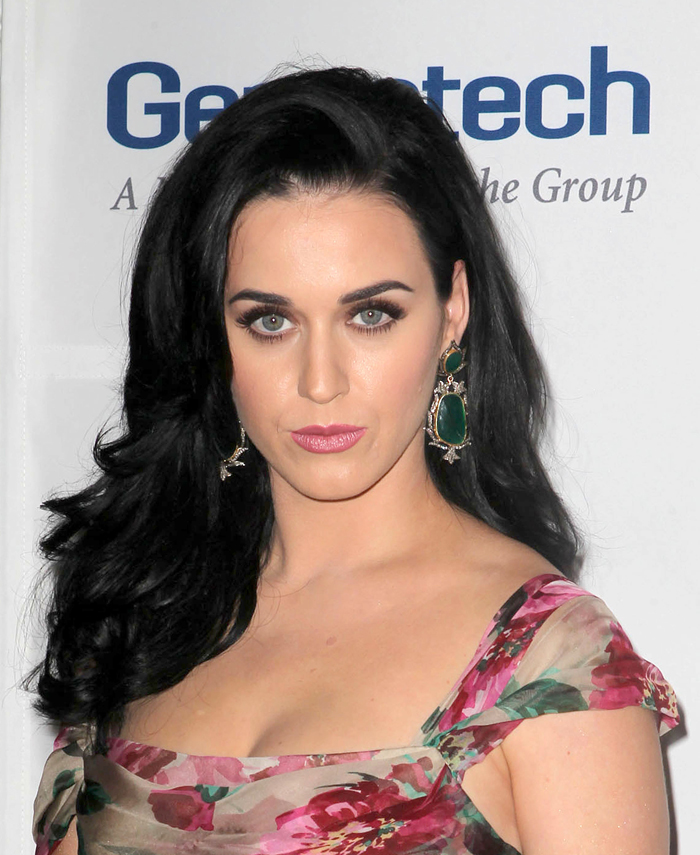 Katy's dress did look better in motion than it did while posing on the red carpet.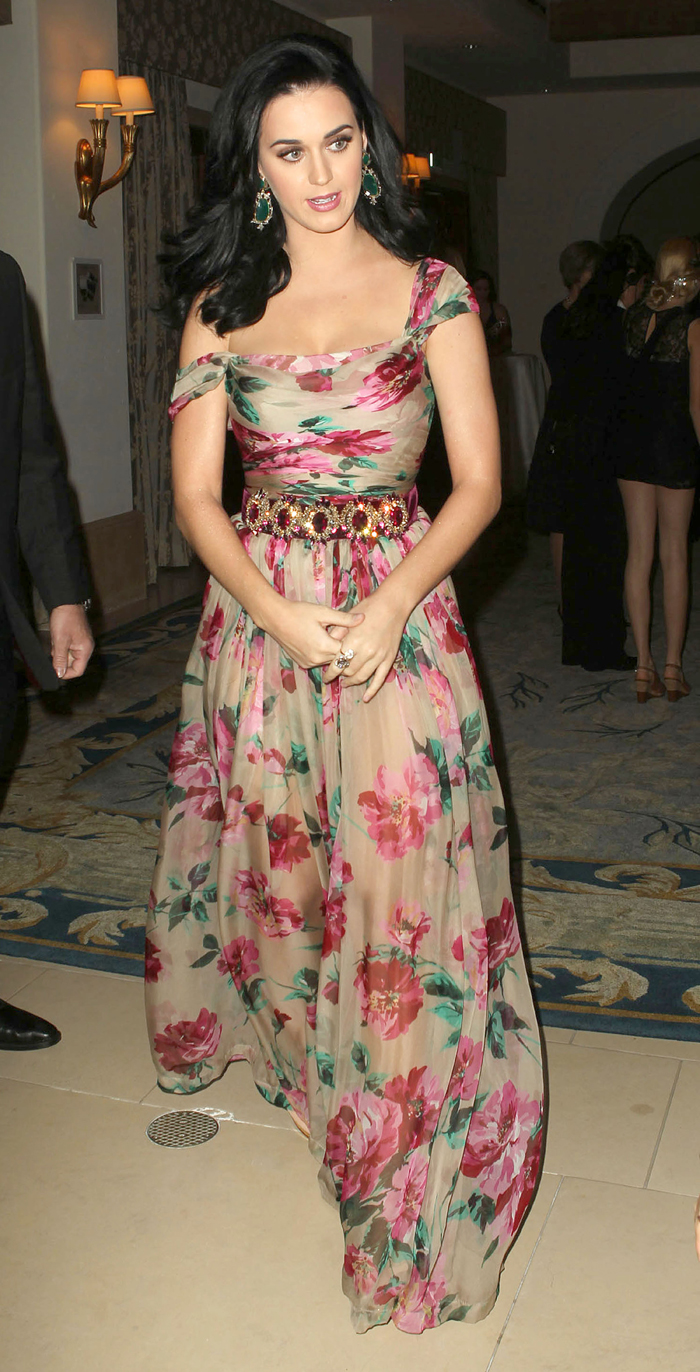 Photos courtesy of WENN