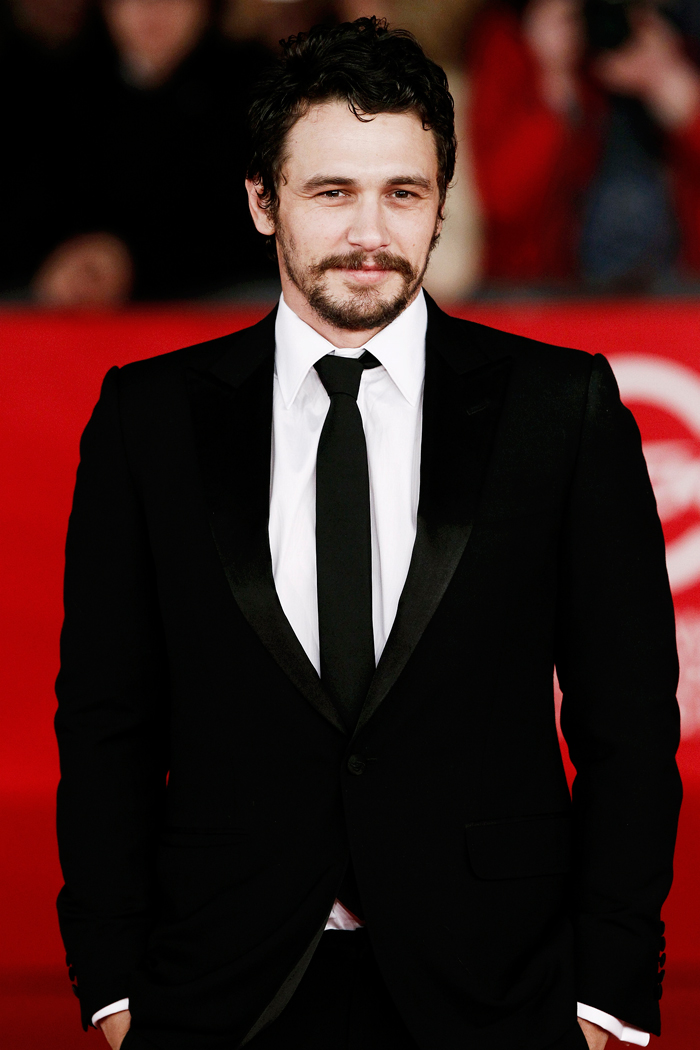 Here are some photos of James Franco at the Rome film festival for the premiere of Tar. Dude looks okay in the suit even though he's obviously accessorizing with Eau de Smug. At the photocall, however, James seemed to sprout some mini-moobs (and I've included those pictures at the bottom of this post). That's not very artistic now, is it? Knowing Franco, maybe it's all part of his master plan to create a moob-oriented art exhibit while simultaneously teaching six courses at two different universities, also attending three other ones, and maintaining an (inexplicable) A-list status in Hollywood. Is Franco still A-list? Maybe not after his little Oscar hate fest a few years ago.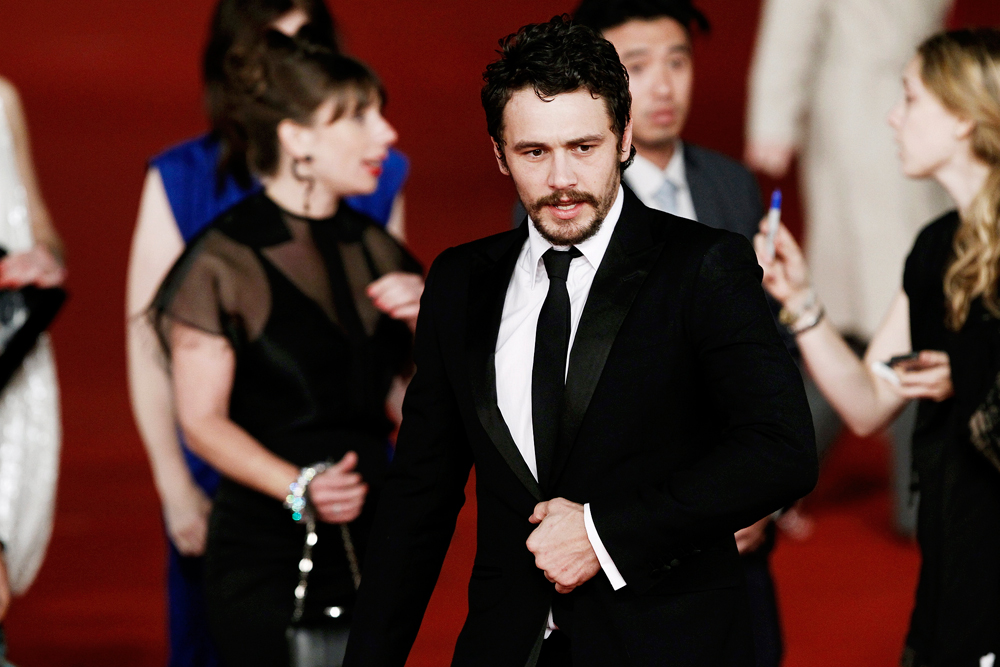 As always, Franco has managed to stay extraordinarily busy lately. In his personal life, he's apparently no longer with Ashley Benson, who according to Radar Online is reportedly "smitten" with James but is frustrated because "James is d-cking her around." So now Ashley is supposedly trying to get back with her ex-boyfriend, Ryan Good (Justin Bieber's BFF), after she dumped the guy for Franco. All of this will probably be of no concern to Franco, who is now nursing his oh-so-important creative urges by resuming his "director" persona (after cutting his teeth on some gawd awful commercials short films). This time, James has directed a music video for R.E.M.'s "Blue," and the video not only features Franco himself in drag (it's not pretty) but also stars Lindsay Lohan, who is seen posing for pervy Terry Richardson at the Chateau Marmont. Here's the video (if you can stomach it), and we'll discuss below:
This video is part of R.E.M.'s Collapse Into Now Film Project, which will hand off all of its newest album's tracks (12 of them) to different directors. I don't know why they chose Franco for one of the videos, but his shaky, handheld style of shooting really gave me motion sickness. Also, Franco's pretentious way of thinking the dumbest things are worth of the "art" label gave me a different kind of sickness. As for Lohan? At this point, she's incapable of playing any role other than her crackhead self. So I guess she succeeds here, but that's not really a good thing in and of itself.
Oh, and here are James Franco's new moobs from three different angles! I laugh.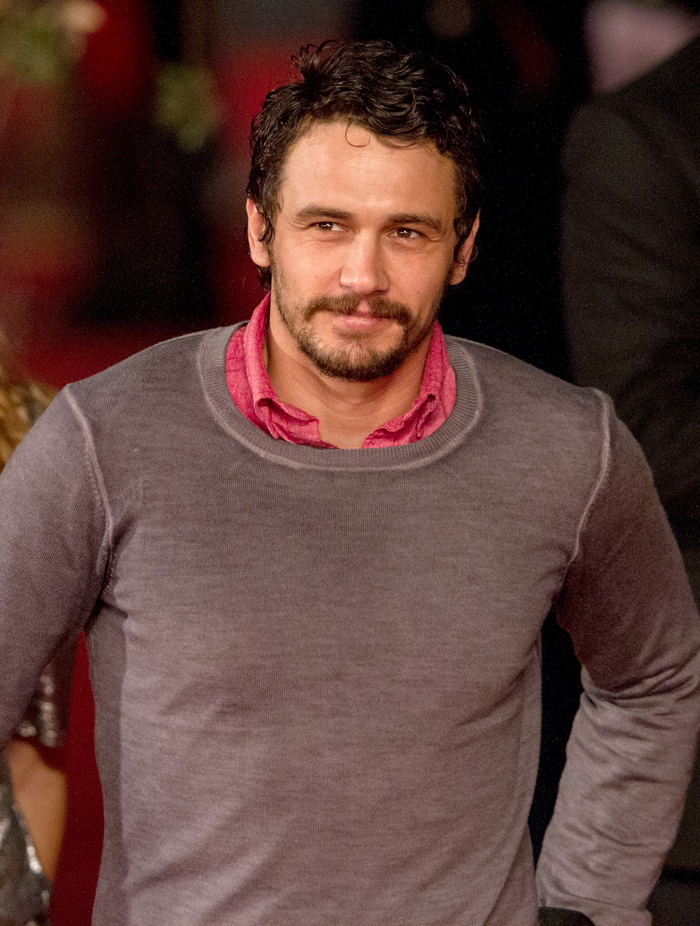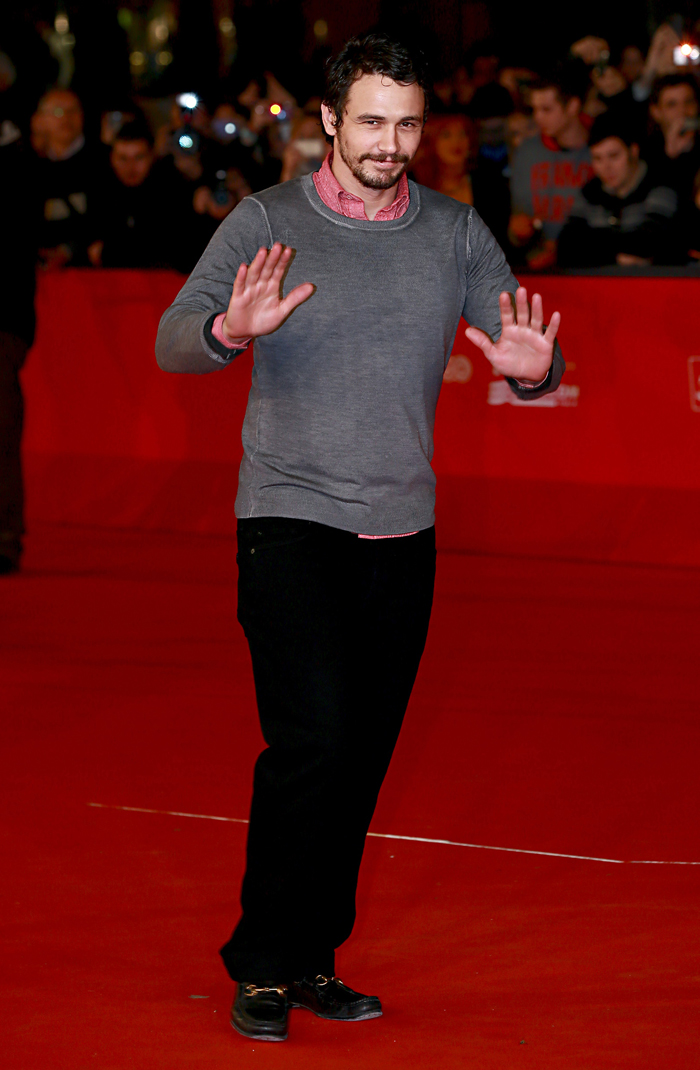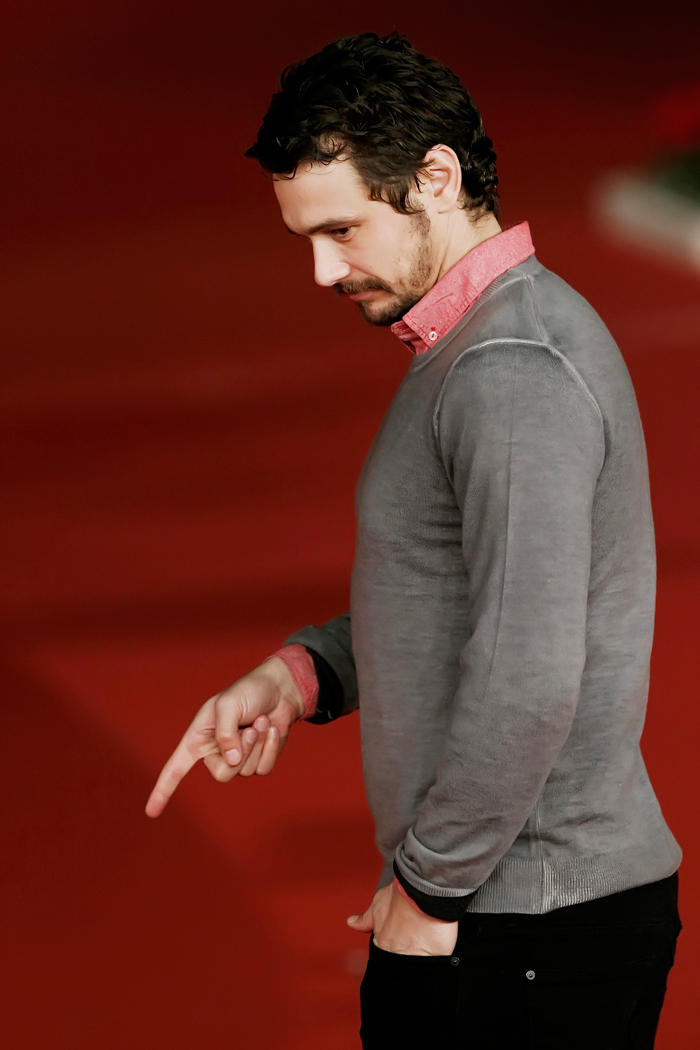 Photos courtesy of WENN