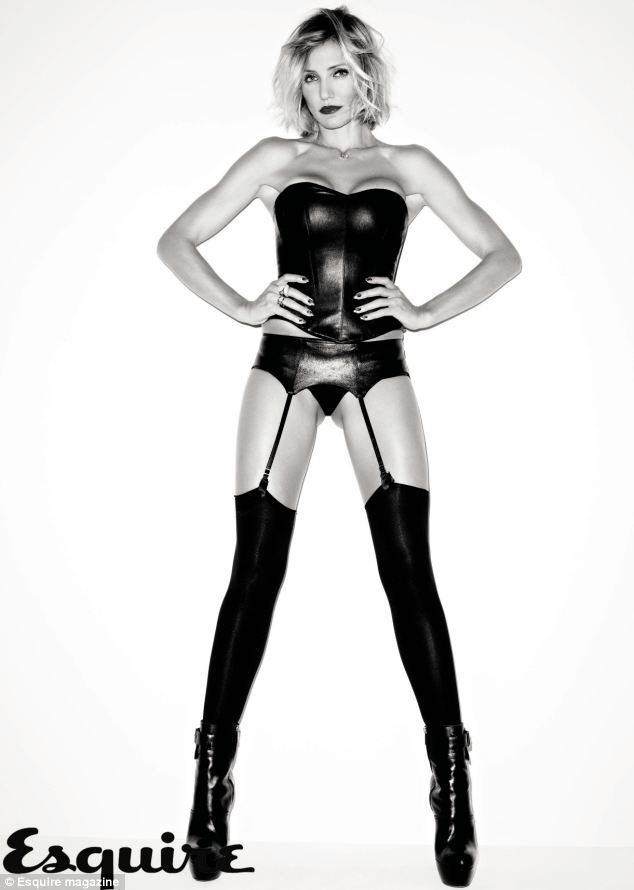 Remember Cameron Diaz's disastrous Esquire UK pictorial for the November issue? Cameron was photographed in various trashy ensembles, from leather-y dominatrix to "squatting biker girl" to "a girl with a shredded t-shirt and bolt-ons." Obviously, the photo shoot was done by Terry Richardson, and a lot of you had a lot to say about how awful it was that Cameron felt the need to say "yes" to that mess. But are we making Cameron into a victim unnecessarily? Perhaps. Because as Camy discusses in a new interview, she's quite happy to be objectified in trashy, "sexy" pictorials because she "knows her sexuality". Just know: I actually have very mixed feelings about everything Cameron is saying here.
Cameron Diaz has said she gets a buzz stripping down to her underwear for the camera. The 40-year-old actress says she finds racy photo shoots "empowering" and is comfortable in her skin.

She told The Sunday Times: "It's empowering. I'm not some young girl with the photographer going, 'Will you take your clothes off?' I'm like [mimes stripping], 'How does this look?' They're like, 'Today we're not going to put anything other than bras and heels on you,' and I'm like, 'These heels are not high enough.'"

"I'm a woman, I know how to handle myself. I know what I feel comfortable doing and I know my sexuality."

The star also thinks its "healthy" for women to want to be objectified.

She added: "I think every woman does want to be objectified. There's a little part of you at all times that hopes to be somewhat objectified, and I think it's healthy."

Cameron also laments the scrutiny put on the young stars of today, as it's harder for them to grow up and make the mistakes young people do without being criticised.

Reflecting on her own career, she added: "I wouldn't have survived it. Nobody in their twenties can. That's when you do all your stupid s**t. You're supposed to be an idiot. You're supposed to get drunk, or go out with a guy who's terrible for you."
Is Cameron revealing a more sophisticated and nuanced feminist theory than we've ever heard? Not really. Psychologically, I think she's just justifying her own famewhore-y actions and wrapping it up in lipstick feminism. But I don't think she should be dismissed out of hand either – I was just reading The Hollywood Reporter's Actress Roundtable, which included discussions from women like Anne Hathaway, Rachel Weisz, Sally Field, etc. What struck me was how neurotic ALL of them are and how their individual neuroses feed each other until they have, like, group neurosis. In that context, Cameron's breezy ownership of her own sexuality and her own sexual power, plus her lack of "I should be humble, I should feel unworthy, I should feel damaged" neurosis is refreshing. What I'm saying is that although I don't agree with Camy, I don't think she should be bashed or slut-shamed for feeling the way she feels. Of course, I do think she should be bashed for having such lousy taste in men.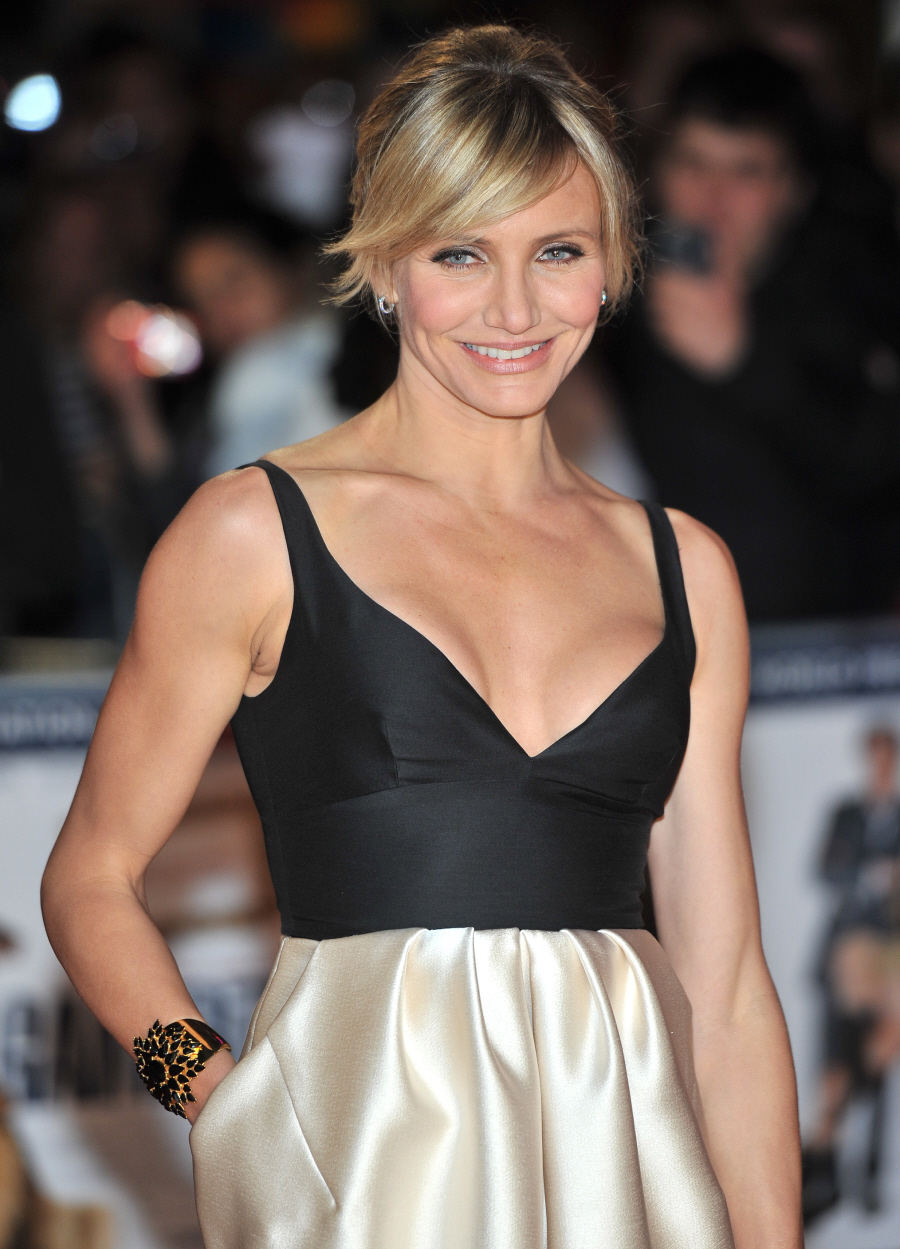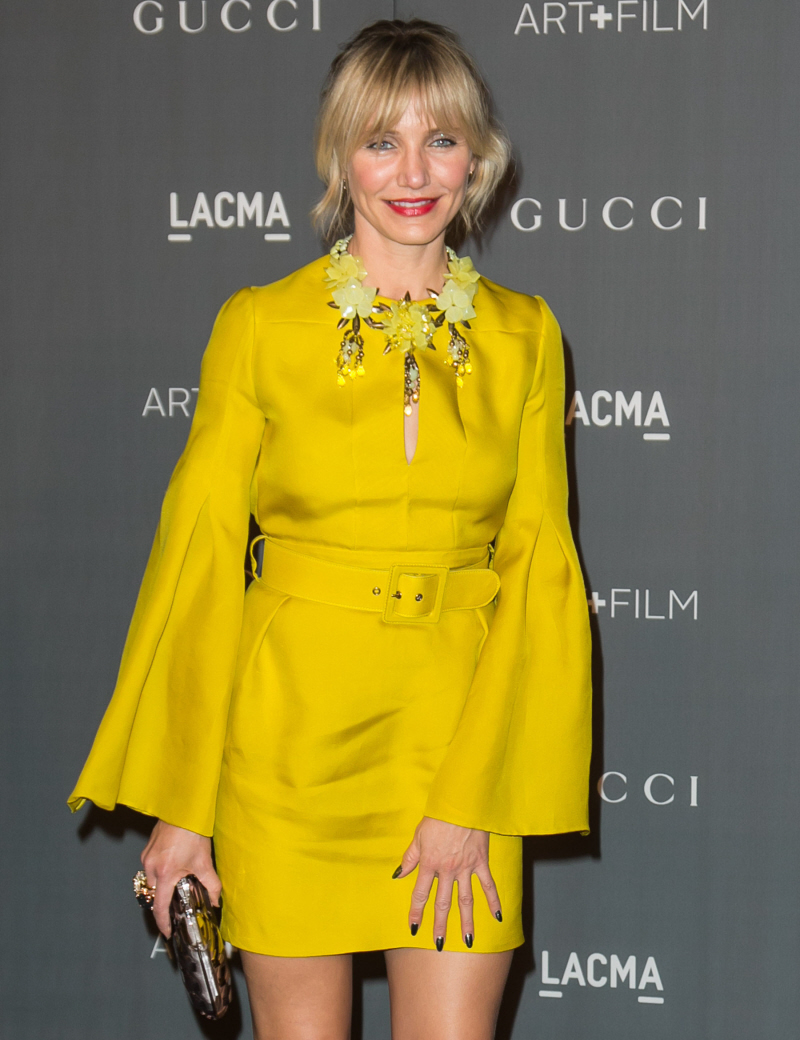 Photos courtesy of Esquire UK, WENN.