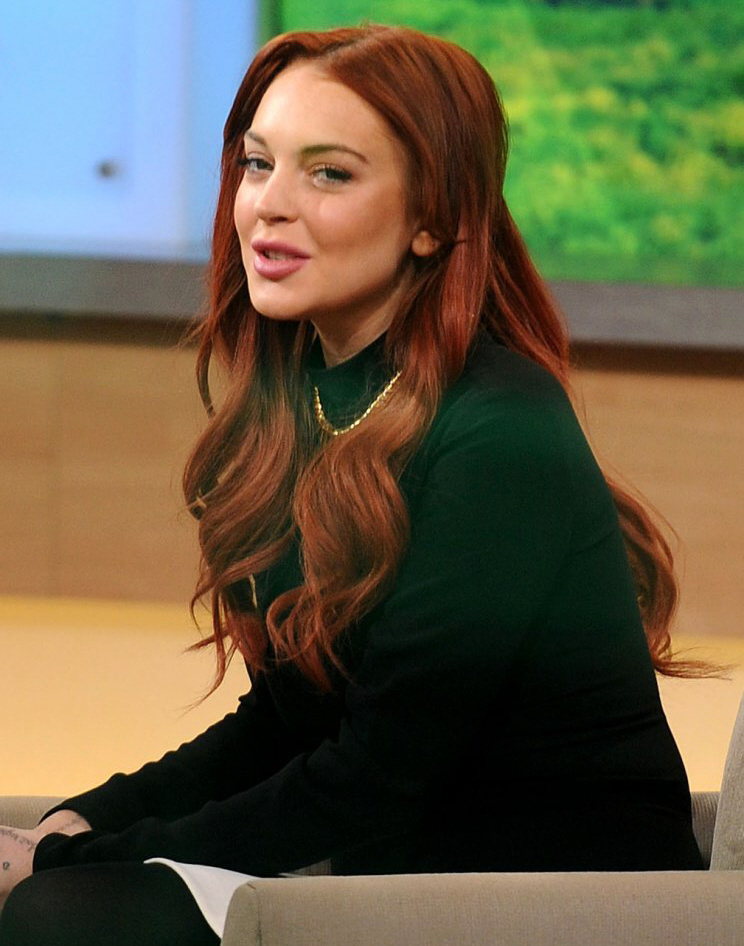 Lindsay Lohan has an interview in the new issue of Us Weekly, and I don't want to oversell this thing, but it is one of the saddest/funniest/craziest/most delusional things you will EVER READ. In your life. I'm guessing that Lindsay agreed to do a sit-down interview with Us Weekly because A) Maybe People Mag wouldn't play ball and B) Because she's promoting Liz & Dick in all of the Lohan-friendly press outlets, and Us Weekly was more willing to simply sit back and "Let Lohan Be Lohan". And good God, it is crack magic! Some highlights:
She's finally getting her act together: "I want to be known as an actress, not a troubled starlet. People can think what they want, and the only thing I can do is prove them wrong."

She wants kids: "I want to adopt a son."

Love and Oscars: "I'm not focused on that yet. I want to do a ton of movies first. After I win an Oscar, I can start thinking about love. I think there are a lot of directors and producers who know I'm a good actress. I just want them to get past the misconception that I'm not reliable, because I am. I'm going to make them believe in me again."

She regrets nothing, because she her struggles make her a better actress: "[I regret] nothing, because then I wouldn't have been able to cry in scenes at the drop of a hat. I have it tattooed: LIVE WITHOUT REGRETS. I'm not saying I wanted to go to a jail cell, but I've drawn from all of it."

Comparing herself to Elizabeth Taylor: "Elizabeth was drunk on sets. I've never been drunk on set, ever. I did my time and I respect the law."

Lockup: "As hard as it was for me to admit it when I was in denial, it was a blessing in disguise," she said of her stint behind bars. "I was in solitary confinement and I took the time to really get into the right headspace."

Comparing herself to Marilyn Monroe: "Marilyn Monroe went to an institution and said, 'I may not belong here like the world thinks I do, but I might as well take what I can get here and use it and help other people. I think that's what everyone should take from those experiences."

What she would tell her 16-year-old self: "Don't drink and drive. And be careful who you surround yourself with."
So much magic. So much crack. So much delusion. Please, for the love of all that is holy, DO NOT LET HER ADOPT. I can't think that any adoption agency would let her adopt a child… right? RIGHT? As for her ability to compare herself to Elizabeth Taylor and Marilyn Monroe without even blinking a f—king crack eye, crackie needs to sit down and stop lying. As for her Oscar talk… hahahahahahahahahahaaha.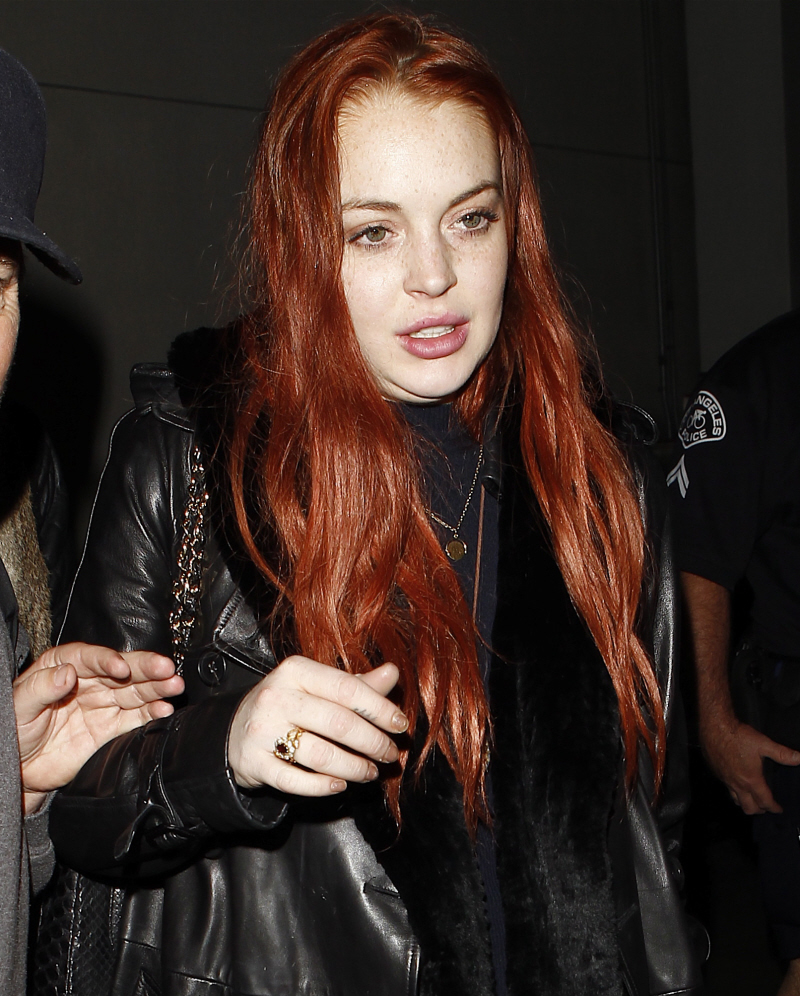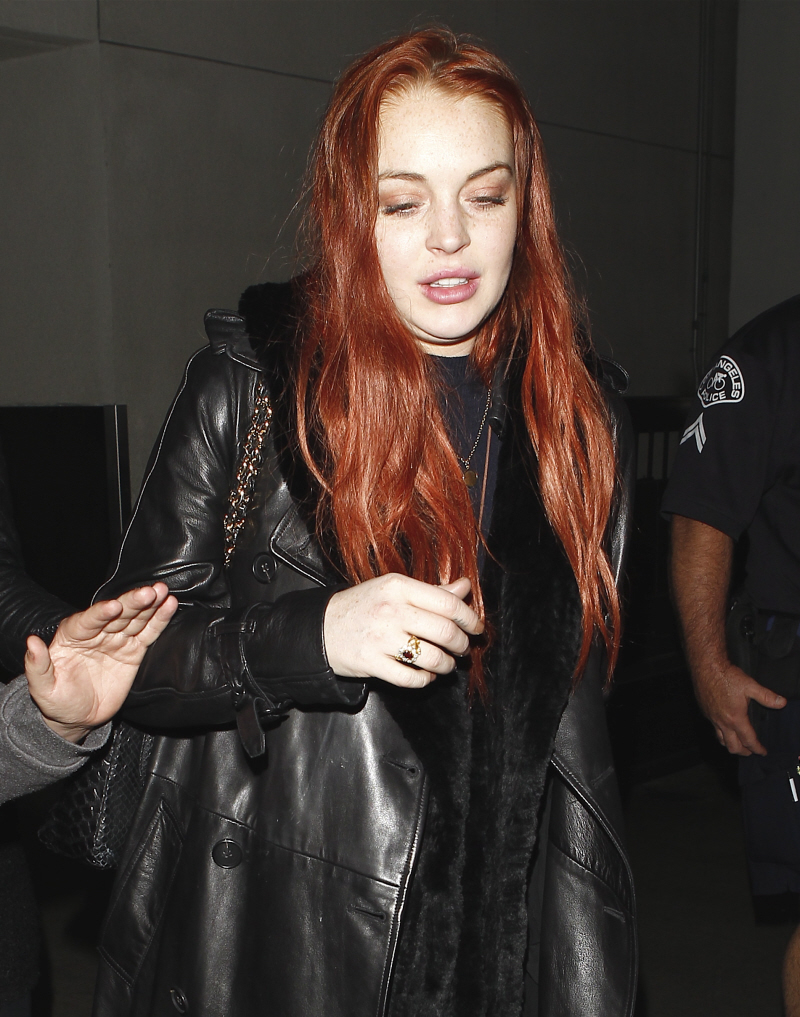 Photos courtesy of Fame/Flynet and WENN.