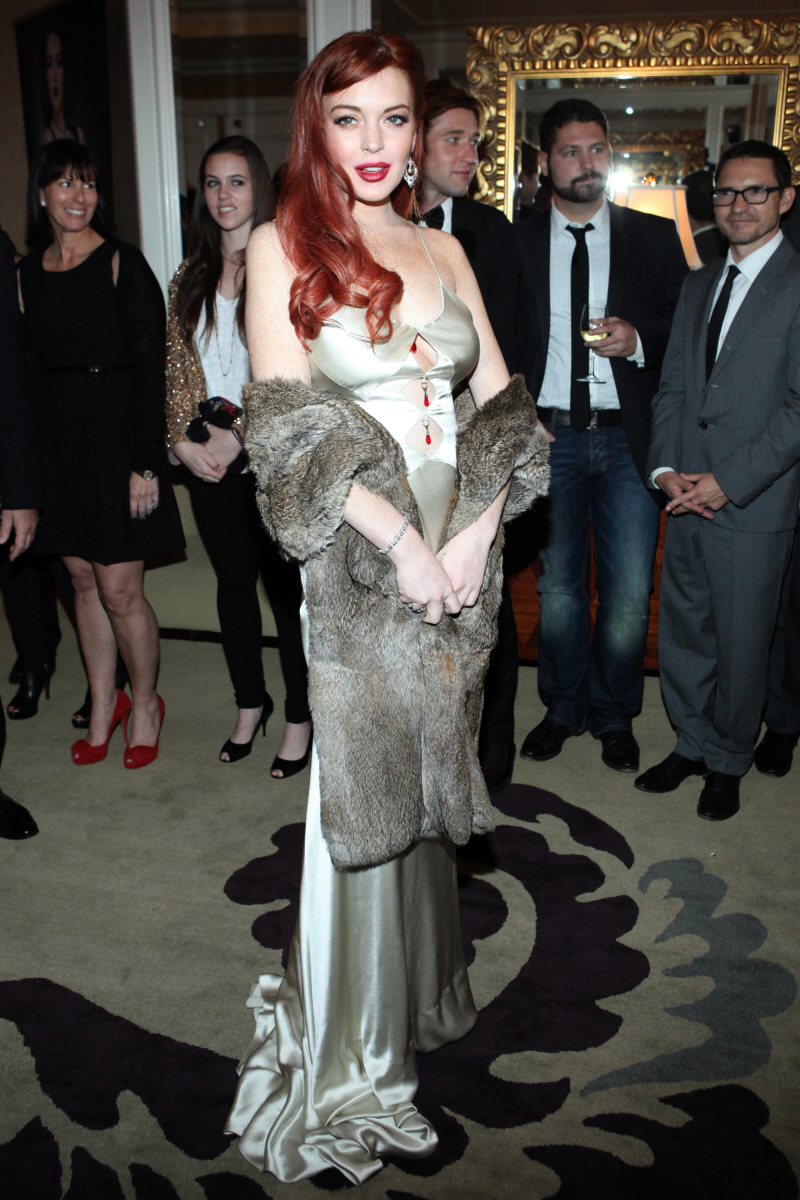 I'm just going to do the most basic and budget coverage of all of this Cracken Dramz, okay? It's what she would want. Not really – she wants us to talk about her. She wants us to overanalyze and talk about how talented she is and how we're all praying for her and everyone keeps being mean to her and that's why she's been in a slump. But let's fight crack with crack, shall we? So, let the crackie coverage commence!
These are photos of Lindsay at last night's Liz & Dick premiere in LA. LL wore this peek-a-boo-boob gown by Donna Dashini. It's the wrong color for her (it washes her out) and she just looks so bloated and dirty. One of the untold stories of LL's crackie-ness is that her makeup artists hate her. But LL walked the red carpet like she thought she was the second coming of Marilyn Monroe. Crackhead is delusional. Water is wet (also: vodka).
Here are some more crack stories floating around:
*Lindsay made her appearance on The Tonight Show last night, and she tried to explain to Jay Leno why she's been doing interviews with every outlet except for 20/20. When asked about Barbara Walters, LL said: "And I love her. I'm a big fan of Barbara Walters. I met her when I was very young. So when it's right, she knows she'll be the first person I sit down with." She also said that she plans to spend Thanksgiving in New York with her family: "I love to cook. My brother and I usually take over the stuffing and the potatoes. The yams… We do marshmallows on top." So… when is she getting arrested? Hopefully the LAPD will arrest her before she skips town? Her hair looked much better during this interview:
*Here's a red carpet interview with LL and some of her castmates – LL is treating the red carpet like she's at the Oscars. She did some lines in between the Tonight Show and the red carpet.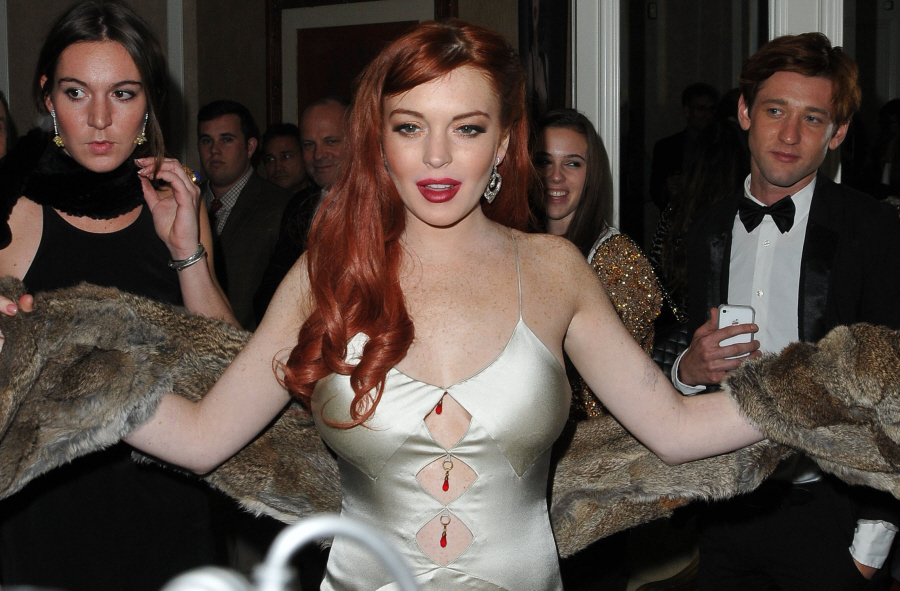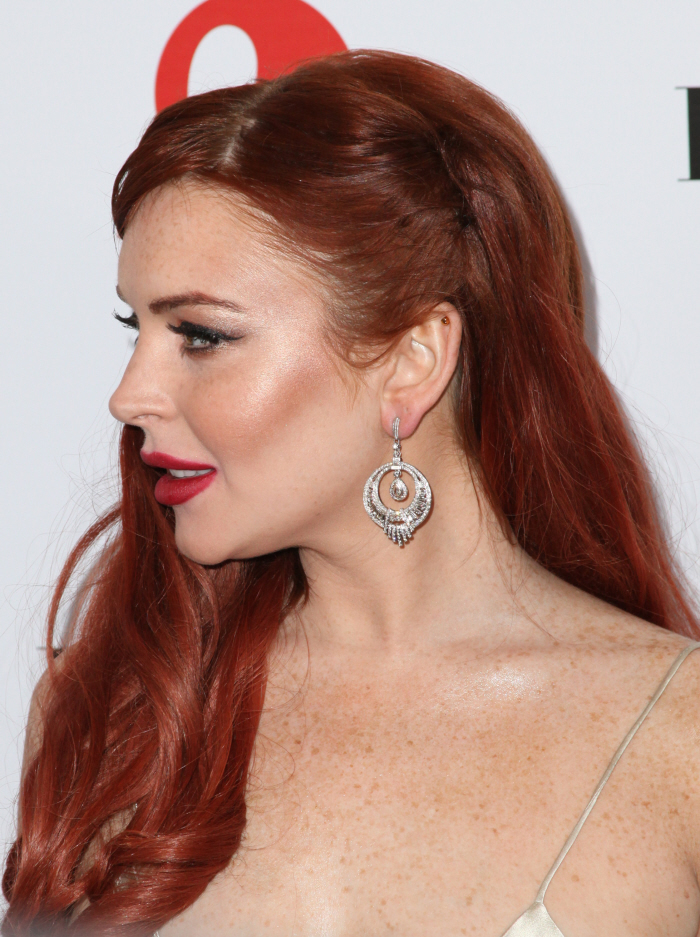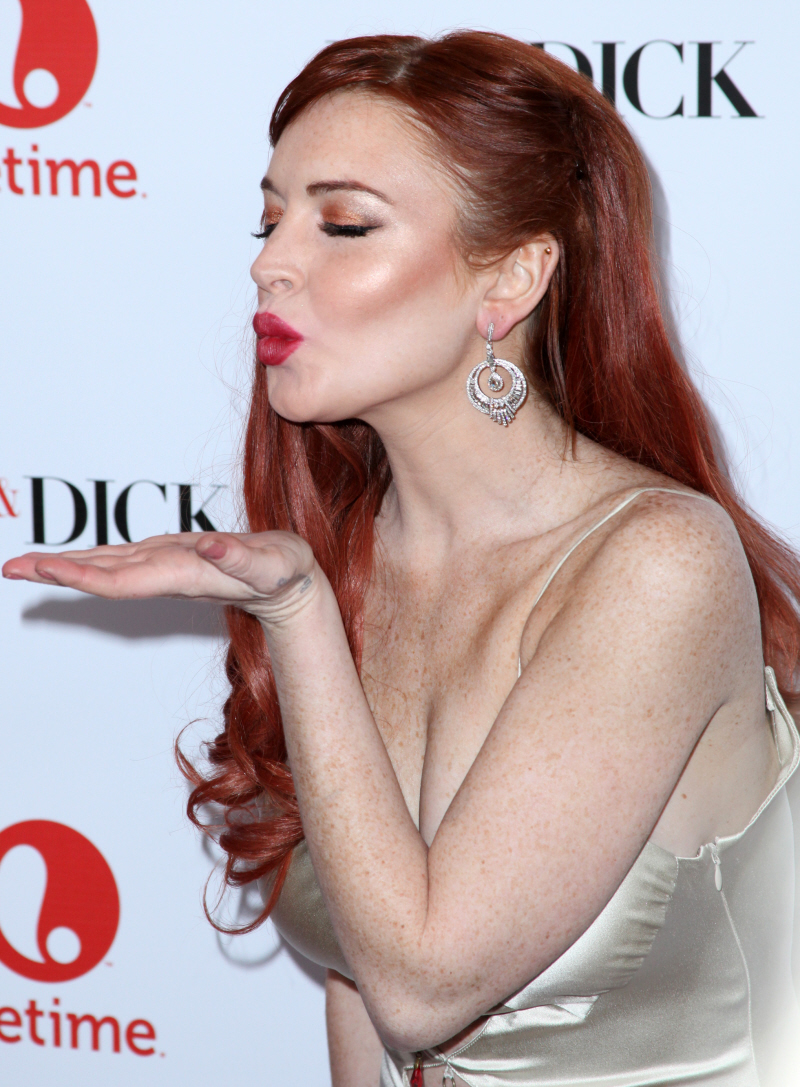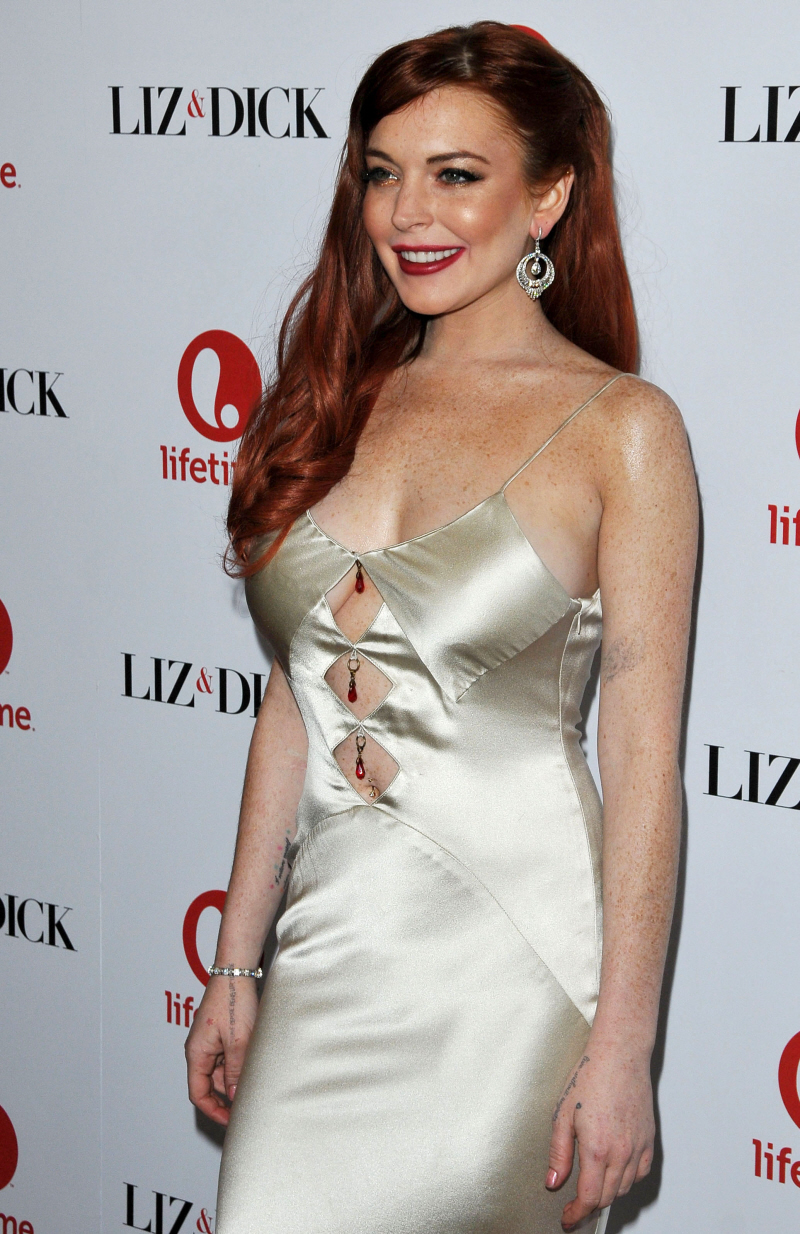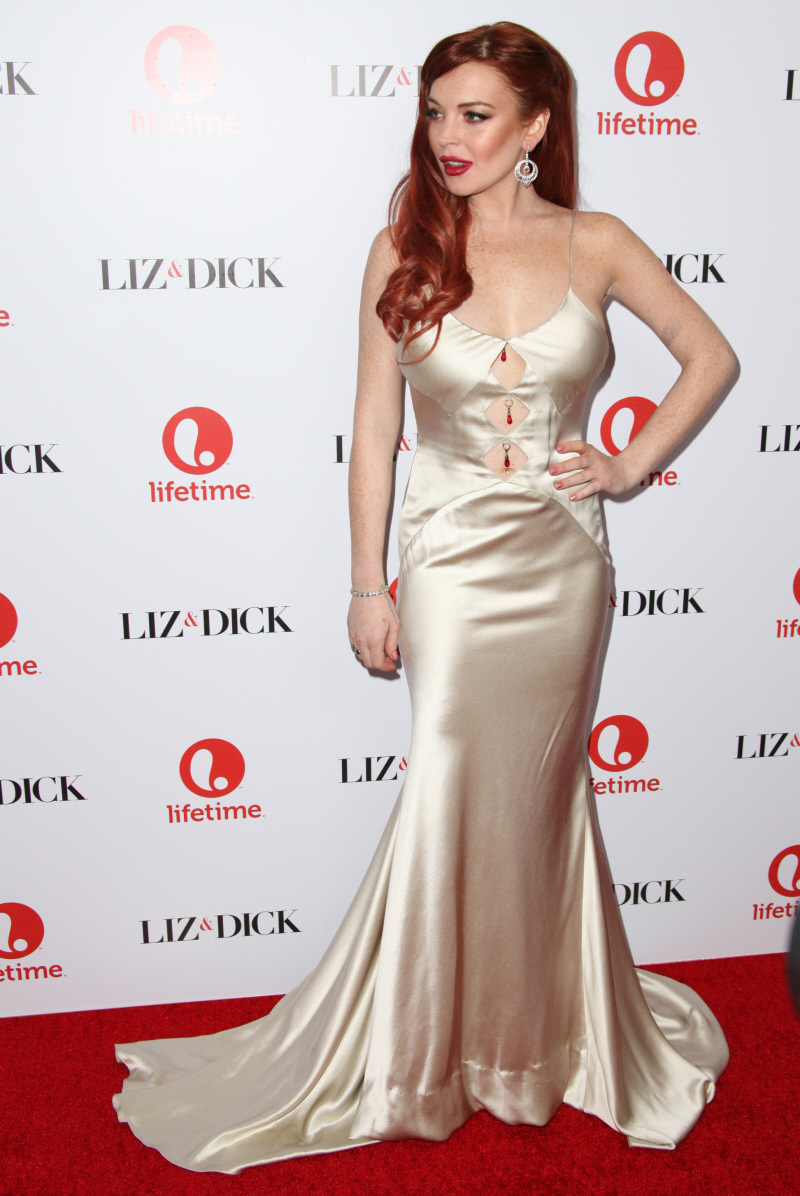 Photos courtesy of FayesVision/WENN.com.