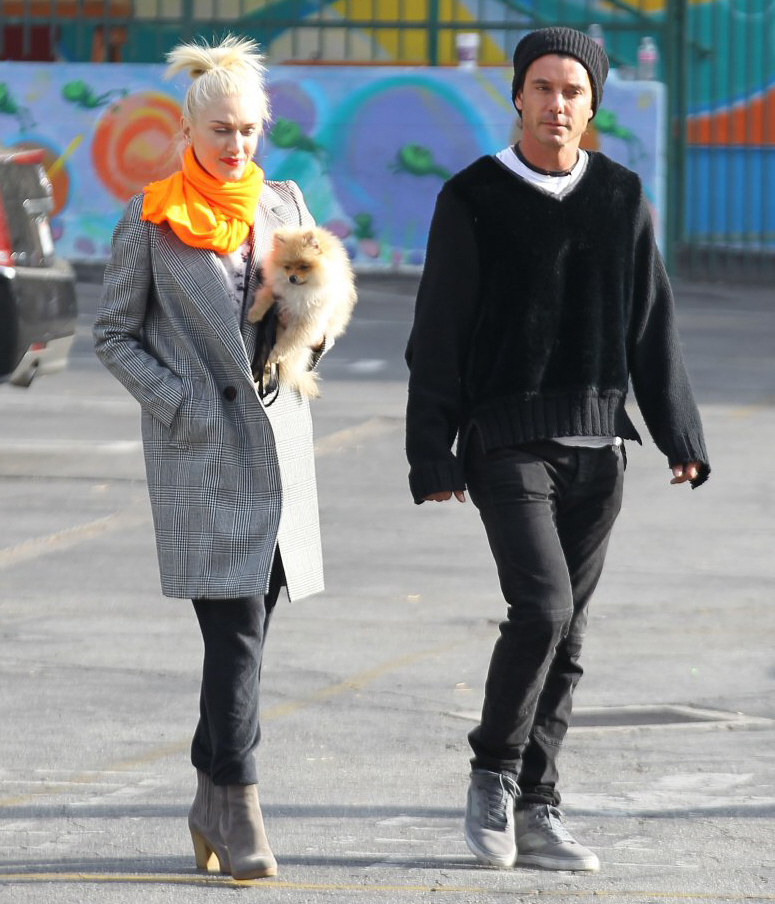 A few days ago, we discussed whether or not Gavin Rossdale is fooling around with his hot, young, blonde nanny. There were photos of Gavin and the hot nanny taking a hike together (with Kingston and Zuma) several days ago, and at one point during the hike, Gavin put a friendly hand very close to the nanny's ass. I don't want to leave the impression that Gavin was, like, caressing a nanny butt cheek or anything, but his hand was suspiciously close to her ass, and it felt like a very "familiar" gesture.
Anyway, these are some new pics of Gavin and Gwen out and about yesterday in LA, where they dropped their sons off at school together. Friendly spin: they didn't know they would be pap'd, and the paparazzi are simply trailing Gavin all the time now because they want to bust him with the nanny. Realistic spin: just like every other time there are bad rumors about the state of their marriage, Gavin and Gwen have arranged for a nice "happy family" photo op. Oh well… I like that Gwen keeps including her little fluffy dog in the photo-ops. He's part of the family too!
So, should we all just go back to minding our own bidness about these two? Obviously, they've weathered other storms and they're still making it work. Is that admirable? Or is it a sign of something profoundly dysfunctional? I'm 50-50 on it. I think it's both admirable AND dysfunctional.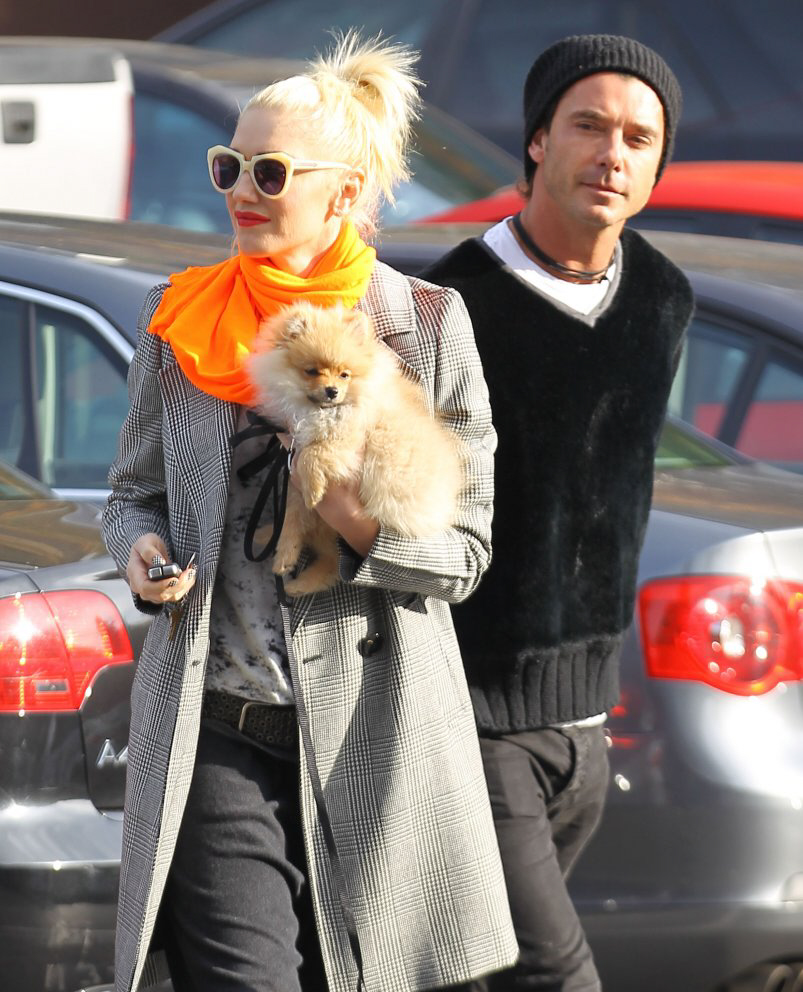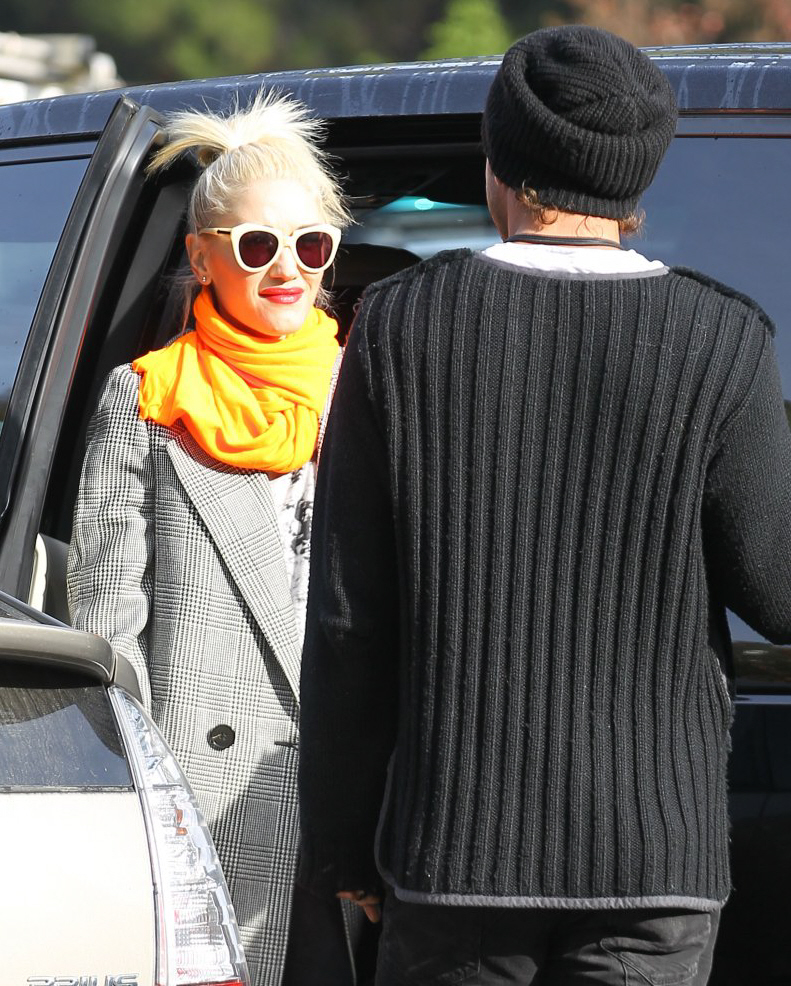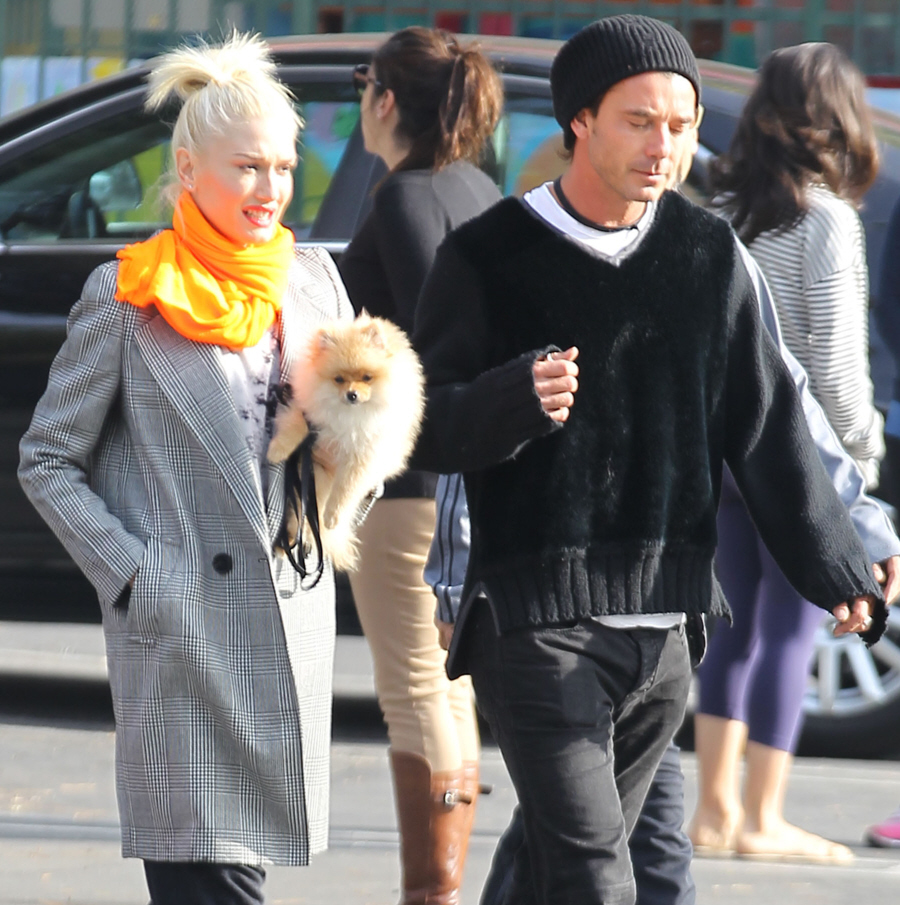 Photos courtesy of WENN.com, Fame/Flynet.