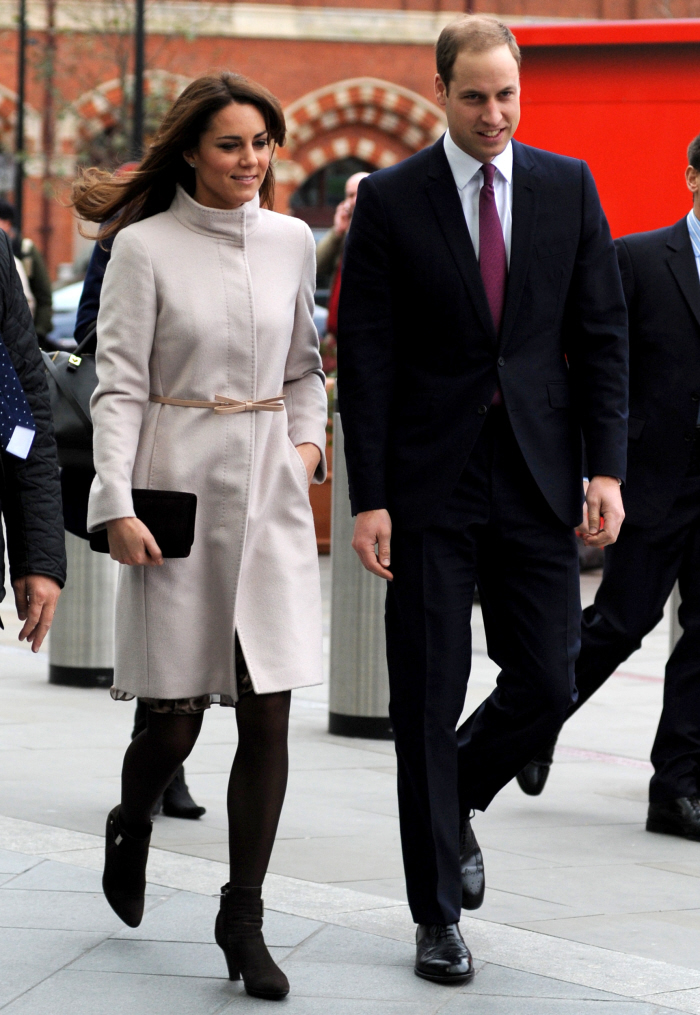 More photos of the Cambridges! Earlier today, I covered those awful photos of Duchess Kate debuting her Farrah-style bangs, which went down two nights ago. These are new pics of William and Kate in Cambridge today. This is their visit to Cambridge since becoming the Duke and Duchess of Cambridge, so… there's that. The pics are of their arrival at the train station, and at the opening of the new Peterborough City Hospital. Since I already wrote a ton about Kate earlier, let's just do some bullet points for this appearance:
*Kate's pretty coat is MaxMara (price: £980). I have a similar one that is Calvin Klein, only mine isn't belted – is that little ribbon belt part of Kate's coat, or did she add it? I like mine better. Her booties are Aquatalia. They're meh. But I'm not a big fan of ankle booties anyway.
*I think Kate's hair started out as sausage-curled perfection, but it was raining for a bit and it was very windy, so her hair flattened a bit, and it was blowing in her face a lot (giving her a perfectly opportunity to fuss with it endlessly, as she loves to do). When an onlooker told Kate she liked Kate's new hair, Kate allegedly replied, "I'm not sure about it. It's a bit windy today." Which is a perfectly good reason why she should pull her hair back for some appearances.
*William and Kate received several baby-themed gifts from the spectators/commoners. They accepted those gifts with grace and appreciation, and they also played with some babies in the crowd.
*Obviously, Kate kept making physical references to her midsection, but she always does that. I'm just saying that if you think "Kate touching her stomach" = babies, you shouldn't take it as a sign. That being said, it wouldn't surprise me if she was pregnant.
*Something nice: I feel like Kate may have finally grasped the concepts of "day makeup" and "evening makeup". I swear, her makeup looks just a tad lighter in these pics. She usually cakes it on and does a really heavy eye for day appearances.
*Something nice: I honestly don't hate her bangs/layers/fringe when she's in motion, and when her hair is straighter. The sausage curls are too much, and that make her hair look too fussy, but I like the layers when everything is somewhat straight.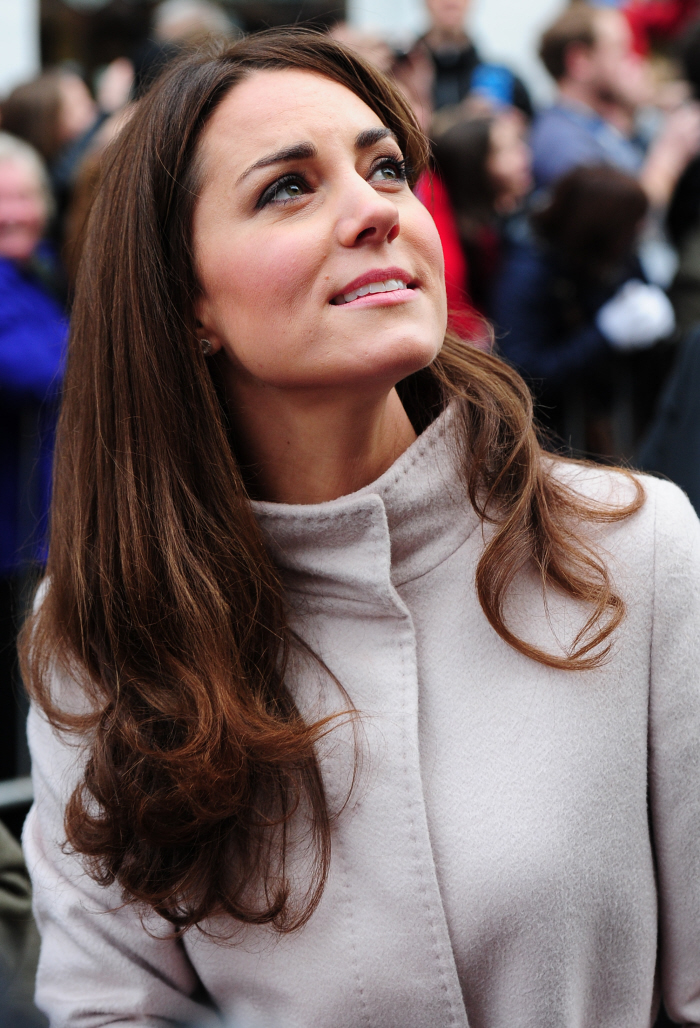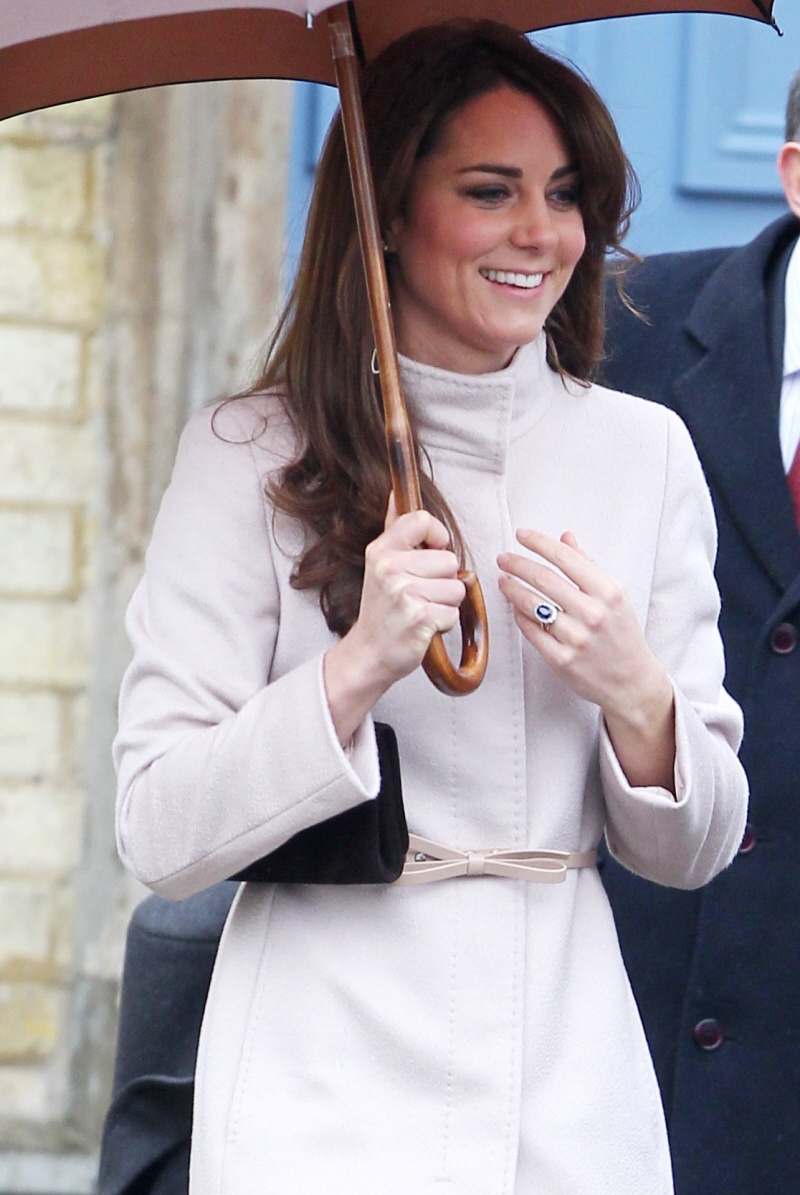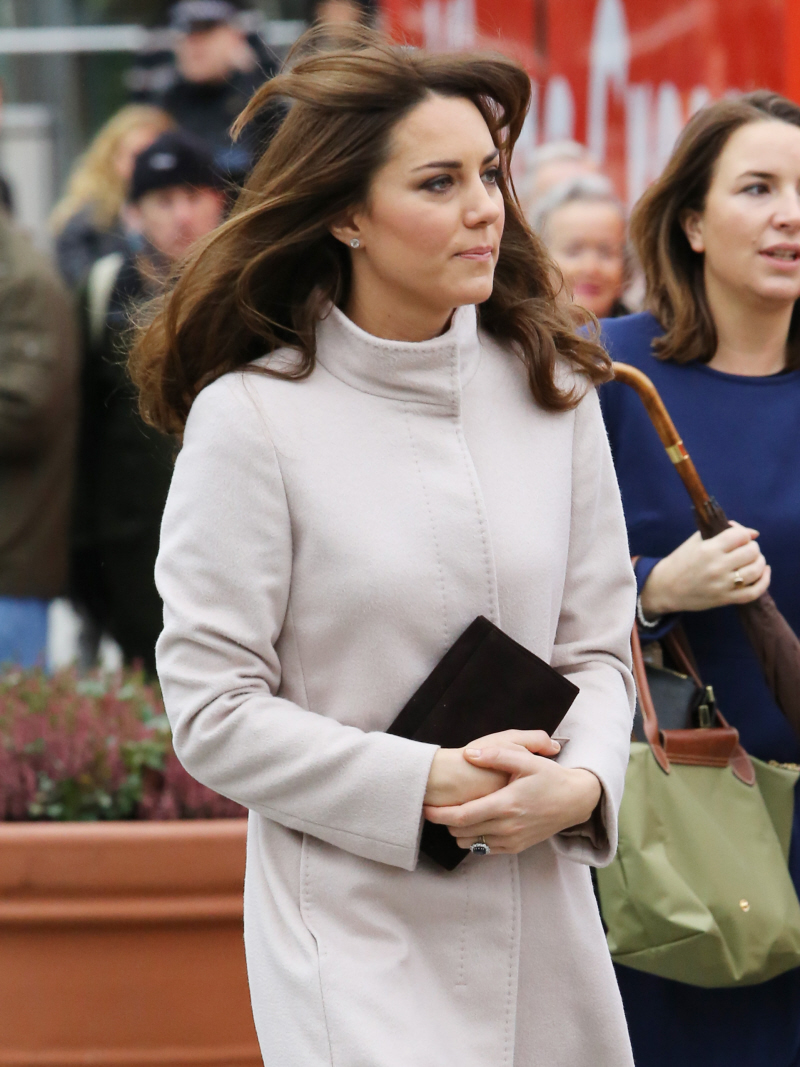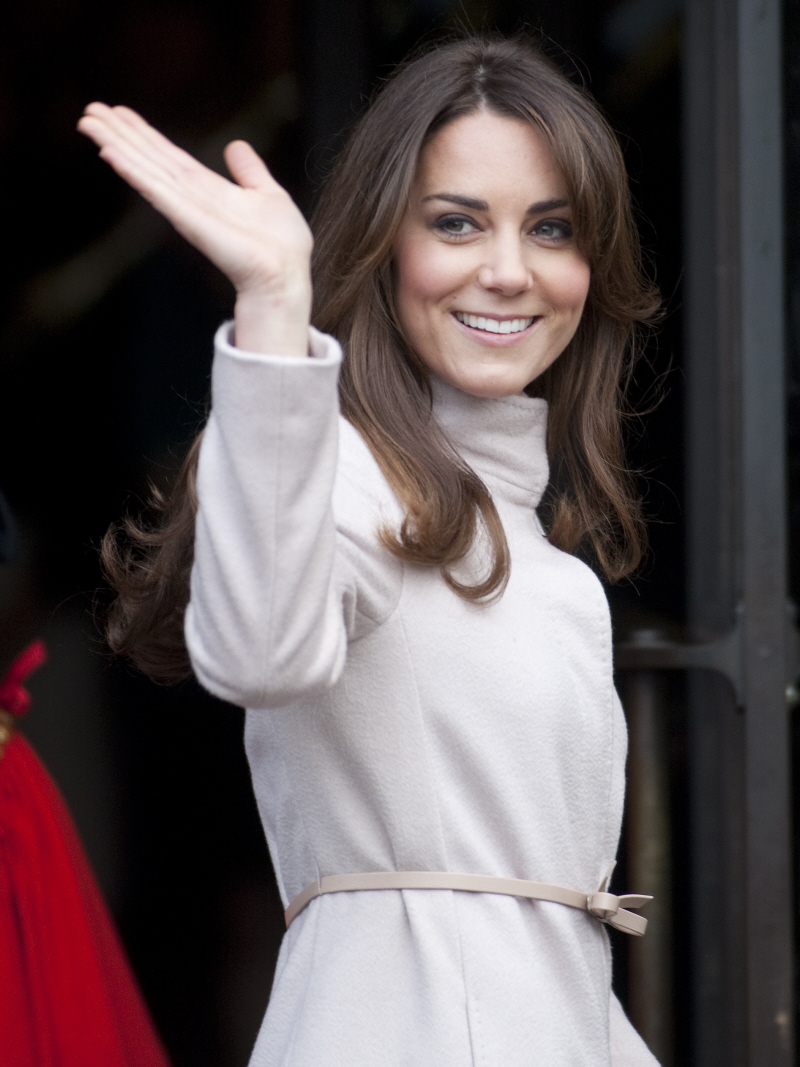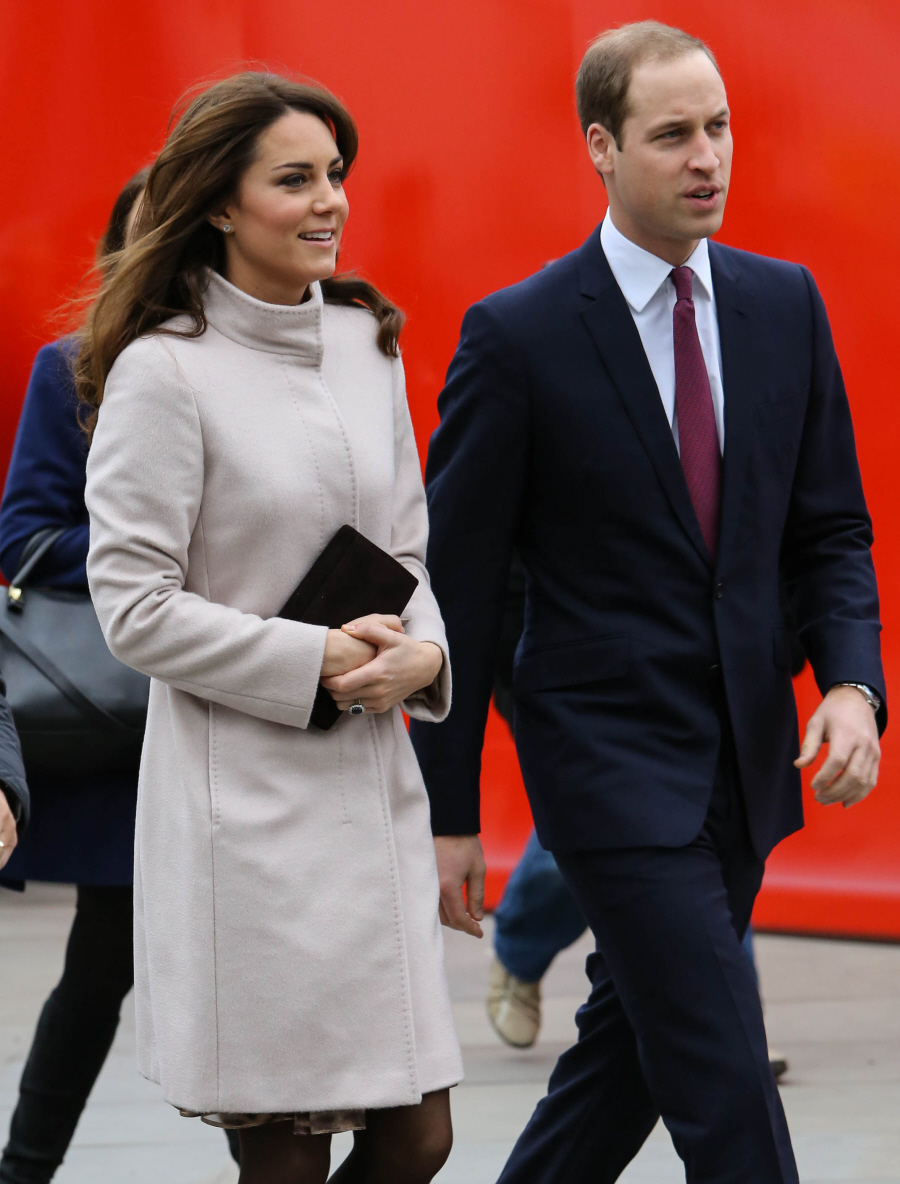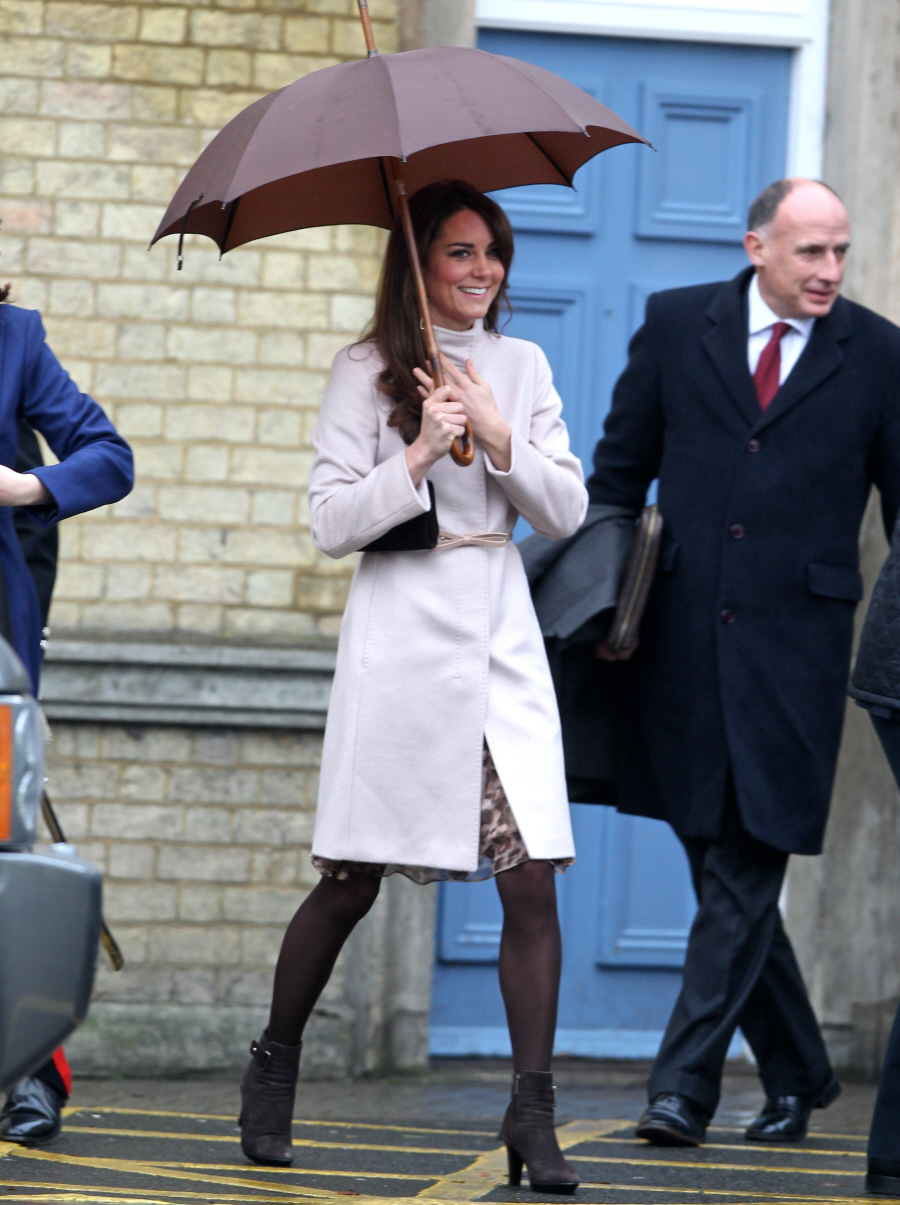 Photos courtesy of WENN.