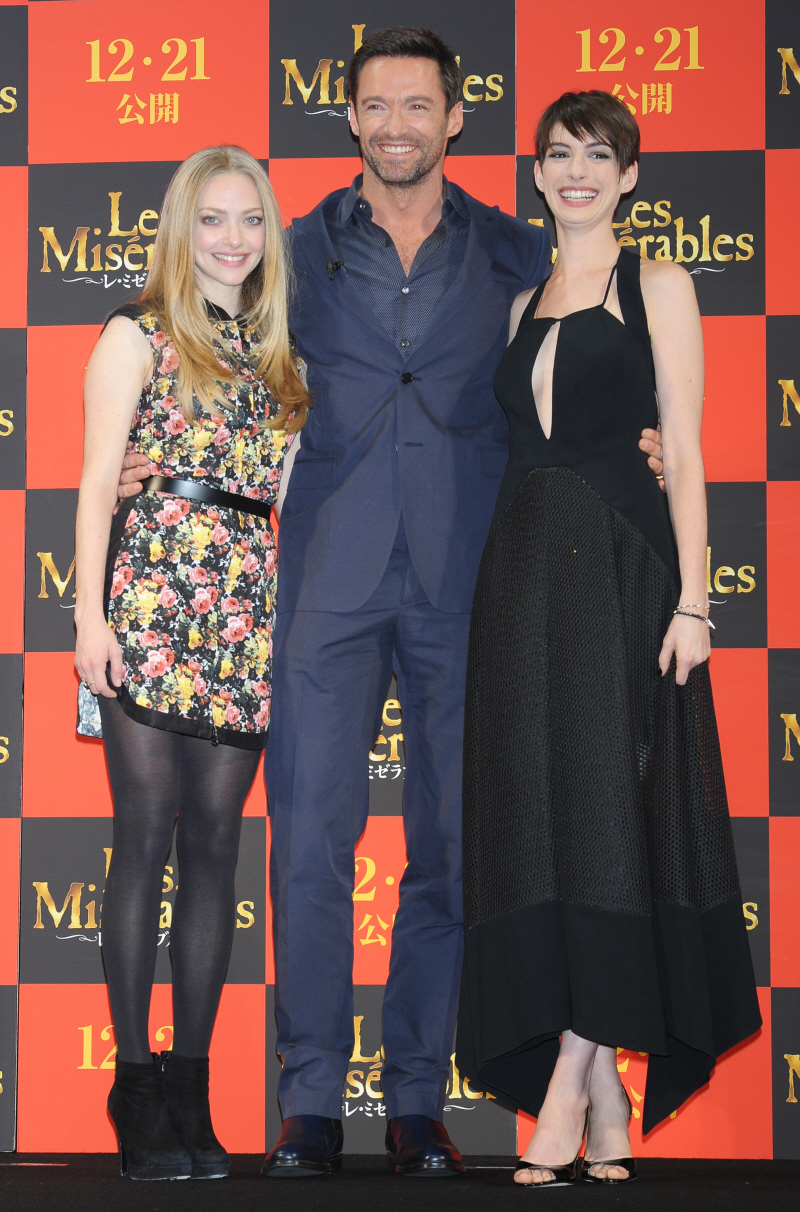 Here are some photos of Amanda Seyfried, Hugh Jackman and Anne Hathaway at the Tokyo premiere of Les Miserables today (yesterday? tomorrow?). I've spent the last 20 minutes looking for a designer ID on Anne's dress, but I haven't been able to find it yet. It looks like a Marc Jacobs design, or Marc Jacobs-inspired, so it's either Jacobs or Louis Vuitton… or maybe Prada. I have no idea, but I'll update if I find out. Whatever it is, I'm not a big fan. I like that Anne defaults to black dresses a lot, mostly because she looks great in black and she's tried worse alternatives too, but I'm not crazy about the skirt and the hem on this dress. And she just wore a strappy Victoria Beckham a few weeks ago too, so the top part feels too familiar. I do know Amanda's designer ID: she's wearing Brood.
Hugh looks nice… but he always looks nice, doesn't he? Lost in the buzz about whether Anne Hathaway is going to be nominated for Best Supporting Actress for this film (and whether she'll win), I think many critics are kind of forgetting to talk about Hugh Jackman, the actual star of the film. I have a theory: since Hugh Jackman's Broadway turns, he's become known as a big song-and-dance man. When he delivers the goods in Les Miserables, he's not met with praise but rather a "Fine. We knew you could do it. Whatever." That's unfair to him. I would like to see Hugh get a nomination too, just because I think he would really appreciate it, and it would be nice to see him on every red carpet this awards season.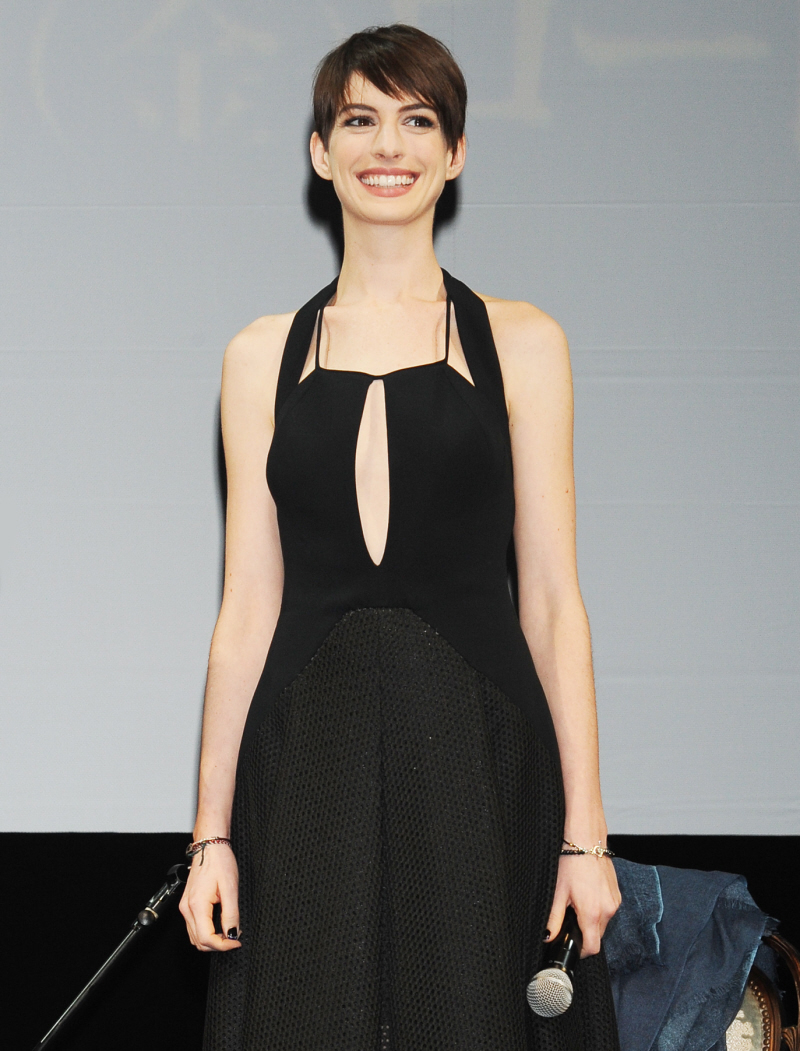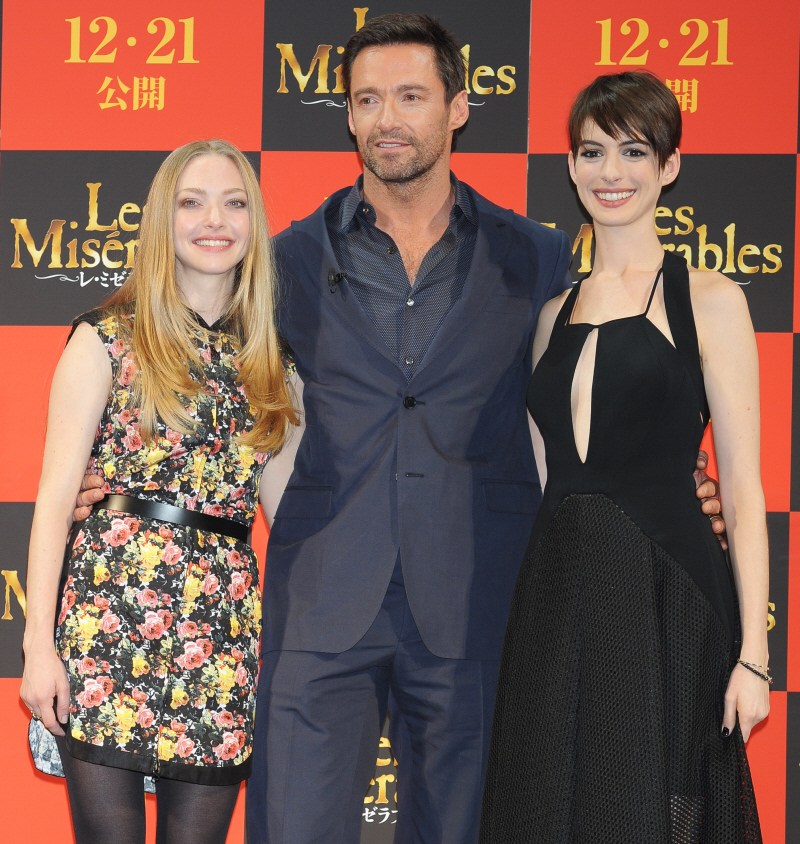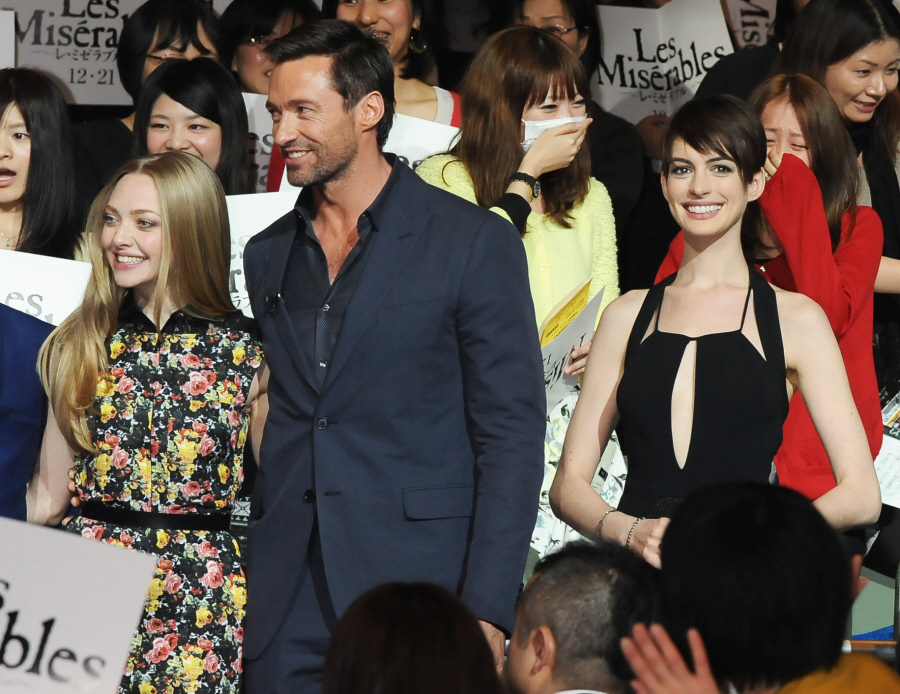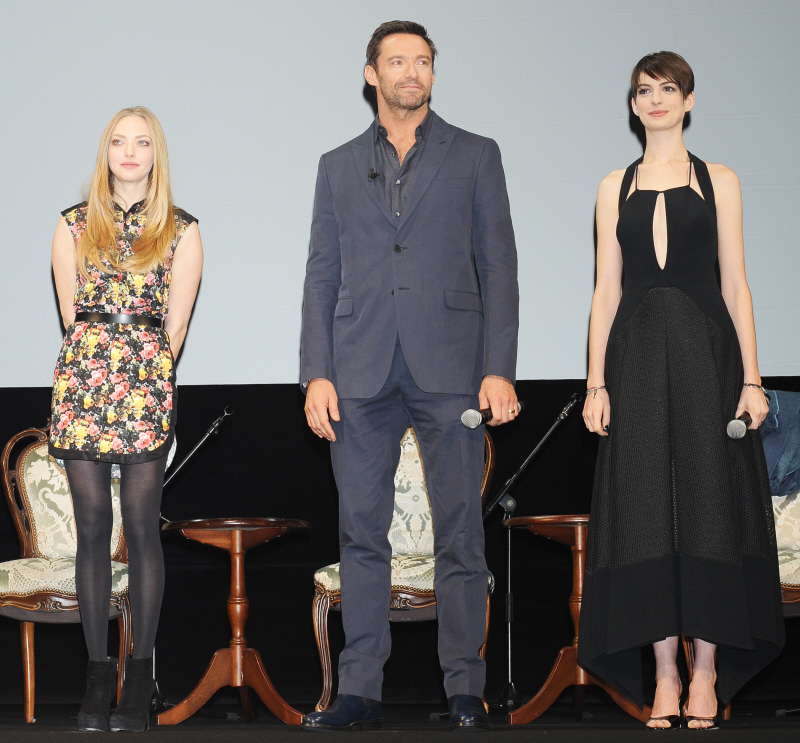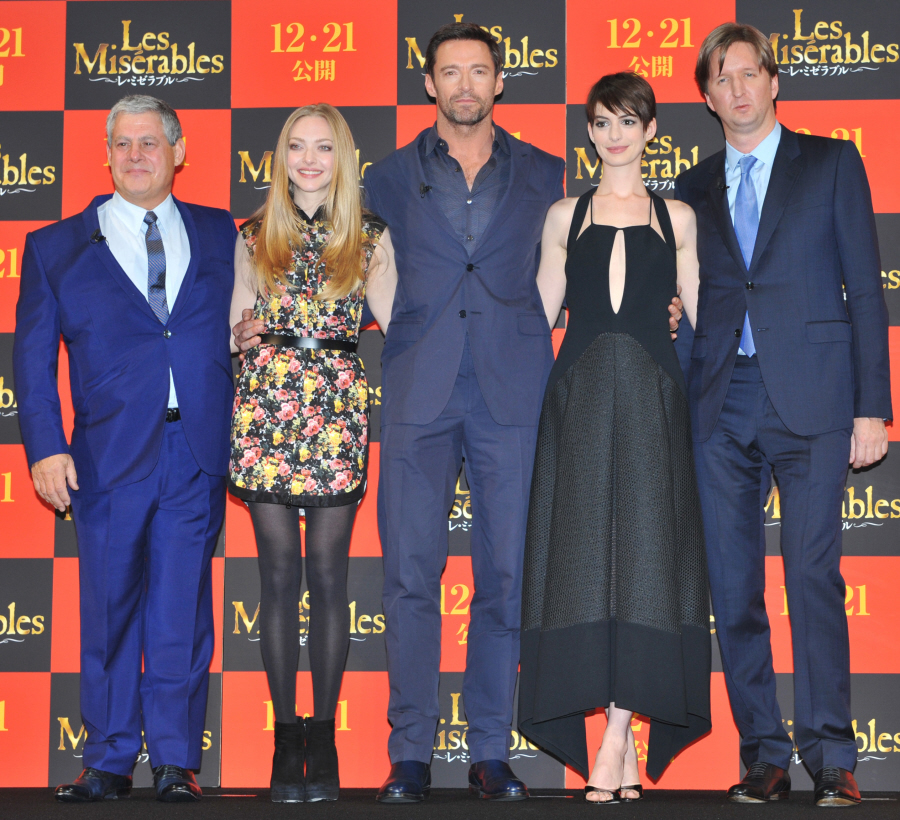 Photos courtesy of Louie Angelo/WENN.com.